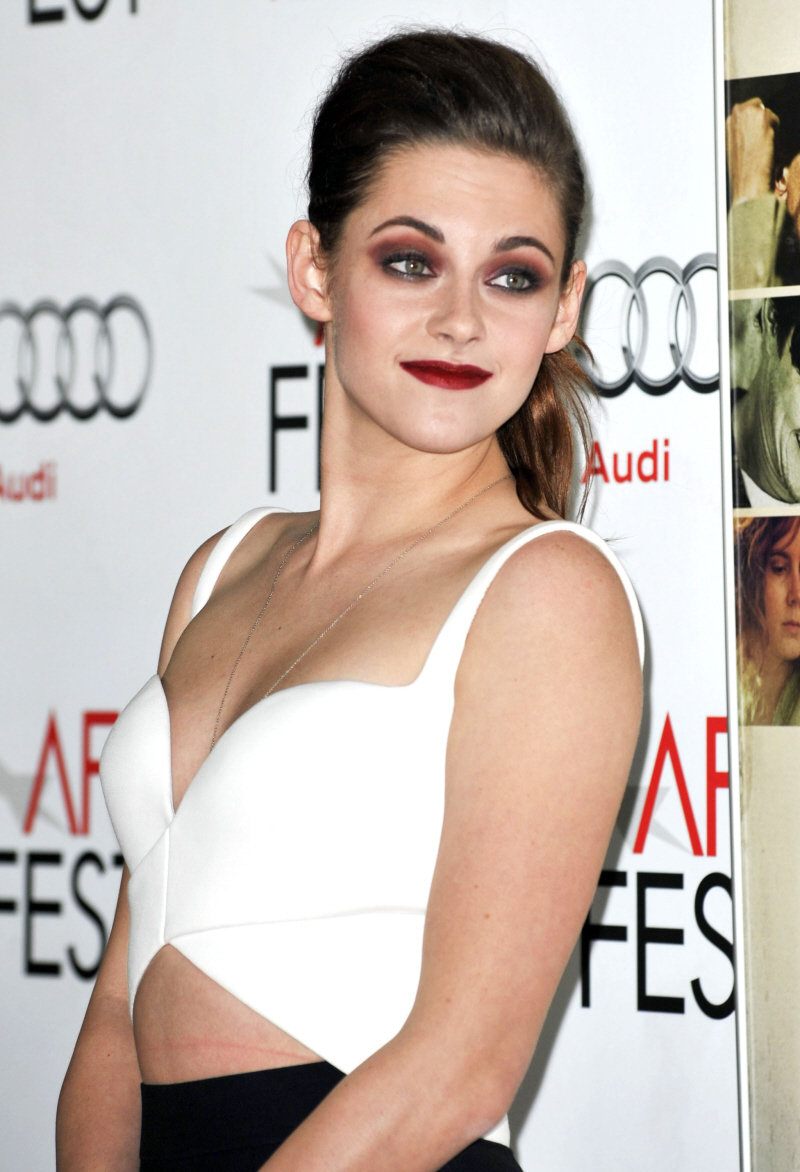 Shortly before The Great Mini-Coopering of 2012, I was obsessed with Kristen Stewart's rack and whether or not she had gotten something "enhanced" just before Comic-Con in July. Now I know that I was very wrong… but in my defense, at least I'm consistently a bad judge of small boobs. I can never tell if a girl is wearing some super-padded Miracle Bra or if she got some bolt-ons. (Also, in my defense – I had just successfully "called" Taylor Swift's boob job before most people, and I ended up being right about that!). Anyway, Kristen Stewart did not buy herself any new boobs. But according to the Enquirer, she's considering it! Robert Pattinson secretly loves big boobs, at least that's what Kristen thinks (or claims).
In a desperate big to hold on to the love of her life, Robert Pattinson, Kristen Stewart is going for bust – with a boob job! Rob and Kristen is at a critical crossroads following the end of their Twilight series, and Kristen is frightened that unless she does something radical, Robert will kick her to the curb, say source.

"Kristen is terrified that Rob is going to leave her for someone else," revealed an insider. "She has always been insecure about her boobs, and she is totally convinced Rob would find it a massive turn-on if she had even a subtle size increase."

"Whenever they're out together, she's always on high alert to see which girls seem to capture his attention, and they're always girls with big boobs. She's scared he may leave her for one of them. It's an unhealthy obsession she can't get out of her head."

Kristen – who in the past complained she looks "like a boy" – isn't the typical cosmetic breast surgery candidate, said a close source. "This is a girl whose makeup artist has to beg her to wear red lipstick and who prefers sneakers. But she's desperate to hang on to Rob, and thinks a breast augmentation will do the trick."
[From The Enquirer, print edition]
Yes, she could totally undergo painful and unnecessary cosmetic surgery to hold the interest of a boyfriend who adores her and who she already cheated on and he still forgave her. Call me an old softie, but I think Rob would probably be pleased if Kristen just bathed regularly and occasionally dabbed on some perfume and some lipstick just for him. But sure, why not go for the ridiculous option of bigger boobs? Alternate theory: Kristen is preparing to "win" her next big part with a bigger rack?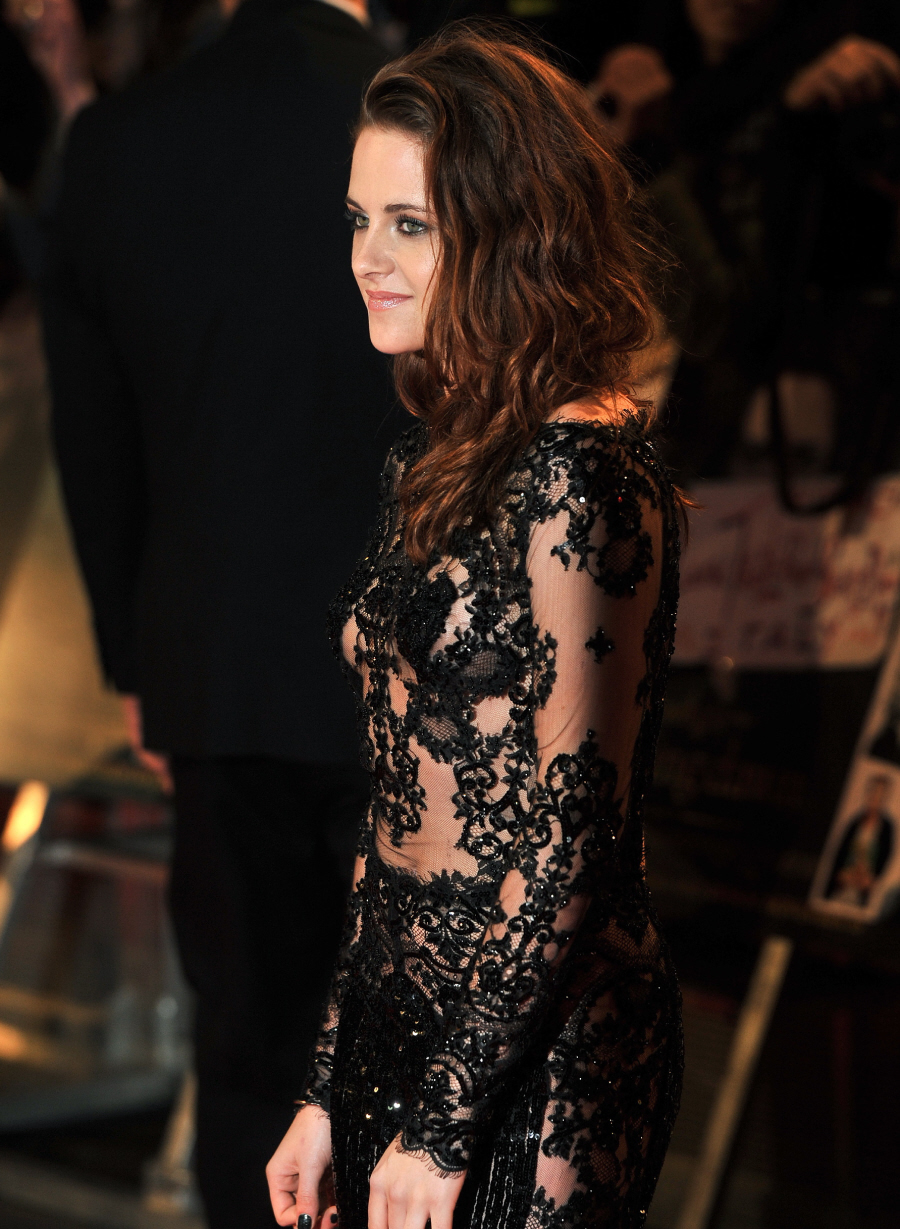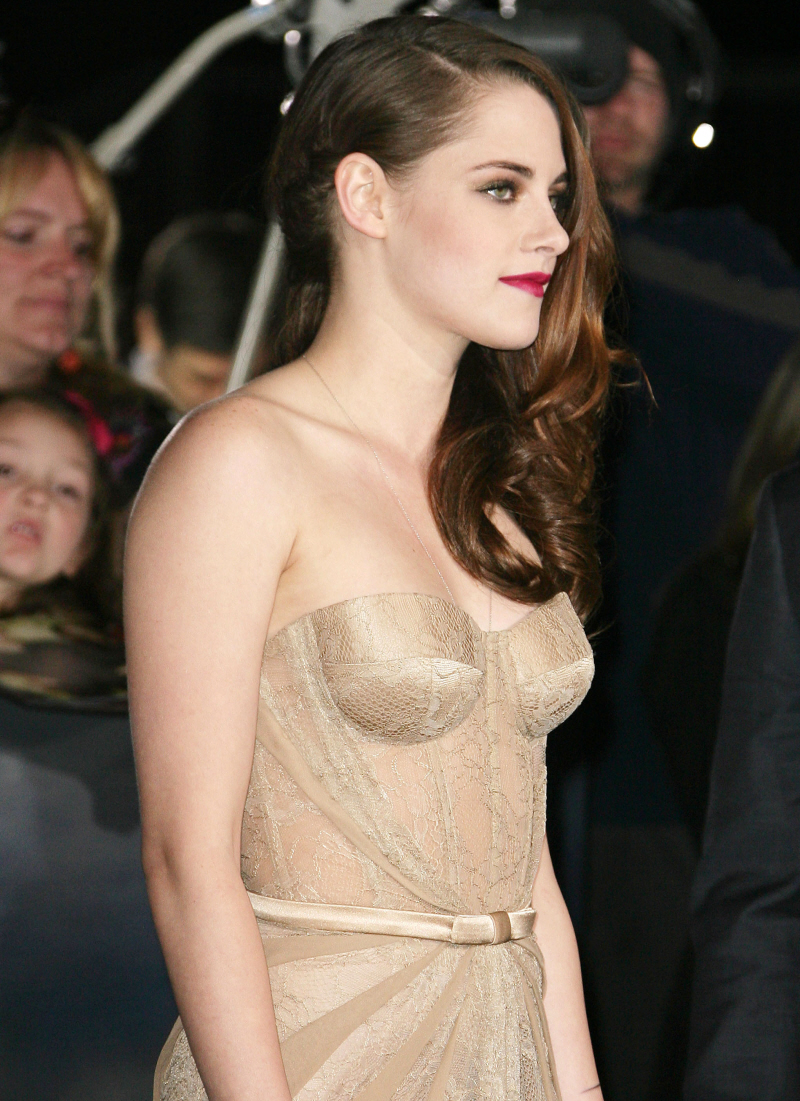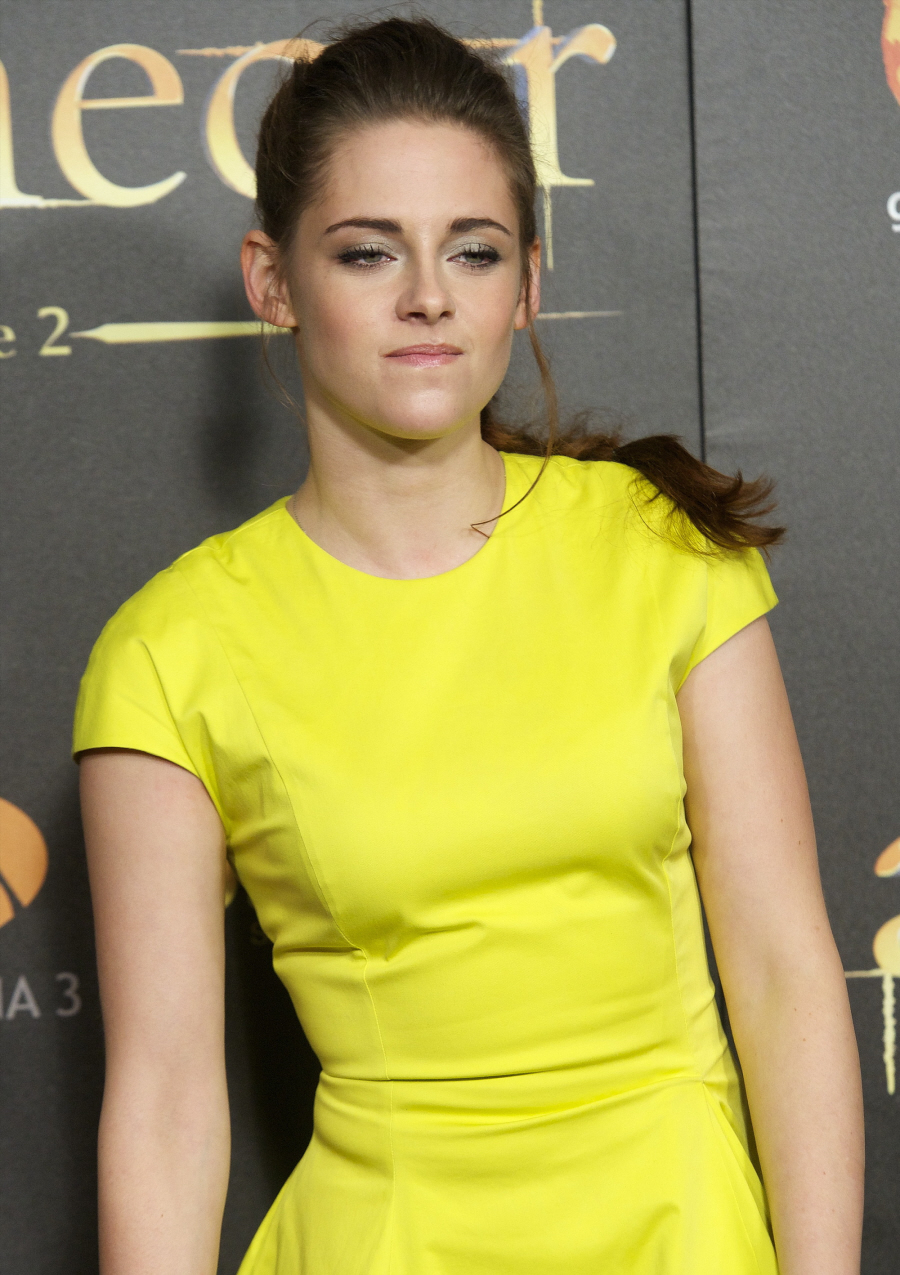 A children's treasury of Kristen's smaller boobs, courtesy of WENN.