Did Kristen Stewart buy herself some bolt-ons before this year's Comic-Con?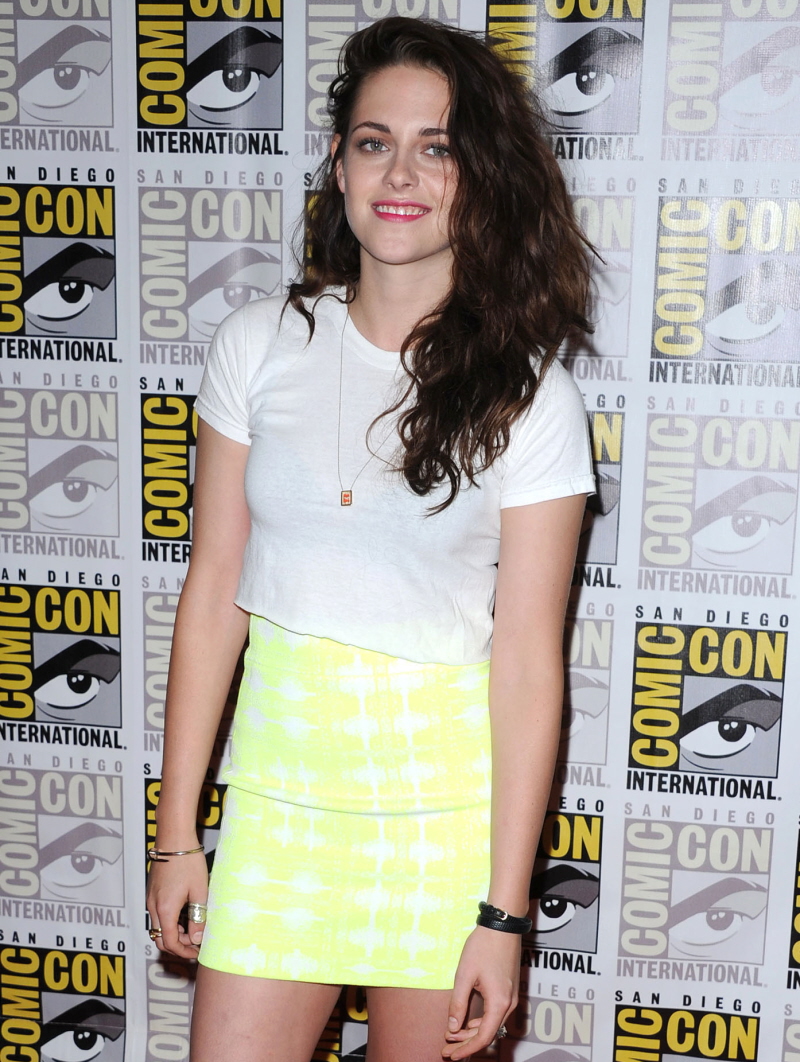 Some of the Twihards are having a little mini-meltdown right now. Kristen Stewart was at Comic-Con last week with the rest of cast of Breaking Dawn Part II, and people are still talking about her "truck-stop hooker" ensemble. I thought her outfit – miniskirt, tiny, cropped belly shirt and high-top sneakers – was pretty tacky, but I wasn't paying attention to her body. The Twihards were. As were the tabloids. And now people are speculating that Kristen got herself some bolt-ons. Recently, too. Sources allege that after Kristen "busted out" her perky little boobs at the Cannes Film Festival in May, she went in and got some bolt-ons, and her new boobs were on display at Comic-Con.
Kristen Stewart has gone from a 'large A cup to a large B cup,' which is 'most likely the result of a breast augmentation,' two plastic surgeons tell 'Star.' Do you think Kristen went under the knife?

After Twilight star Kristen Stewart, 22, showed off her new bustline at Comic-Con on July 12, Star is reporting that she got a breast augmentation.

"Her breasts have gone from what looked like a large A cup to a large B cup," New York City-based plastic surgeon Dr. Matthew Schulman says.

"While this might be the result of a new, state-of-the-art bra, it's most likely the result of a breast augmentation," adds Michigan-based plastic surgeon Dr. Anthony Youn.

One of Kristen's friends tells Star, "Her small chest has been a source of unhappiness for Kristen. But now she doesn't feel the ned to hide anymore. She finally has the body she's always wanted."
Reasons why Kristen probably didn't get new boobs: 1) It just doesn't seem in character with her whole hipster vibe – she would consider a boob job as "trying too hard", 2) Kristen has a great figure already, and she can wear all kinds of great clothes that are designed for the small-breasted, 3) Her boobs were already cute and perky – and I think they were bigger than an A-cup anyway and 4) She was probably just wearing a great bra during Comic-Con.
Reasons why Kristen might have new boobs. This photo – that's a fake-looking t-t shelf, IMO: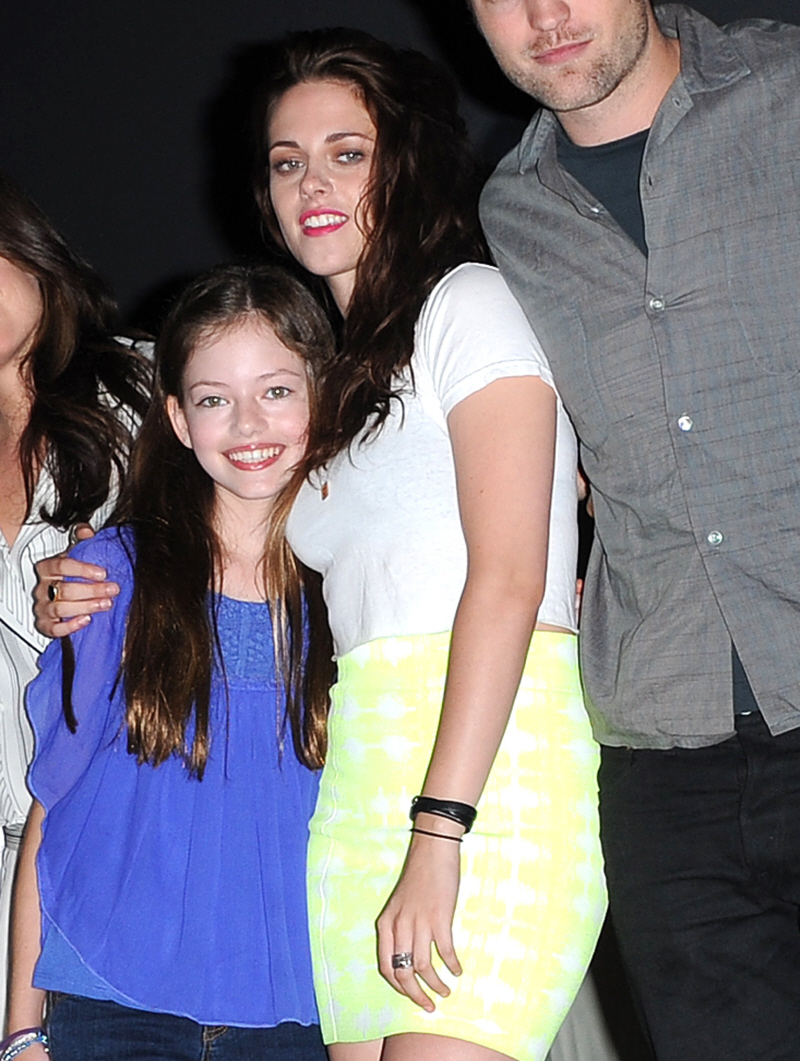 Photos from Cannes, just two months ago: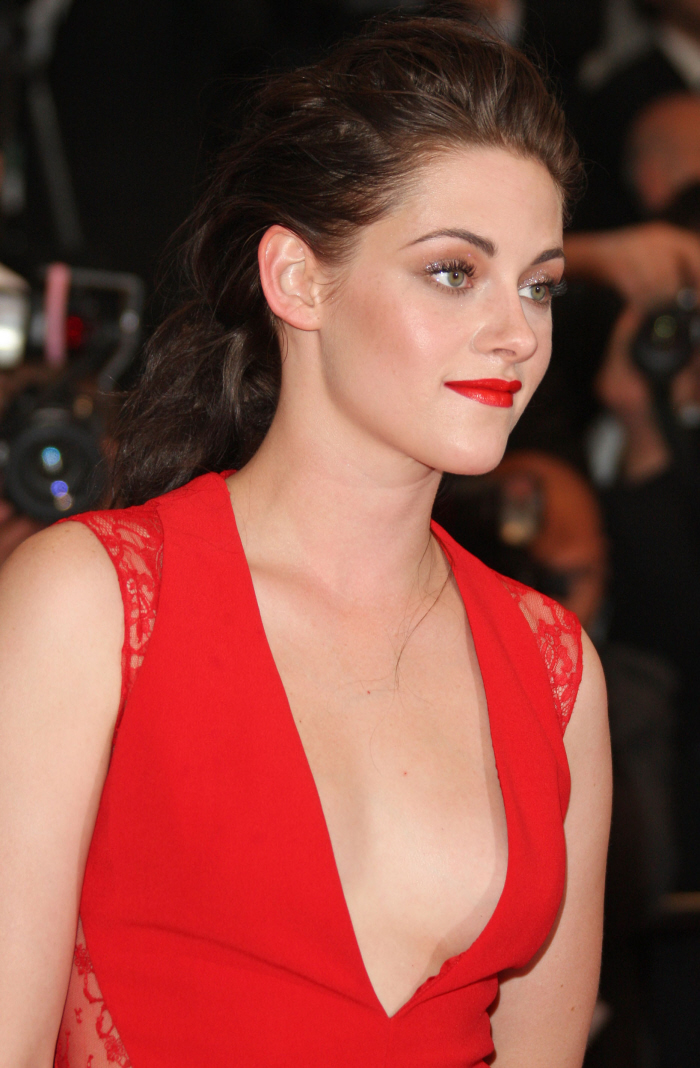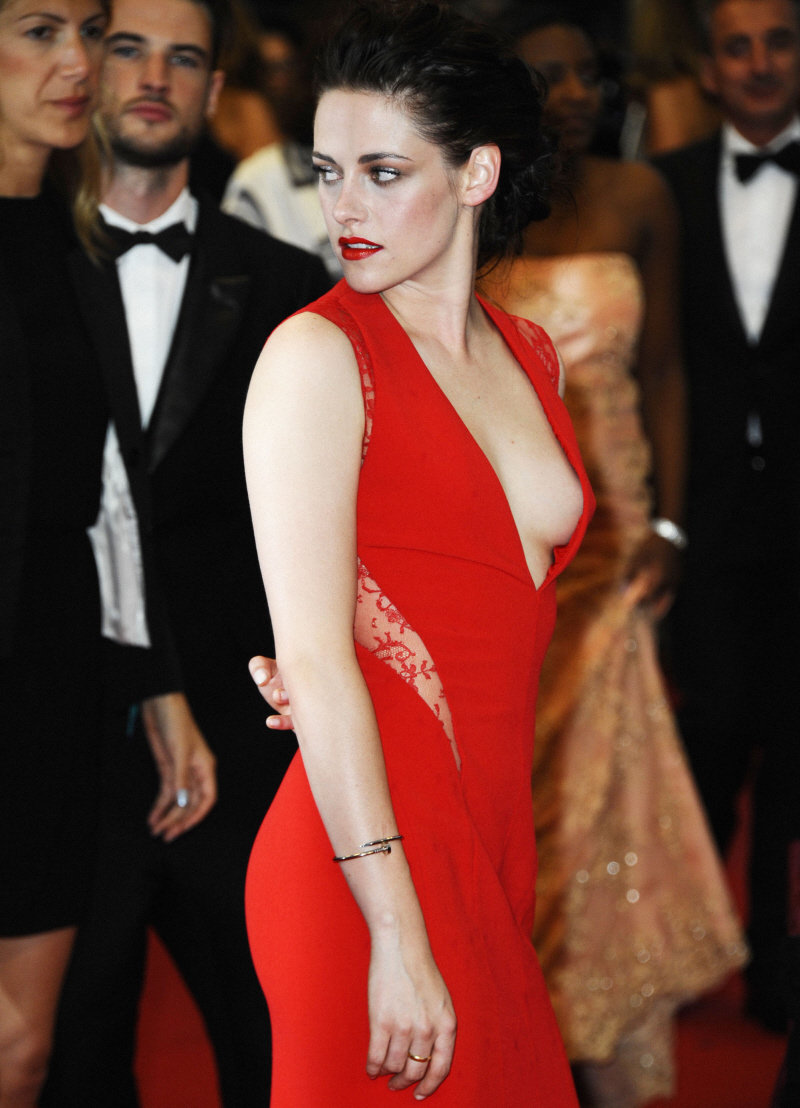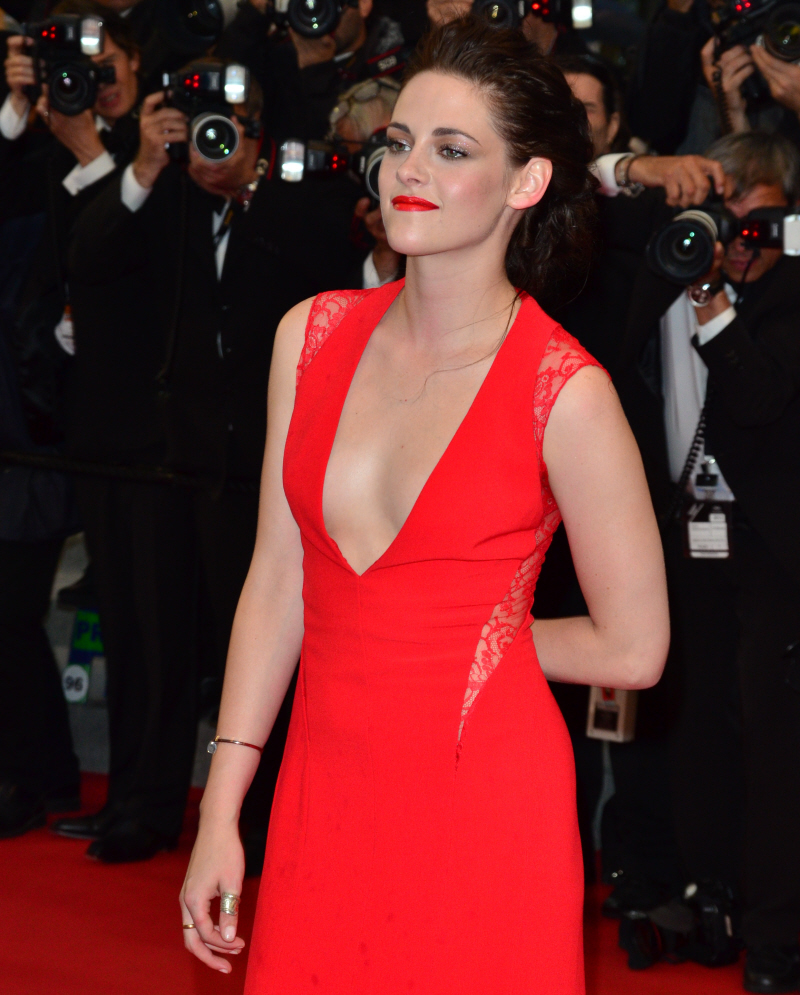 Photos courtesy of Fame/Flynet and WENN.

Written by Kaiser

Posted in Kristen Stewart, Plastic Surgery

- Harry Styles & Kimberly Stewart going strong [Lainey]
- Demi Moore's new man is gross [D-Listed]
- Fug or fab: Emma Stone [Go Fug Yourself]
- Arrest warrant issued for Jenelle Evans [Reality Tea]
- Only God Forgives review [Pajiba]
- Hugh Jackman, scooter master [Buzzfeed]
- Who does Drew Barrymore call her sister? [Evil Beet]
- Cannes couples past and present [Popsugar]
- Arrested Development supercut [CDAN]
- Lea Michele's see through skirt [Celebslam]
- Cheating wife's lover escapes out of window [Movin925]
- Joe Francis is crazy [Starcasm]
82 Responses to "Did Kristen Stewart buy herself some bolt-ons before this year's Comic-Con?"