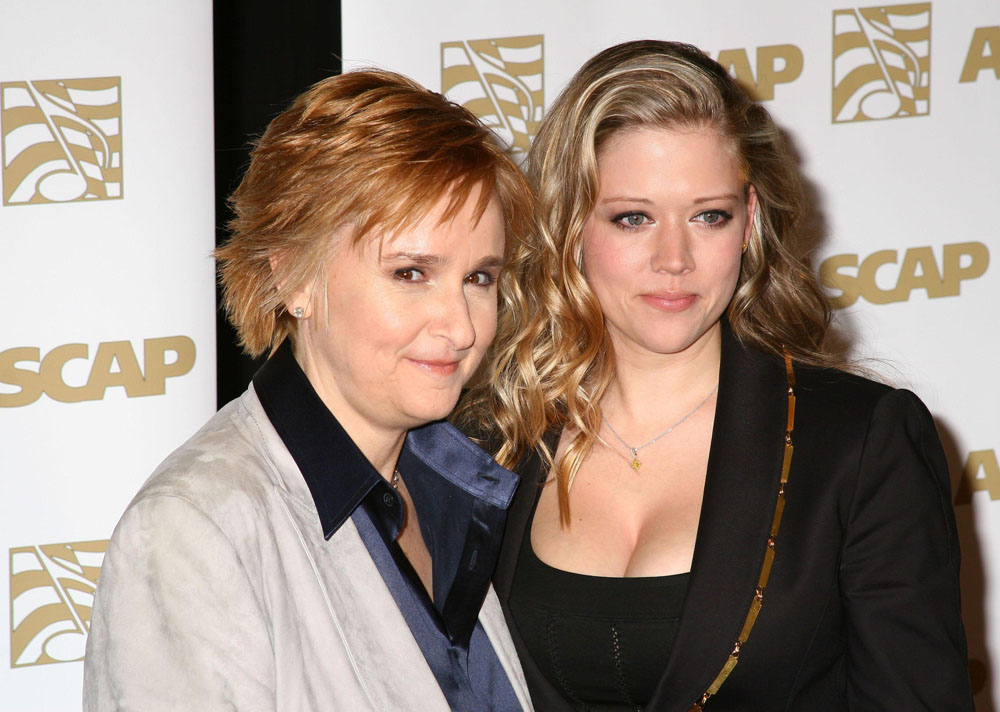 Melissa Etheridge and Tammy Lynn Michaels in 2007
The last time Melissa Etheridge's ex, Tammy Lynn Michaels, complained about Melissa only paying $23,000 a month child in support payment, people didn't have much sympathy for her. Melissa and Tammy have six year old twins, a boy and a girl, and they finalized their separation settlement in June after about two years of haggling. (They had a commitment ceremony in 2003, but were never officially married under California law.) Tammy's $23,000 a month is about 13% of what Melissa reportedly makes, $178,000 a month. It's still a ton of money and it doesn't seem like Tammy is ready to downsize her lifestyle or get a job. Earlier this week she wrote one of her long rambling blogs in which she seems to be complaining that Melissa's check wasn't in the mail this month and Christmas will have to be cancelled. I'm going to quote Radar here because they do a great job of decoding Tammy's writing. You can read the original post on Tammy's blog.
As part of the couple's post split settlement, Melissa is obligated to pay Tammy a cool $23,000 per month, but Tammy complains on her blog site, Hollywood Farm Girl that the checks are very slow to arrive and her lack of funds might affect the Christmas presents she can buy the children.

Tammy often takes to her blog to cryptically rant about her lack of finances and rail against her famous ex, and this time she's focused on not being able to afford presents, but at the same time vows she will teach her children that the Holidays are about way more than just materialism.

"Fascinating you know— secrets, they are. People, places, things and accounts, houses, waived rights AND relationships, money —-secrets are sick—a sign of an illness within—disease," Tammy writes.

"Playing games with money—phoney baloney—hide and seek—can you find the ball under the clam shell? —christmas is coming—chase the check—chase the check —chase the check—can't —catch it—oh watch the girl go—empty stockings and tiny boxes—-don't worry– —i'll teach them what's important."

Tammy goes on to claim that despite her frequent griping, the money actually isn't that important to her, and that as "narcissistic" as it sounds, she may be the only one with a moral compass!

"Nothing close to —what i have to chase in the stupid mail box—but rather—what is in the heart—which could never–never never ever be found in a mail box anyway…………… millionaires in their mansions—-tricking with trusts—-hiding money from Paul behind Peter—–just to steal from the minor in the end—-integrity is a mystery in—-the town of gold dust—-pyrite—fool's gold —-at times i do feel——as narcissistic as this sounds—that i might be the only —one—with a moral compass —-this side of the Indiana State Line. —tell me it's not true—-no—-show me—-show me—-someone show me it's not true."
So Tammy has been getting $23,000 a month since at least this spring, along with 50% of the royalties from songs Melissa wrote when the two were together. She should have taken in well over $200,000 this past year. I get that lawyer's fees may have taken a large chunk of that, (I can't figure out if Melissa was ordered to pay Tammy's lawyer's fees, this story is a mess) but couldn't she have moved out of her mansion at least? She may have done that, but if so I expect she would have written something about trying to manage, as if it were a great hardship. Granted she might not be able to go back to her career as an actress, but surely now that her kids are in school she could try to do something for money, or at least try to live within her new means. I do think Melissa was in the wrong for cheating on Tammy and then shafting her on child support. (Which is extremely relative to Melissa's income, of course.) But if you look at how much money Tammy is raking in, it rings hollow when she says she's going to have to cancel Christmas. Then again, when you read her blog you wonder if she has the life skills to balance a budget. I know that's bitchy, but her writing style is so off-putting. She seems to be stuck in permanent victim-hood.
Tammy and Melissa in 2005: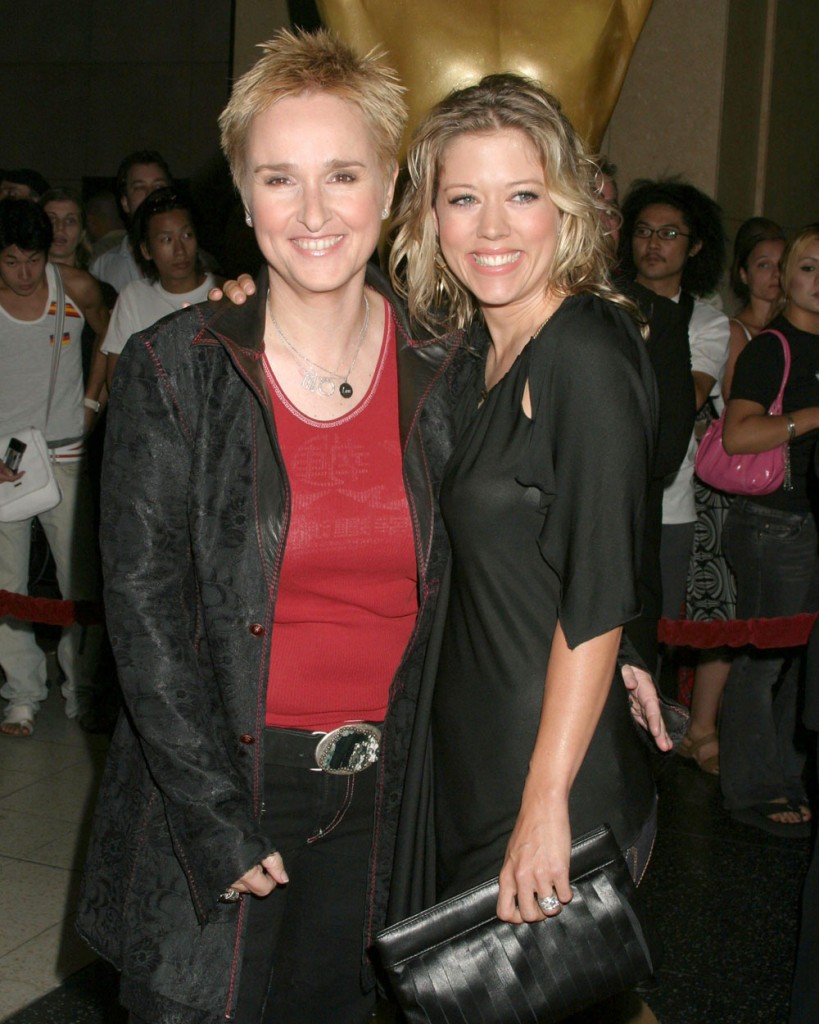 Melissa performing in August: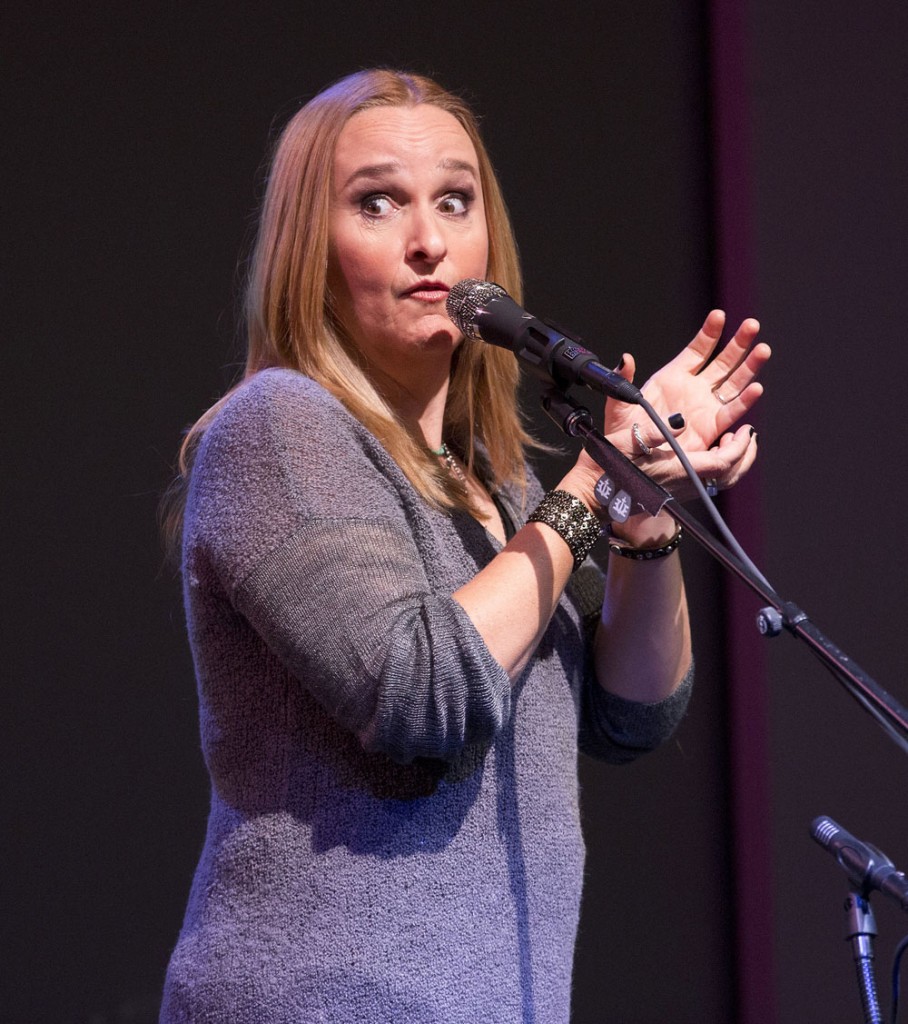 Melissa with her new girlfriend, Linda Wallem, in May: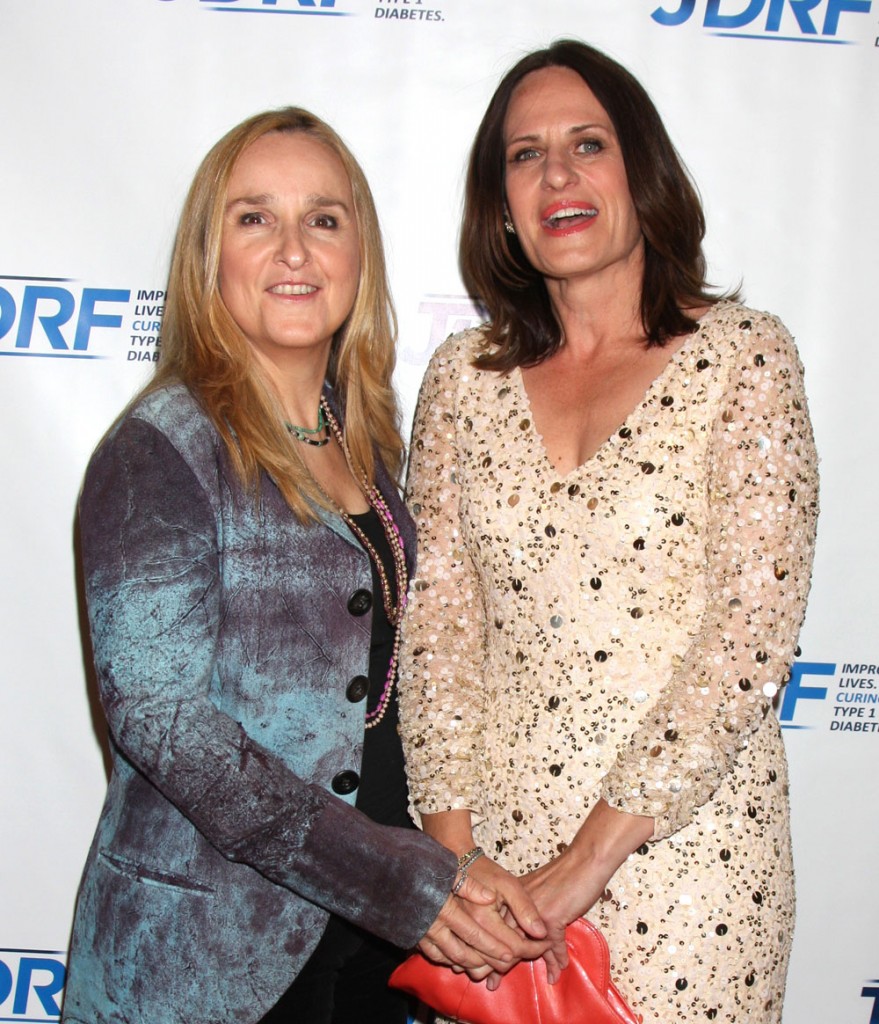 photo credit: WENN.com