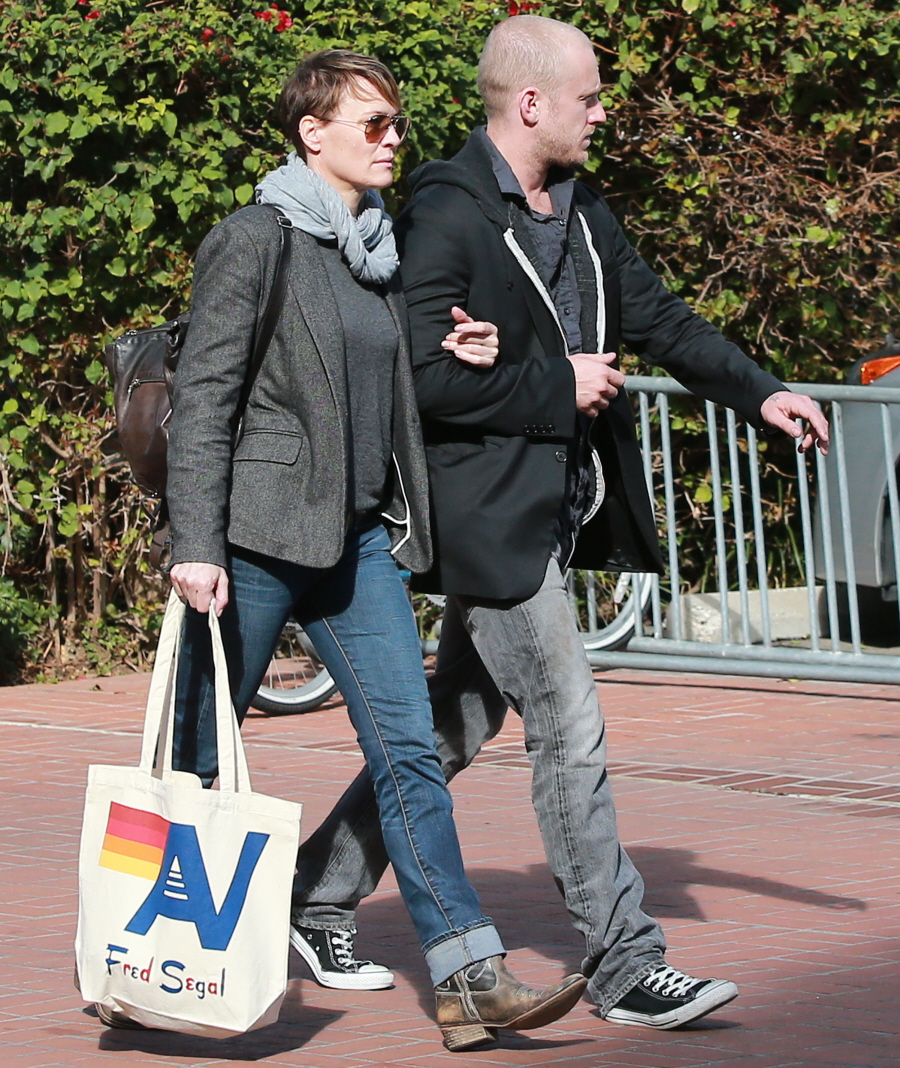 I guess we never discussed this couple when they first happened – I was looking through our archives, and we never got explicit about it. Maybe that's because we haven't heard anything about them in ten months? Perhaps. Back in February, Robin Wright and Ben Foster made their debut as a couple, sort of. They had worked together on Rampart, and while Robin was working in Australia, Ben came to visit her and they were photographed looking kind of snuggly and couple-y. So… they're still together! They were photographed in Santa Monica a few days ago, I guess doing some Christmas shopping.
Is it weird that I don't even think this is a typical "cougar" type relationship? Robin is 46 years old, Ben Foster is 32 – and, incidentally, I often mistake Ben Foster for Aaron Paul and vice versa. Why isn't Ben Foster on Breaking Bad? Deep questions. Anyway, as I was saying – I don't think this is a typical cougar-type relationship. Robin seems to have a low tolerance for stupidity or tomfoolery, post-Sean Penn. And Ben Foster… well, I don't really have a read on the guy. All I know is that he used to date Zoe Kravtiz, right? And now Robin has a very Zoe Kravtiz-haircut. Hm.
Now, is this photo op a well-timed holiday "f—k you" to Robin's ex, Sean Penn? Perhaps. It just two weeks ago when his Esquire interview came out and he was all whiney and passive aggressive, telling the magazine: "There is no shame in my saying that we all want to be loved by someone. As I look back over my life in romance, I don't feel I've ever had that. I have been the only one that was unaware of the fraud in a few of these circumstances blindly. When you get divorced, all the truths that come out, you sit there and you go, What the f–k was I doing? What was I doing believing that this person was invested in this way?" So… I really hope that THIS is what Robin got Sean for Christmas. A photo op with a much younger and less whiney dude.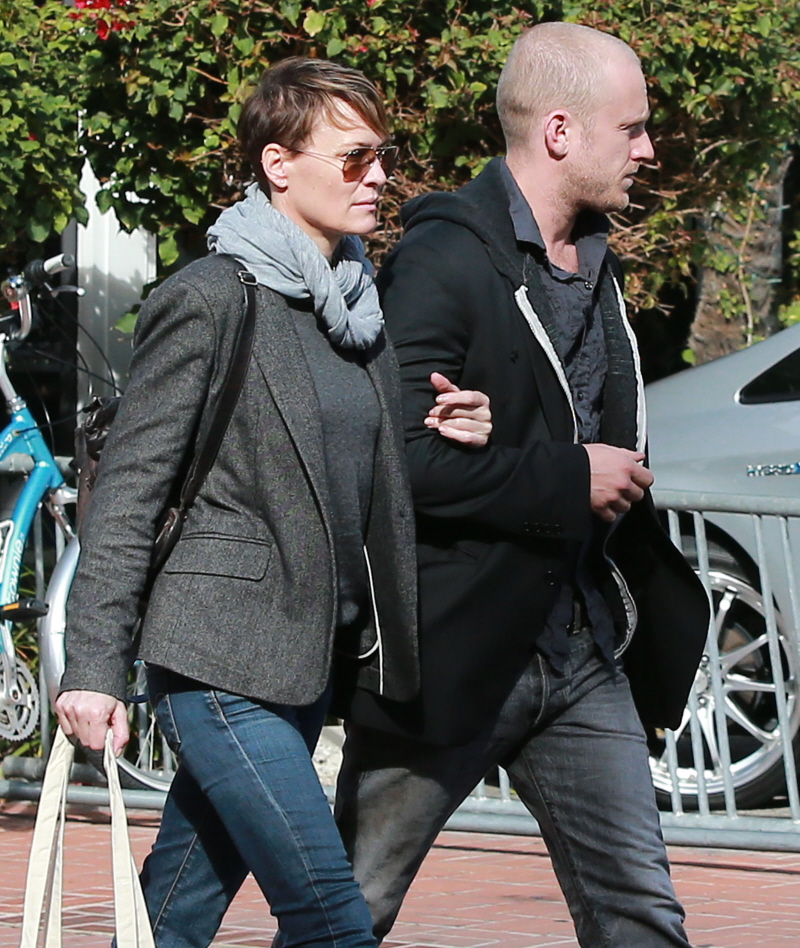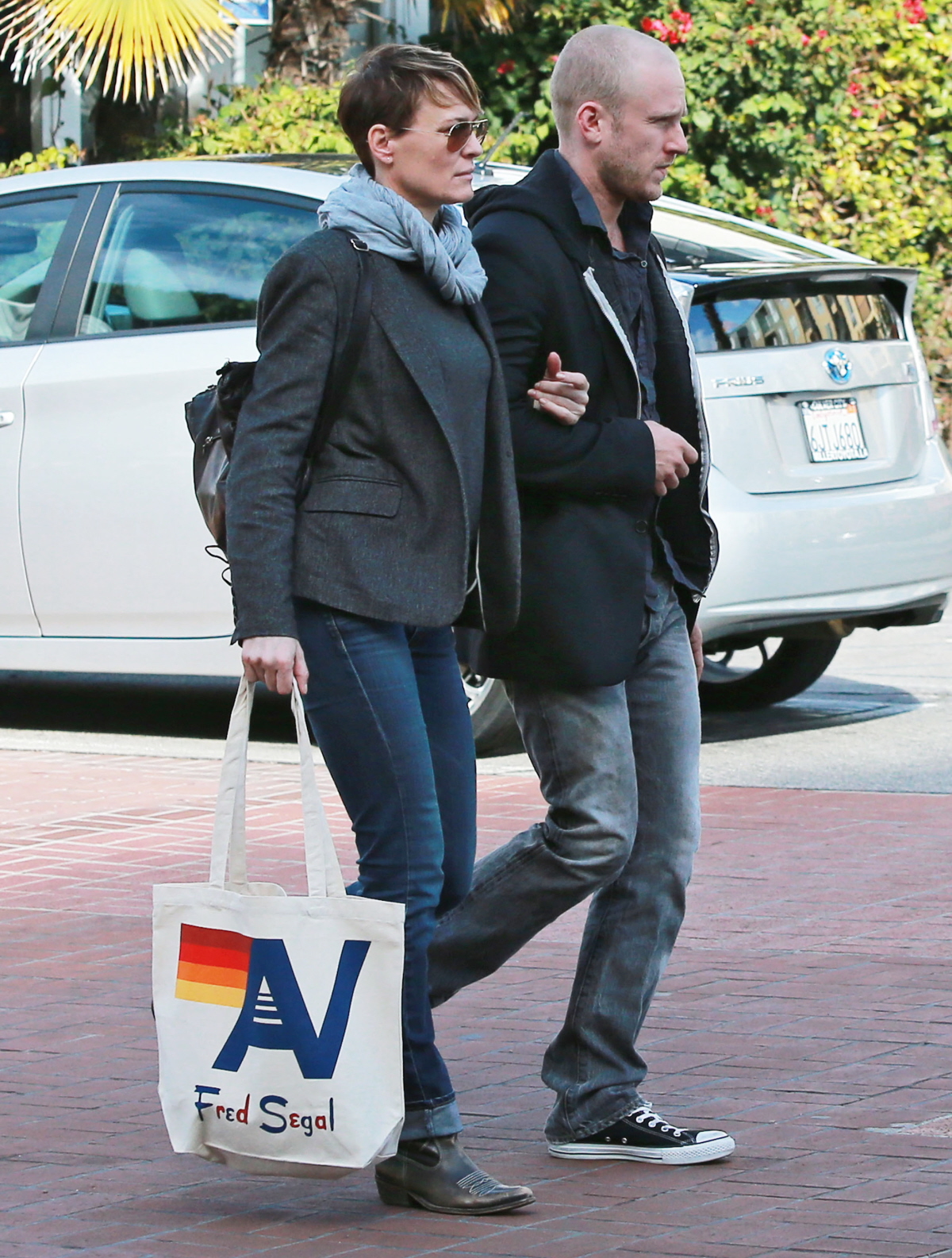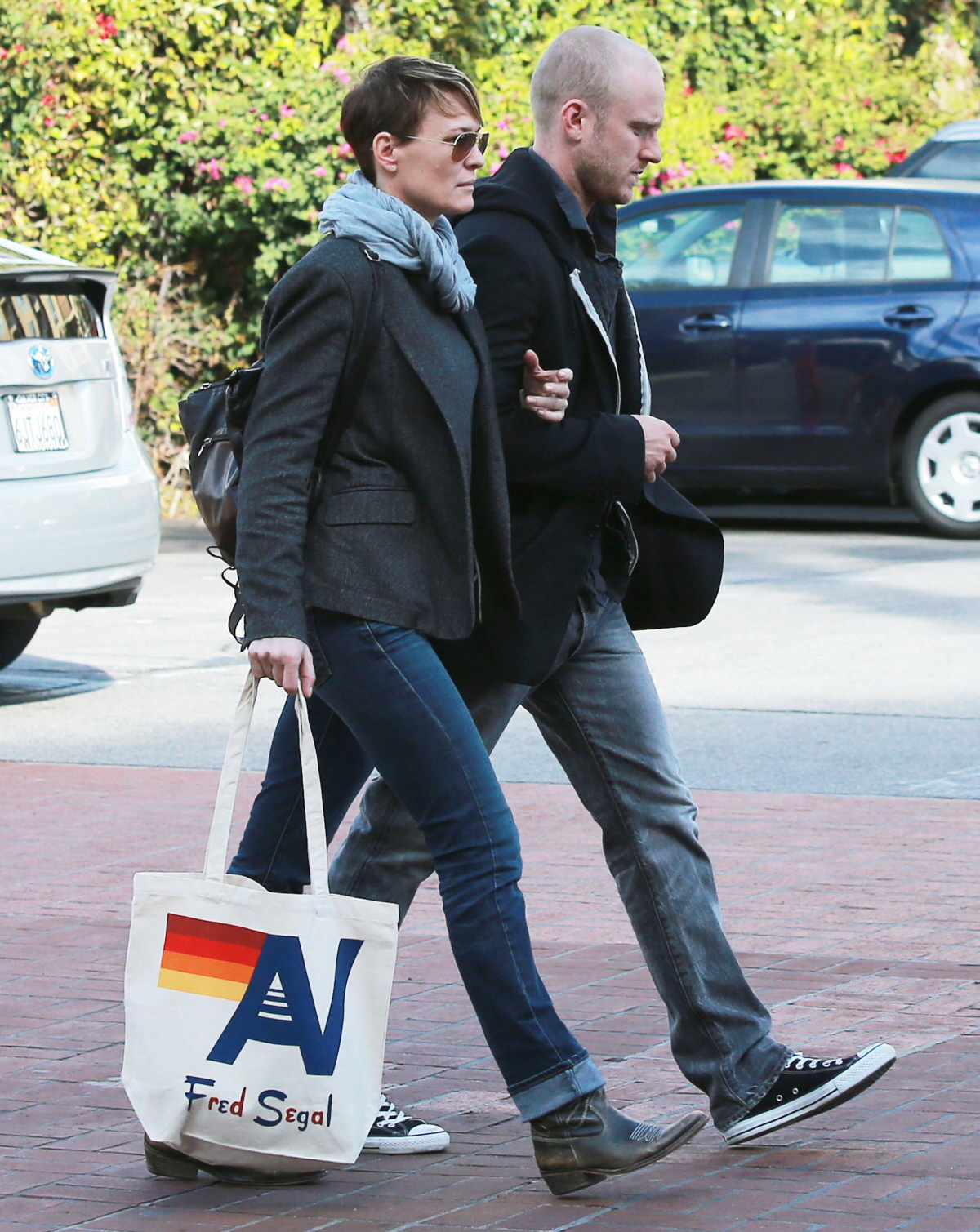 Photos courtesy of Fame/Flynet.