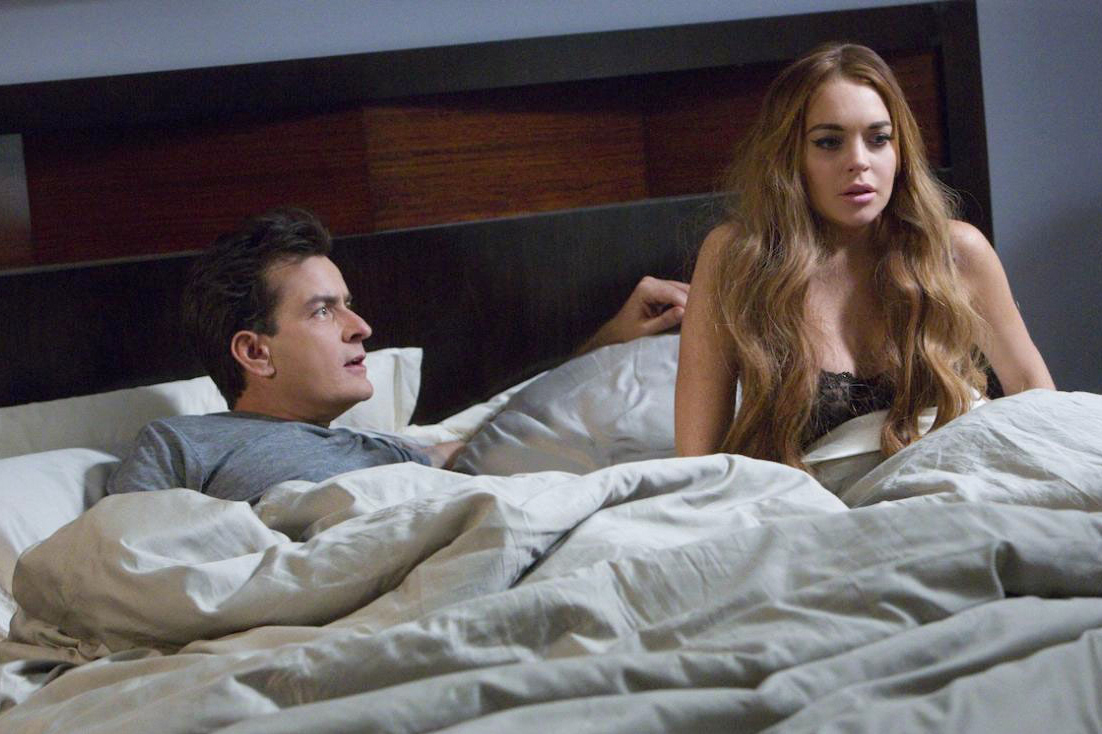 Ugh. Does anyone else think it's weird timing to release the Scary Movie 5 trailer just before Christmas? It's not like SM5 is one of the most anticipated films of 2013 or anything. It's not like anyone (and I mean that, ANYONE) was really waiting to see Lindsay Lohan's cameo in SM5 or anything. But the trailer dropped several days ago, and everything just looks awful:
Ugh. Right? It just looks sad and try-hard and unfunny, and Charlie Sheen and Lindsay Lohan seem to be attempting to "make fun of themselves" only it's just… sad. Gross. Weird. Uncomfortable. But! Lindsay is pissed off about the trailer for a completely different reason:
Lindsay Lohan didn't find the new trailer for "Scary Movie 5" very funny — in fact, she's pissed off at the producers … claiming they secretly inserted an extra dig at her expense … simply out of spite.

As TMZ first reported, the working script of "SM 5" contains a scene where LiLo screams bloody murder — and it's revealed she's just watching her film "Herbie: Full Loaded."

But in the new trailer released Friday, it shows LiLo screaming at a fake news clip of her probation being revoked instead. We're told the change was NEVER cleared by LiLo.

According to our sources, producers assured Lindsay she'd have the final say on what jokes went in … so she was livid when she saw the probation joke instead.

We're told Lindsay feels this final joke was meant as payback from producers — all because they blame her for holding up the shoot and trashing her trailer.

LiLo plans to speak to her team this week over the alleged breach of contract. Calls to Dimension Films were not returned.
For the love of God. Did anyone else just do a massive eyeroll at the idea of Lindsay "pulling rank" and actually having the audacity to merely THREATEN to sue Dimension?
Also – Lindsay wants us to know that she's using Charlie's $100,000 "payment for services rendered" to good use.
Lindsay Lohan has successfully paid off one of her enormous tax bills … using Charlie Sheen's $100,000 check — and TMZ has obtained official proof.

According to the official IRS document, Lindsay has paid her outstanding 2009 tax bill for $93,701 in full.

Sources close to Lindsay tell us, she used Charlie's generous check to cover the tab — and has already applied the remaining $6,300 to her 2010 tax bill for $140,203 (only $133,000 to go!!!).

According to sources, Lindsay's still on the hook for her 2011 taxes too — but she's actively trying to raise the money to get herself out of the red as soon as possible.

As we reported, Charlie gave Lindsay the six-figure donation after Lindsay told him about her dire financial situation … and also because he probably would have just spent the money on hookers anyway.
I will never understand how Lindsay has managed to survive for so many years. Even if you're just looking at the very worst case scenario and she's being "paid" for various services that are gross and sketchy, how is it that she still manages to get "clients" year after year? That's what I thought of when I read the "she's actively trying to raise the money" line. Ugh.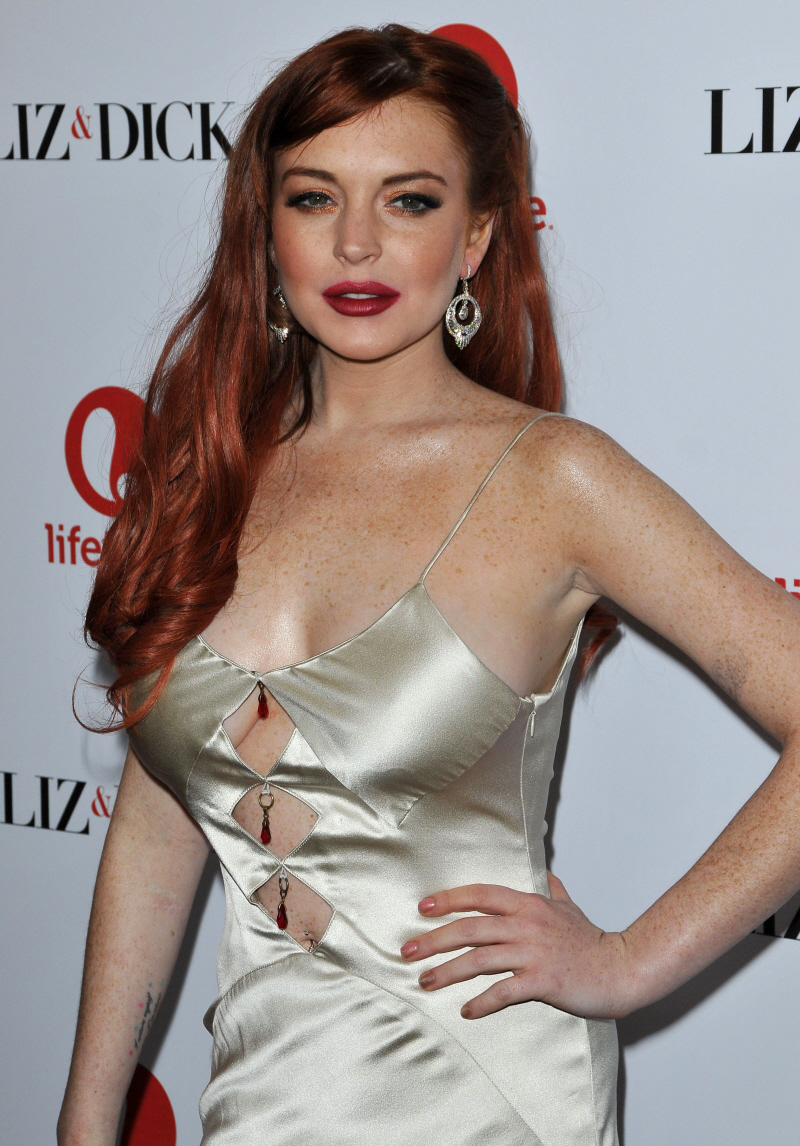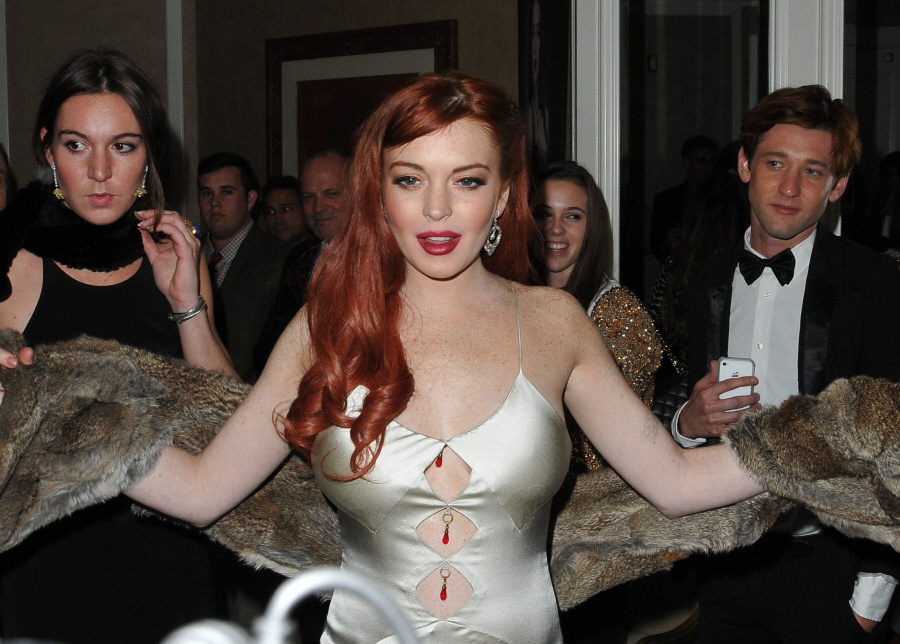 Photos courtesy of WENN.