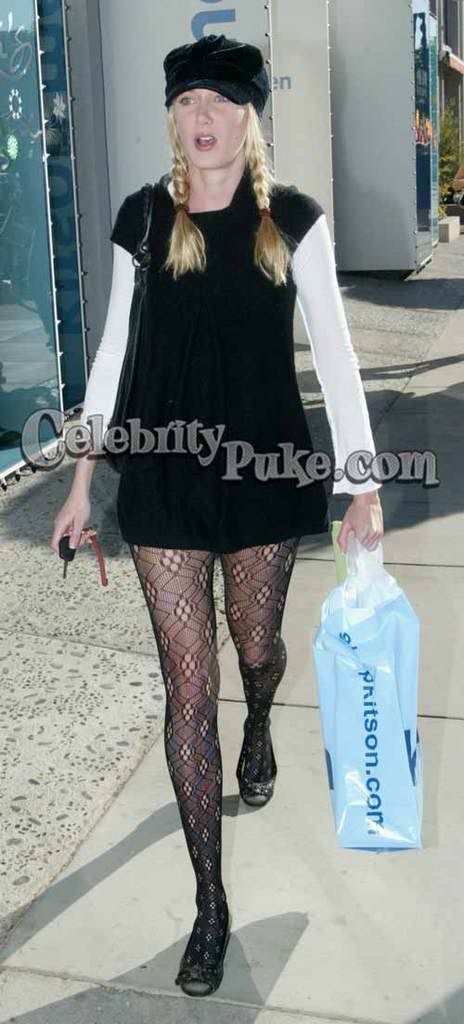 Lindsay Lohan had the uncharacteristically smart foresight to snag her extracted faulty appendix from the hospital before it ended up on eBay. She took it home in a jar and threw it into the freezer for safekeeping.
Word is that Kimbo Stewart told her she should auction off the thing herself for charity.
Terrified that her recently-removed appendix might fall into weird hands and be auctioned off on eBay, Lindsay Lohan ordered the hospital to preserve her priceless part, then took it home, popped it into a canning jar – and froze it solid! Now here's the twist: Lindsay's pal Kimberly Steward is urging her to raise money for charity by auctioning off her appendix herself!
[From National Enquirer print edition, Mike Walker's column, January 29, 2007]
William Shatner's kidney stone went for $25,000 to GoldenPalace.com, so Kimberly has a good idea. Lindsay hasn't done much else for charity and this would get her name in the papers for something positive.
I didn't really think these two were friends, especially since Kimberly was said to hook up with Lohan's ex, Harry Morton, this December. Lohan and Kimberly were both seen partying in Miami around the new year at the same club, but there are no pictures of them together. They both have liver problems, though, and may have bonded over a medical conversation.
Lohan left rehab briefly this weekend for a follow-up visit to the doctor. She was seen stopping for a snack at a convenience store. And that is what passes for news on this blog.
Header picture is of Kimberly in early December. Taken by Celebrity Puke.