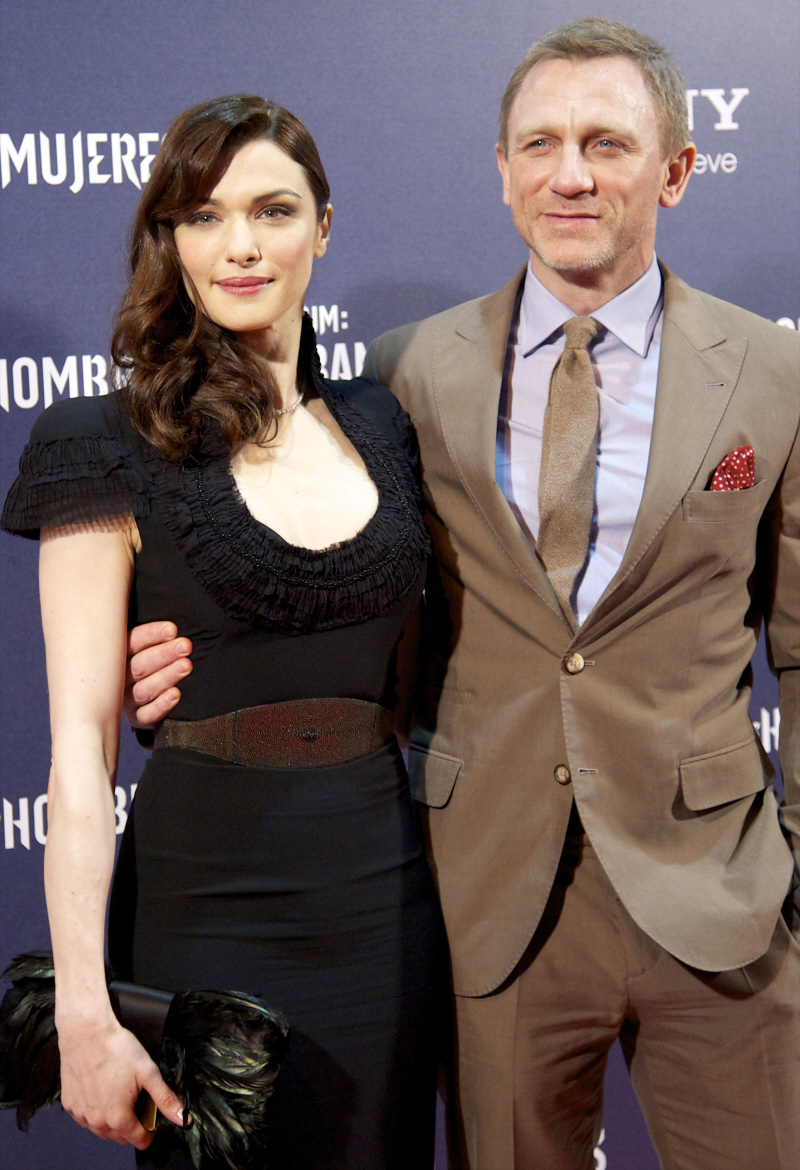 I can't shake the feeling that Daniel Craig is a moody curmudgeon. That's how he always seems in interviews, and I don't think it's just my American-ism not being able to interpret when an Englishman is being tongue-in-cheek. I actually think Daniel is sullen and grumpy – that IS his personality. It doesn't make me less hot for him, although nowadays I want to hatef—k him more than I want to talk to him.
Why was I bringing this up? Oh, right – remember Daniel's grumpy/funny/obscene Rolling Stone interview? Go here to review some excerpts. When RS asked Daniel about whether or not he's a jealous, grumpy bastard in regards to his wife, Daniel said: "I've always been very good at avoiding fights, having worked in pubs and seen pools of blood everywhere. Actually, the only thing to ever get me in trouble would be someone looking at my girl the wrong way. That always got me going. I still get jealous now, but I don't get jealous the way I used to. I was in a bar in France once and this guy pinched my girl's ass, and I flew across the room, kind of lifted the guy up. These days I'm much more happy to have a quiet word with somebody." So, Daniel admits that he's a jealous guy, and the one thing that can get him going is when someone hits on his wife?
Daniel Craig, 44, gets shaken and stirred when it comes to other men hitting on his gorgeous wife, actress Rachel Weisz, 42. The normally cool-as-a-cucumber actor is so jealous that it's even causing a rift in his marriage.

According to our own spy, "Daniel is the nicest guy, but when it comes to his wife, he has huge control issues. He doesn't want Rachel to go out without him. And if he sees someone flirting with her, he will aggressively tell the guy to back off."

The insider says Rachel has never given her husband of a year and a half any reason to be jealous and has told Daniel he needs to chill out.

"She says he needs to be flattered when other men hit on her, because he's the one she'll be with forever," notes the source.
[From Star Magazine, print edition]
I can believe that Daniel gets jealous and possessive, because he just admitted as much in that Rolling Stone interview. The rest of it just sounds like low-rent 50 Shades fan-fiction. Not that there's anything wrong with that. These days, Daniel and Rachel are my pick for "Hottest Celebrity Couple". I'm not going to lie, I would love to see their sex tape. And if it has a 50 Shades flavor, then so be it. If I was Rachel (and God, I wish I was), I would flirt with other guys just to piss Daniel off so he would get all mad and possessive. Then again… it would only be fun for a short time. After a few months, it just gets kind of creepy and abusive.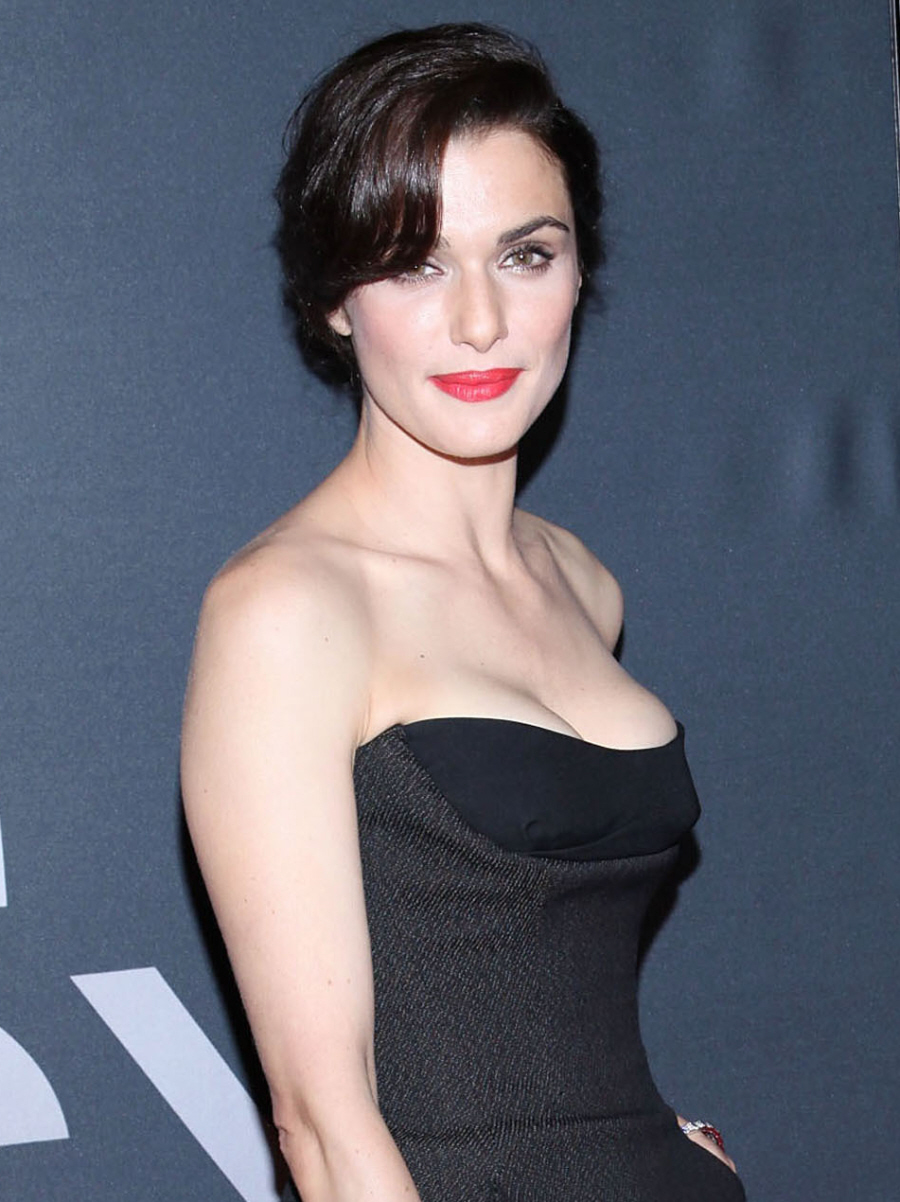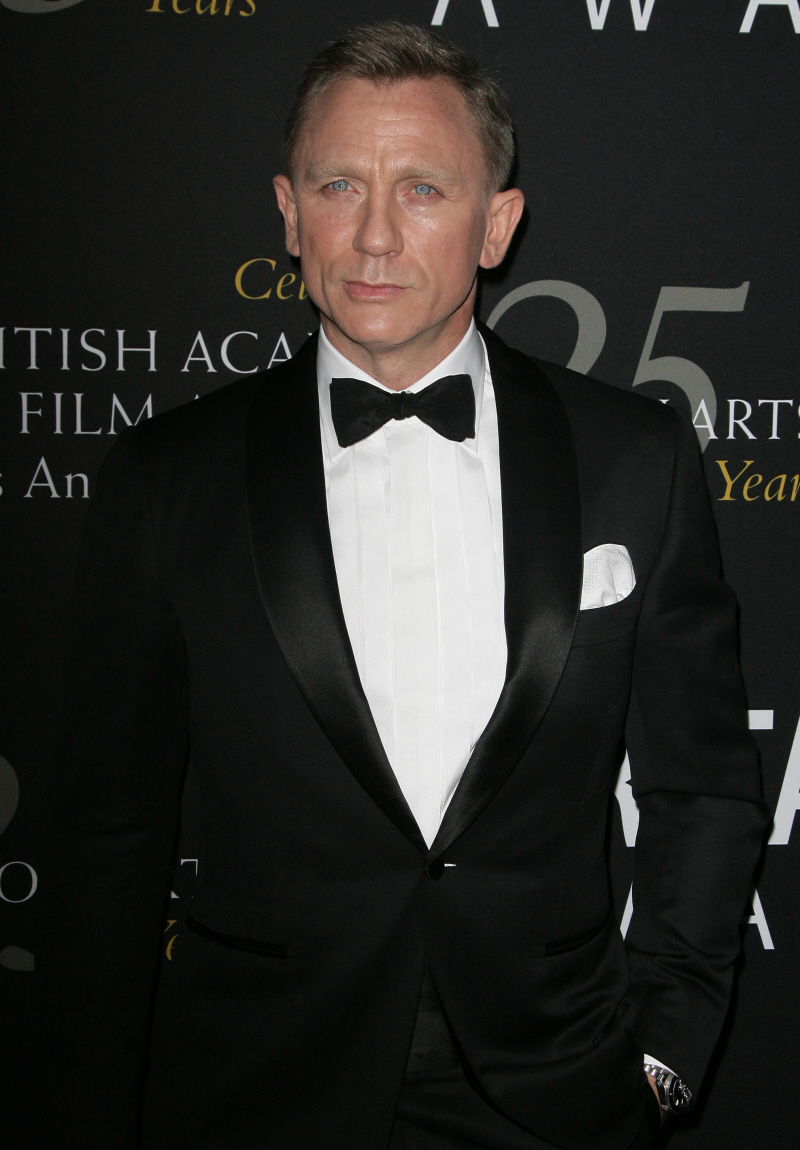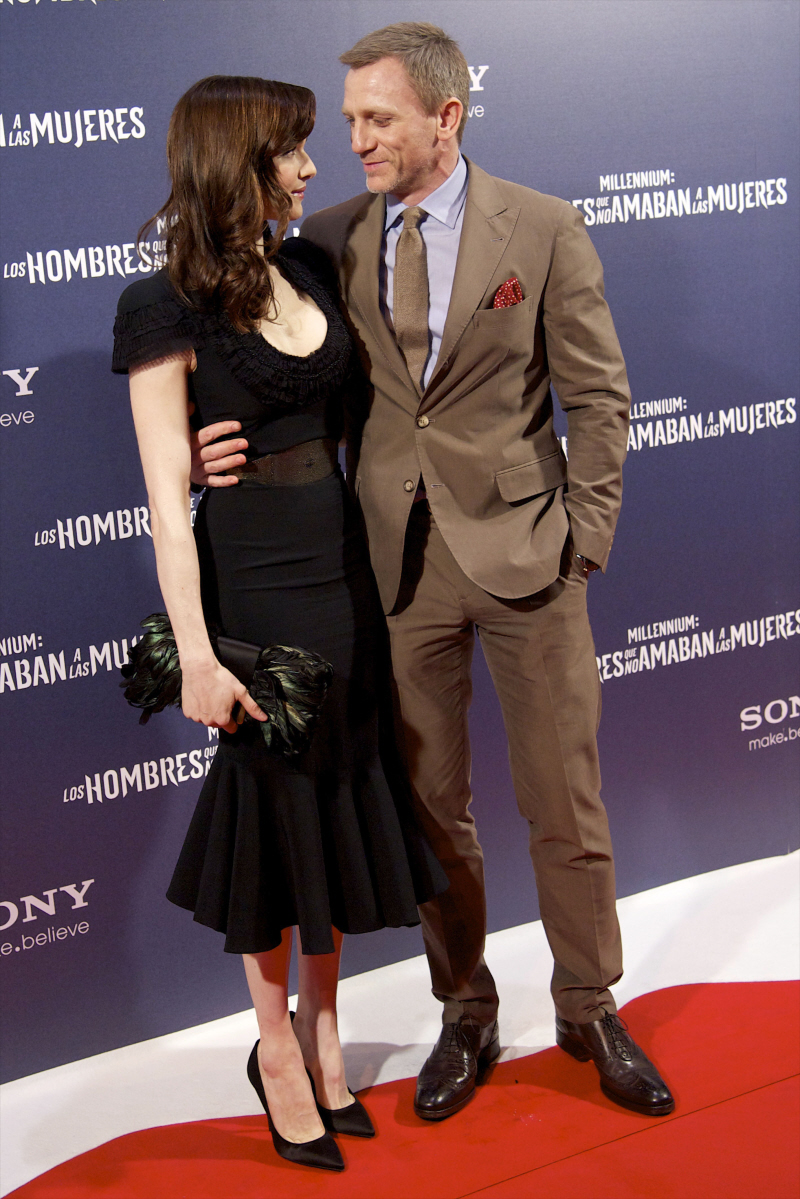 Photos courtesy of WENN.