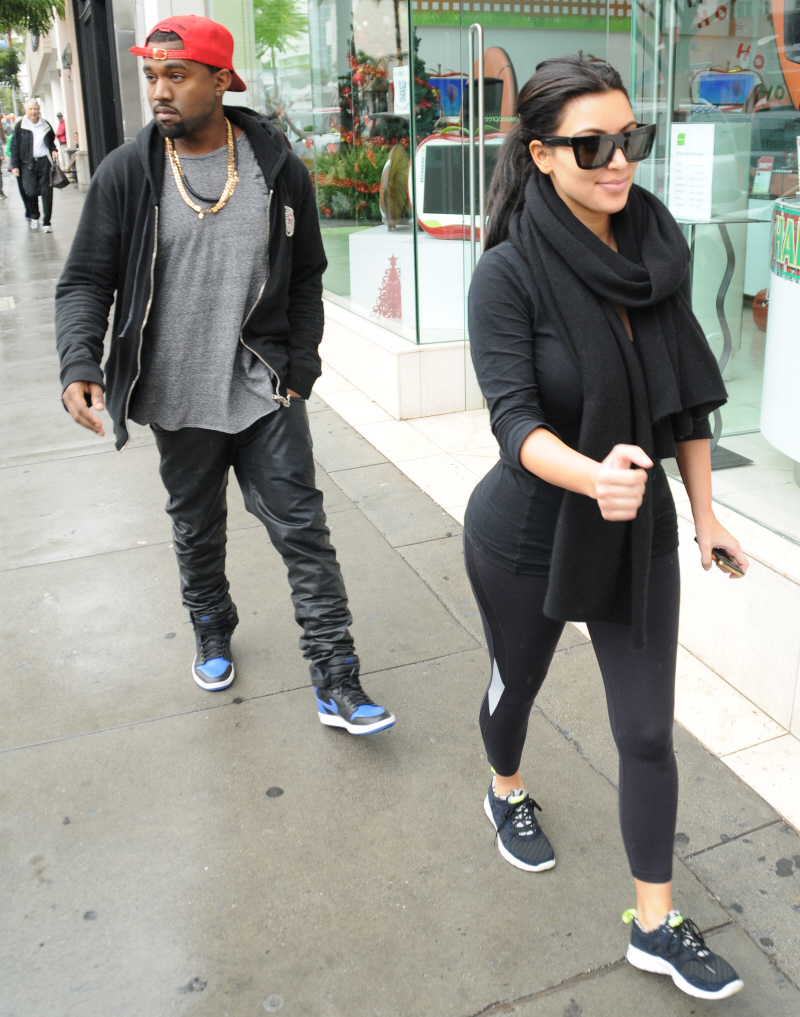 Before we dive into what I'm sure will be a months-long cat-faced drama involving a crazy number of posts devoted to Kim Kardashian's bump, let's just take a moment and talk about process. First of all, I don't have any problem with covering Kim. I don't feel like the coverage is "beneath me" or anything – I'm a gossip blogger, and Kim K. and Kanye are good gossip. Kim has never really offended me on a deeply personal level (although she often annoys me, and I think she's a vapid a—hole), probably because I take her for what she is: celebrity fluff. Unimportant, talentless fluff. Here's the bottom line: if you don't want to talk about Kim, that's fine. We're still covering tons of other stories for you to gossip about. But please don't come onto these Kardashian threads and bitch about the coverage. I'm fine with covering this stuff, and if the stories annoy you, click on something else!
So, with that in mind, let's discuss the past 24 hours in Kardashian-Kanye-Bump Dramz. Some stories kicking around:
*TMZ says that sales of Kim and Ray J's sex tape are going through the roof once again. The last time sales spiked this much was probably when Kim married Kris Humphries and the wedding news dominated every outlet, and people were like, "Huh, I should check out Kim's sex tape." Vivid Entertainment says that since Sunday night (when Kanye went public with his "baby mama" comments), sales of Kim and Ray J's sex tape have increased 80%. You know Kim still gets residuals from the tape, right? Although she doesn't want to admit it publicly, she's still getting money every time someone downloads the video.
*Mixed messages about Kim's health during her first trimester – while Kim was partying with 'Ye in Vegas on NYE, she told media outlets that she hasn't had any morning sickness so far. She said, "I have felt good. I haven't had any morning sickness, but it still isn't the easiest… People always say it's easy and fun. It's definitely an adjustment learning about your body and stuff like that. I've been feeling really good so that's good." So, she isn't pukey but…? Maybe she's sleeping a lot. I hear that happens.
*Kim says that she plans to find out the sex of the baby soon enough – "Of course I do want to know. I can't find out yet, but I do want to know." I kind of hope she has a girl. Even though I think she's going to be a terrible mother, I think she'll enjoy having a daughter more than a son.
*Us Weekly sources say that Kanye is truly going to propose to Kim, and he's just waiting for her divorce to be finalized. A source says, "He's told friends and family he was gonna [marry] her since the day they met."
*But the Kris Humphries divorce is going to take a while, y'all. Radar reports that Kim is probably still going to be married to Kris when she gives birth to Kanye's baby. A source says, "Unless Kim Kardashian gives in to Kris' demand that she admit the marriage fraudulent, the divorce proceedings will still be ongoing and she will still be legally married to him when she gives birth." Radar says that Kim and Kris's lawyers will meet on Feb 15 to set a date for the trial, and the earliest date for the trial will be mid-June to accommodate Kris's basketball schedule.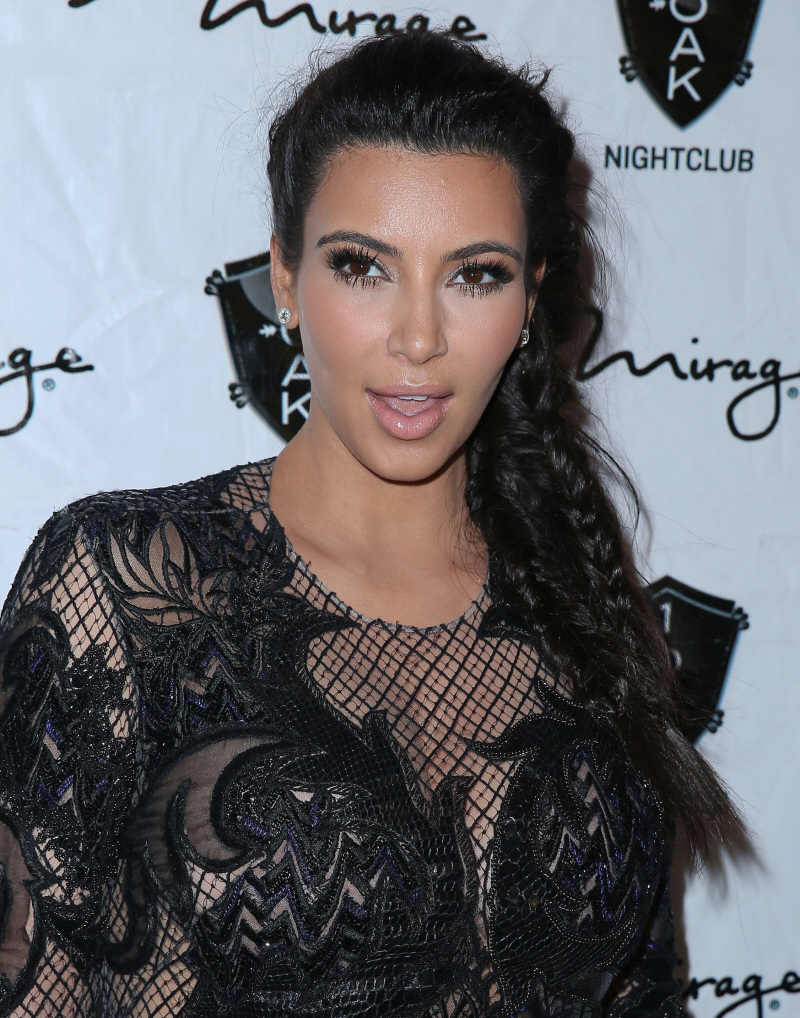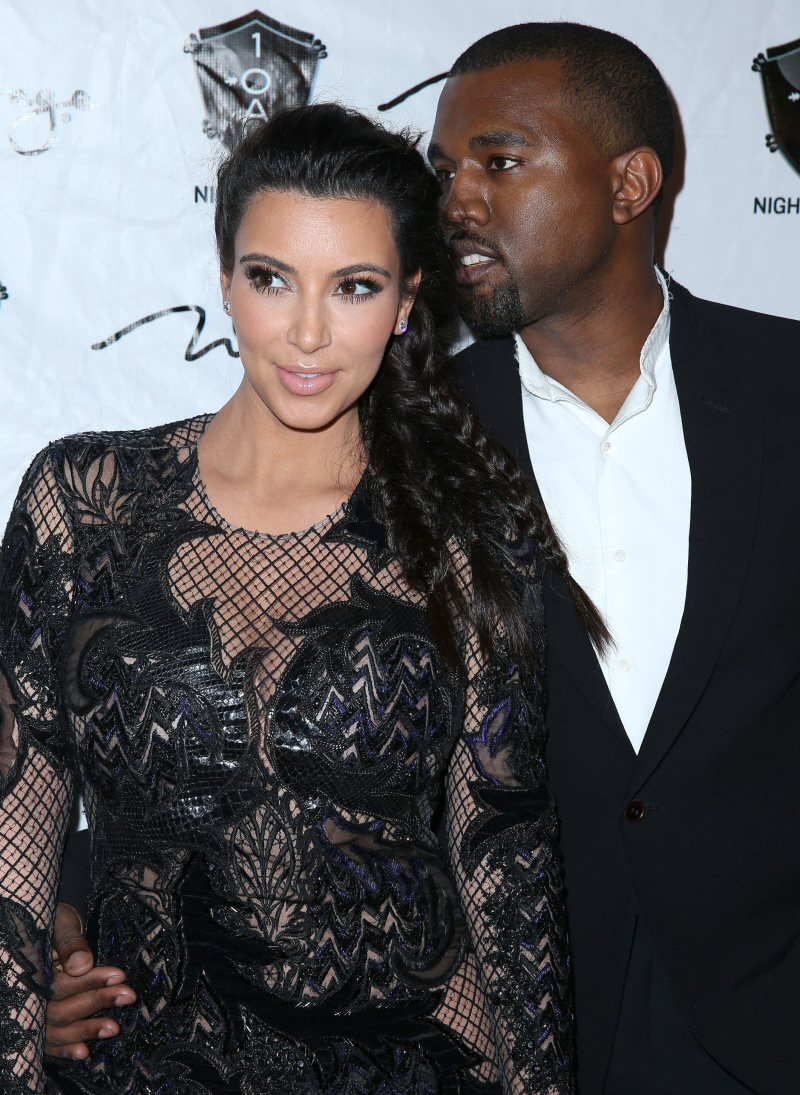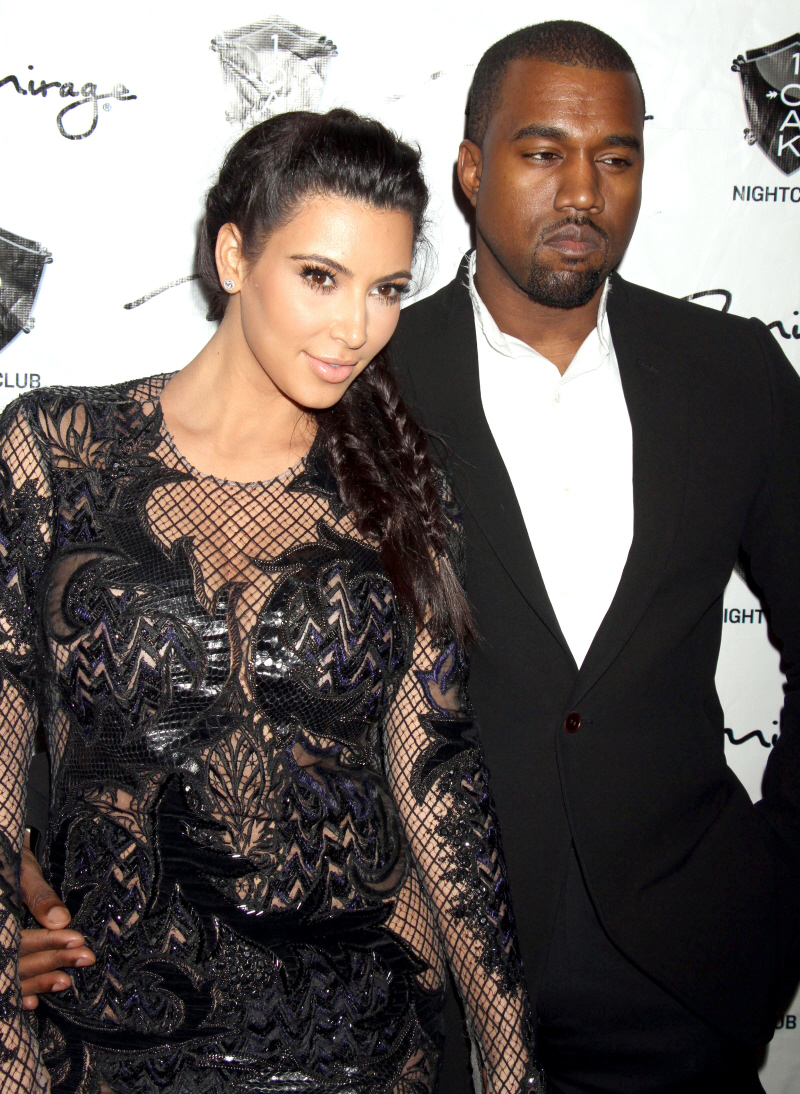 Photos courtesy of WENN.