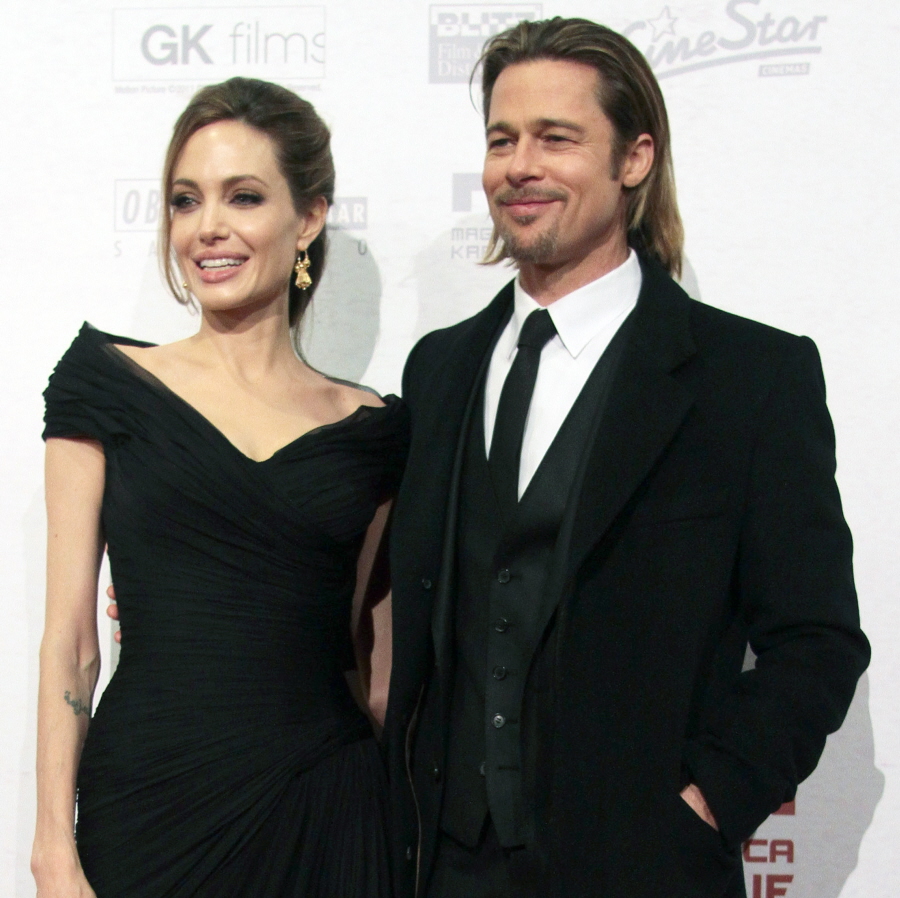 So far, I've been a little bit disappointed with the end-of-the-year gossip. I was hoping the first days of 2013 would be full of sudden engagements, elopements, babies and drama. Kimye's baby doesn't count, and it seems weird to me that Jennifer Aniston and Justin Theroux didn't make any big PR move over the holidays. Maybe they were waiting to see how Brangelina played it. I really thought there would be more Bermuda Triangle/Rectangle Dramz, but there wasn't. The only thing that's going on is this report from the UK newspaper The Telegraph – the Telegraph isn't a UK rag, it's one of the more respectably and small-c conservative newspapers in all of the UK. So if they have a hot tip that Brangelina got married… it might be something…?
It seems that the celebrity wedding the whole world is waiting for, might have already happened…

Word reaches us that Hollywood's hottest couple, Brad Pitt and Angelina Jolie, secretly tied the knot on Christmas Day in the Caribbean's Turks and Caicos Islands.

The couple, who announced their engagement in April 2012 after seven years together, have been spending the holiday at the private Parrot Cay estate of American fashion designer, Donna Karan along with their six children, Brad's parents Jane and William Pitt, his brother Doug and sister Julie.

'The Sanctuary', a collection of three secluded villas, three open-air pavilions and four swimming pools, was built by Karan as a "cocoon of serenity" for her family following the death of her husband Stephan Weiss in 2001.

The entire estate, styled in a hybrid Indonesian/African style, sleeps 22, but Parrot Cay is dotted with similarly luxurious private residences, perfect for their entourage ( one local told a journalist that the couple had been spotted with two nannies per child in tow), and wedding guests.

Speculation about the couple's wedding plans has been rife ever since news of their engagement broke; with recent reports pointing to Greece as the likely location.

However is seems that the planet's most high-profile couple – both bankable A-list actors and stars of major luxury label campaigns (Brad is the current face of Chanel No.5, while Angelina appears in Louis Vuitton's 'Core Values' ads) – might have given the world's press the slip and tied the knot while the paparazzi were busy tucking into turkey.

Both party's management teams are unavailable to comment at this time.
A wedding on a serene, quiet beach locale? Isn't that a weird choice for Brangelina? That's so… Aniston! I could totally see Jennifer Aniston renting out a luxury beach resort and throwing her wedding on some kind of sandy dune. But Angelina? Seems antithetical to who she is or who she wants to be.
You know what's cracking me up though? If they did marry on Turks & Caicos that means they LITERALLY got married in the Bermuda Triangle!! They can never escape The Aniston. NEVER.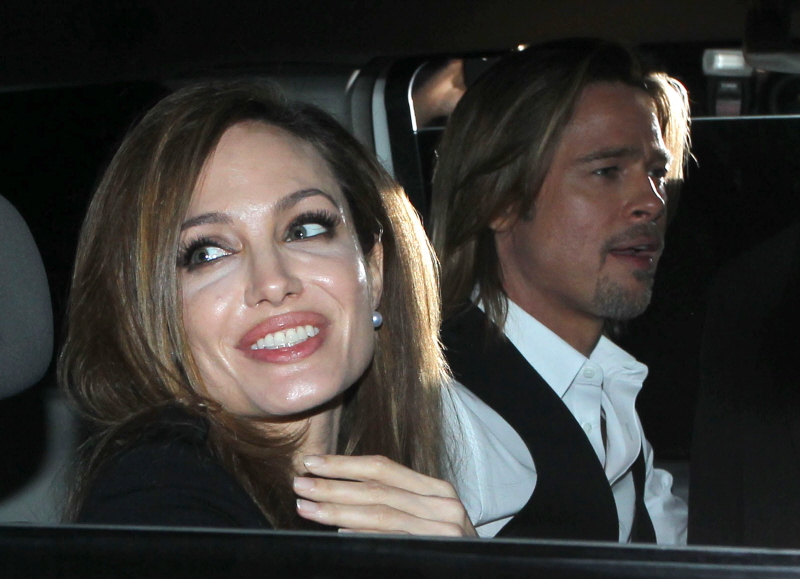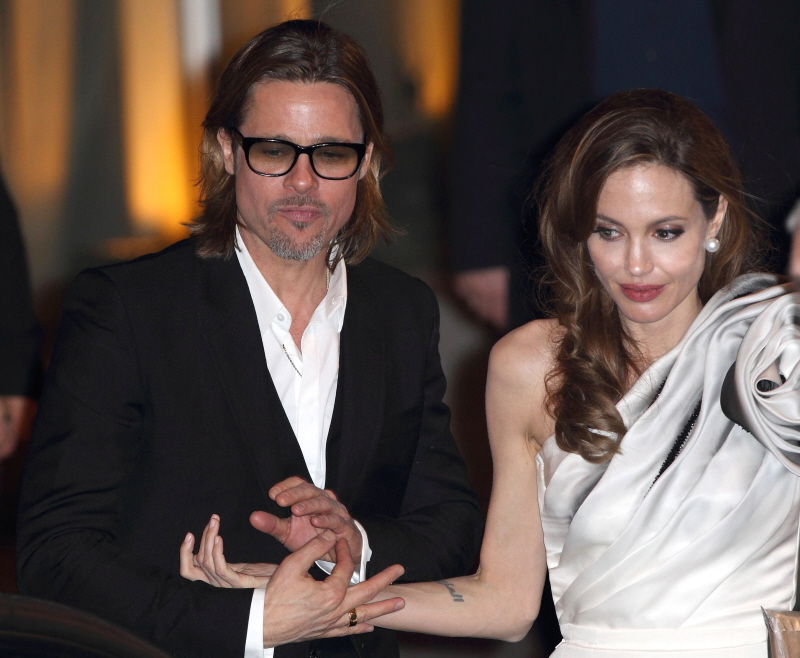 Photos courtesy of Fame/Flynet.