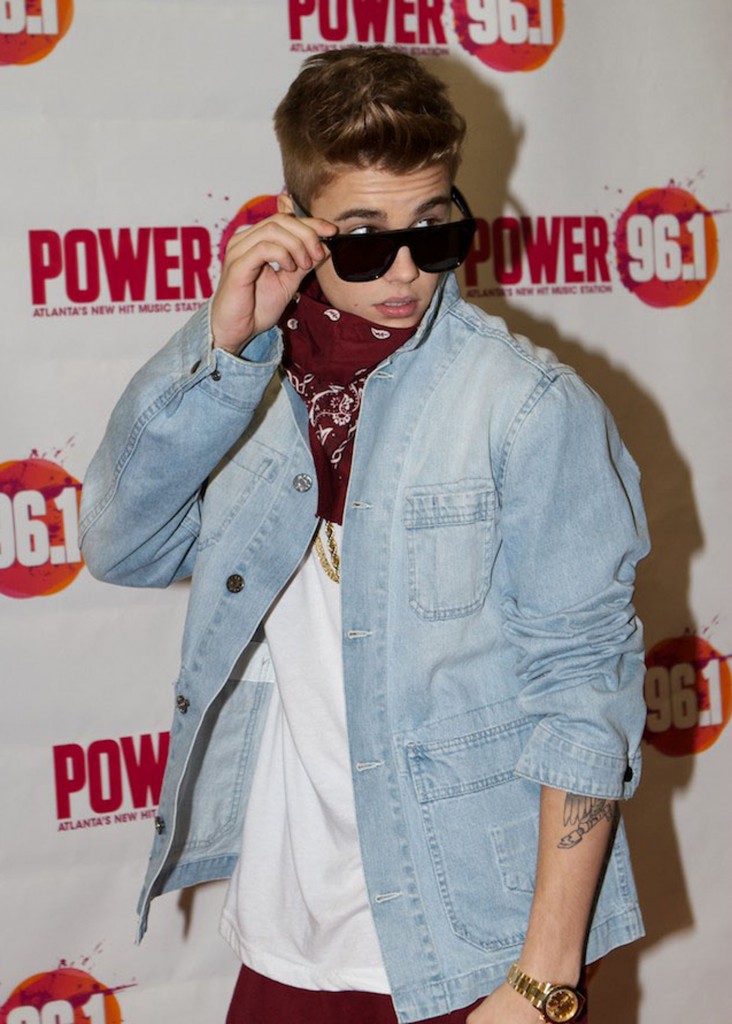 On Monday, a paparazzo was hit and killed by a car while attempting to photograph Justin Bieber's white Ferrari after a traffic stop. Bieber was allegedly not driving, nor was he in the car. It happened when the photographer stood out in traffic attempting to get a shot, after he was warned by police to step back. TMZ has more about the man who was killed, along with detail about the scoop on Bieber he was allegedly after. There's plenty of information, and it all boils down to a sad situation highlighting the dangers paparazzi can pose to themselves and others.
* Bieber has issued a statement expressing his sympathy to the family and stating that he was not present at the time of the accident. He's also calling for anti-paparazzi laws to protect celebrities, bystanders and photographers. *Kaiser covered Bieber's full statement in her earlier story about Miley Cyrus. As Kaiser mentioned, there are laws in place already in California to protect against the paparazzi, although it's unclear whether they're being enforced. (See below)
*TMZ revealed that the photographer's name was Chris Guerra, that he was in his late 20s, and that he moved to LA in March in order to become a paparazzo. Guerro was single with no children.
*Guerra's friend, an unnamed source who worked at a photo agency, told TMZ that Guerra called him and said he was certain that he saw Justin Bieber smoking marijuana while driving his car earlier in the day. What's more is that Guerra claims to have spotted Selena Gomez's car at the Four Seasons, where Bieber was staying. Guerra's friend explained that Guerra was "overzealous" because, in TMZ's words, "he believed he was on the cusp of an enormous scoop." The friend partially blames Bieber for Guerra being in the situation that led to his death, due to how recklessly Bieber regularly drives.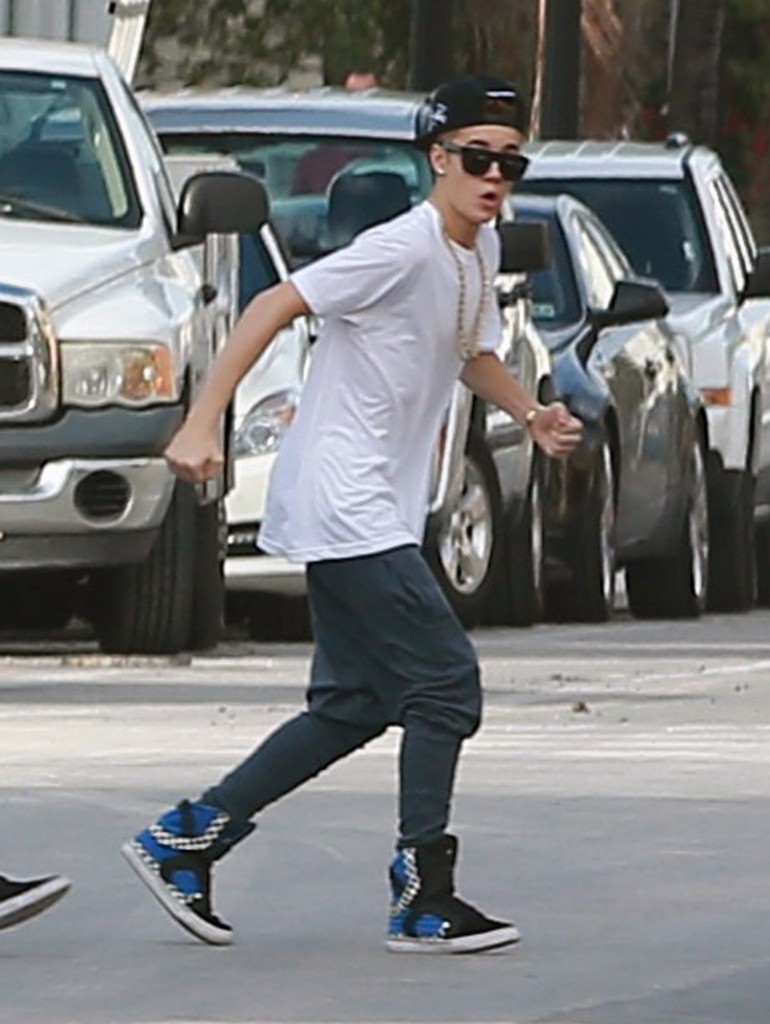 *The person driving Bieber's Ferrari at the time Guerra was tailing it was Bieber's buddy, a 19 year-old rapper named Lil Twist. Apparently Lil Twist had just partied in Mexico with Bieber for New Year's (because the two underage stars could legally drink there) and was hanging out with Bieber at the Four Seasons in LA. Bieber lent Lil Twist the keys to his Ferrari, and Guerra took off in pursuit, incorrectly assuming that Bieber was driving. There's no word as to who the passenger in the car was, as we've heard there was more than one person in the car.
*In response to allegations that he was spotted smoking up, a source told TMZ that Bieber hated Guerra (I'm paraphrasing) and that Guerra "made Justin's life hell … following and chasing him at every opportunity." Bieber's people also claim to have a solid alibi for their client that would exclude the possibility that he was getting high in his car. TMZ writes that their "sources say multiple witnesses will say the only time Justin left the Four Seasons on New Year's Day was to go to Roscoe's Chicken and Waffles in Hollywood for lunch, and there was never a pipe in sight."
*Sources also tell TMZ that there's no way Guerra could have spotted Selena Gomez's car at the Four Seasons because the on-off lovebirds "had a blow-out argument on December 30 and broke up… They haven't seen each other since and she was never at the Four Seasons on New Year's Day." TMZ's source goes on to say that Bieber had "'very little respect' for Chris Guerra but was trying not to say anything out of respect for the family, but Chris made it 'very difficult by telling this guy (his friend) lies about Justin.'"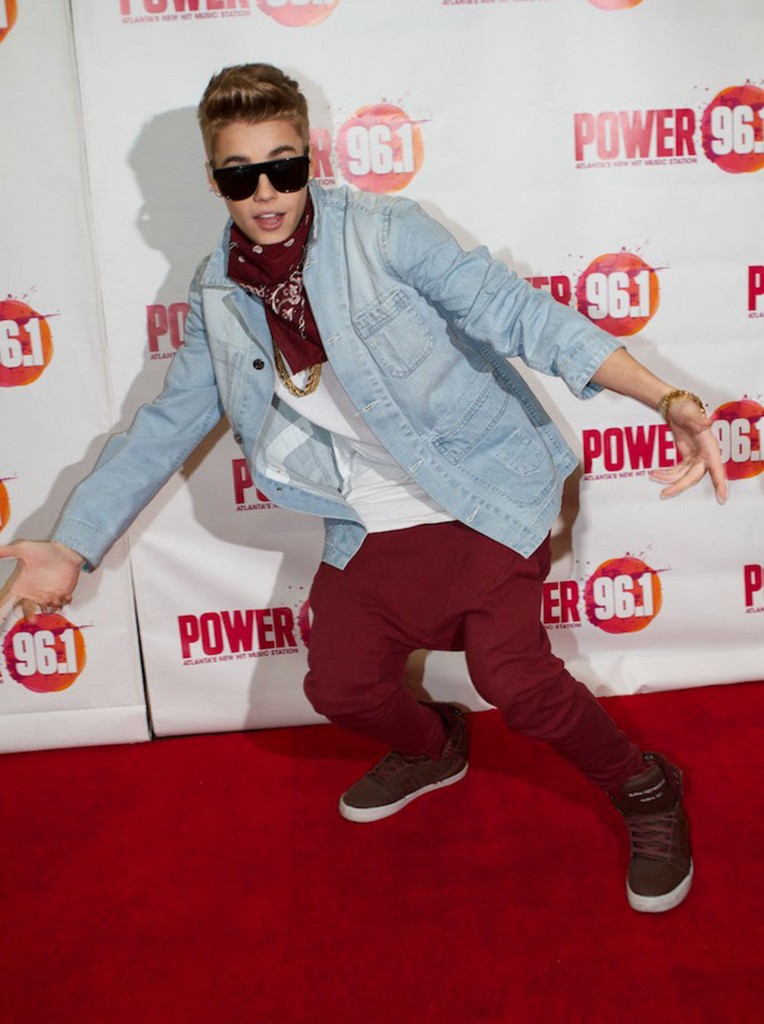 I have a lot of questions about this story that will probably never be answered. I want to know if Guerra was positive he saw Bieber smoking up and driving, or if it was possibly Lil Twist. If it was Bieber getting high, and Bieber realized he was seen smoking, did he possibly send Lil Twist (I can't with that name) out in his Ferrari to deliberately throw Guerra off his trail? Why is Bieber so adamant that Selena Gomez wasn't with him on that day, and what difference does it make?
Also, I'm wondering if the same guy that Justin Bieber stopped traffic for this November in order to tell him off. You can see a video of that here. Justin just sits there in his Ferrari while drivers behind him beep at him to move it. He tells the person filming that he's "just not fun" and asks him "What do your parents think about what you do?"
There was another incident, in July, in which Bieber was cited for going over 100 mph on the freeway and a paparazzo faced charges for pursuing him. That was a different photographer, a guy named Paul Reef. The judge threw out the case, and ruled that the California anti-paparazzi law, passed in January, 2011, was unconstitutional.
Oh and in May Bieber was a suspect in a case of possible battery against a photographer. It looks like a different guy was involved there, too, but I can't tell for sure. That case was also thrown out.
So does this mean that the anti-paparazzi law needs to withstand more legal battles before it can be enforced? This sad incident just brings more attention to the fact that something needs to be done. I also wish that Bieber's people would move him somewhere remote. That would solve so much.
Update: I wanted to clarify that I wasn't blaming Justin at all in this story. What happened is that I got really focused on the details while I was covering this, and I realized that there were more details that I wanted to know about what happened, that were unanswered. Of course Bieber is in no way to blame for a photographer stepping out in traffic when he was warned against it specifically by police. I do want to know what happened to precede this chain of events, and how everything went down, but that in no way makes Bieber culpable for this guy's death.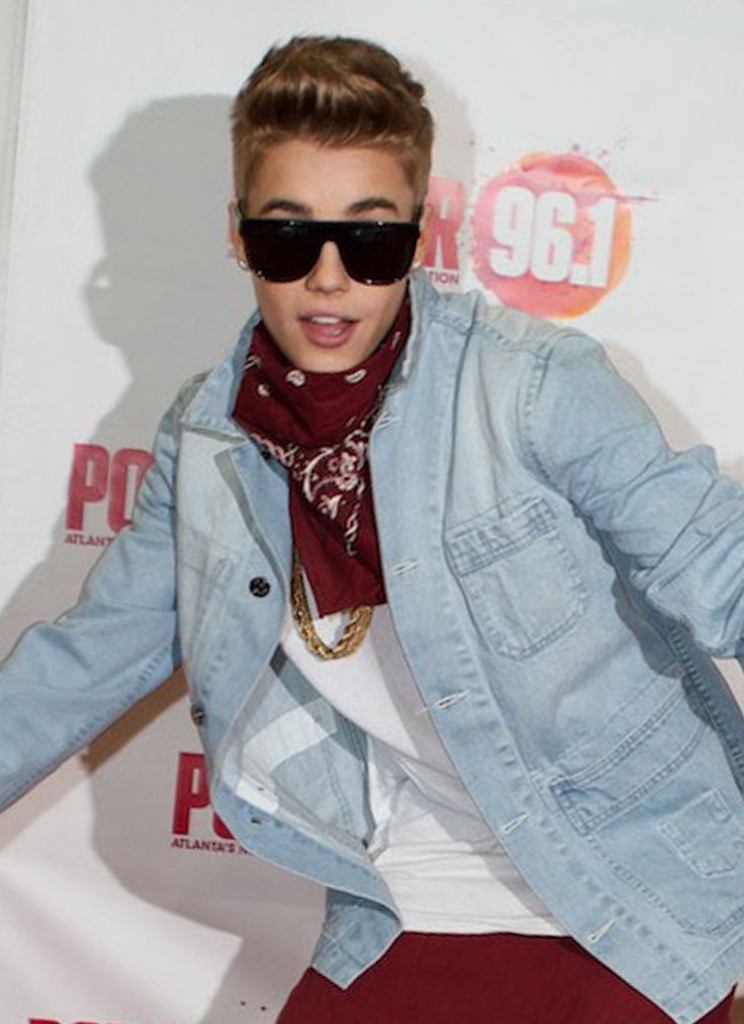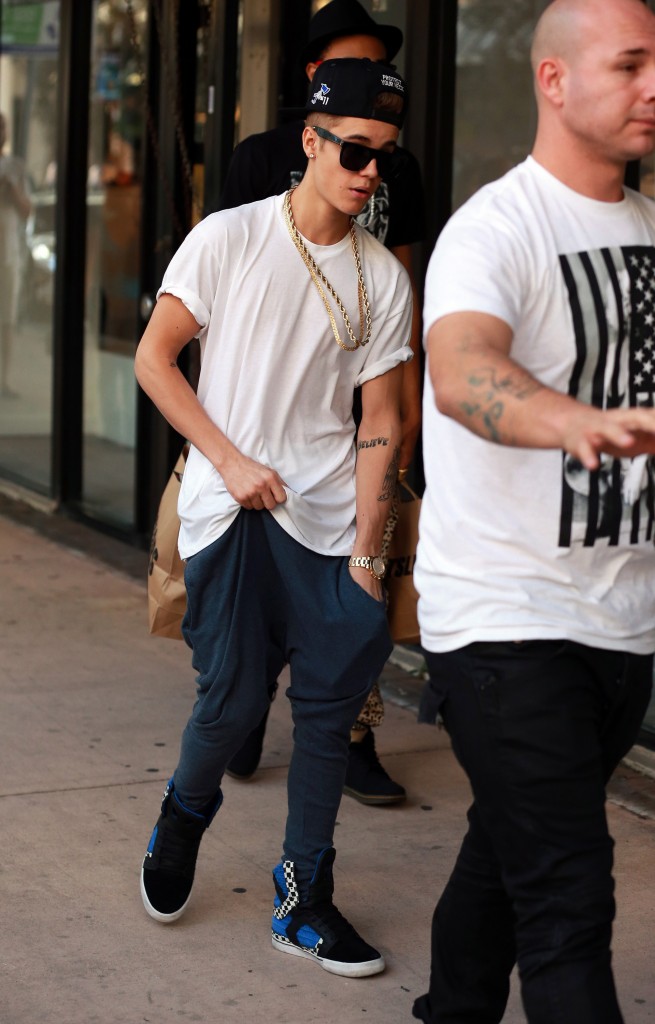 Bieber is shown on 12-10-12 and 12-12-12. Credit: FameFlynet