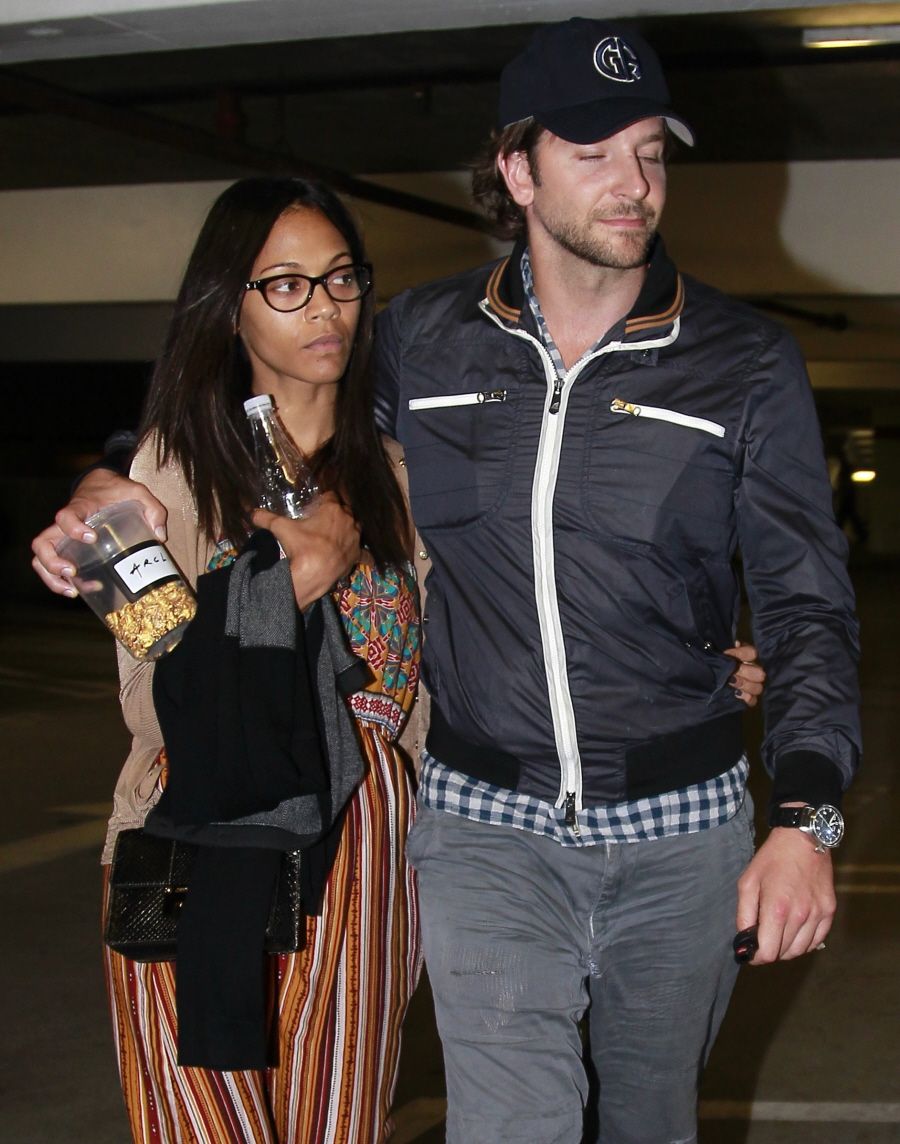 Well, this is a somewhat surprising development. Just last week, the tabloids were on the "This Beard Will Last 4 Eva" train, claiming that Bradley Cooper and Zoe Saldana had gotten secretly engaged. Now Page Six says that far from a secret engagement, they've actually secretly broken up. Zoe and Bradley have always been a somewhat strange couple (to me), and I always believed that Zoe dumped her fiancé to get with Bradley, and that they might have had a thing while she was still engaged. They've also done this get-together-then-breakup-then-get-back-together thing a few other times. So is this finally the end?
"Avatar" star Zoe Saldana and "Sexiest Man Alive" Bradley Cooper have broken up again, Page Six has exclusively learned. We're told that the Queens-raised beauty and "The Hangover" star Cooper split up before the holidays, which they had planned to spend together.

Saldana, 34, and Cooper, 37, originally dated for three months after filming "The Words" together and split in March last year, but they reconciled in September.

A source told us, "Zoe had planned to spend the holidays with Bradley and his family in Europe. They all were going to Paris, but things didn't work out between them. Zoe spent New Year's Eve with friends in Miami."

Things are believed to have fizzled out between the pair while Cooper has been busy promoting his movie "Silver Linings Playbook," which co-stars Jennifer Lawrence and is getting serious awards buzz. Handsome Cooper, who was voted People's "Sexiest Man Alive" last year before the honor was bestowed on Channing Tatum, is currently believed to be in Prague shooting a commercial.

Meanwhile Saldana, who has been shooting "Star Trek" and "Blood Ties" with Mila Kunis, celebrated the countdown to 2013 in South Beach. She enjoyed a private dinner with family and friends at Catch Miami, before counting down the new year poolside at the James Royal Palm on Collins Avenue. Saldana was later seen dancing with friends to music from female DJ duo Nervo.

A witness added, "If Zoe was upset over the split with Bradley, she didn't show it."

Saldana, who split from fiancé and love of 10 years Keith Britton in November 2011, was joined by supermodel Karolina Kurkova, the Miami Heat's Chris Bosh and Dwyane Wade, along with their partners Adrienne Bosh and Gabrielle Union. Reps for both Cooper and Saldana didn't get back to us last night.
This seems to be Bradley's M.O. – his breakup with Renee Zellweger felt like this too, like it came out of nowhere, and she was making plans for the future while he made a quick exit. Could it be that the "gay rumors" about Bradley are BS and that in real life, he's just kind of douche about women? Hunh. Also weird: Bradley is probably going to get an Oscar nomination this year for Silver Linings Playbook, and now he's not going to have an official girlfriend for his Oscar campaign! Call this The Anti-Clooney Move.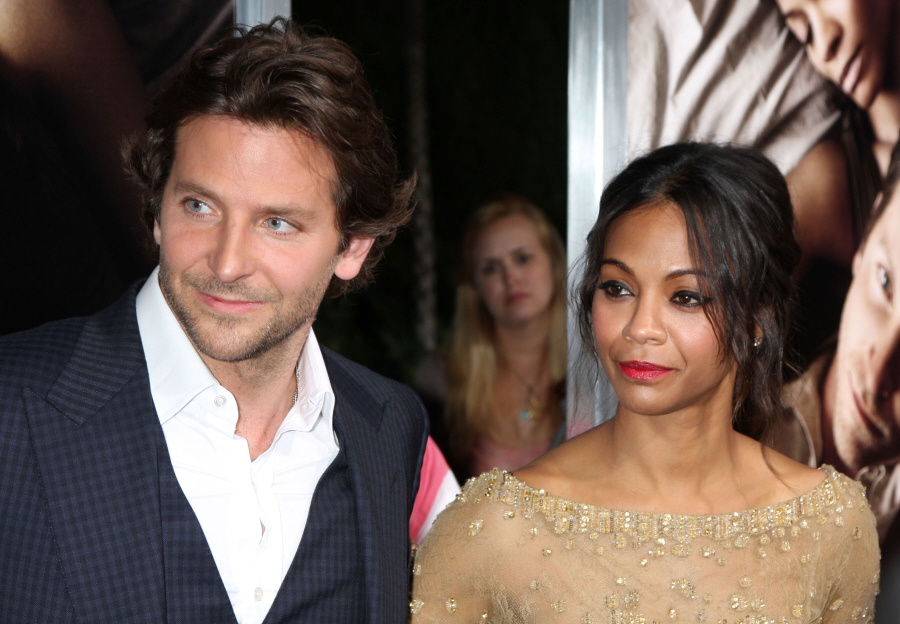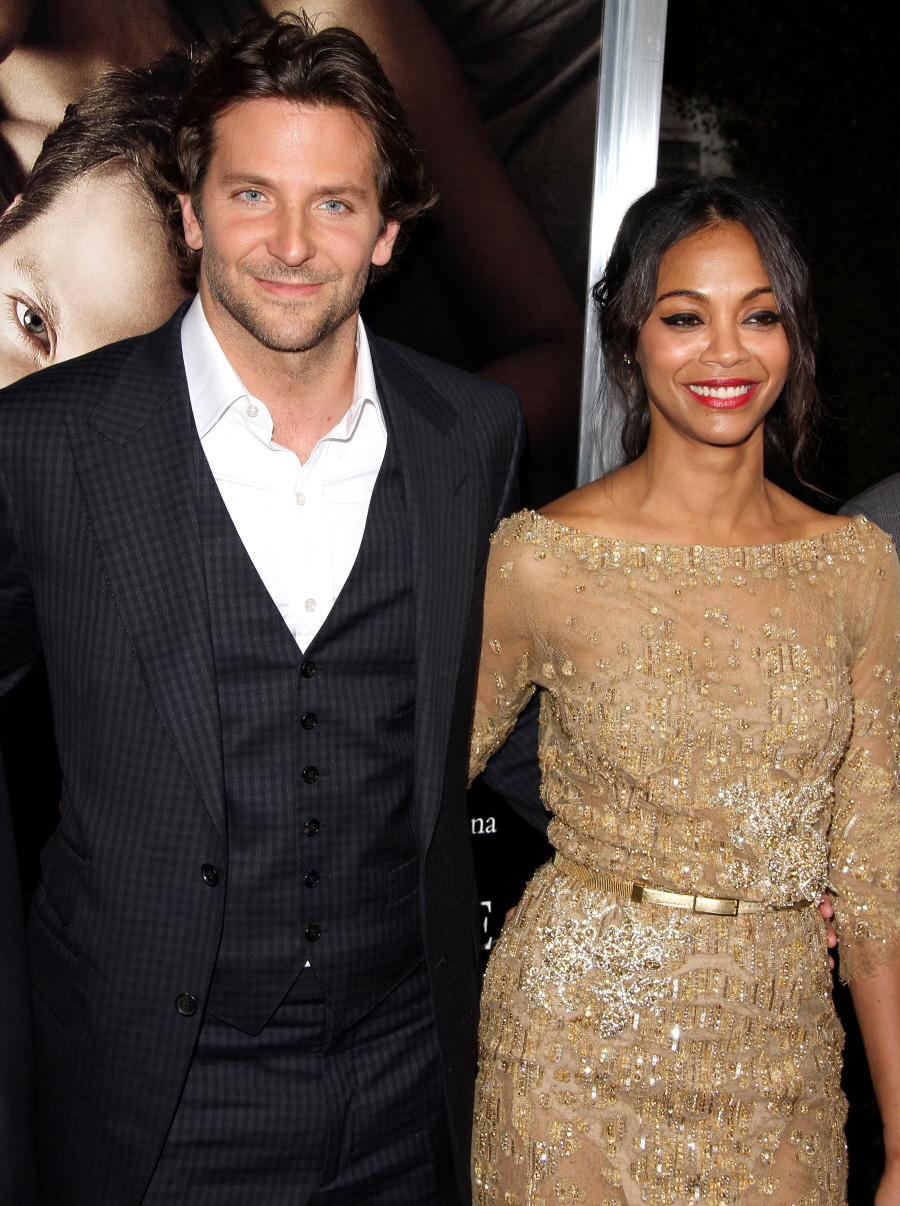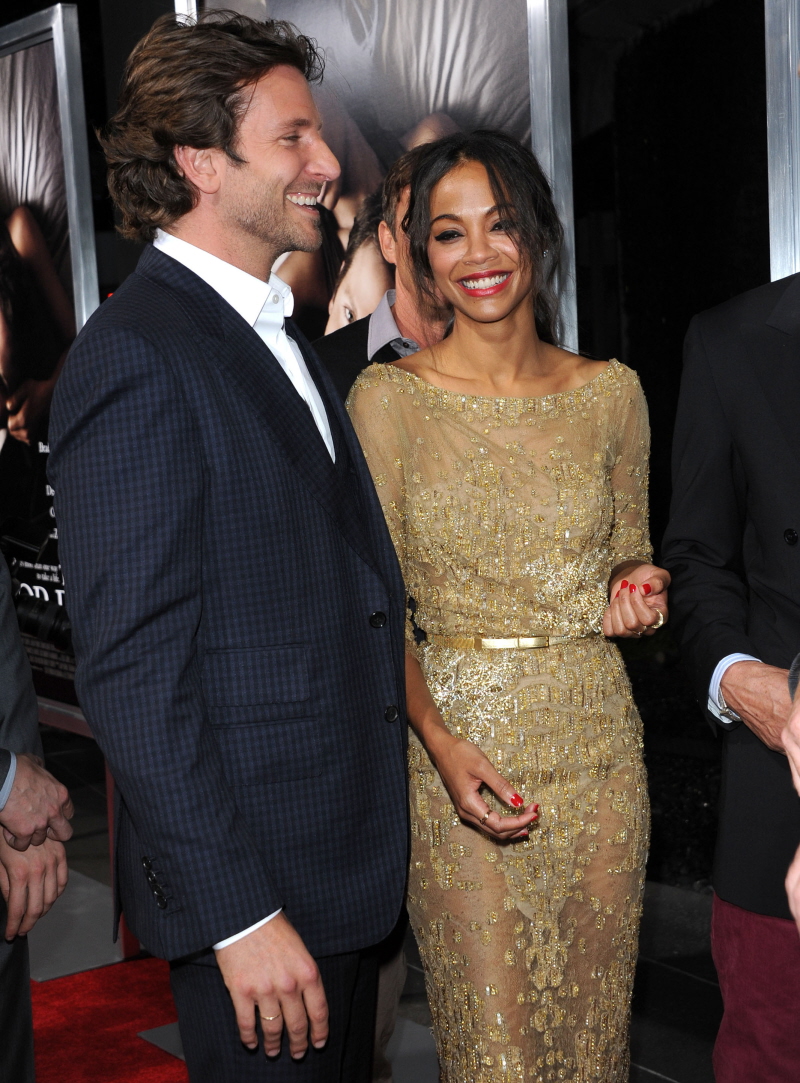 Photos courtesy of Fame/Flynet and WENN.