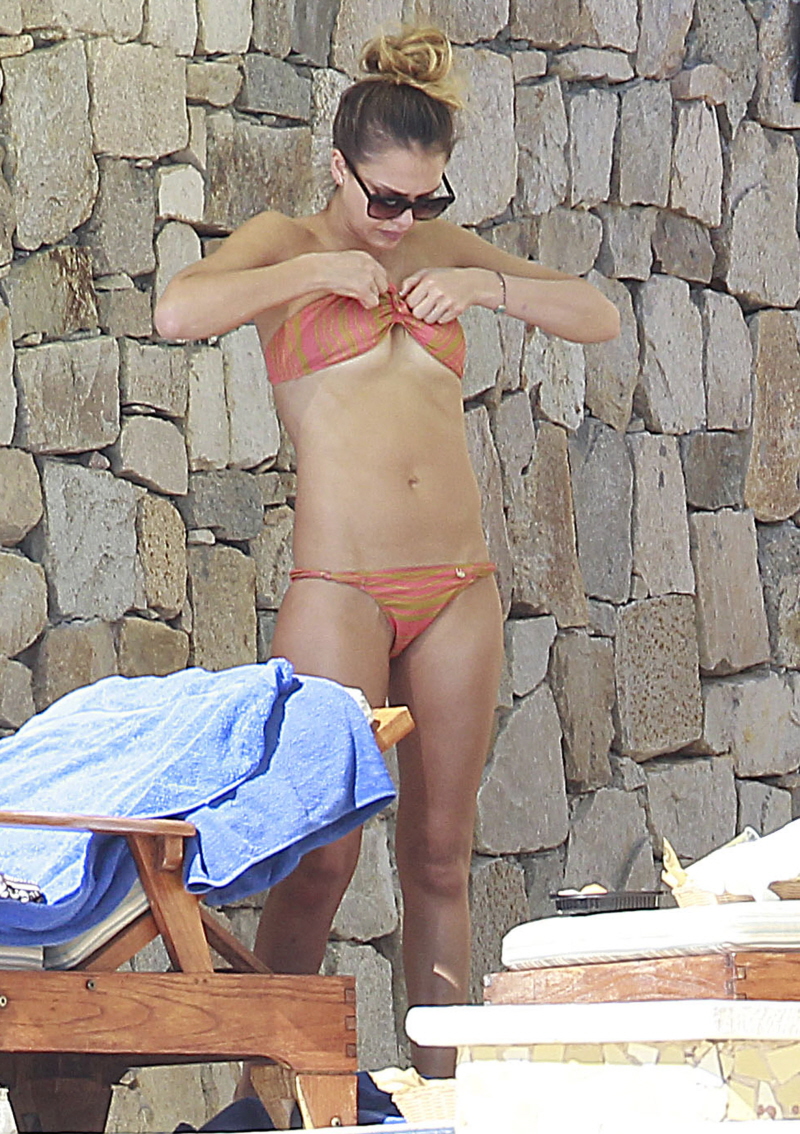 Here are some new photos of Jessica Alba in Cabo yesterday. She has single-handedly destroyed my theory that all of the childfree celebrities went to Cabo and all of the child-full celebrities went to St. Barts. Alba is on vacay with her husband Cash and her two daughters, obviously. I feel like it's been a while since we've had Alba bikini photos, but maybe that's because I barely pay attention to her, bikini or no bikini.
I should mention – the tabloids claimed one month ago that Alba was pregnant for the first time. Alba came out immediately and denied it, and from the looks of things… yeah, she's not knocked up again. Maybe she and Cash will try for a third, I don't know. But she's not knocked up right now, or so my ex-ray Preggo-Vision assumes.
Really I just wanted to talk about these pics because I'm kind of in awe of Jessica's body. She may be dumb (true story) and a bad actress (for real), but she's always been a pretty girl with a bangin' body. She works hard on it too, even after two babies (which she gave birth to naturally, I believe). If you look at these pics, you realize that Alba knew the paparazzi were shooting her in her bikini, so she gave them some nice butt shots. And what an aspirational ass, right? Sigh…
Last thing: I get that girls don't want bikini strap tan lines, but I hate bandeau bikini tops as much as I hate bangs, which is to say… A LOT. Look at how Alba is super-uncomfortable in this bandeau top – she can't stop adjusting herself! If you're bigger than an A-cup, you need more support than a bandeau top offers.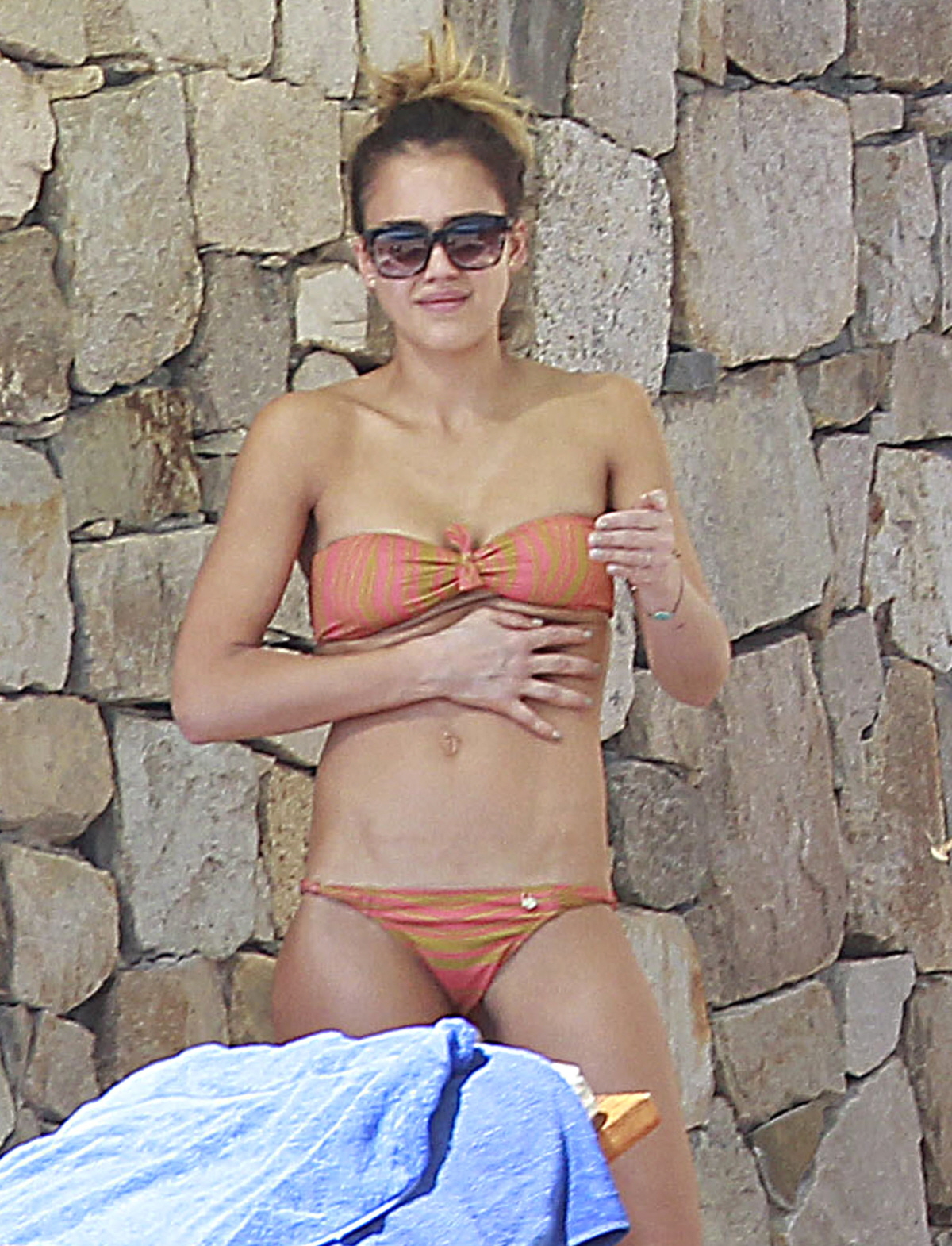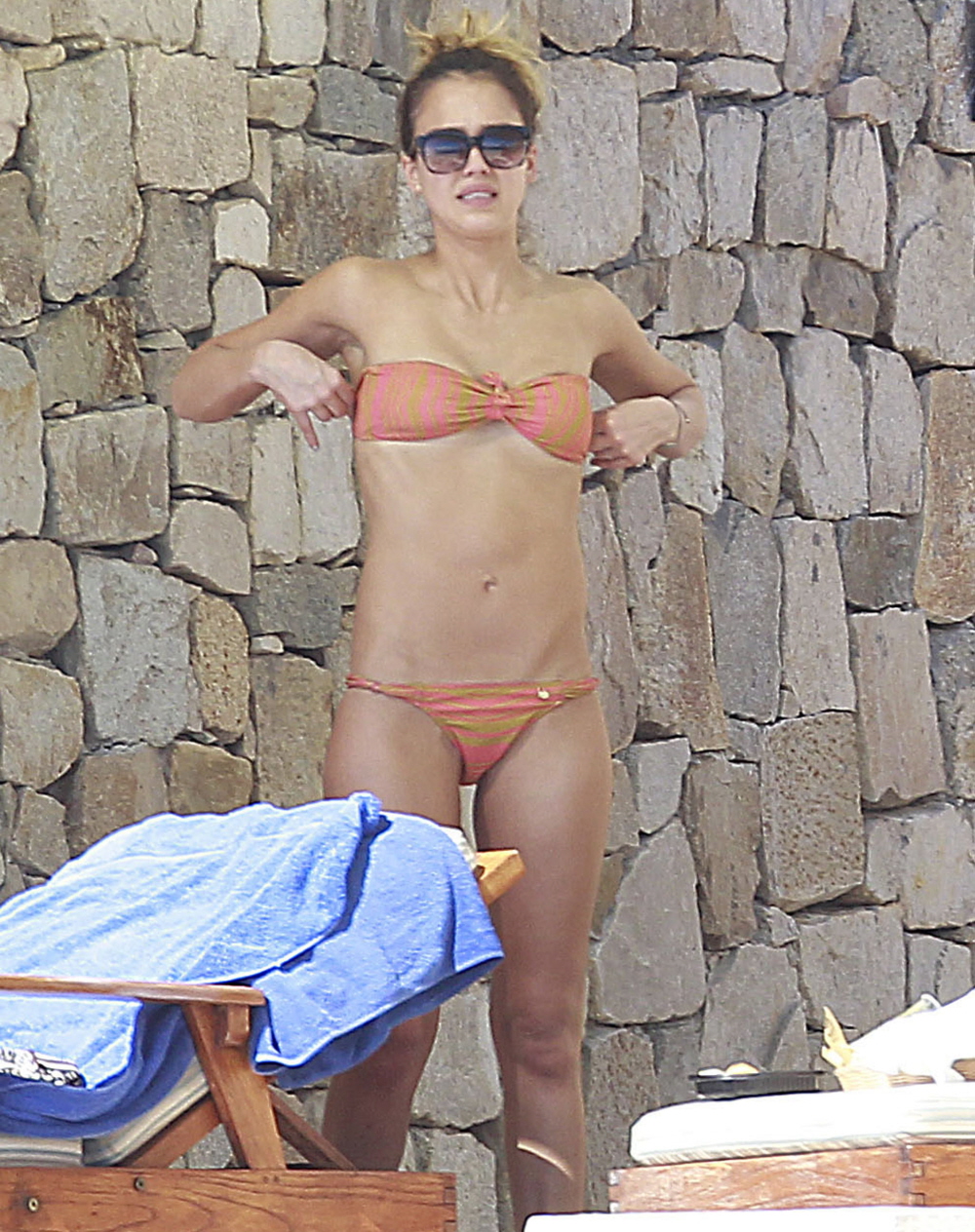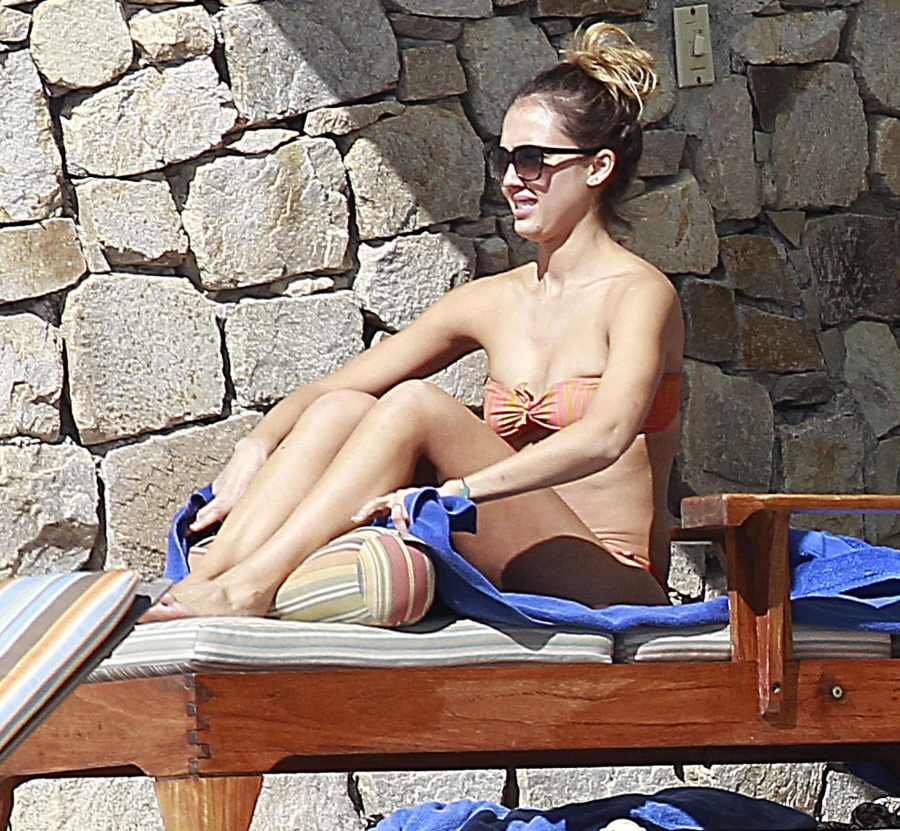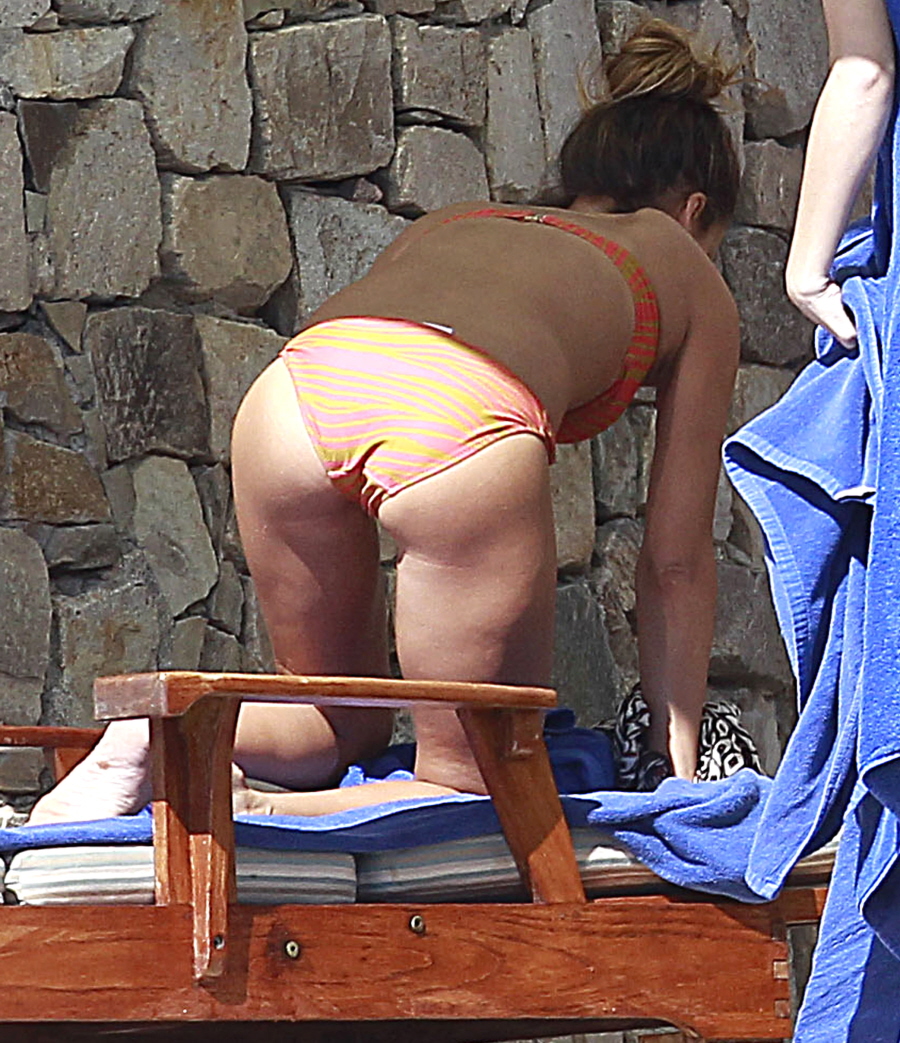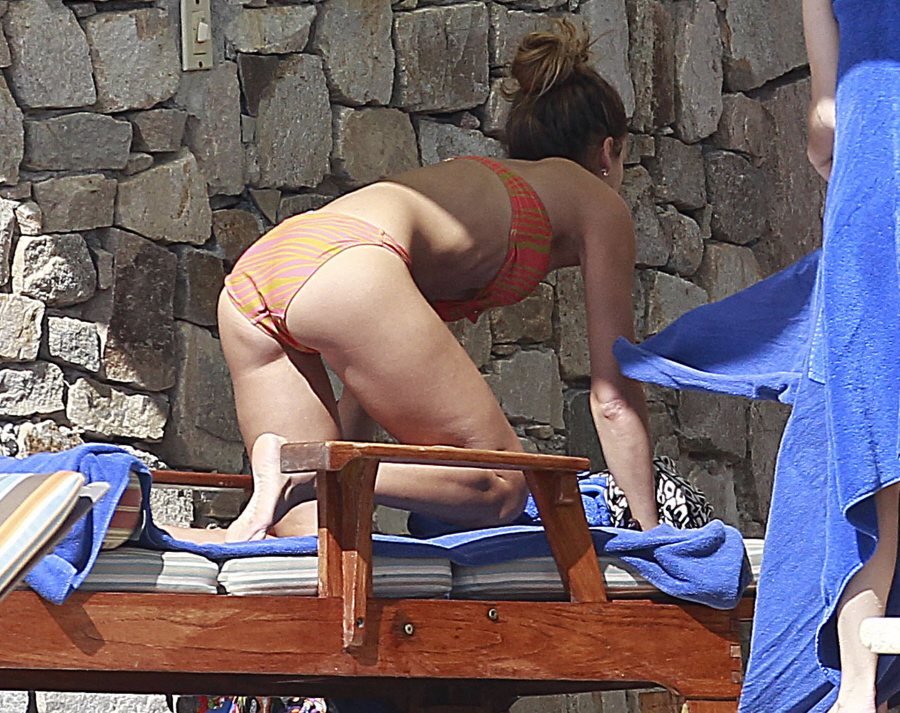 Photos courtesy of Fame/Flynet.