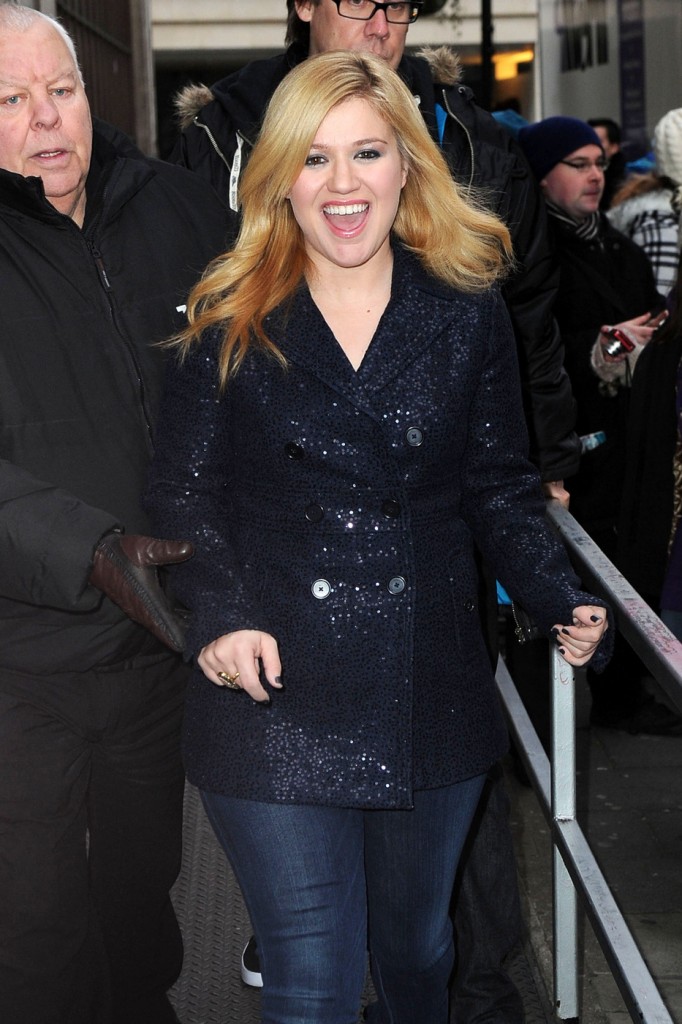 I've admired Kelly Clarkson's approach to the press for some time. I mean I'm not a huge fan of her music other than enjoying it when it's playing at the gym, but I like her. Kelly has faced criticism over gaining weight, and she never played the victim when the press covered it, nor did she crow about how content she was, like some other celebrities who will remain unnamed. When Kelly lost weight earlier this year, she was equally nonchalant about it and she didn't get preachy or anything. She just remained very matter-of-fact and low key about the whole thing. So I shouldn't be surprised that this is the same way she deals with longstanding rumors that's she's gay. In a new interview with Cosmopolitan, Kelly reveals that she's not insulted when women hit on her and finds it flattering, but that she's straight. I really like how she handles the question.
On people assuming she's gay
"People think, 'Oh, she's been single for too long.' That's kind of an insult to the gay community. Being single doesn't mean you're gay. But I'm never insulted by it, obviously."

On getting hit on
"I mean, I get hit on by the hottest girls ever. Oh, my god, if I were a lesbian, I would be so in luck. But it's not just my thing. I've always battled for the boys' team."

"But usually the guys who hit on me are tools. It's the ones that don't hit on you that make you like 'Why didn't you ask me out?' It's like American Idol auditions: The guys who are the most confident are the horrible ones, and the ones who are good have no confidence at all."

On her weight loss
"I lost 18 pounds. And I think that happens when you fall in love or date someone. If I'm going to be messing around, I gotta look good."

"There's not a fad diet. I was working with a trainer. You'd be amazed the amount of weight you can drop by halving your portions. I know it sounds crazy, but do it for two weeks and watch what happens.' I just cut back my portions, I stopped eating late at night, and I work out a little more than I used to, and I literally dropped 18 pounds in a month. I think it happens when you get really busy. But when I'm on my off-time – girl, those 18 might come back."

On extreme diets and exercise
"I'm not willing to do that. I'm willing to work a little bit because I want to be a healthy individual – which I always have been. I've put on weight, but that's just what I'm happy with at that moment."

"Brandon and I both have bikes on the back of the bus, and we both love the outdoors. Once your lifestyle becomes more active, obviously you drop weight."
[From Cosmopolitan via Radar Online]
Last month Kelly got engaged to her boyfriend of about a year, Brandon Blackstock, and Radar reminds us that she was single for almost six years before she hooked up with Brandon! That's a long time to wait for the right guy, but it's obviously paid off for her. I love how she lost weight so sensibly and how she's swearing off fad diets. She didn't get some massive contract to lose weight, either, and she could have easily scored one. She's a class act.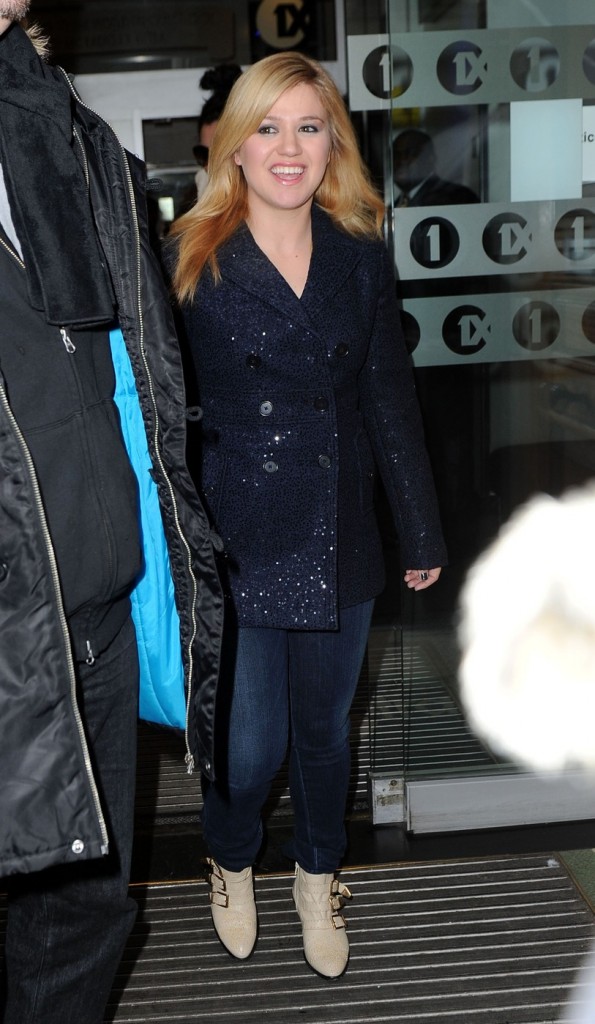 Kelly is shown on London on 12-6-12. Credit: Optic Photos, PacificCoastNews.com