Kelly Clarkson is engaged to her boyfriend of about a year, Brandon Blackstock! I've looked all around, but we don't have access to any photos of her fiancé, but you can see one here. He's nice looking. He looks "normal" – as in, he looks like an attractive non-celebrity dude. This is the same guy who she "lost weight for" – as soon as they got together, she went on a diet and she started talking to the tabloids about her weight loss. The past few months, I kept seeing interviews or quotes from Kelly where it seemed like she was actually pressuring Brandon to propose… so I guess it worked!
In late November, Kelly Clarkson told Ellen DeGeneres she planned to marry Brandon Blackstock, and now her dream is coming true!

Clarkson, 30, accepted Blackstock's proposal Dec. 14. "I'm engaged!" she tweeted the following day. "I wanted y'all to know! Happiest night of my life last night! I am so lucky and am with the greatest man ever."

This will be the American Idol winner's first trip down the aisle. Blackstock, who's the son of Clarkson's longtime manager Narvel Blackstock, and the stepson of Reba McEntire, has two children from a previous marriage. The two currently live together in Nashville.

While chatting with DeGeneres last month, the "Catch My Breath" singer joked that her beau would have to "put it a ring at some point."

"Honestly, I've never been the girl to plan a wedding," she added. "We will totally, probably elope."

Us Weekly was first to break news of Clarkson's romance with Blackstock earlier this year.
Well, congrats to Kelly and Brandon. I kind of like her in a general sense. I don't know much about her other than she seems like a really upbeat, positive person, she's from Texas (I think?) and I like her song "Stronger". So, what do you think? Babies for Kelly and Brandon? Will it happen sooner rather than later? I think she's probably a "babies sooner" kind of person, although her career is going pretty well and she probably doesn't want to stop touring and being a pop star while she's still working so steadily. So… we'll see.
Oh, and Kelly showed off her massive canary yellow diamond too. She posted a photo on Who Say, writing: "It's a yellow canary diamond with diamonds around it. Brandon designed it with Johnathon Arndt! They did an amazing job! I can't wait to make Brandon's ring with Johnathon as well!"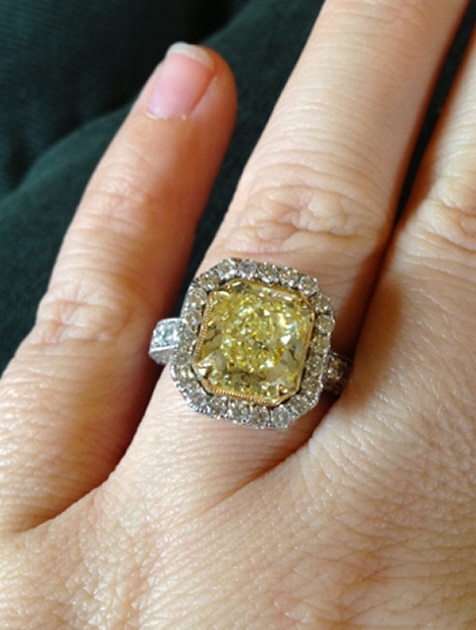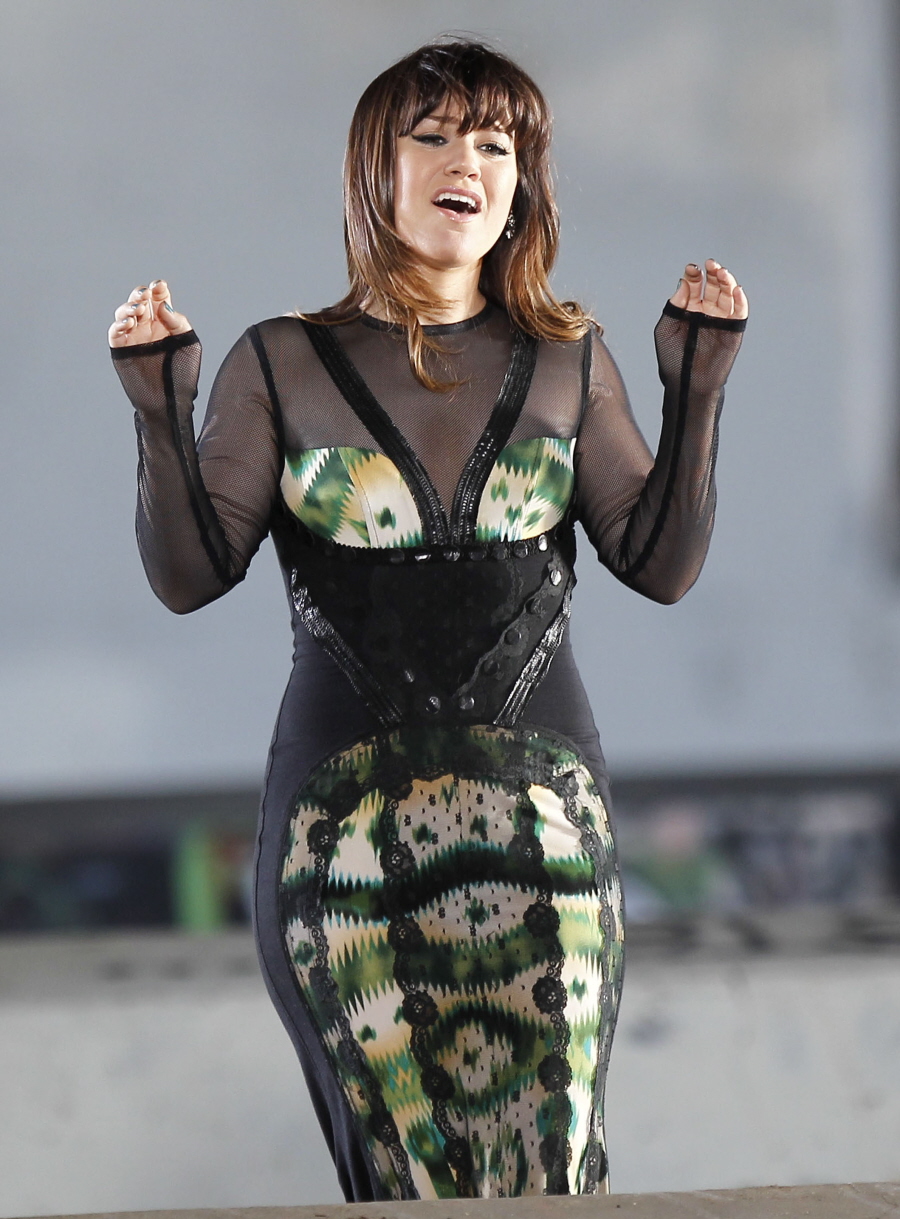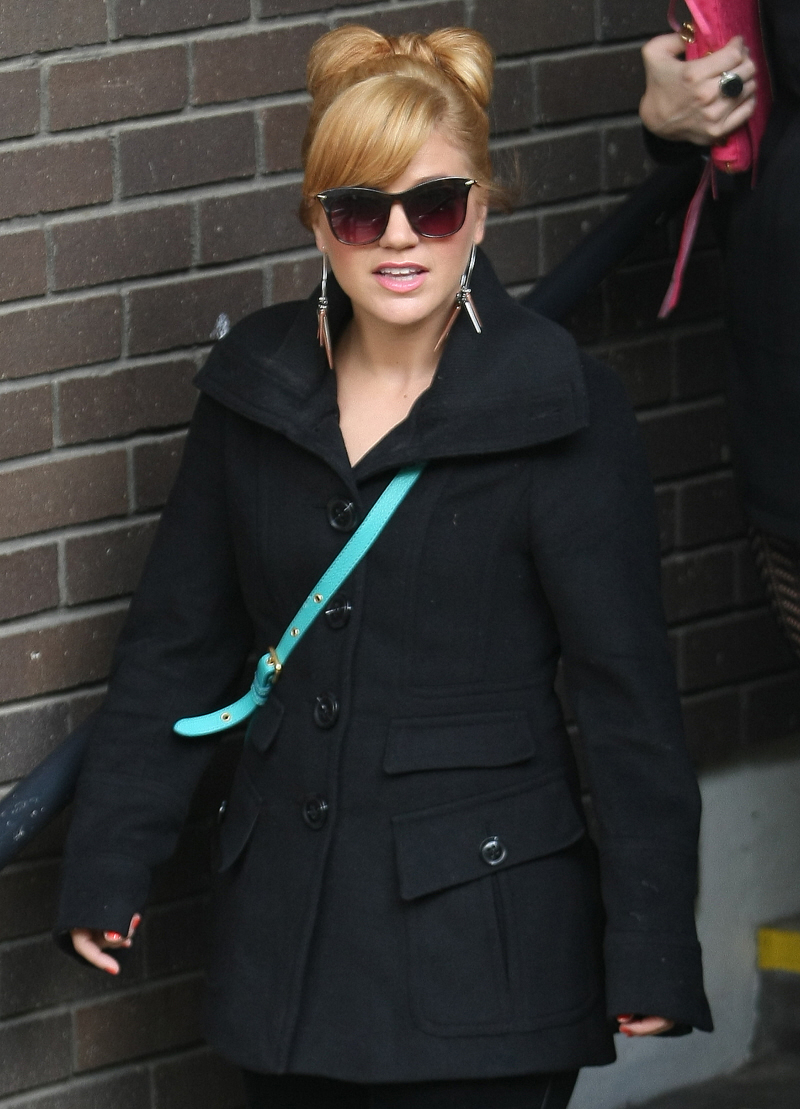 Photos courtesy of Fame/Flynet and WENN.