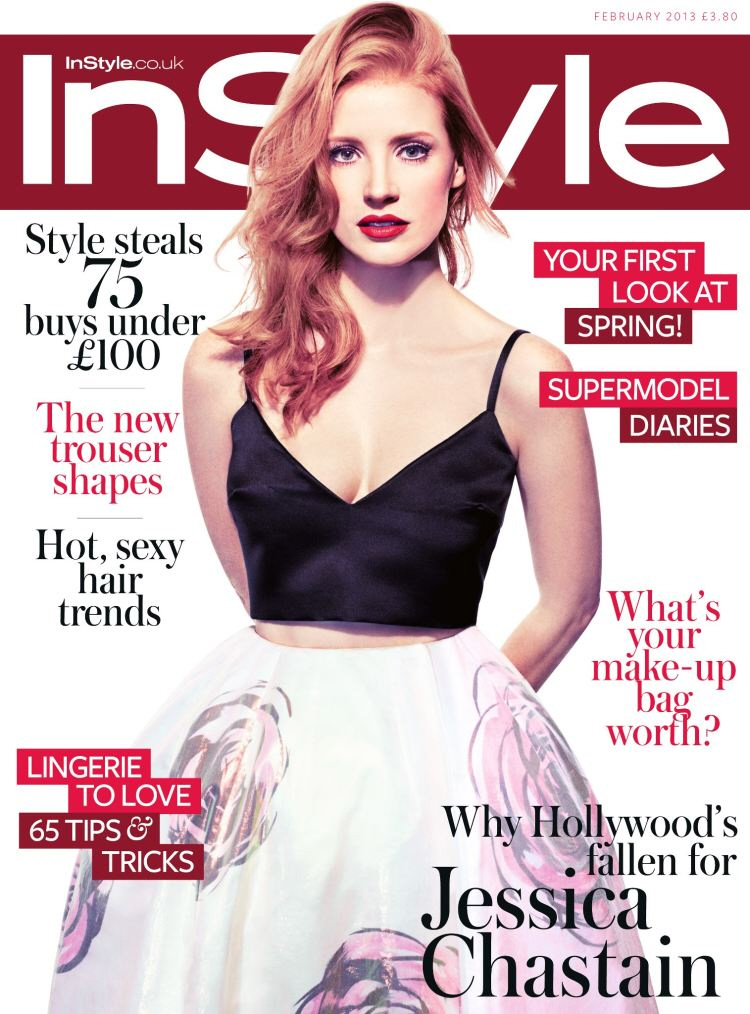 Jessica Chastain finally seems to be getting the hang of this celebrity/gossip thing. It's sad that the Hollywood system doesn't let young actresses JUST be actresses at this point, they also have to have some personal stuff to sell, some drama, some fashion sense, and they have to "give good magazine" (as in, give a good mag interview and be able to pose for high-fashion editorials). Some very talented actresses have managed to play the new game with some grace and still keep an air of mystery – I'm thinking more Mia Wasikowska than Anne Hathaway. Although I think Jessica is an extraordinarily talented actress, for her Oscar campaign last year, she was a major snooze. She was too nervous, I think. She was too compliant to a stylist who made her look kind of awful time and time again. She seemed skittish in interviews.
But that was the old Chastain. The new Chastain is learning how to play the game. Jessica covers the InStyle UK February issue, and the pictorial is… sexy. Vampy, even. True, InStyle isn't super-high-fashion, but it's still an interesting choice for Jessica. Even her interview game is improving too! Check out these interview highlights:
She's not in it for the money: "Fame and money have not been my goals. If they had, then this probably would not have happened, because this all happened from independent films. Not big pay cheques. Even The Help was an independent film. We were all cast before the success of the novel. Thank God, because they would have never ever given me Celia Foote had people known how big it would become."

Hollywood is anti-ginger? "There were a couple of times when I thought, 'Maybe I should dye my hair blonde?' I'm in LA and I'm thinking, 'Why can't I get an audition for a film?' Being a redhead and not having very conventionally modern looks, it was confusing for people and they didn't know exactly where to put me."

Never date an actor: "No actors… I have dated an actor before, at Juilliard, but since then, I've only been on a couple of dates with one and I was so freaked out someone was going to take a picture of us, because they were famous. I realized I wanted just to be able to hang out with someone…And I didn't want to talk about the business, first of all. I love movies. But I love talking about them like when I was 15 years old. I'm a film fan, but I don't want to talk about auditions or what movie I'm gonna do. I find that so boring."

She's dating somebody, but she won't name names: The 35-year-old star refused to divulge who her current beau is, only hinting that "some people in the fashion world" might know him.

The Fame Game: "You have to welcome that… There are some actors, who are very, very famous, who know what they're doing. They court it. Like Elizabeth Taylor. Richard Burton. It's something that you woo."

Getting an assistant: "I was like, 'I don't need an assistant'", and admits it took her eight months "of being really bad at responding to emails and feeling like a failure" before she took on extra help.
[From Us Weekly & InStyle UK]
Damn, now I want to know who she's dating in the fashion industry. It's like a riddle! Hm… she doesn't say he's IN the fashion industry, just that "some people in the fashion world" would know him. So, it's not a major name that everyone would know, like Marc Jacobs (who is gay, also, too) or Tom Ford (gay) or Calvin Klein (…pansexual?) or John Galliano (???). Someone only some people would know… like, a stylist? God, I hope she isn't dating a straight dude stylist, although that would explain a lot about her red carpet style (yikes!). Maybe a male model? Does Jessica seem like the kind of girl who would date a model? Only if it were DAVID GANDY! Now I want that to happen.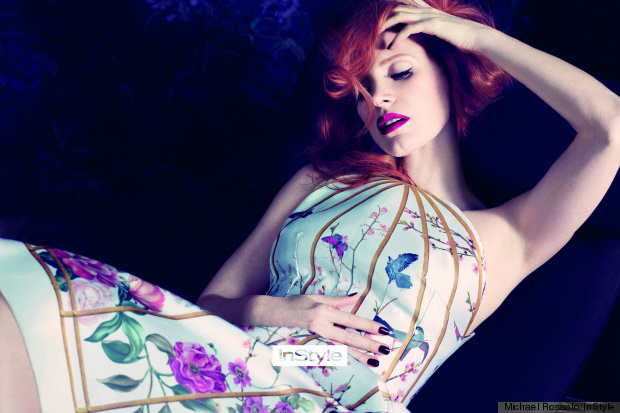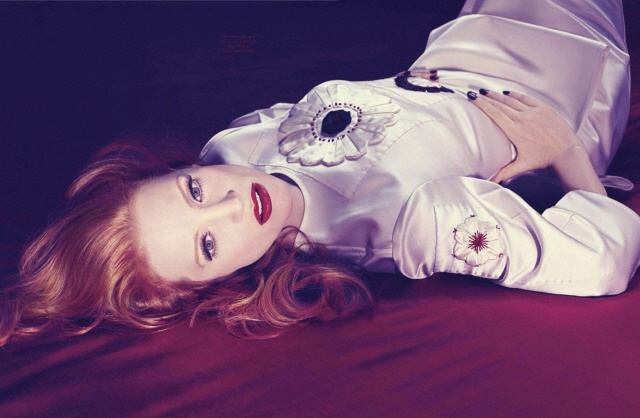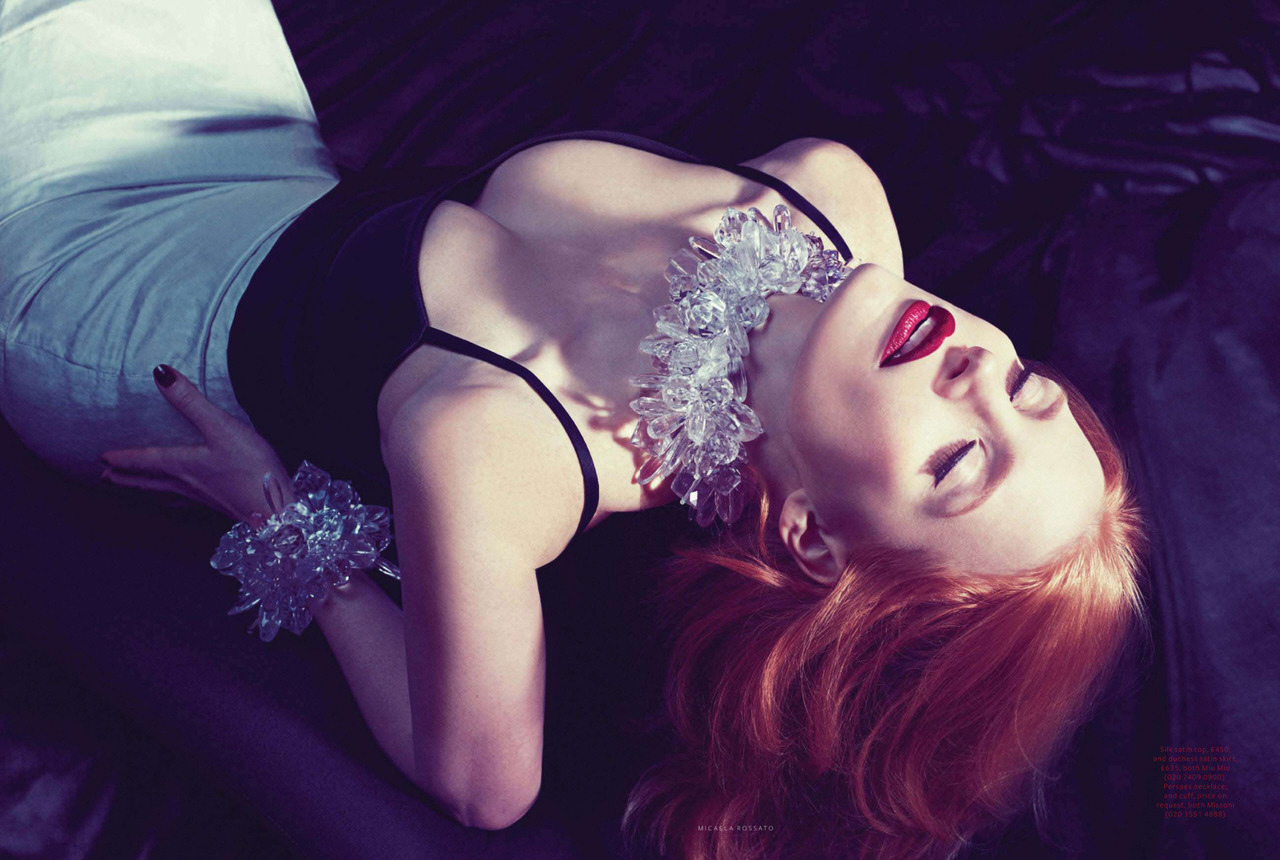 Photos courtesy of InStyle UK.