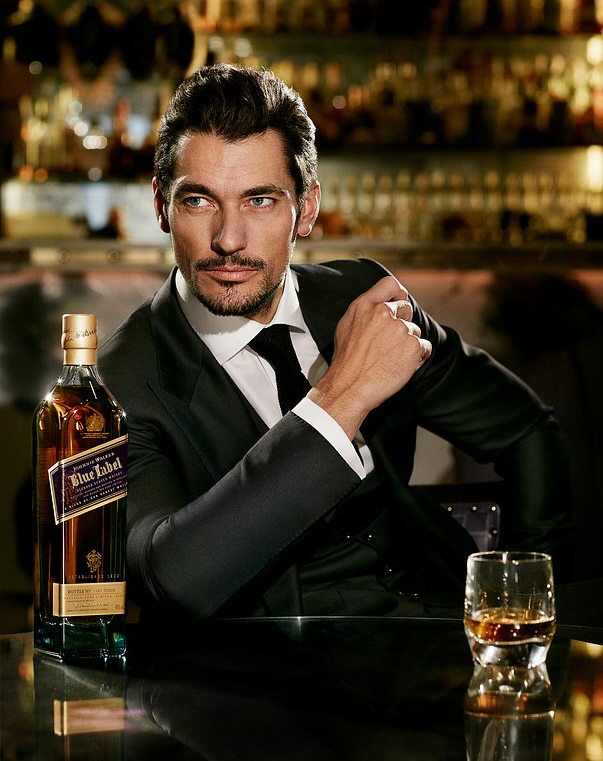 By now, you know I'll use any excuse to discuss David Gandy. He is one of my Forever Dongs. He's probably the top male model in the world, and haters always say "he looks so old for his age!" That's the point, at least for me. He's 32 years old and he looks 40. I don't want to fantasize about some 18-year-old baby. Anyway, David got a new gig! He's the newest face of Johnnie Walker Blue, and there's a big print campaign AND a commercial. PRAISE IT.
He's famous for his killer abs and for posing in his pants but model David Gandy has covered up for his latest campaign. Looking suave in a chic black suit, the photos, taken to promote Scottish whisky brand Johnnie Walker Blue Label, show Gandy looking more James Bond than Bondi Beach. The shoot, which took place in the suitably stylish Artesian Bar at the Langham, London, was part of Gandy's new role as 'Brand Ambassador' for the whisky maker.

The latest in a string of campaigns for Gandy, the model has had a successful 2012 and was recently named one of London's 1,000 most influential people by the Evening Standard. Along with the D&G ads that made his name, Gandy has also appeared on billboards for Marks and Spencer, Lucky Brand Jeans and Banana Republic.

Speaking of his new role, Gandy said: 'It's a great privilege to work with Johnnie Walker Blue Label – it's a modern classic. The blend of its British heritage, international style and craftsmanship demonstrates a sense of progress and achievement that I value in today's luxury brands.'

Smitten Johnnie Walker supremo, Alison Forrestal, described the model as 'the definitive modern gentleman and the ultimate ambassador for Johnnie Walker Blue Label.'

'Some follow rules; Johnnie Walker Blue Label writes them,' she added. 'There is no better way to align our game-changing product than by partnering with a contemporary, game-changing individual, such as David Gandy. We are extremely proud of the partnership and we look forward to working with David to continue our journey of setting definitive, international standards in whisky excellence.'

The campaign launches this month and will continue until January, when it will culminate with an exclusive event during the London Collections: Men, Autumn/Winter 2013, which take place from the 7th until the 9th January.
Mm… David Gandy and Johnnie Walker. I could devise several fantasies involving those two factors. One is the "Stranger at the Hotel Bar" fantasy – every woman has that one, right? You meet someone dashing and hot at a hotel bar, he starts buying you drinks (Johnnie Walker Blue) and before you know it, you're having the best stranger sex of your life in a hotel room. All thanks to Johnnie Walker Blue. THAT should be the commercial. Instead, this is the commercial – it's good, but it needs more Gandy Dong and ripped pantyhose.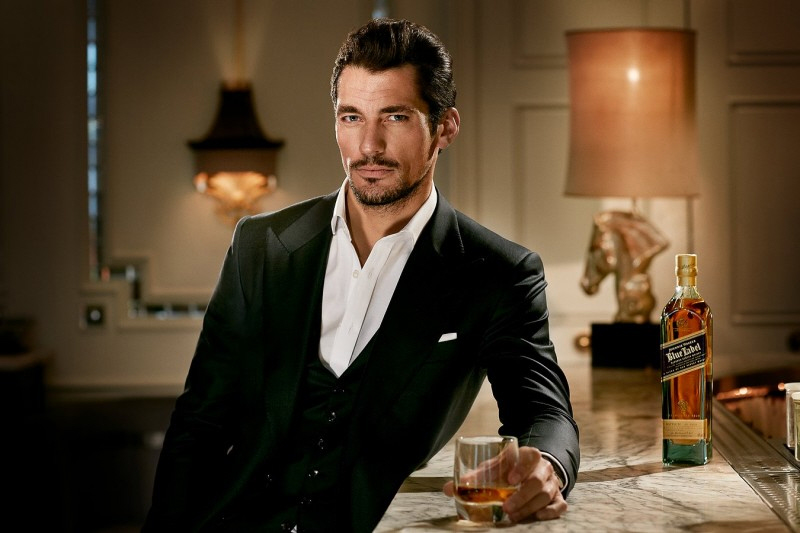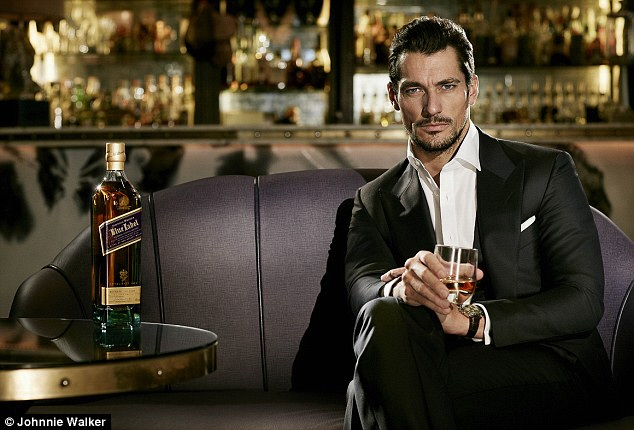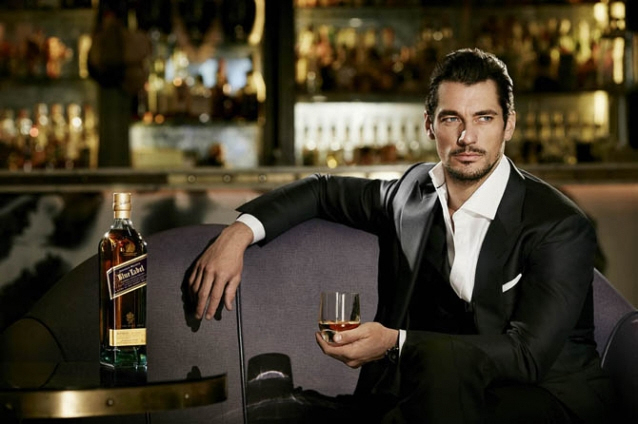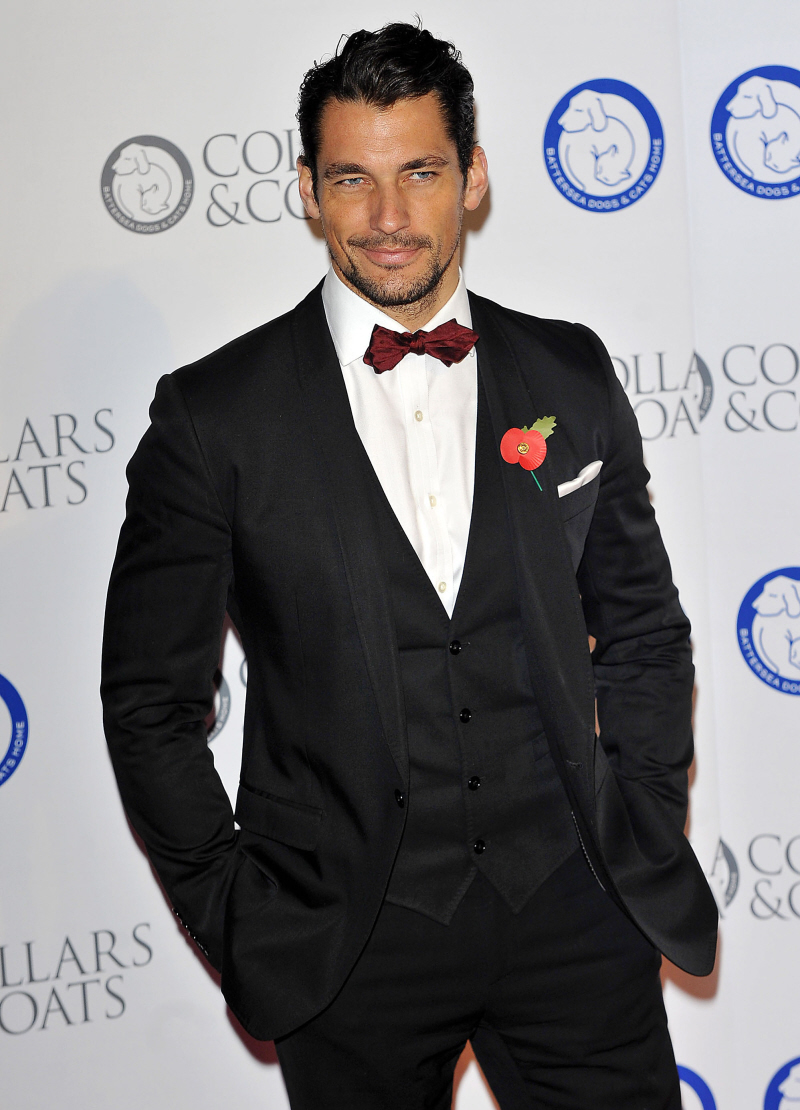 Photos courtesy of Johnnie Walker and WENN.