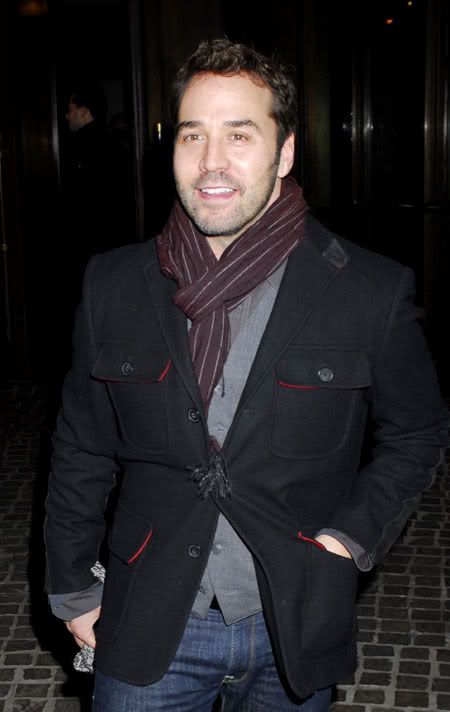 Did you know you can get mercury poisoning from eating too much sushi? Jeremy Piven now does.
Dr. Carlon Colker, a doctor who has been treating the SAG award nominee and Emmy award-winner, tells ET, "Jeremy is disappointed that members of the production staff of 'Speed-the-Plow' and other members of the entertainment community have not rallied behind him during this health crisis."

Colker says, "Jeremy is suffering from extreme mercury toxicity. A major symptom of mercury poisoning is extreme fatigue. In addition, Jeremy began experiencing neuro-muscular dysfunction late last week, which led to extreme difficulty in lifting his arms and legs. Then, this past Sunday, he began feeling dizzy." Now on enforced rest, Jeremy spent three days in the hospital recently. Colker tells ET exclusively that he is no longer in New York.

"Jeremy has been an avid sushi eater for many years, regularly eating sushi twice in one day. He has also taken certain Chinese herbs, and that, in combination with the frequent sushi consumption, could have led to these elevated mercury levels," Colker explains. He goes on to inform ET that a test revealed that Jeremy had the highest level of mercury that he has ever seen, which amounts to six times a healthy amount of mercury, in his system.
ET via In Case You Didn't Know
I guess David Memet, who made the joke about Jeremy leaving to 'pursue a career as a thermometer', is feeling a little red-faced right now.
One question that this doesn't answer is, why aren't his Broadway coworkers convinced he is indeed unwell with mercury poisoning. What is it about his recent behavior that makes them suspect of this doctor's diagnosis?
What are the Chinese herbs that Piven has been taking? You can take them for just about anything, like most holistic medicines if you have a complaint someone has a natural alternative for you to try. I believe that for some people they make a big difference, and for others it seems to do nothing. You have to be careful with any kind of unregulated medication as they can have additional harmful ingredients, as Piven found out the hard way.
Note by Celebitchy: Mercury poisoning is very serious and although Piven can be a douche I think it's unfair for people to doubt his diagnosis or make fun of him. He has a doctor vouching for him who sounds both sincere and incredibly concerned for his health. Mercury can cause madness and extreme illness. The "Mad Hatter" character is based on mercury poisoning suffered by hatters in Victorian Britain, who used mercury in the process of making hats. Many of them got very sick and became mentally ill.
Jeremy Piven is shown on 12/8/08 at a screening of The Wrestler. Credit: WENN