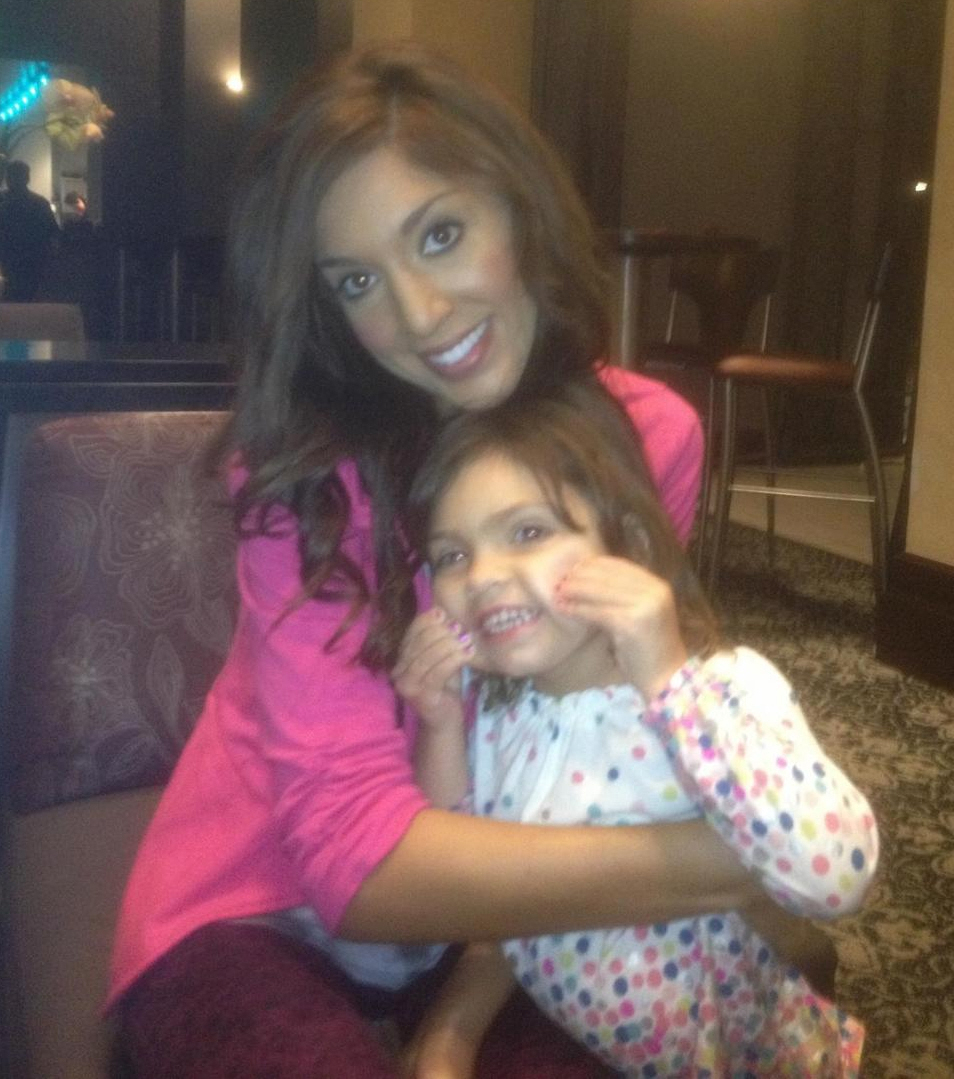 I rarely pay any attention to any of the Teen Moms or the 16 & Pregnant moms, so CB filled me on some background for Teen Mom Farrah Abraham. It seems that there were allegations of neglect against Farrah with regards to her now 3-year-old daughter Sophia, and CB was particularly disturbed when Farrah left Sophia with her (Farrah's) mother, who is another dysfunctional, neglectful person. I also know that Farrah bought herself some big old fake bolt-ons as soon as that Teen Mom money came rolling in (in 2010) and she recently got $16,000 worth of plastic surgery (to her face). So, do you have an idea of what kind of person Farrah is? Because it's about to get even better – and by better, I mean OMG.
These "Teen Mom" stars need to step away from their computers — with another one facing major backlash for something she posted online. This time around it's Farrah Abraham facing the wrath of the Internet after a blog post where she describes trying to wax her 3-year-old daughter's unibrow. Seriously.

"So here I am faced with a standout historical moment in motherhood when I can confirm to myself that my little, adorable,most cuddle-able cutie, baby girl has a Unibrow," she writes of daughter Sophia on her Sulia blog.

"I felt bad for her so I told sophia of the little issue on her brow, and I showed her how I waxed mine off, so I tryed [sic] to wax her," Farrah continues.

But it didn't go as planned.

"the second a dab hit the Uni, she touch it with the towel she had in her hand. UHHH so now, wax was in the towel, and I yanked it back ASAP, but fuzz was not stuck to the wax stuck to her Uni," Abrams writes. "OMG moment, So now sophia was freaking out, so I had to act like it was a cool science project to get the wax off."

It gets worse.

With waxing clearly not an option, Farrah then found an alternative way to remove the "fuzz": Tweeze it off while her daughter was sleeping.

"I got my tweezers and Pluck-pluck-pluck," says Abrahms. "The next morning I showed her and told her how well she did and she didn't even know, She was more intrigued now to be ok with upkeeping her non-unibrow. I could tell she was proud."

And Farrah's proud too — finishing her tale by saying "Ah I feel like a good mom:)"

But her fans don't feel the same way, commenting like crazy on her post.

"Is this a joke? You attempted to wax your THREE YEAR OLD'S unibrow?! And then proceeded to tweeze it? Wow. Now that is parenting at its finest," wrote one.

"You are teaching a three year old that there is something wrong with her. You should be raising up your child's self esteem not beating it down, she will have enough people in her life do that," posted another.
I'm half-Indian, which means… lots of hair. If I left my eyebrows unplucked for a few weeks, I would not have a full-on unibrow, but my eyebrows would be TRYING to meet in the middle. Even as a young girl, I was self-conscious about my brows, and my mom taught me to pluck when I was probably… I want to say, like, 11 years old? Keep in mind I hit puberty early too – by the age of 13, I was already a C-cup! So, what am I saying? Even though I'm sure you can slam Farrah for being a bad mom about a lot of different things, I don't have full-on hate for her for this one particular thing. She shouldn't have tried to wax her 3-year-old, but I don't see the big deal with plucking her little girl's eyebrows. Does that make me a (hirsute) monster?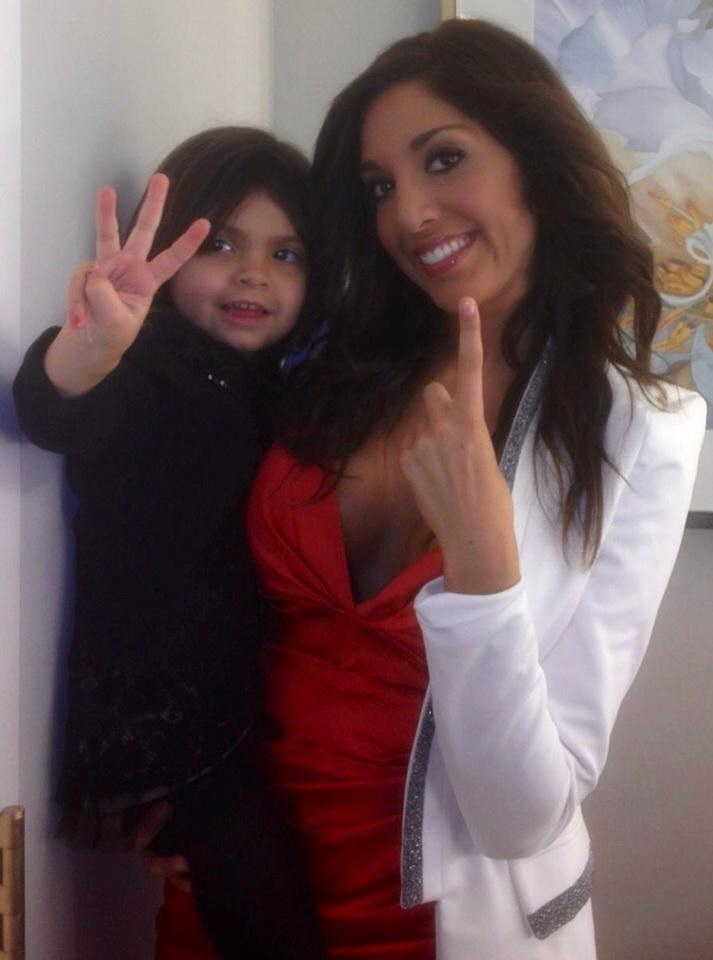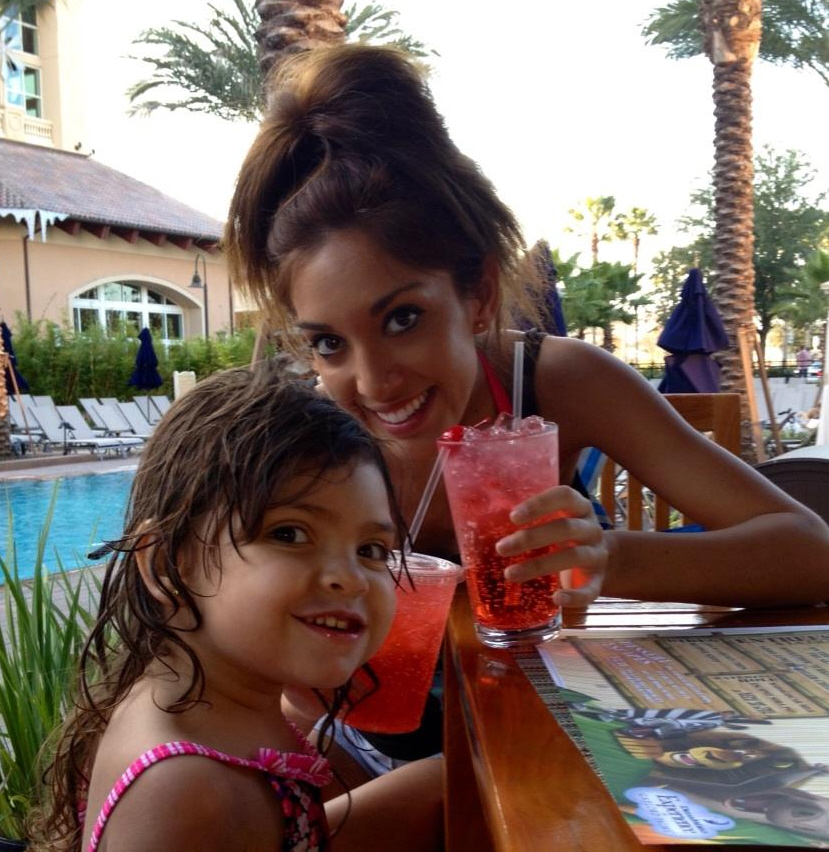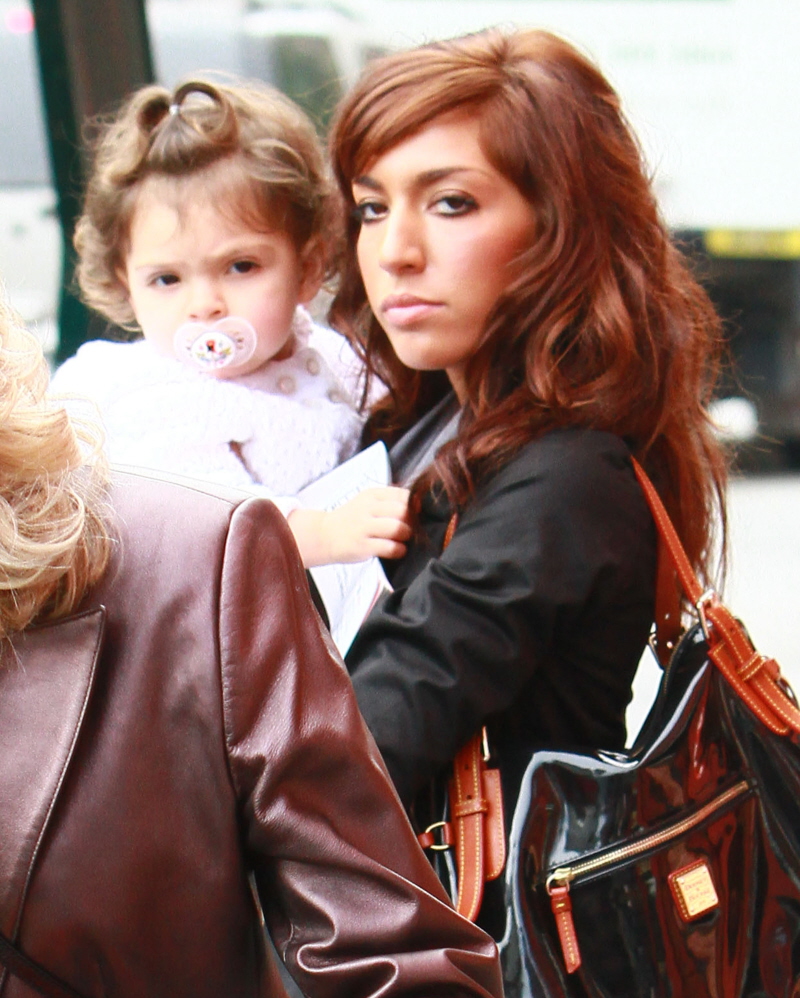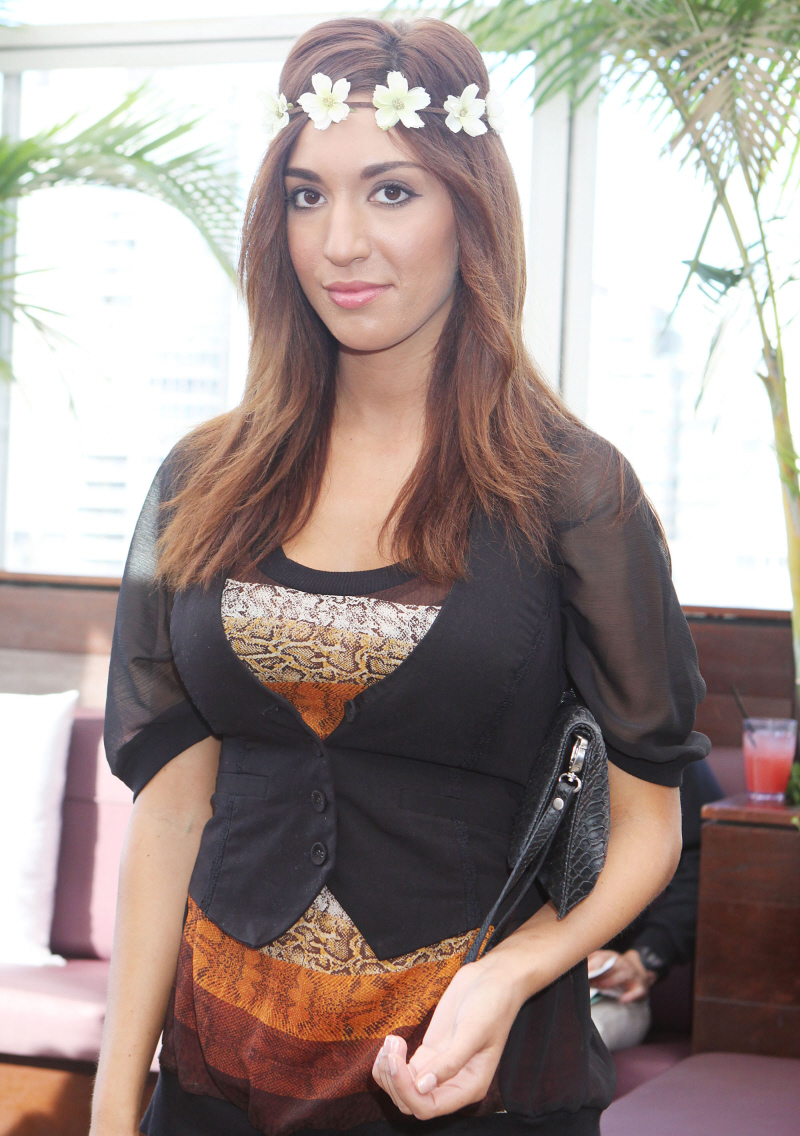 Photos courtesy of WENN, Farrah's Twitter.