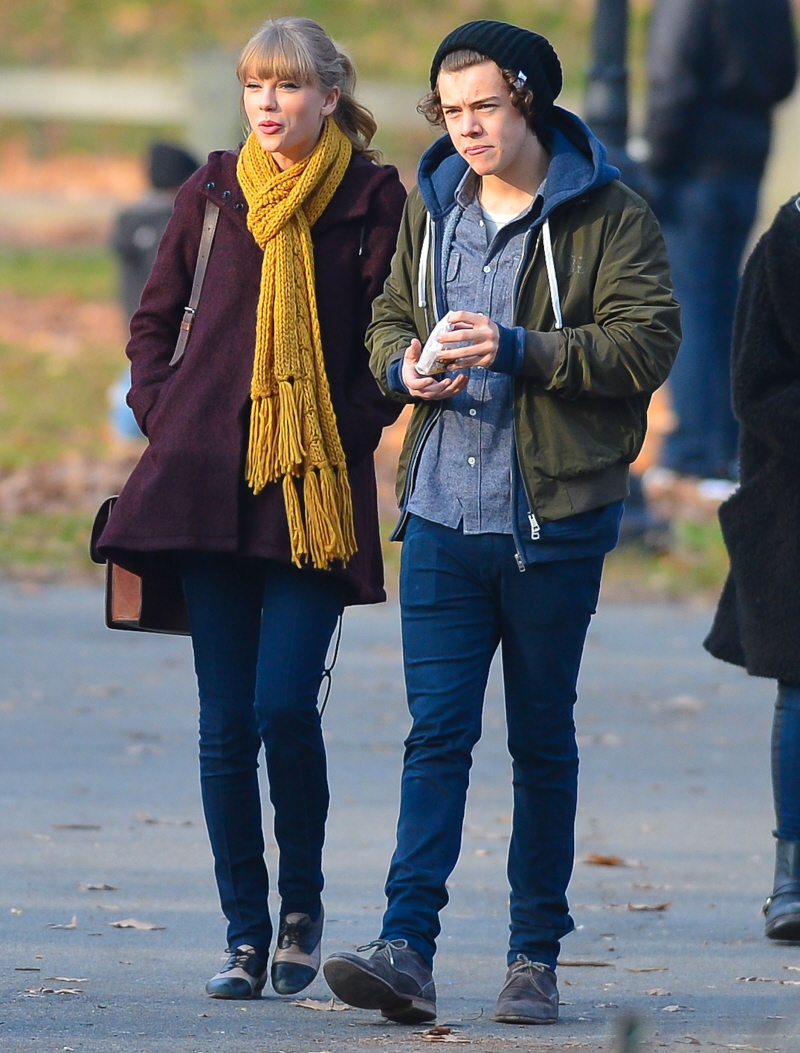 Whenever Taylor Swift gets photographed with a new boyfriend within a few weeks of the start of the relationship, my first thought is always, "Yay! I'm so glad I'll have pics to use when they breakup!" That is exactly how I felt when I saw these photos of Swifty and Harry Styles in early December. I looked through them, quickly picturing their use on some Us Weekly cover with the blaring headline "Taylor's Broken Heart" or "Taylor Swift's Sad Breakup Diet". Prepare yourselves for that, because I'm sure it's coming. Life & Style and some other outlets are reporting that Swifty and Harry broke up over the holidays!!
Start writing your new No. 1 single, Taylor! Life & Style can exclusively reveal that Taylor Swift and her boyfriend, Harry Styles, have split.

After only two months of dating, the One Direction star, 18, and country crooner, 23, have decided to break up, a source confirms to Life & Style.

"They are both really busy and never in one place for long. Harry's really upset about the split and is really sensitive about it," the source tells Life & Style, adding, "Loads of his friends told him to be careful and that it was never going to last, and he feels a little foolish now that it's fallen apart so quickly."

The duo were first caught holding hands on the set of The X Factor in mid-November, later going public with their relationship.

Following a series of sleepovers in early December, Taylor and Harry were spotted spending time together with Justin Bieber and on-again, off-again girlfriend Selena Gomez when the couples went skiing in Utah the week before Christmas.

As Life & Style reported in December, Harry even met Taylor's parents following One Direction's Dec. 3 show at Madison Square Garden in NYC.

Since then, Taylor flew to England to spend the holidays with Harry and his family. The duo also rang in the New Year together in NYC — where they were filmed kissing as the clock struck midnight.

"[Taylor]'s a really lovely girl. Honestly, she couldn't be a sweeter person. She's a great girl and she's extremely talented," the teen heartthrob told Seventeen Magazine about the "I Knew You Were Trouble" songstress in November. "[She]'s one of those people you meet [who's] genuinely a nice person. Some people you meet and they are not as nice as you make them out to be, but she's one of those people who's really just amazing."

Ah, young love, sometimes…it just doesn't last!

BusinessInsider.com was the first to report the split. Reps for both stars did not comment.
I have four possible scenarios from here:
Scenario #1: They'll copy Justin Bieber and Selena Gomez and do the on-again-off-again thing for a few months. It will include more hotel sleepovers and public fights at restaurants. Lots of tears. Some tweeting back and forth with threats and recriminations.
Scenario #2: This is really the end and Swifty will go running back to Conor Kennedy…?
Scenario #3: This is really the end and Swifty will bide her time before she makes a play for Ed Sheeran. They're going to be on tour together in a few months, and I could totally see it except for one thing – Swifty's #1 priority in boyfriends is "good hair" and Ed's hair is kind of meh.
Scenario #4: Swifty and Harry haven't broken up yet, and this is just a weird, sketchy report.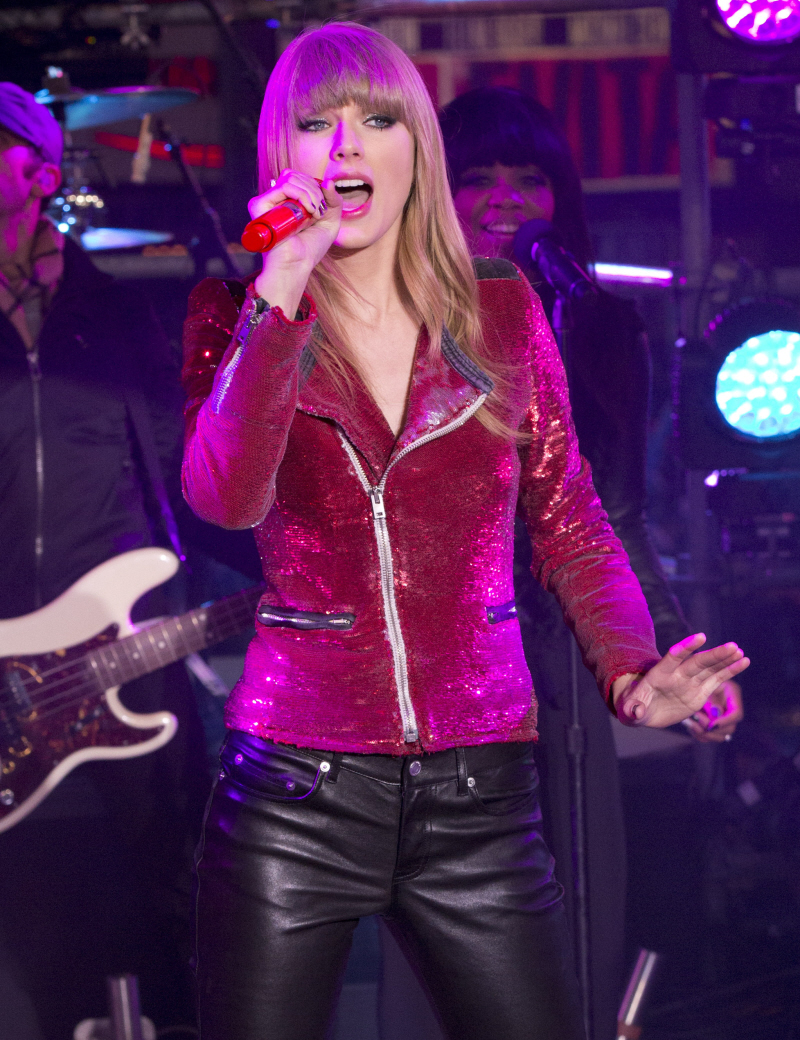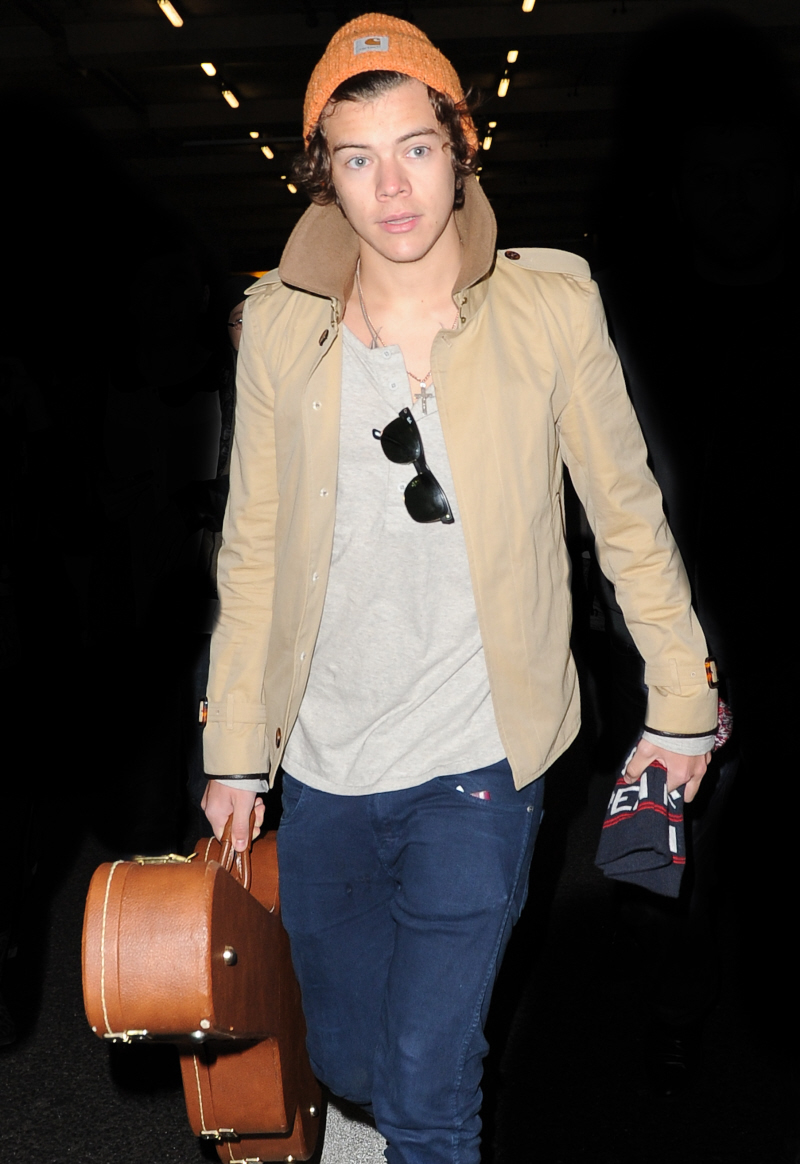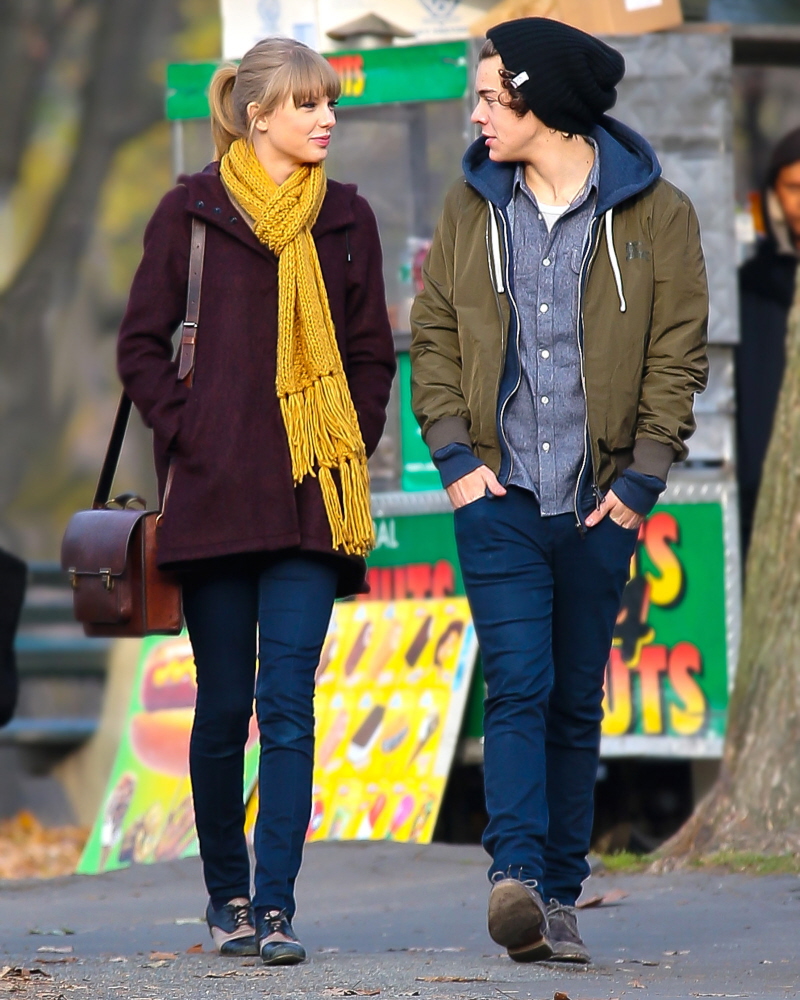 Photos courtesy of Fame/Flynet.