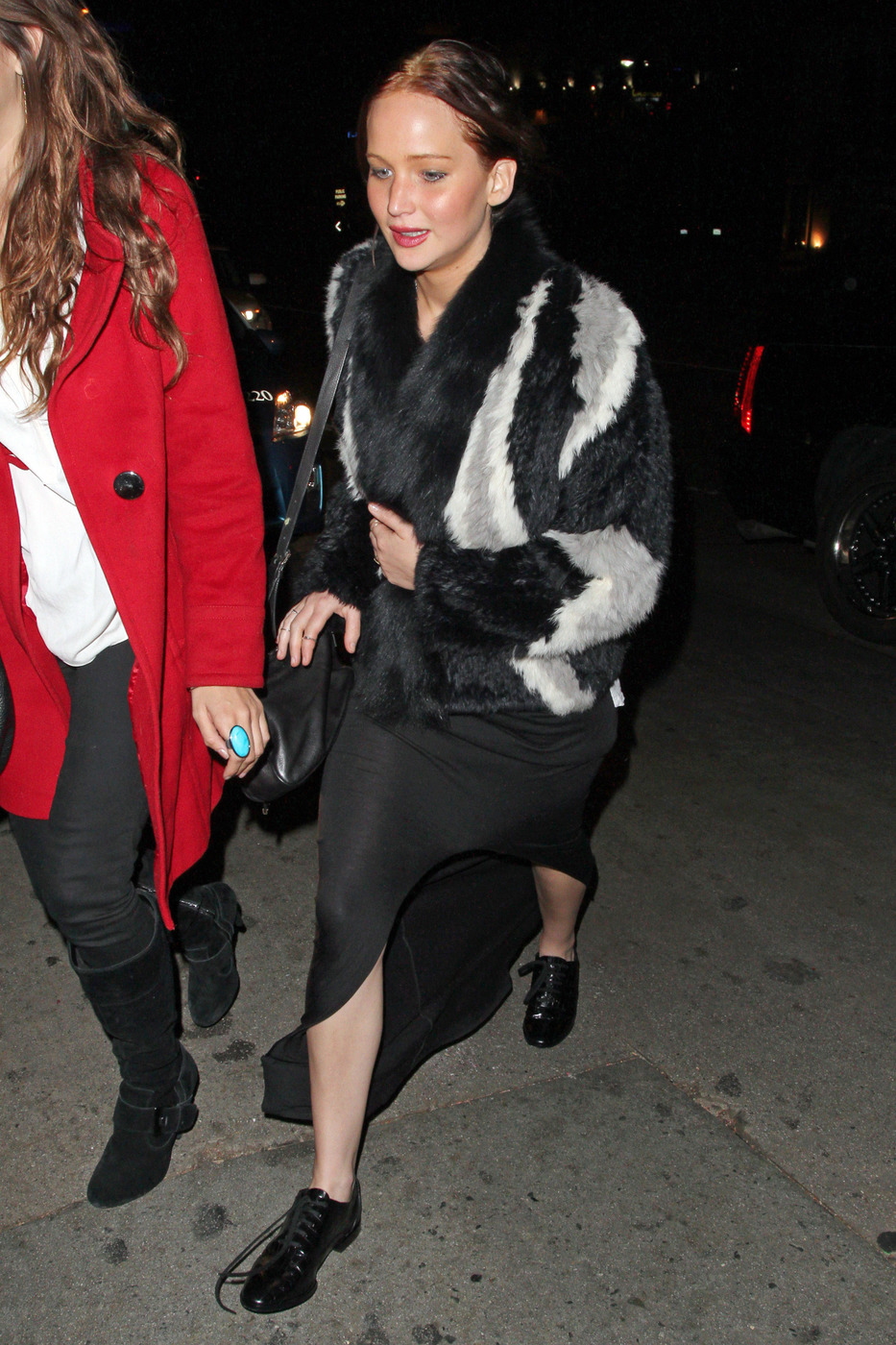 Agent Bedhead is the resident Jennifer Lawrence-loonie. Actually, I'm not even sure if Bedhead is really a J-Law fan, or if she just like to cover Jennifer Lawrence because J-Law is so quotable and interesting. I realize that many of you are "over" Jennifer, much as you're "over" Anne Hathaway – it's a combination of overexposure and hyper-self-awareness and that particular kind of aw-shucks-I'm-so-normal-ing. It does grate on my nerves a little bit, but I'm still a fan of Jennifer, and of Anne too.
So perhaps that's why I was so forgiving of these photos from the weekend. Late, late Saturday night/Sunday morning, Jennifer Lawrence and a girlfriend came stumbling (?) out of the Chateau Marmont, and these are the photos. First of all, let's just discuss the idea of Jennifer Lawrence at the Marmont: does this make her a crackhead? I say no. The Marmont is a favorite spot for crackies like Lindsay Lohan and Amanda Bynes, of course, but it's also a standard place for Young Hollywood in general, and industry events are still held there. So while I would hope that Jennifer would be "too good" for the Marmont… maybe it was business? She's doing the Oscar campaign thing this year, so it's good to be seen, out and about.
However… this look is not good. It's one thing to hang out in a place where crackheads go to get crackie. It's quite another to leave the Marmont looking like the second coming of Lindsay Lohan. The fur jacket is Theory, and the black dress is simply… unfortunate. She doesn't look drunk or high or anything, but she doesn't really look "together" either. And what's with the Kristen Stewart-esque shoes? UGH.
So, should we put Jennifer on notice? Or do we give her the opportunity to redeem herself and her style at the Critics Choice and the Globes?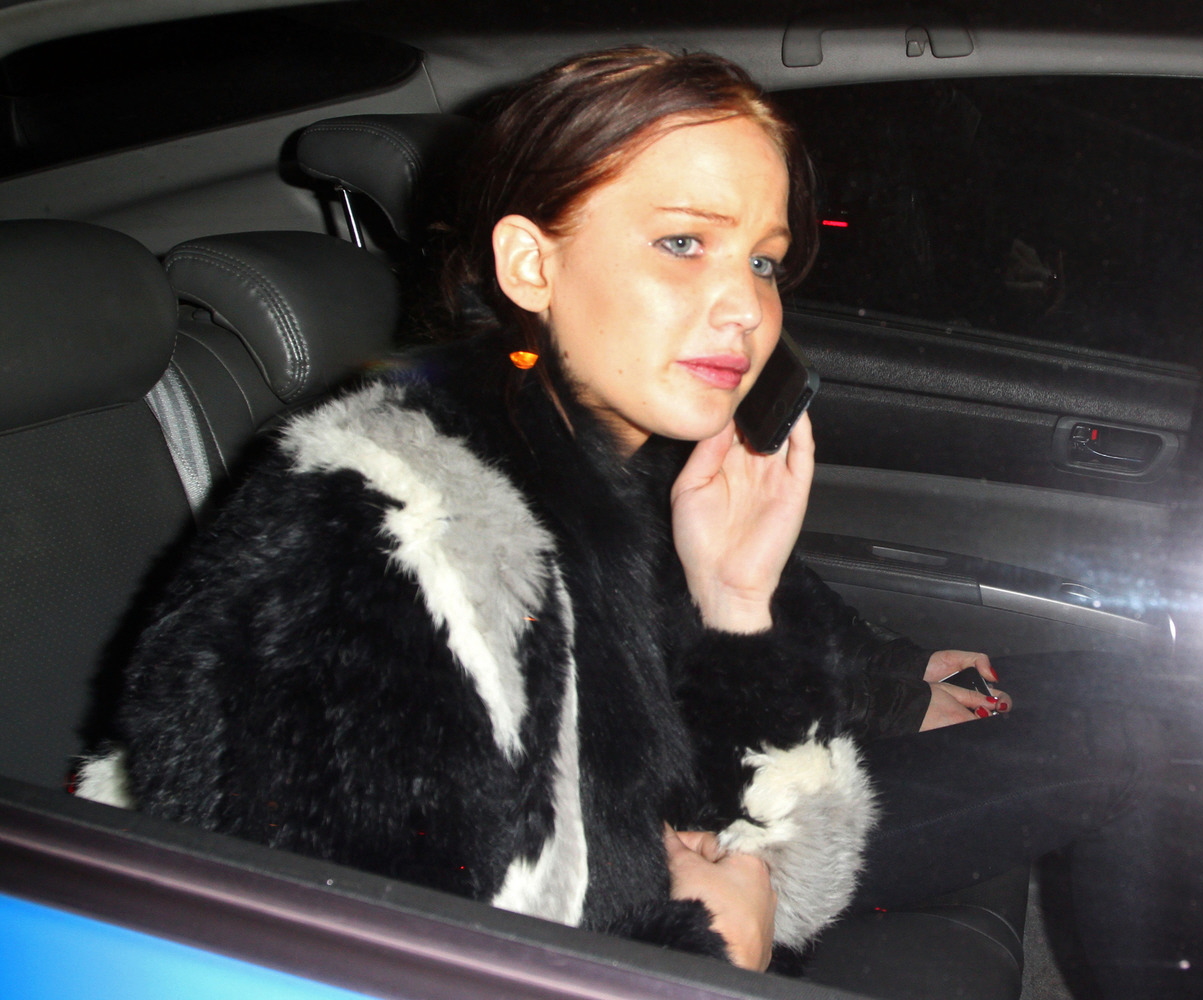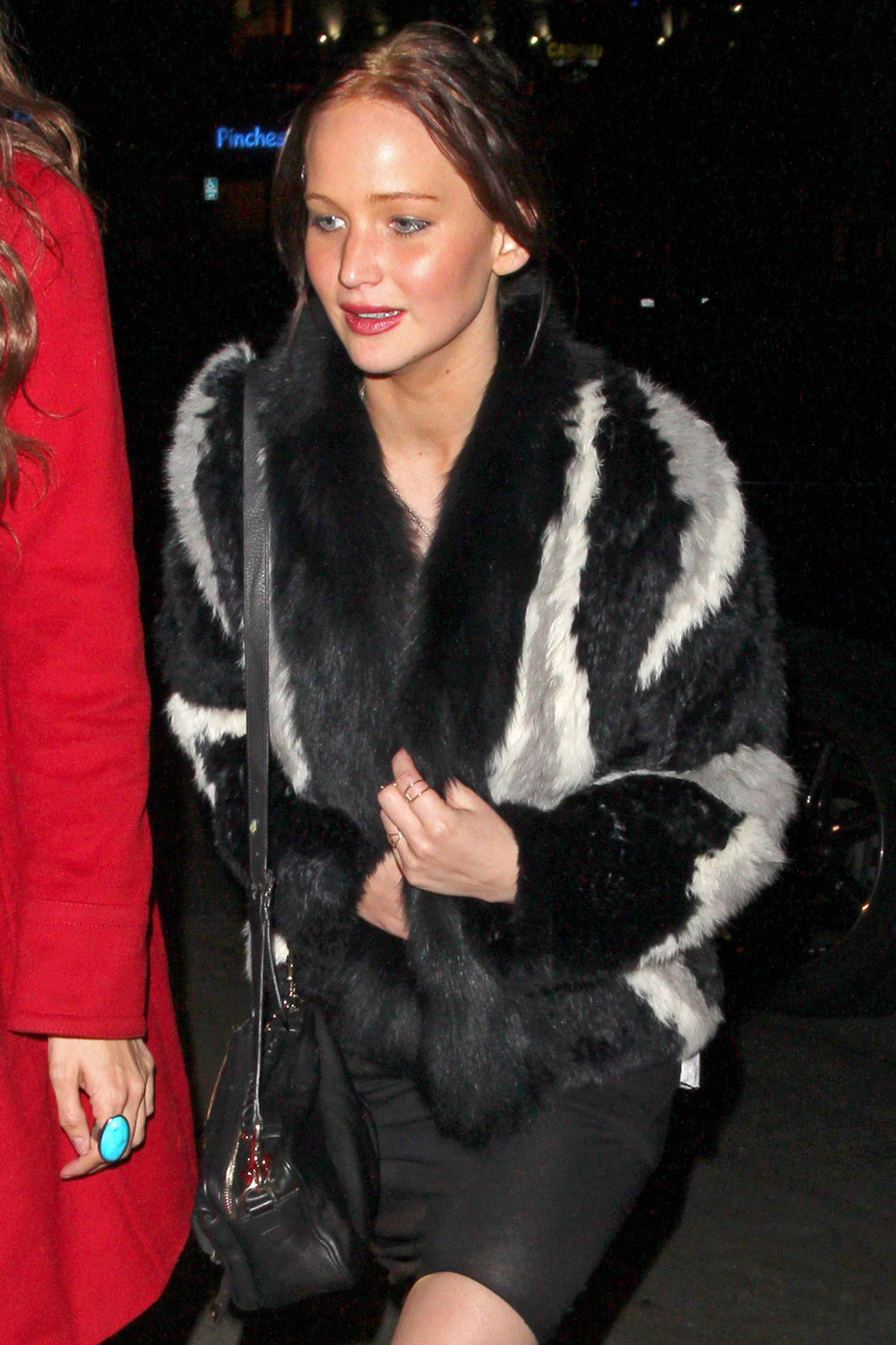 Photos courtesy of Pacific Coast News.