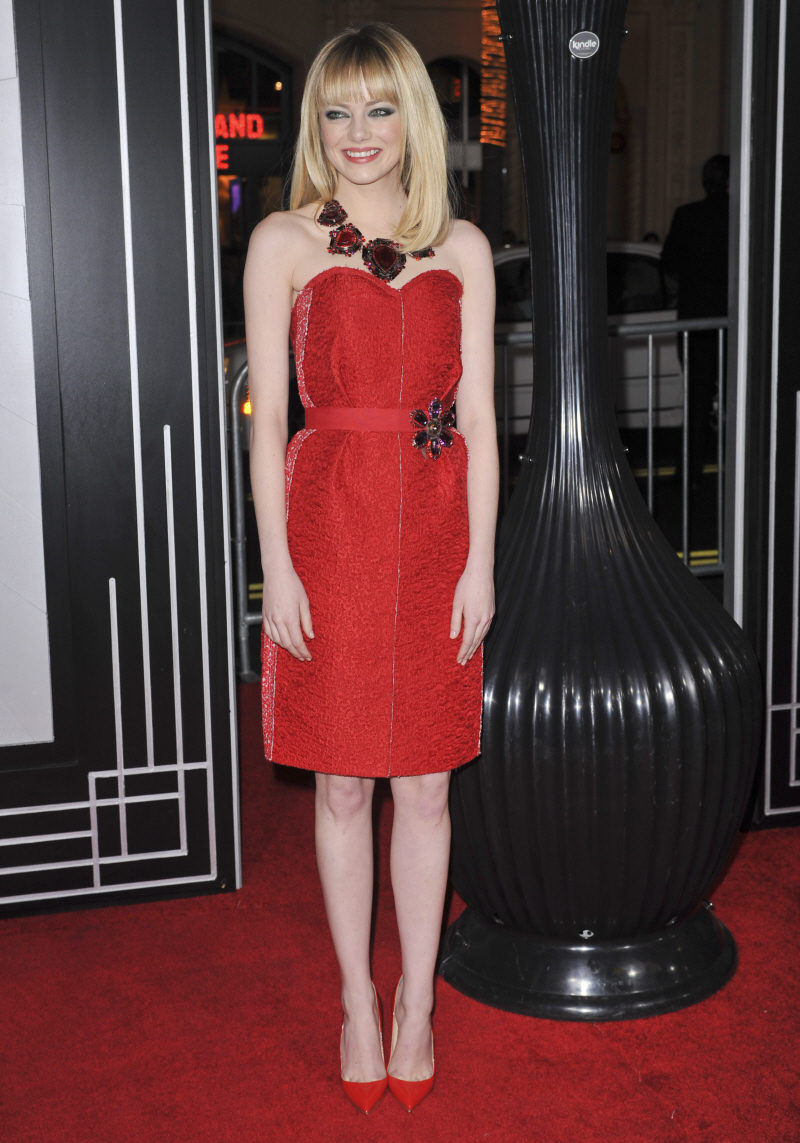 Last night was the huge LA premiere of Gangster Squad, which… I'm actually kind of worried about as a film. It has a huge, sprawling cast and it looks okay in general, but I'm worried that there's not going to be much of a market for a shoot 'em up gangster film set in the 1940s-1950s. If you want to see a great film about that era of gangsters and the LAPD, you really should just watch LA Confidential because OMG does that film stand the test of time.
Anyway, this post is just devoted to the few actresses who appear in this mostly-dude film. Emma Stone was the It Girl of the carpet in this red Lanvin cocktail dress and gigantic statement necklace. Even though I'm not crazy about the look, she (or her stylist) put the look together very well. The necklace works well with the simple dress without anything getting overpowered. Oh… it looks like the necklace is a Lanvin piece too. Interesting.
Should we talk about the blonde hair and the bangs? I miss her as a redhead so, so much. I will not accept that she's a natural blonde because the ginger just suits her so much better. As for the bangs… ugh. I can't.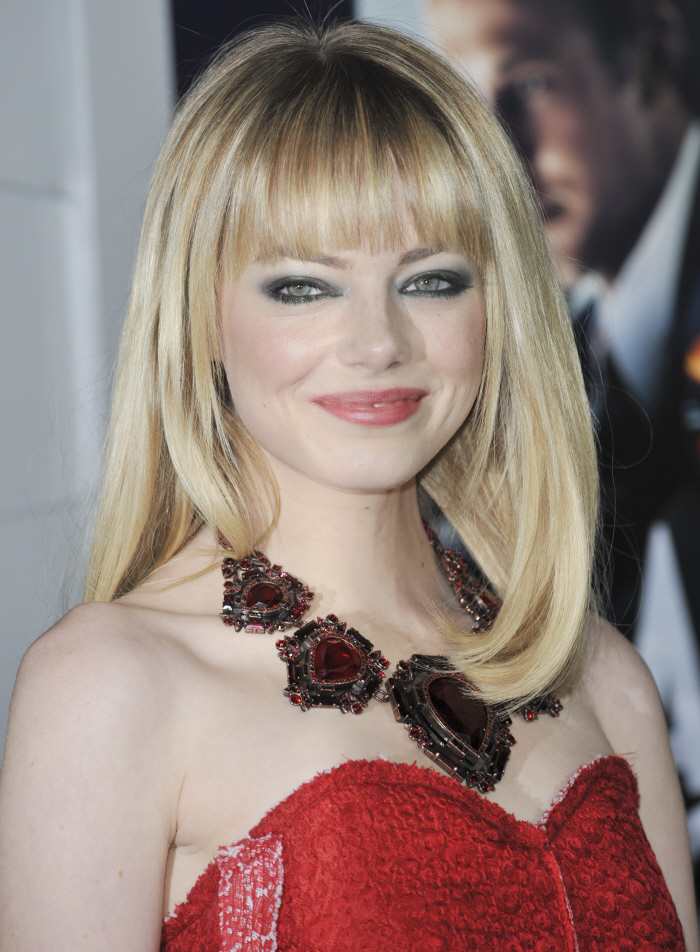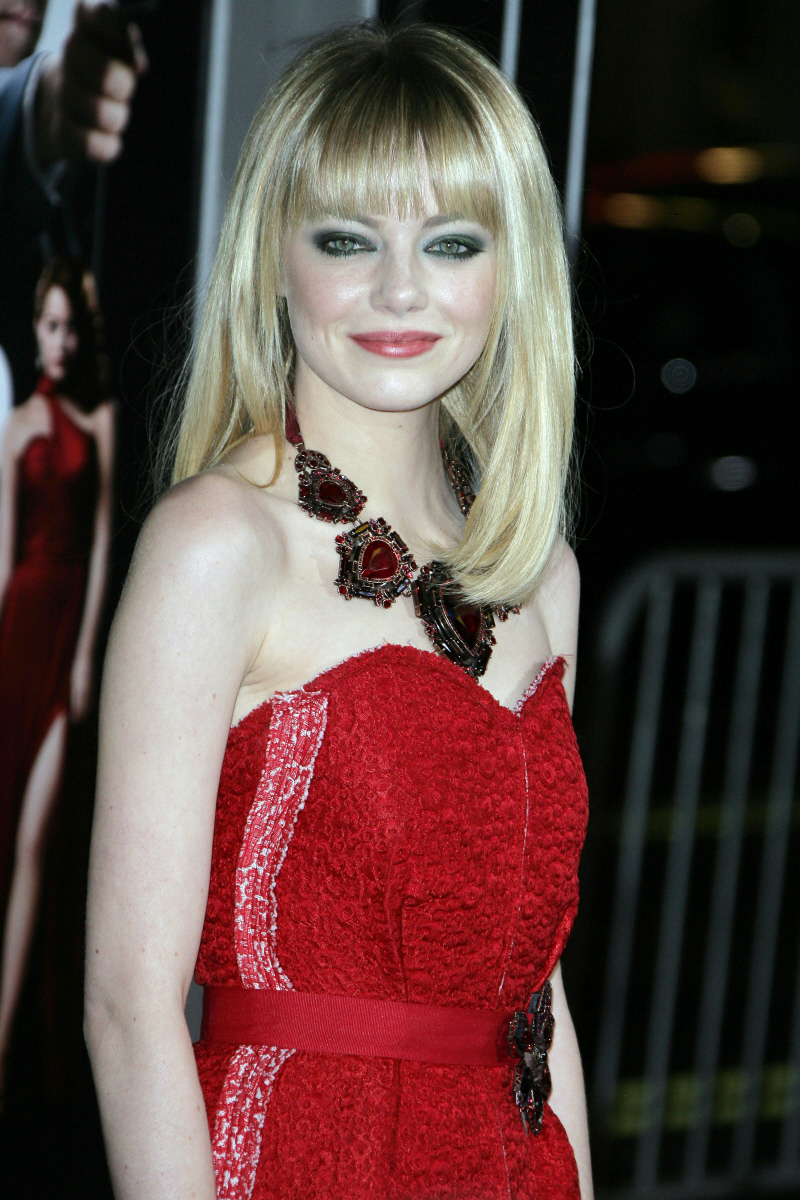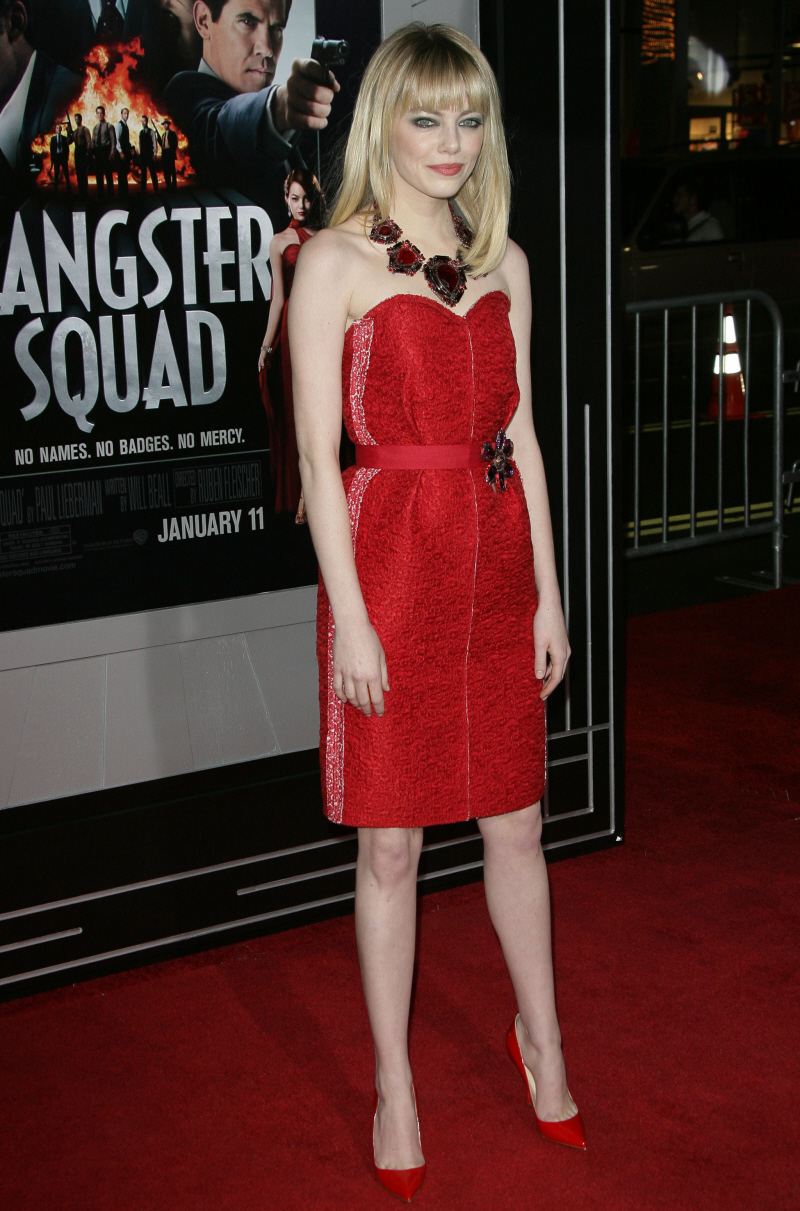 Also at the premiere: Mireille Enos (the ginger from The Killing) in Emilio Pucci. The dress is meh, but she looks pretty. I like that she's trying. I also love that she's married to Cameron from Ferris Bueller's Day Off.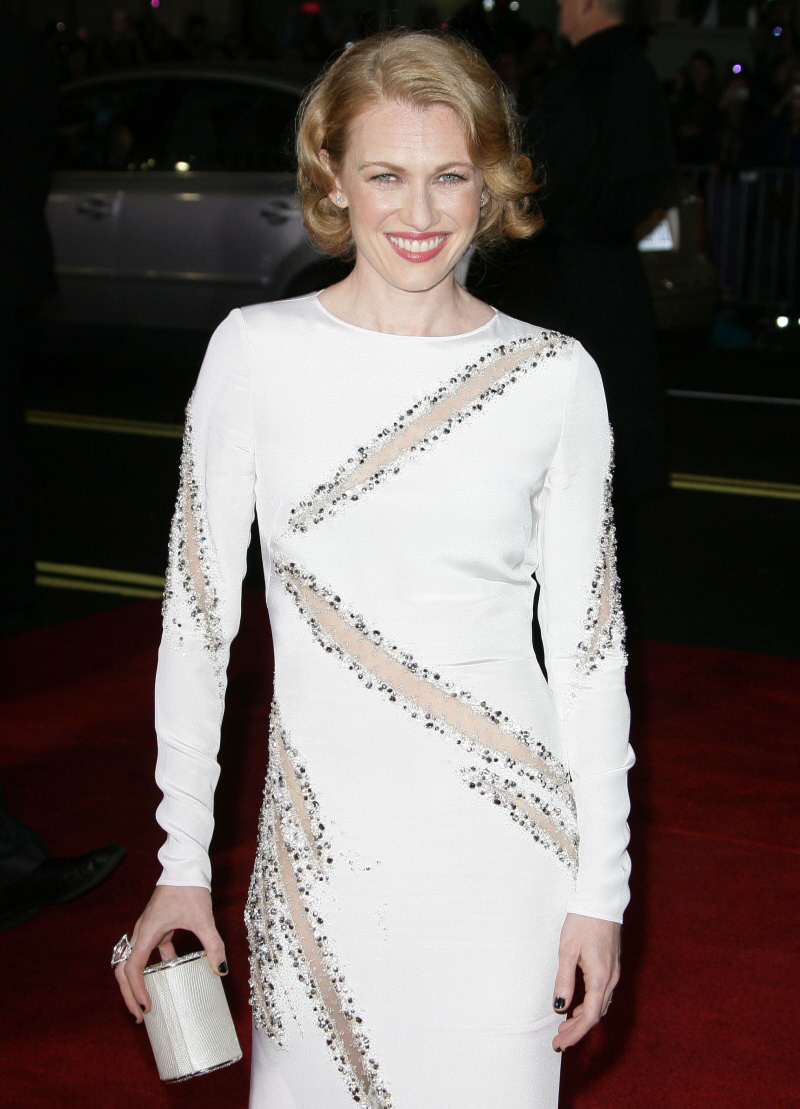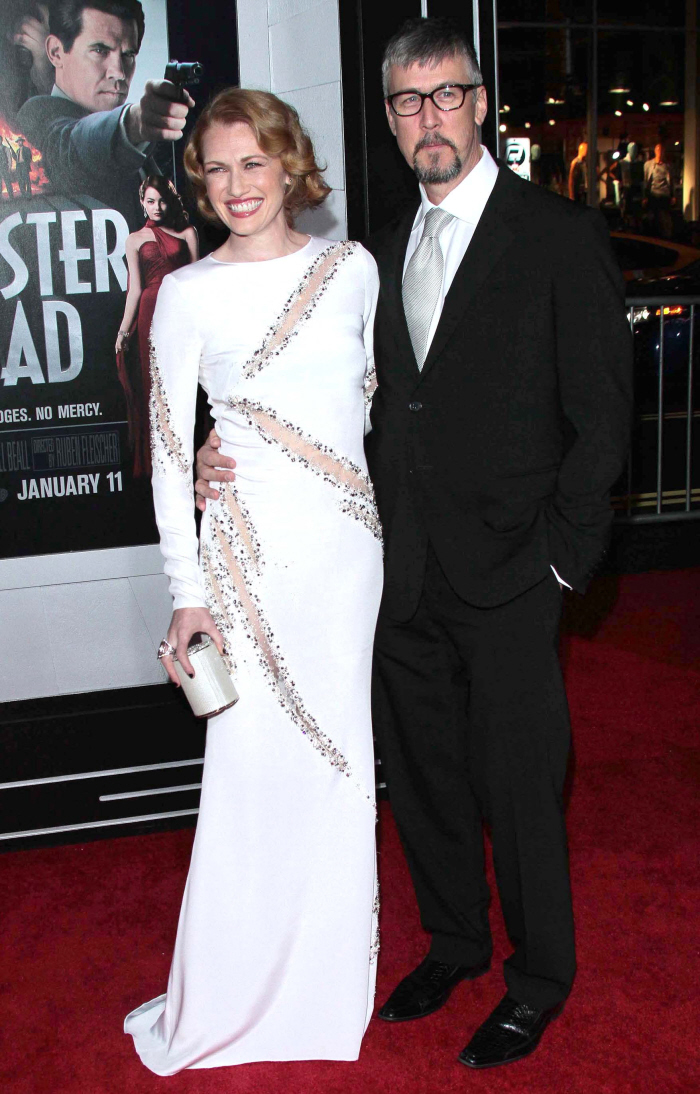 Photos courtesy of WENN.