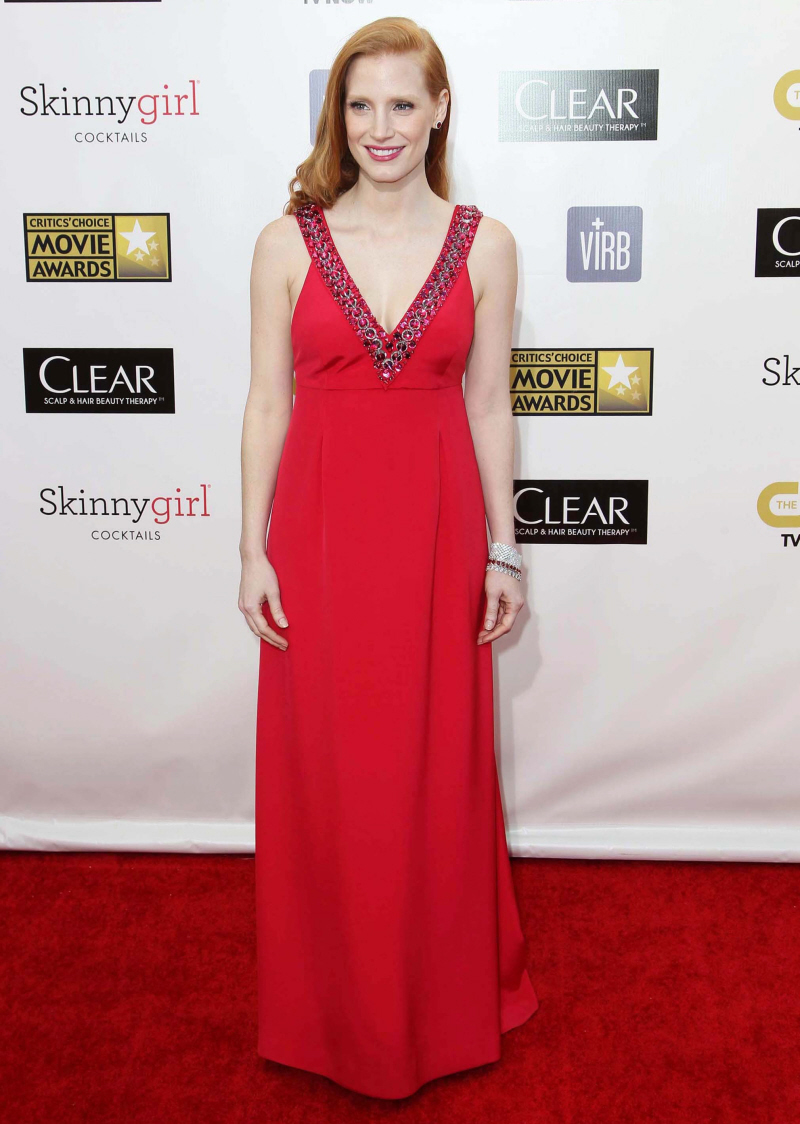 Here are some of the "Best Actresses" from last night's Critics' Choice Awards, also known as the Broadcast Film Critics' Association Awards. While Jennifer Lawrence seemed to sweep in category after category (Bedhead will cover her in a moment), there was some early movement in the Best Actress Oscar campaigns. While Jennifer Lawrence got Best Actress awards for "Comedic Actress" and "Action Actress," many feel that the real contest is between Naomi Watts for The Impossible and Jessica Chastain for Zero Dark Thirty. Chastain won! And Naomi looked disappointed when they cut to her too. You can see the full list of winners here.
Jessica's dress was Prada, and it was fussy, which I think we just have to acknowledge is Jessica's default style, sadly. Her "date" was her grandmother, and she often looks like her grandmother is picking out her red carpet looks – and no disrespect to grandmothers, but NO. Sure, you could make the argument that Jessica doesn't want to go too big too fast, and the Oscar campaign is a marathon of fashion (for the next seven weeks). But I still want her to go bolder and more interesting. The only interesting thing about this gown is the bejeweled detail at the back, but even that's kind of meh. PS… I loathe her earring choice.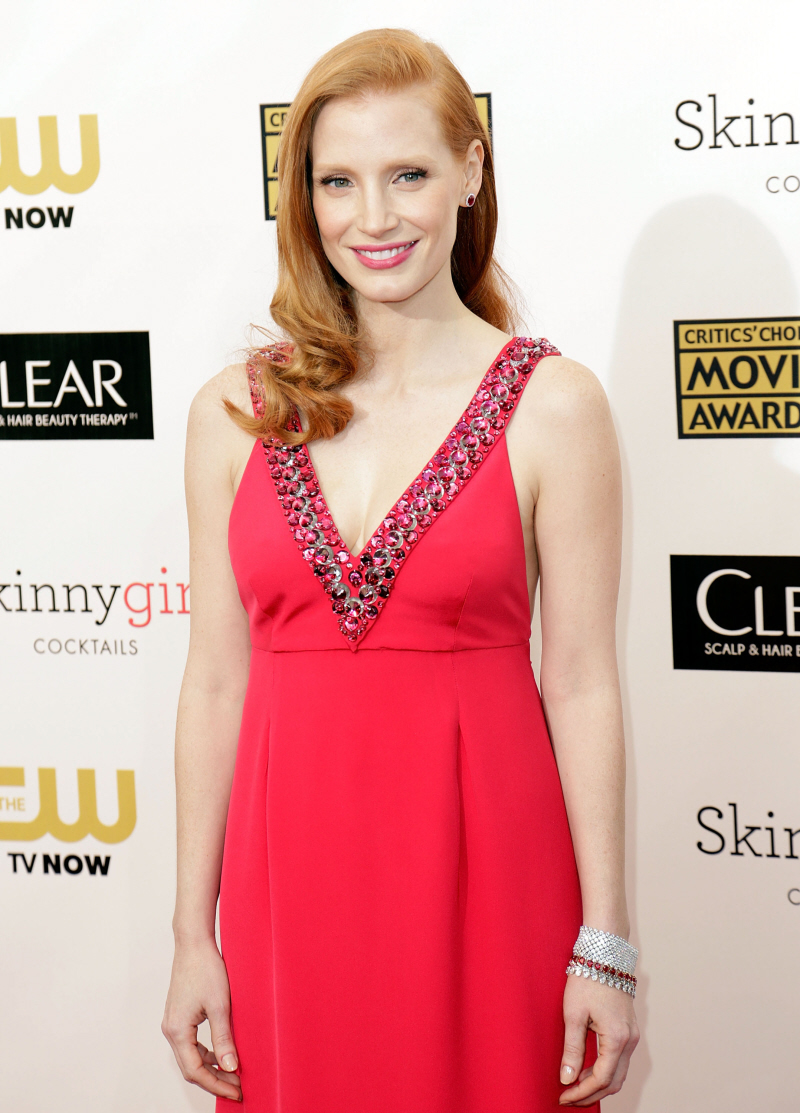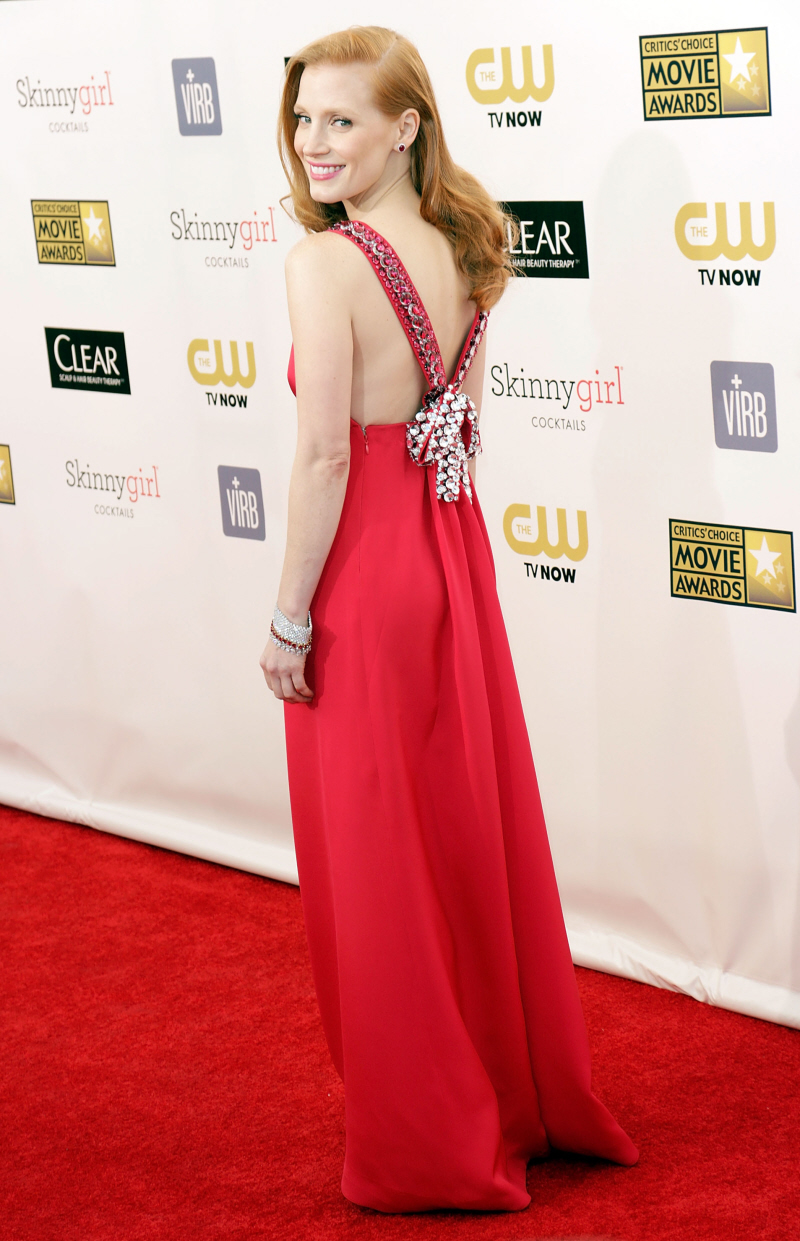 Marion Cotillard might have been licking her wounds after failing to get an Oscar nomination for Rust & Bone yesterday. Many thought she would definitely make the short list, but she didn't. I feel kind of bad for her, but not enough to say that I like this fug Zuhair Murad dress. I'm sorry, but this whole look is a mess. And THAT HAIR! She didn't cut it, it's just pulled back in a swoopy, unfortunate little bun.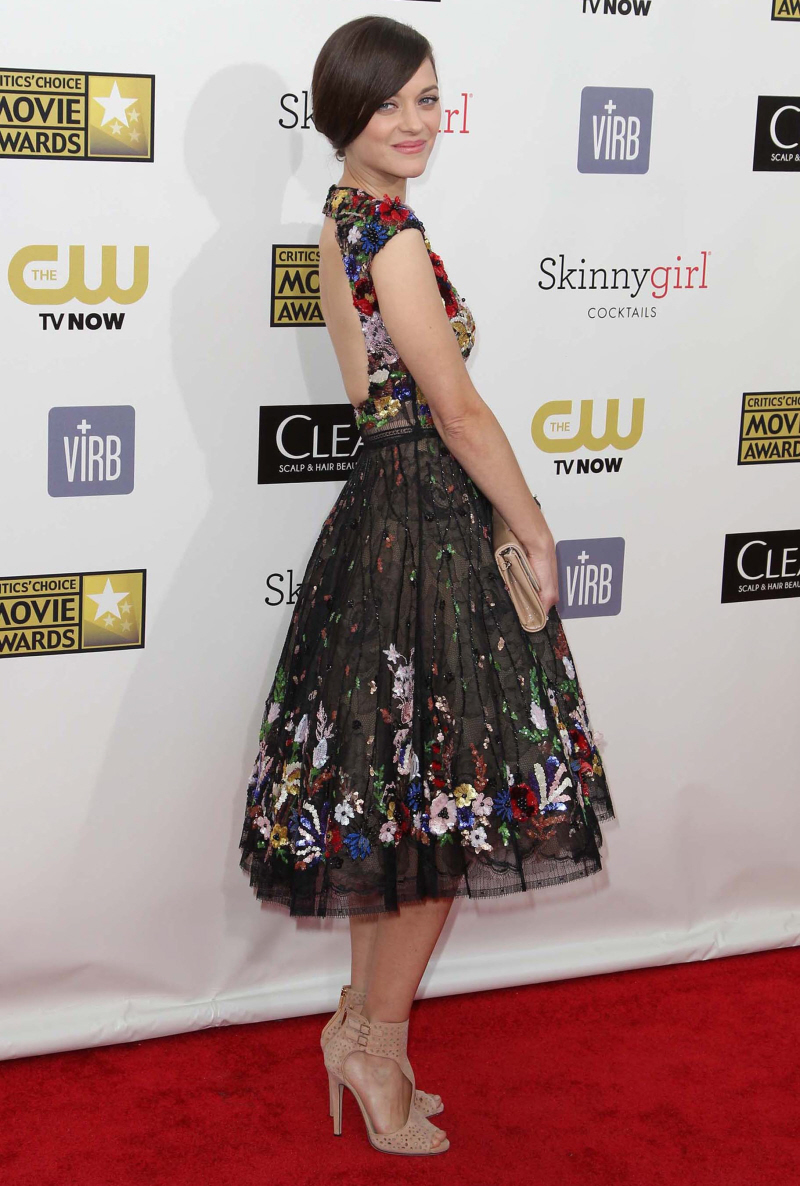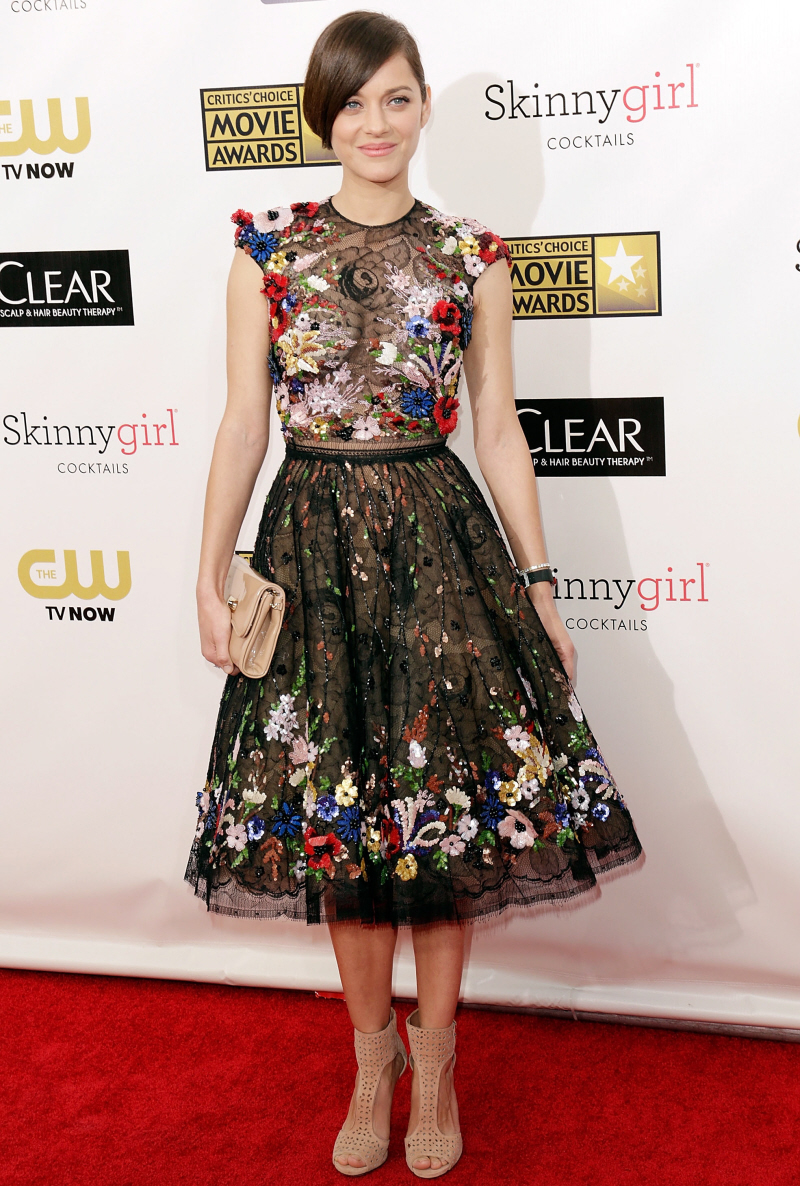 Naomi Watts wore this black Emilio Pucci, and the cut and style was definitely reminiscent of what Jennifer Lawrence wore at the same event, although I really like Naomi's dress better. It's simple, elegant, and it's suits her so much more than what she wore at the People's Choice Awards, that Alexander McQueen mess which looked like Marchesa. Like Chastain, I guess Naomi is saving her show-stopping fashion for the bigger shows, like the Globes. Here's the thing: Naomi is pretty much in a fashion groove these days (if you ignore that McQueen) – she's been looking amazing lately, hitting it out of the park time after time. So I have faith she'll deliver throughout the award season. I do not have the same faith in Chastain.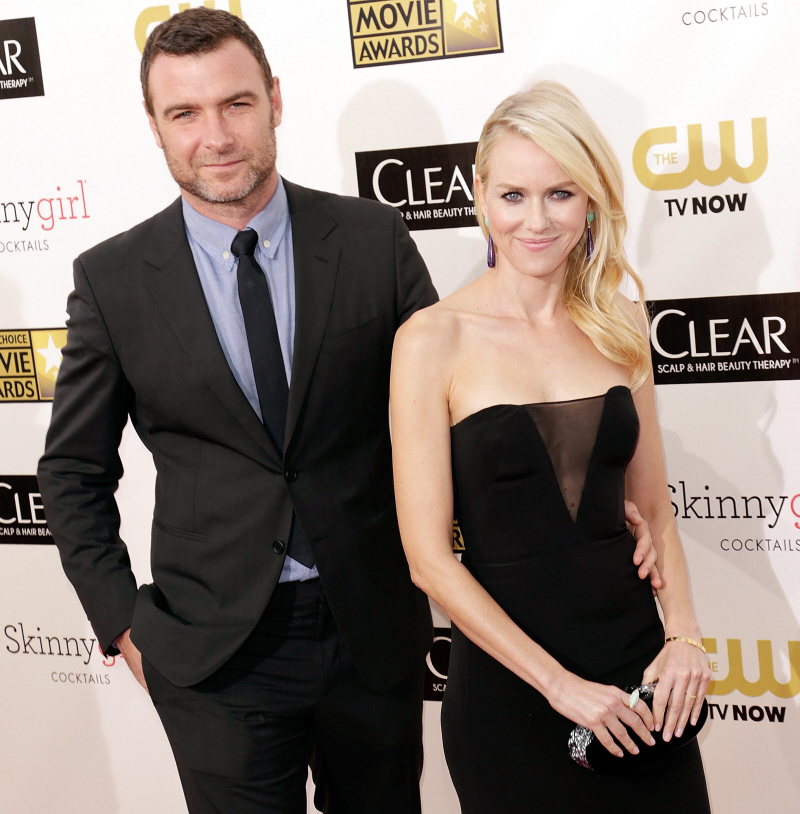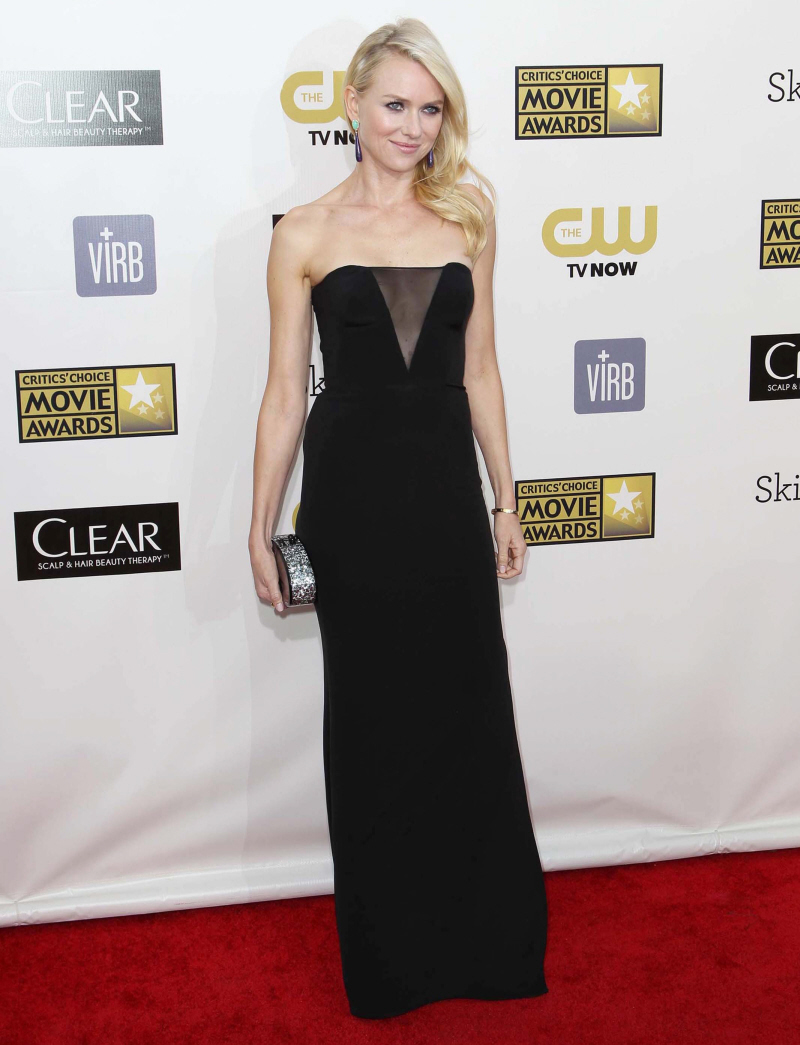 Photos courtesy of WENN.