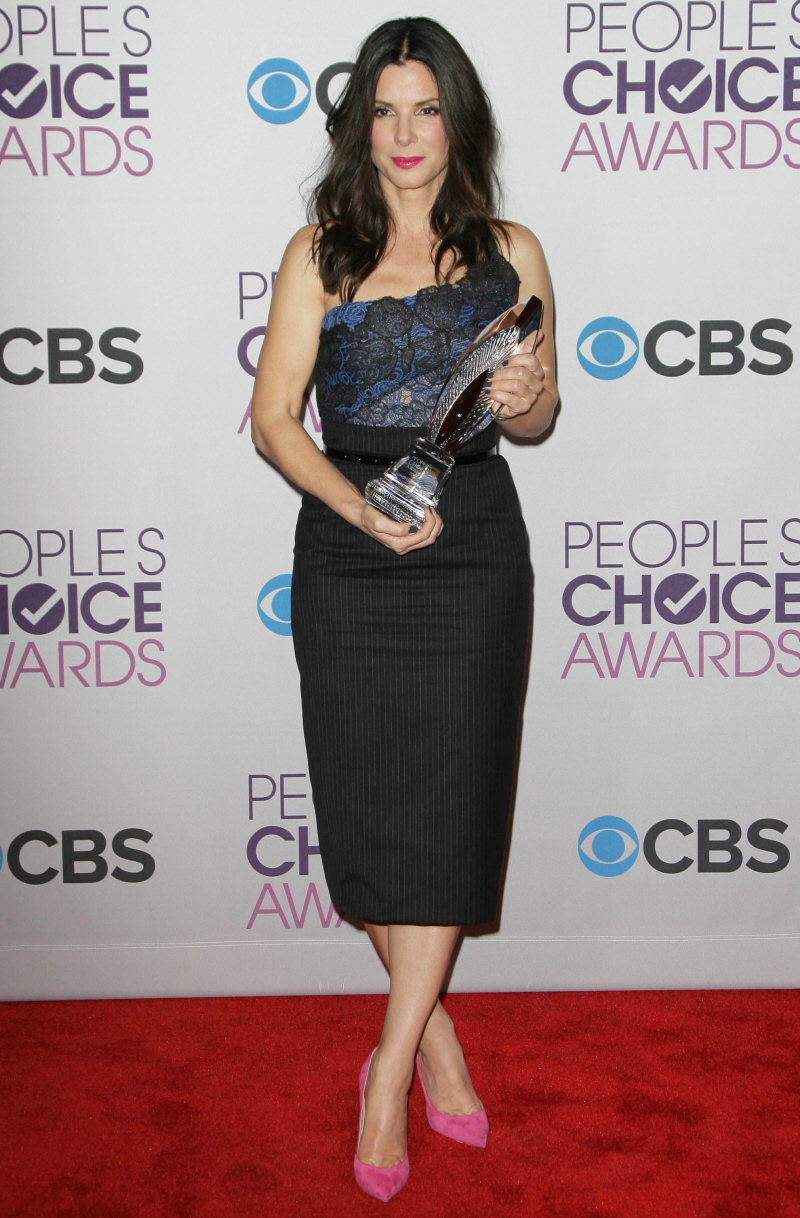 More fashion photos from last night's People's Choice awards! You can see the list of last night's winners here. Sandra Bullock was one of the big "gets" for the People's Choice, and in true Sandy fashion, she was gracious enough to appear in person (even though it would have been easy for her to blow it off). Sandra was given the People's Choice Favorite Humanitarian Award for her years of work in New Orleans, including her "dedication to NOLA's Warren Easton Charter High School." You can read more about Sandra's NOLA work here. Sandra wore this pretty and understated Vera Wang two-piece – it's actually a corseted top and a pencil skirt, not a dress. Blue is one of her best colors, and I think Sandy uses black as a default (as do many women). So, she looked good, she looked classic, and she looked comfortable. Also: I LOVE her darker hair color. I wish more women would go darker.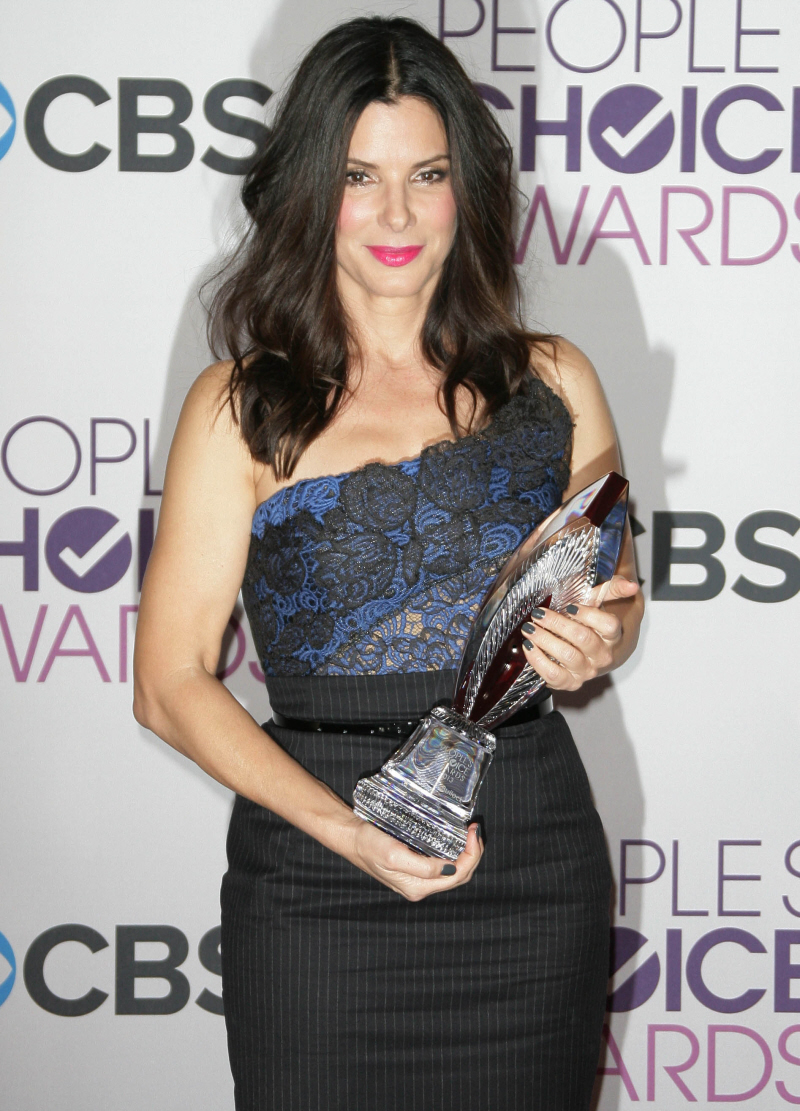 A lot of people are talking about Naomi Watts' Alexander McQueen dress like it's the best thing she's ever worn. While I like that she went for a different, punky sort of vibe than she usually has, I don't care for this dress. I think the "bib effect" of the gold sequined top looks really cheap and Marchesa-like. And I don't like the multi-colored beaded halter thing either. Still, she's a beautiful woman and she loves fashion, so I hope this will be the first of many interesting/arguable looks that we'll discuss over the next seven weeks or so.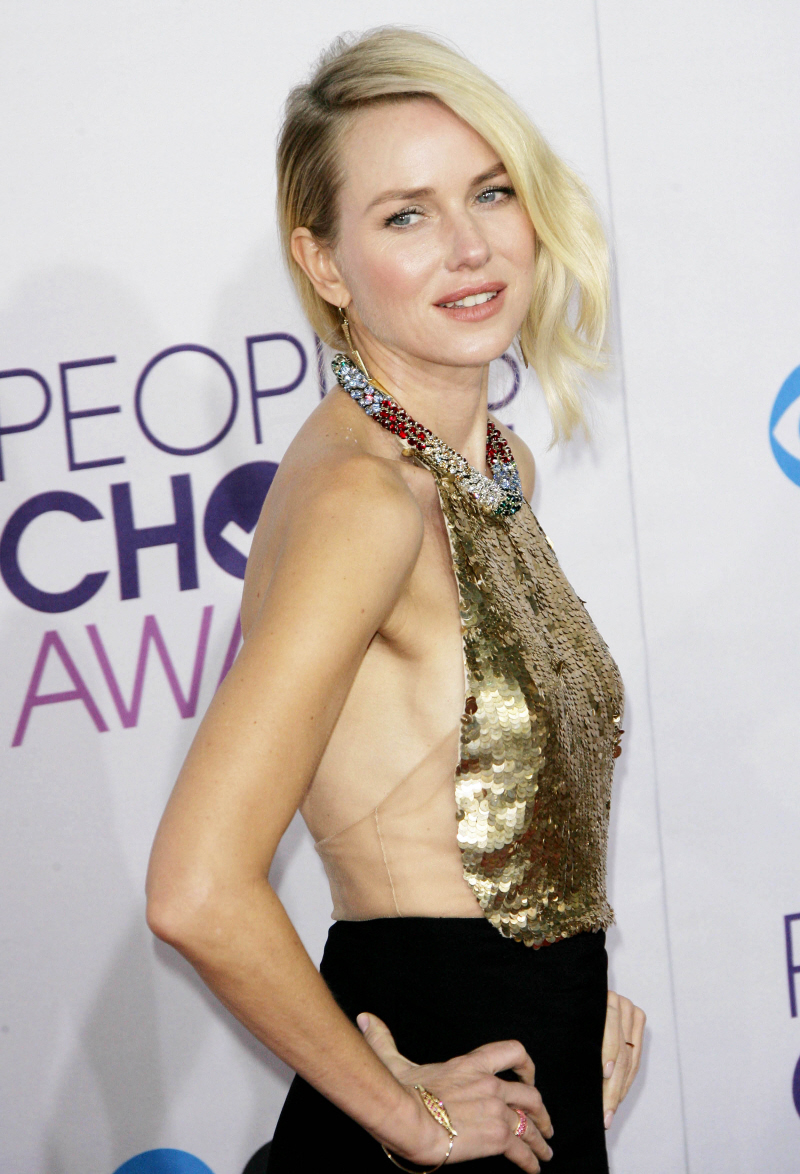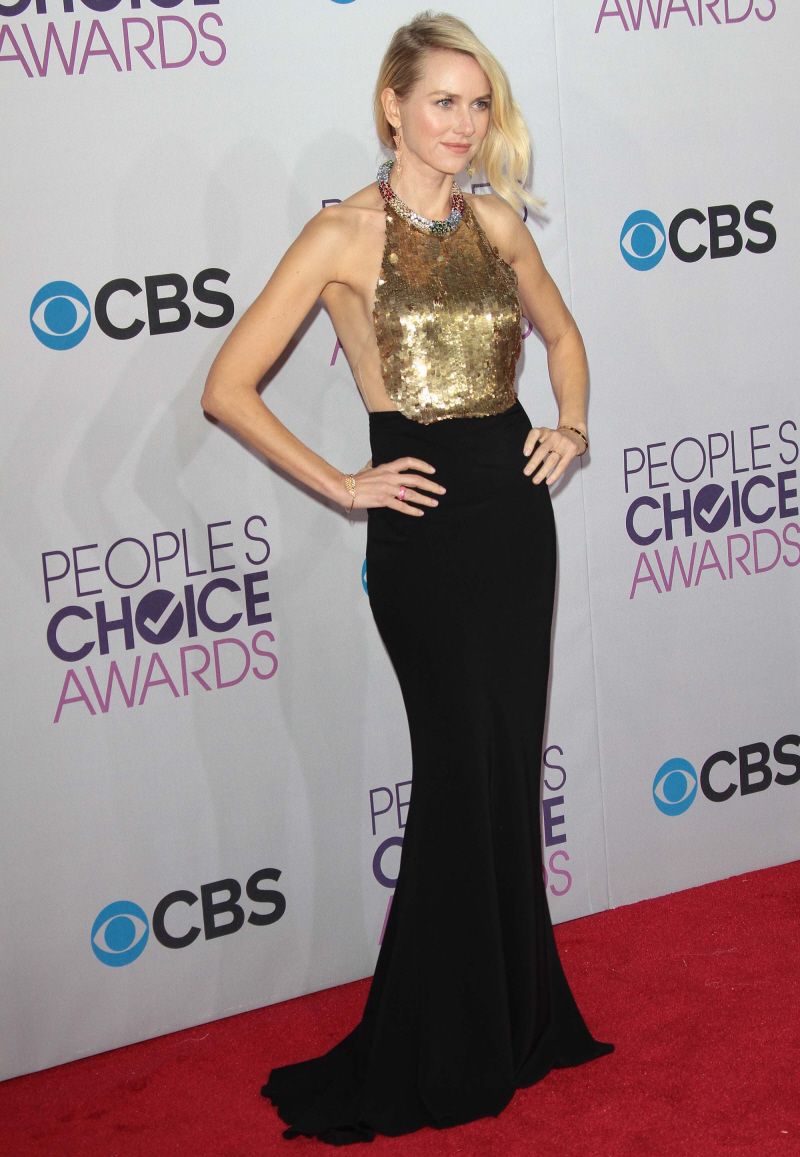 Call me crazy, but I think Olivia Munn might be too dressed-down for the People's Choice. This is a boring/fug dress, but it seems more suited for a lunch date than the People's Choice.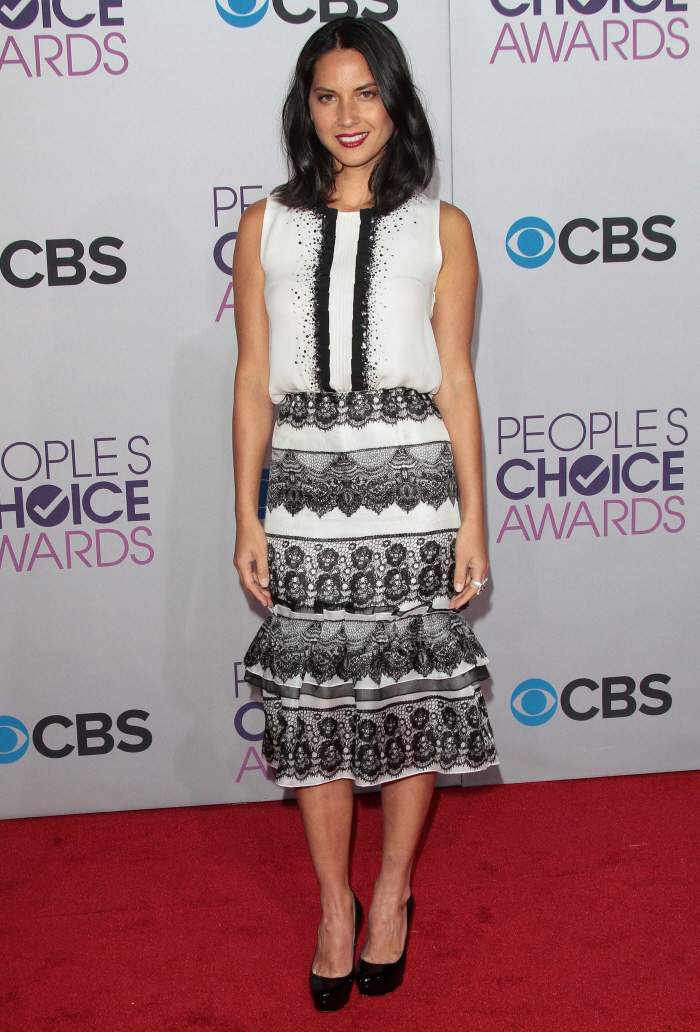 Morena Baccarin (Homeland) in a Donna Karan Atelier jumpsuit. White is a great color on her, she's beautiful and she has an amazing figure. She kind of annoys me as an actress on Homeland, but whatevs.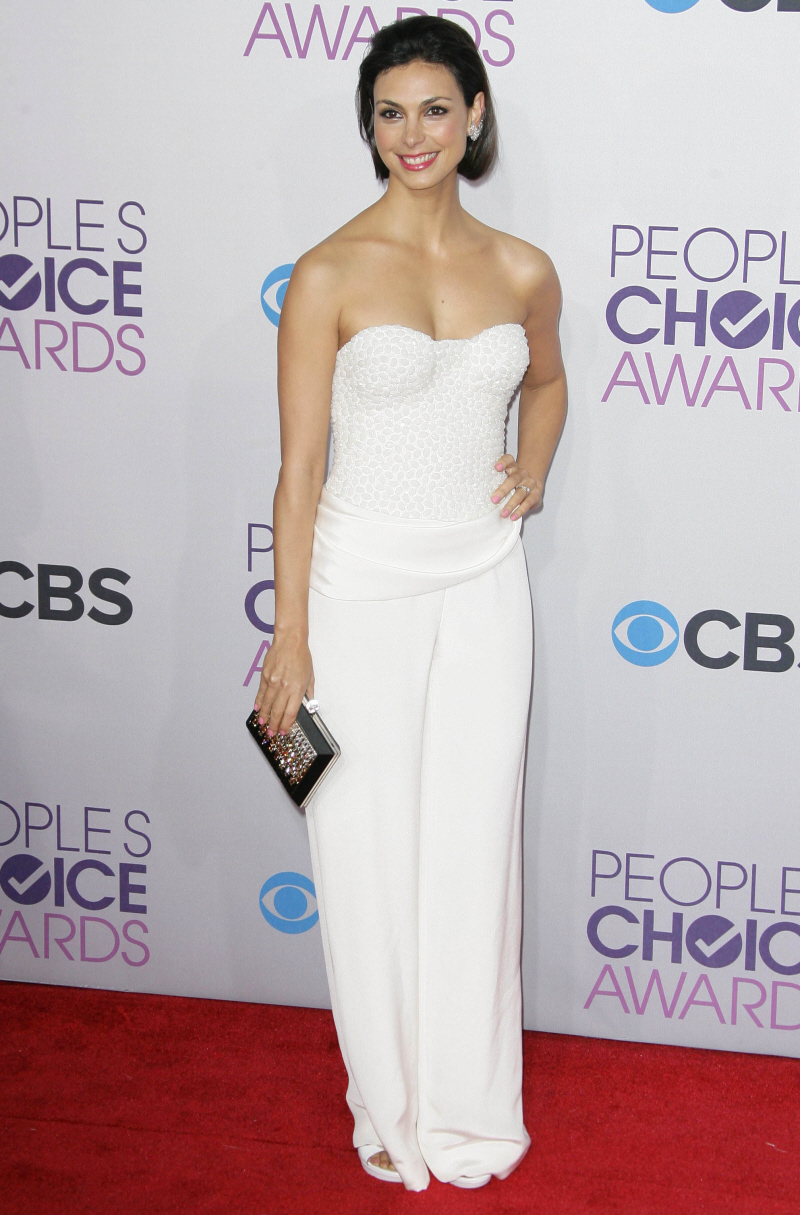 Rumer Willis in… I don't have the designer ID. Sorry! I love this silhouette on her (it's perfect for her figure) but I'm not crazy about the stripes. She looks like a sparkly barber's pole.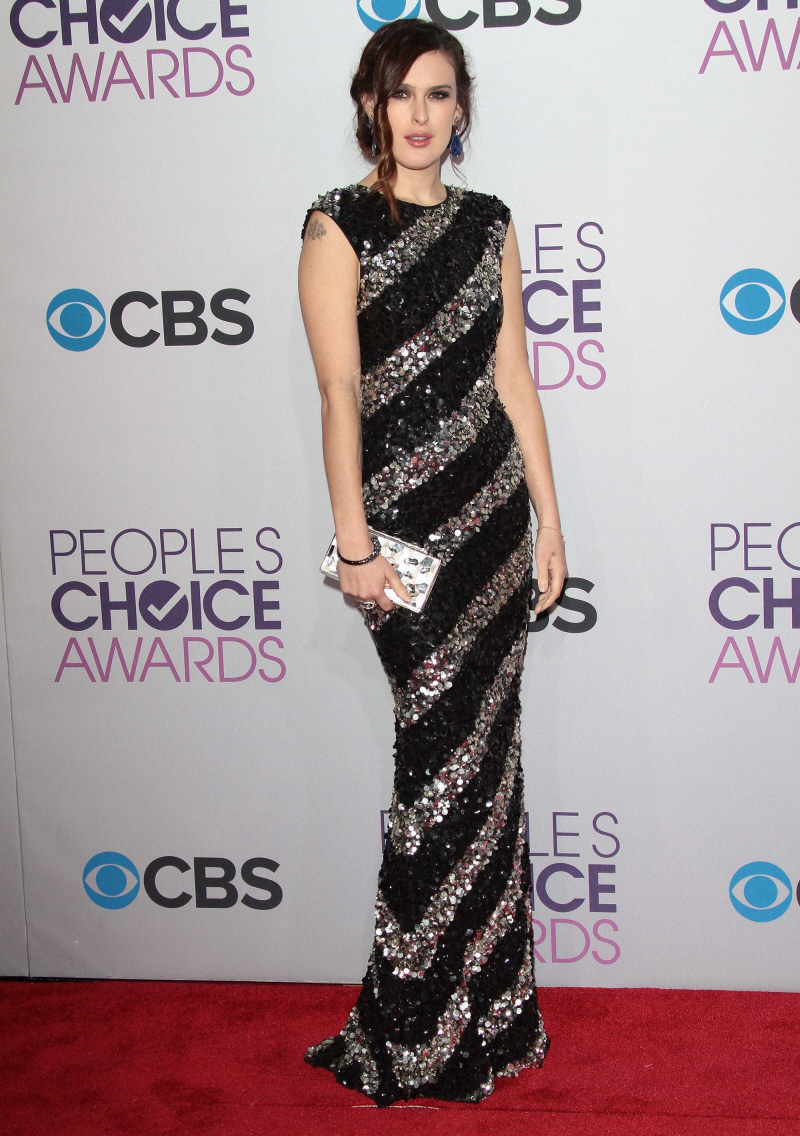 Photos courtesy of WENN.