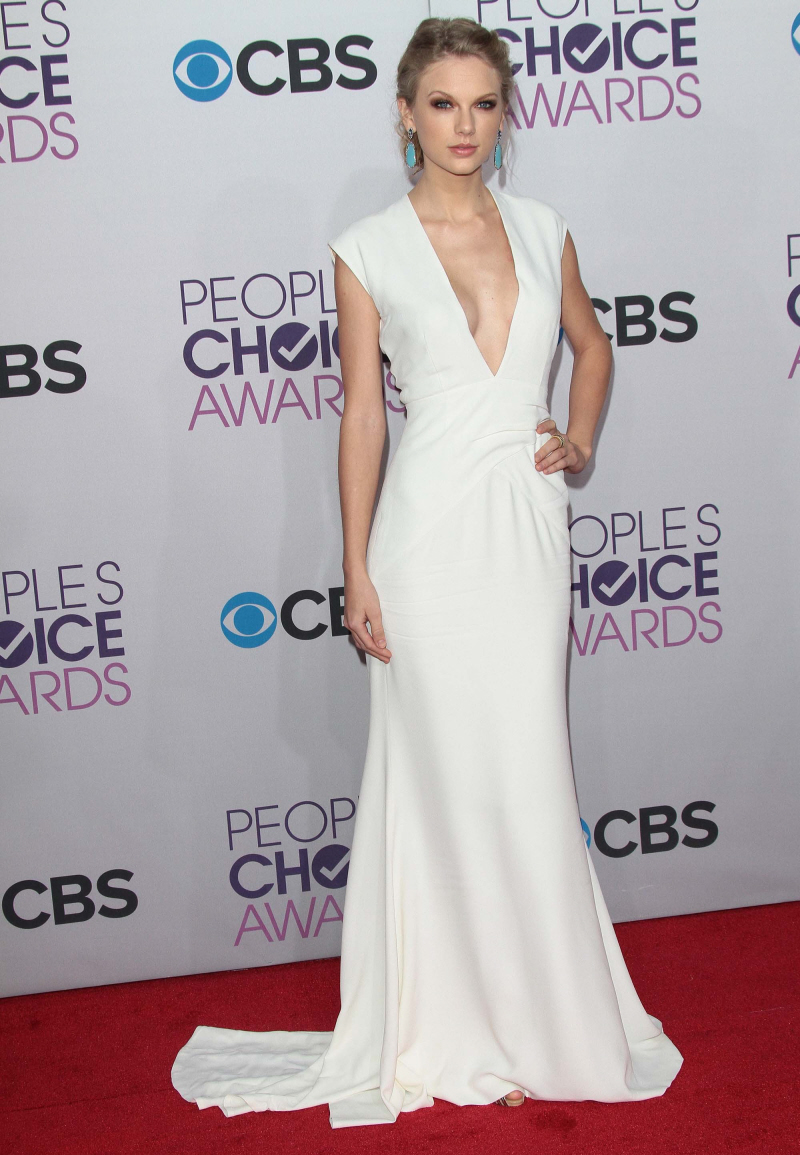 We're splitting up the People's Choice Fashion (and Dudes) into several different posts, so don't get mad when you can't have all of your People's Choice fashion at once! As for the actual awards themselves… well, you can see the list of winners here. Surprisingly enough, it's not a list dominated by Adam Sandler movies, which is what the People's Choice is usually all about. The Hunger Games was the big winner as far as movies, but Taylor Swift also got a lot of attention too – she won "Best Country Artist" or something, and she wore this white Ralph Lauren gown that made her look like a corpse bride. Let me be clear: I actually think the RL dress is very pretty and classic, and I would probably love it on someone like Halle Berry or even Jennifer Lawrence. But on Swifty, it seems bridal, and taken with her corpsey styling, it just seems like she's a corpse bride. PS… Should I talk about her bolt-ons? They're really obvious. Discuss.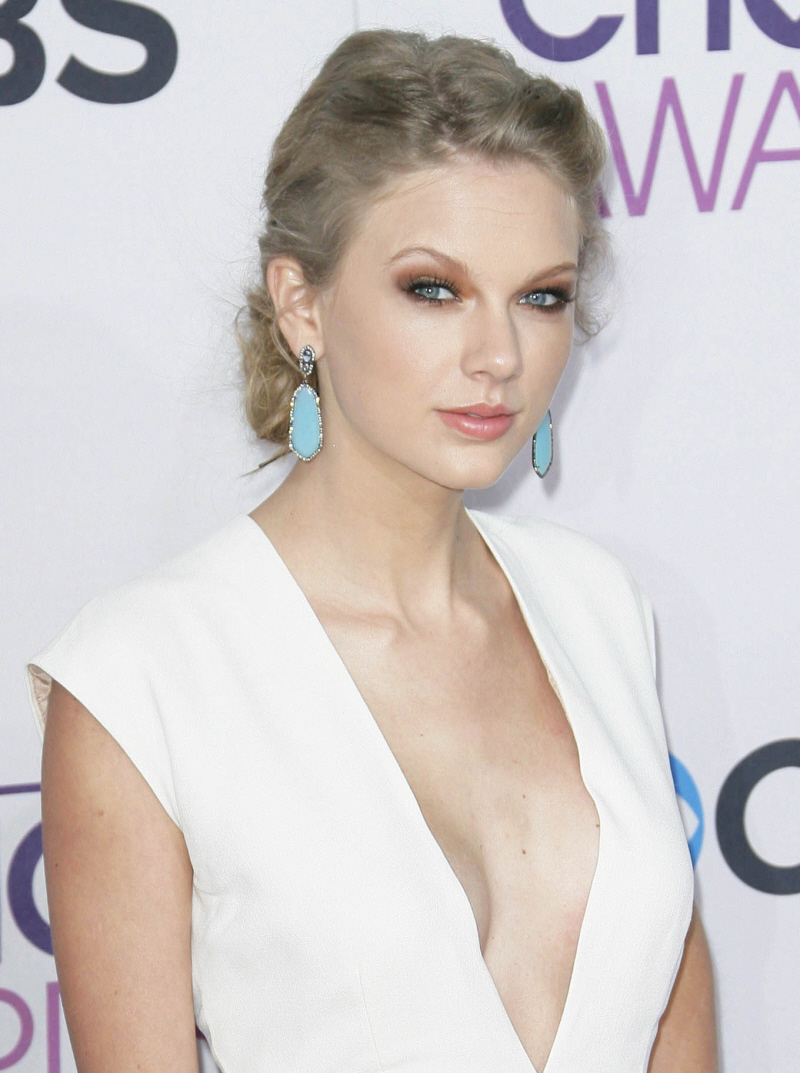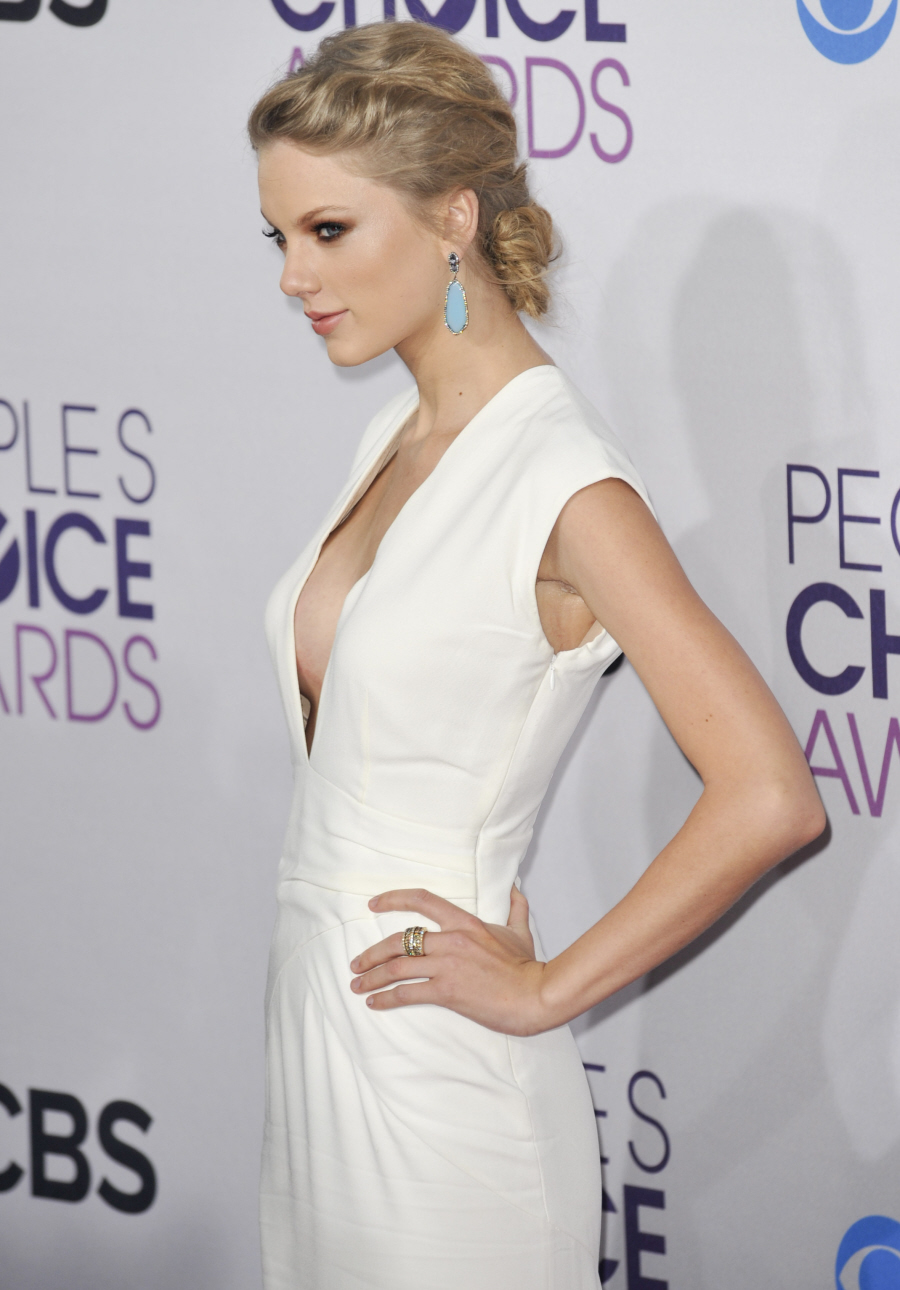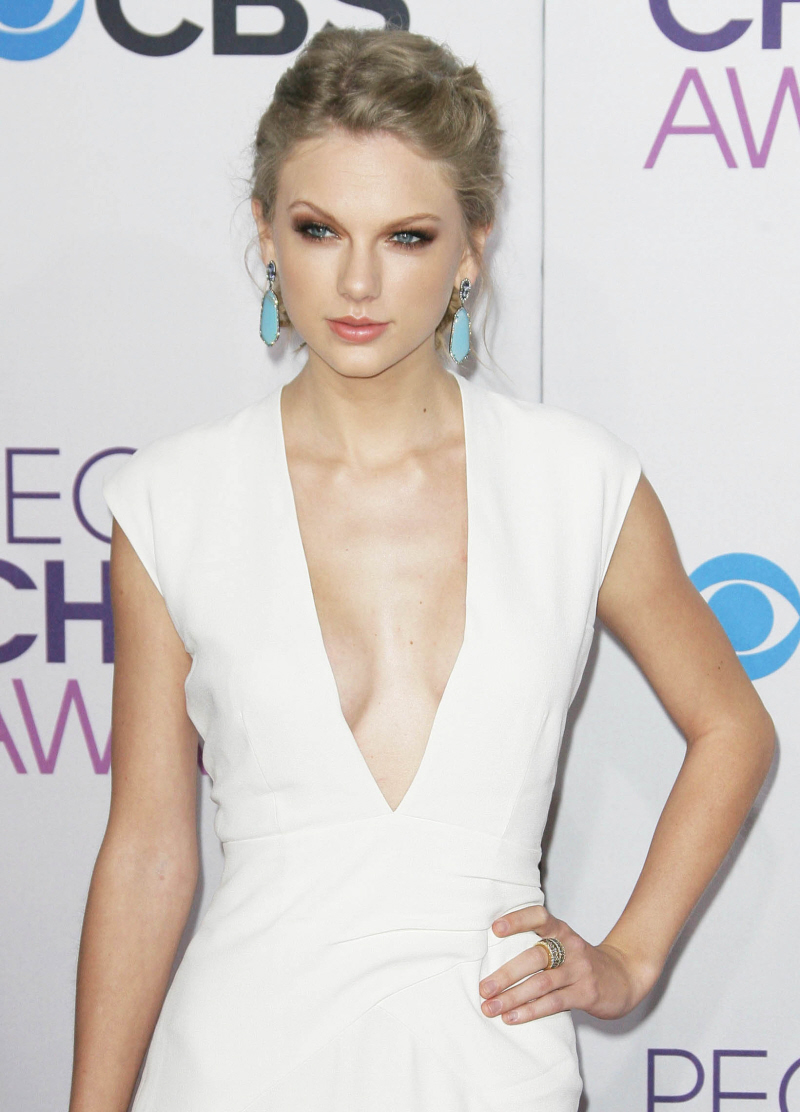 Here's Lea Michele in Elie Saab. I actually love this on her. I'm glad she didn't wear a full-length gown to the People's Choice, and this little minidress is absolutely occasion-appropriate. The hot pink is a great color on her too.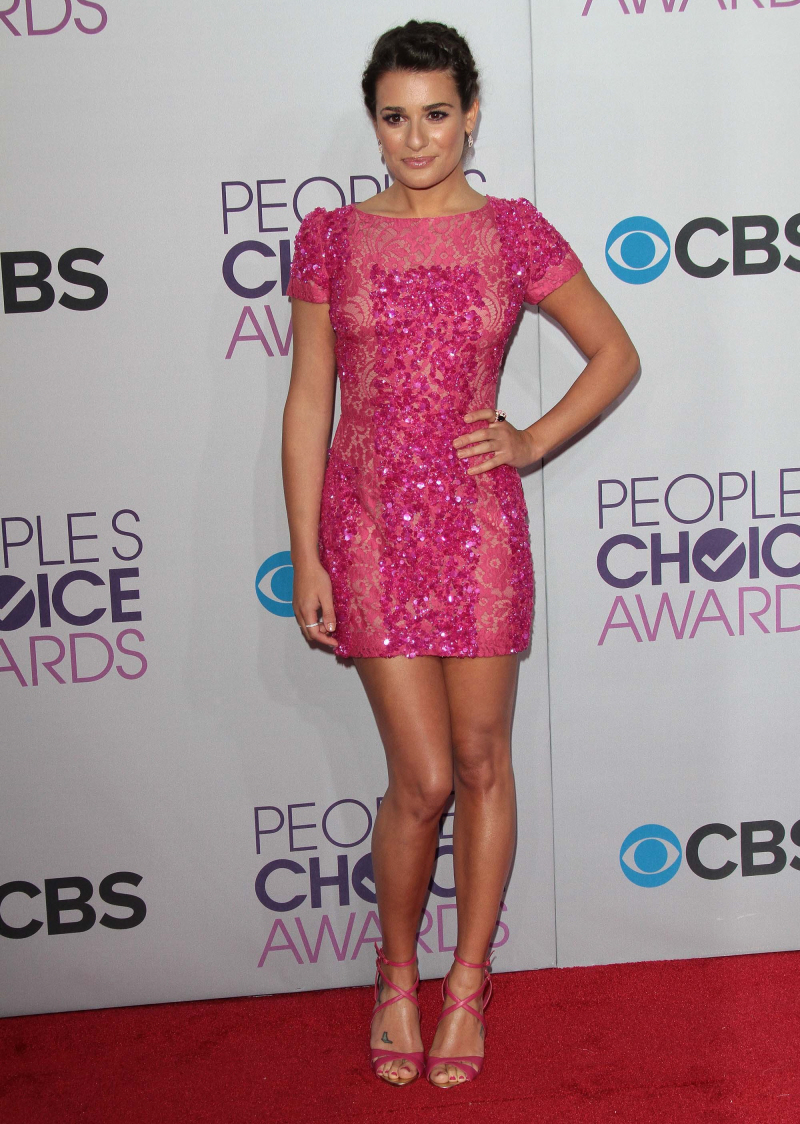 And here's Jennifer Lawrence in Valentino Couture. I cannot even describe how much I dislike this dress. It's so dated and just from a design point of view… it's sucks. Hard. It's just an ugly dress and I can't believe her stylist chose it for her. Also: why does her makeup look so awful? Is she fighting with her makeup team?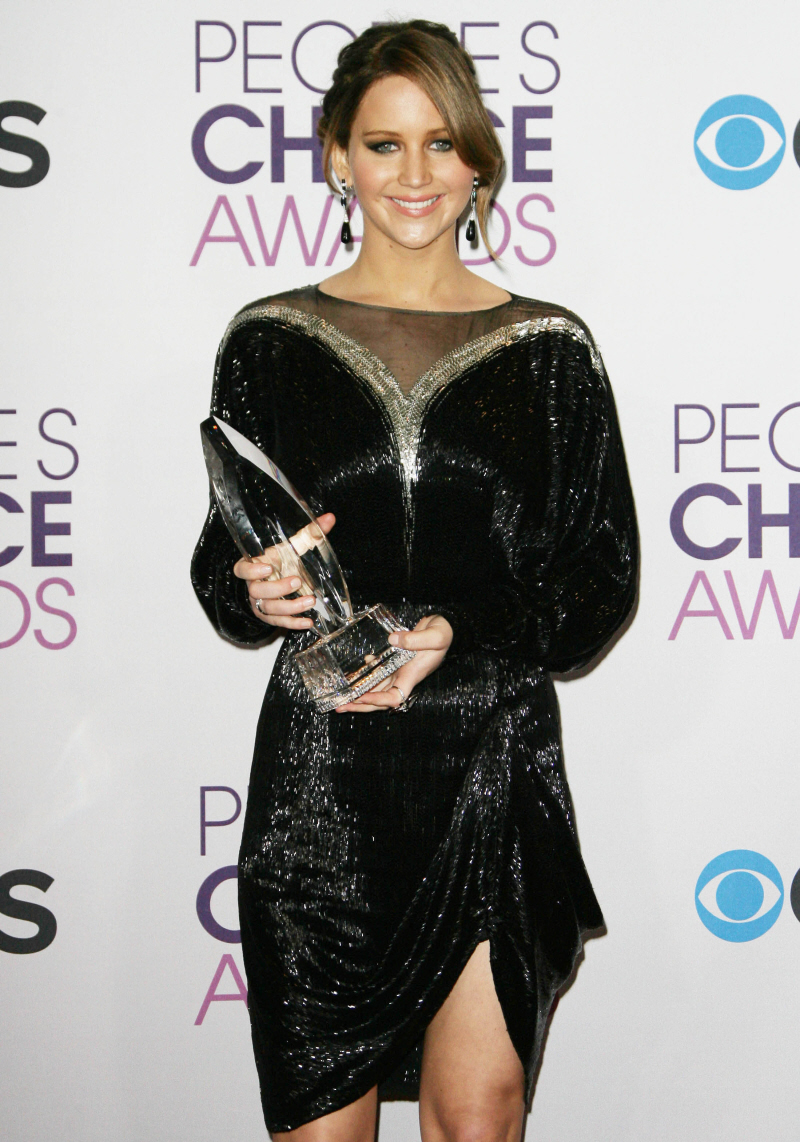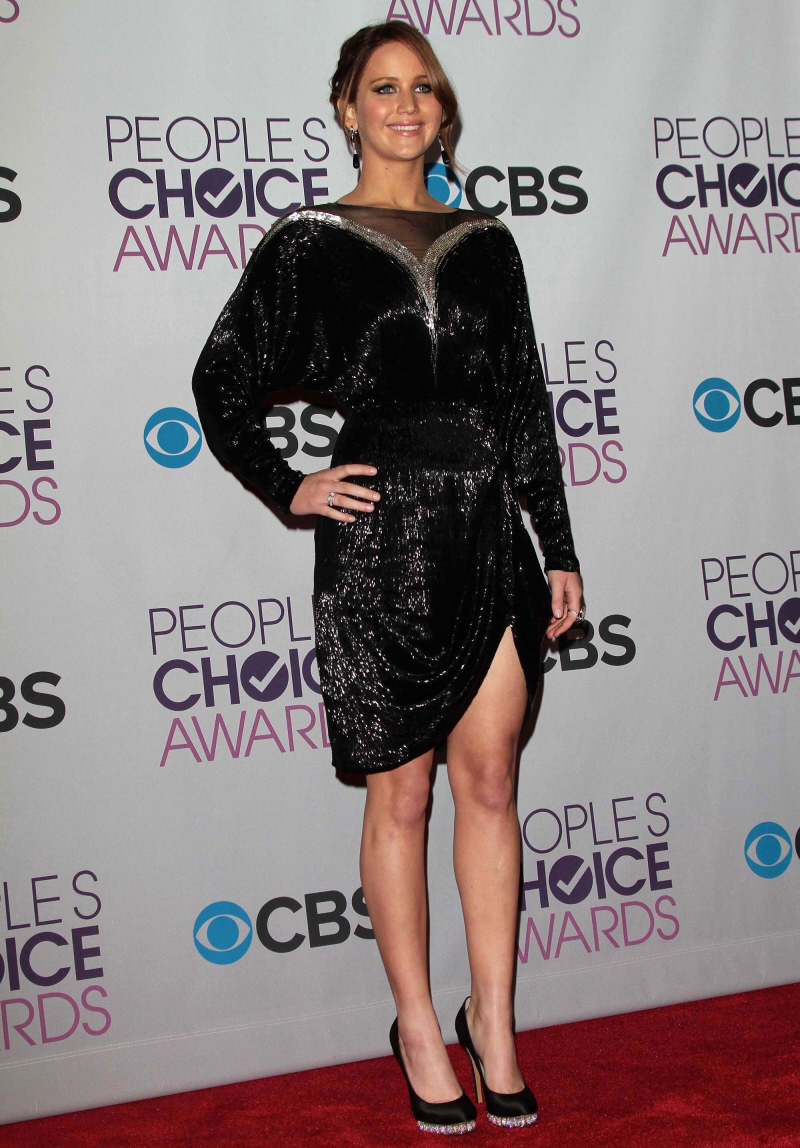 Photos courtesy of WENN.