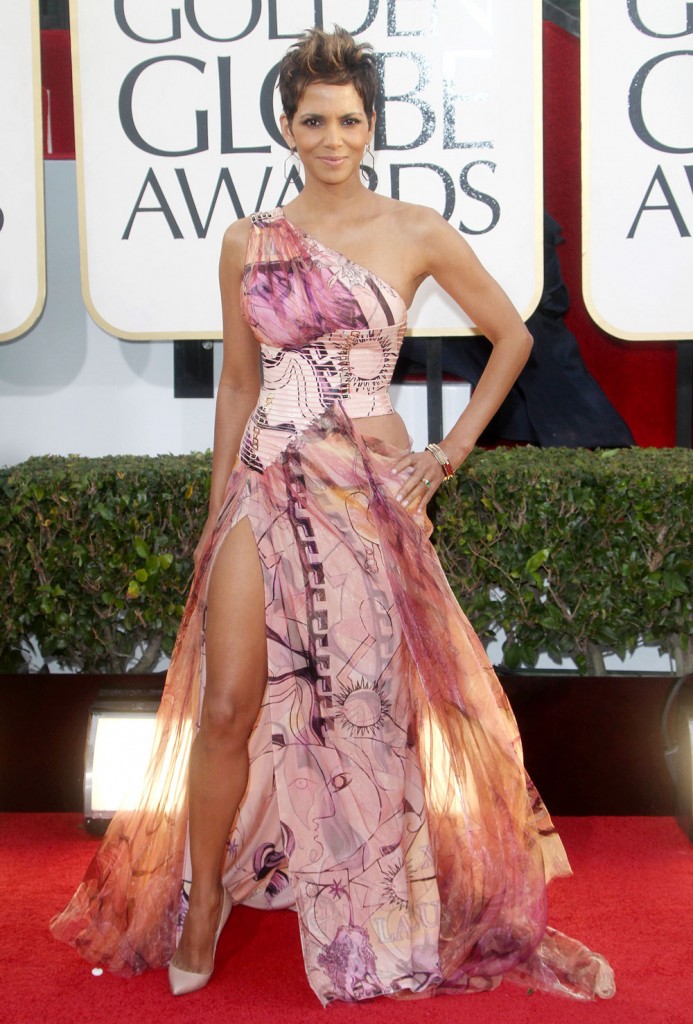 Apart from maybe Lucy Lui's Gone with The Wind disaster, Halle Berry was just about the only Globes attendee wearing a printed dress last night. She was in a celestial print pastel one-shoulder draped Atelier Versace. The bustline made it look like one of her boobs was hanging lower than the other. In true Halle form, she showed off some of her enviable stomach through this dress. So did Halle pull it off? I'll be damned if she did. Halle loves her 90s fashion and she's about the only woman who seems to consistently rock it with style. Halle looks gorgeous and offbeat here. She was true to form. Still, this was not occasion appropriate, but what the hell does Halle care? She just wants to look hot. Also, Halle's eyes look different, don't they?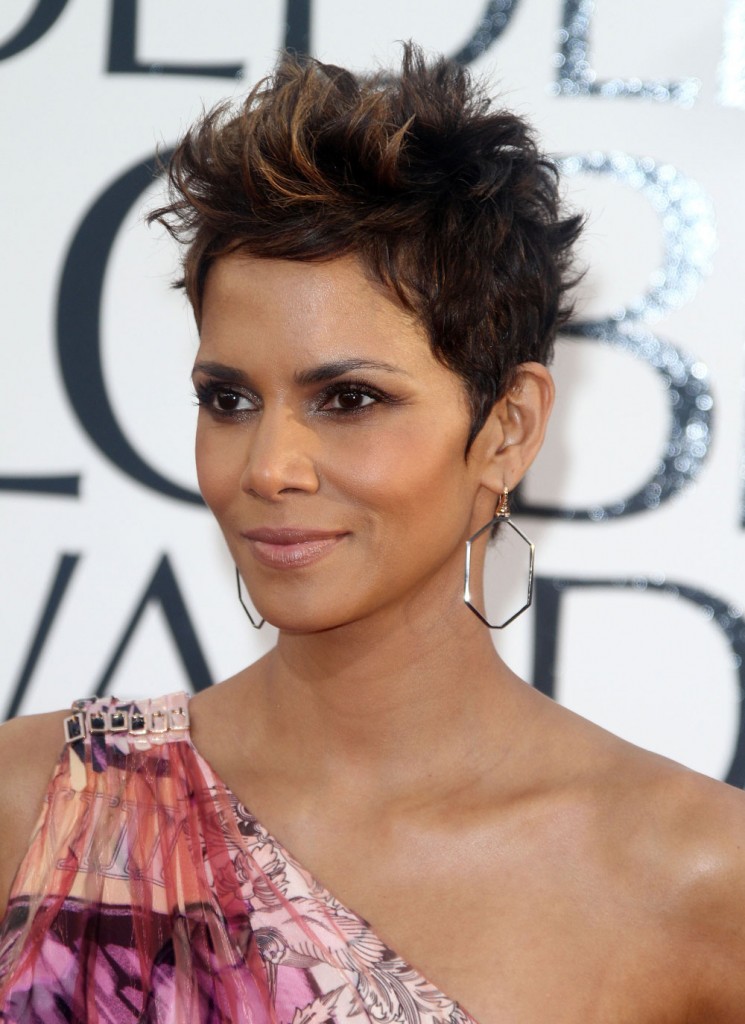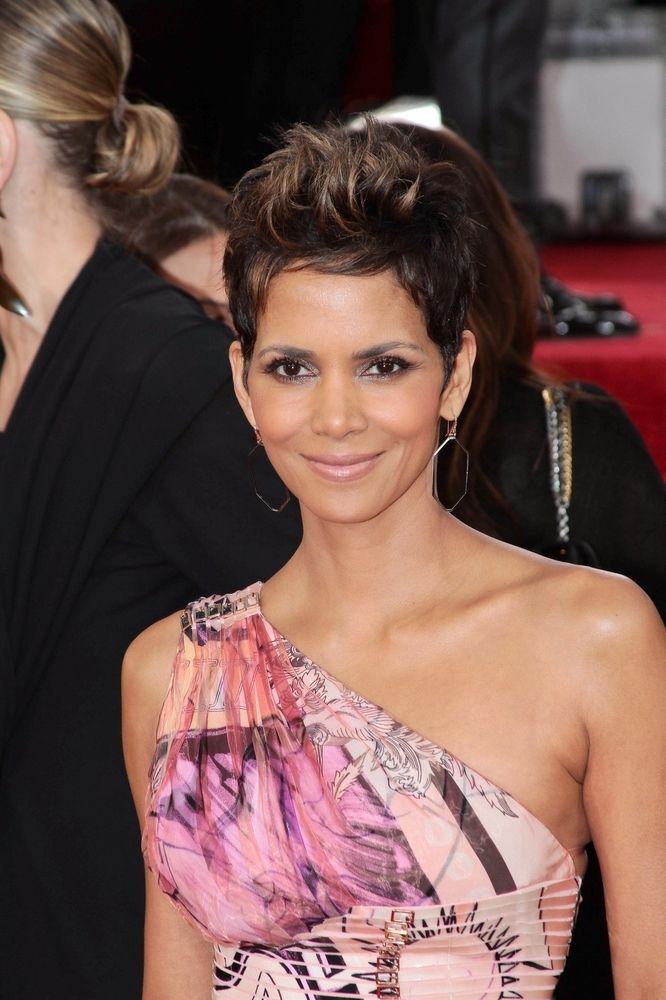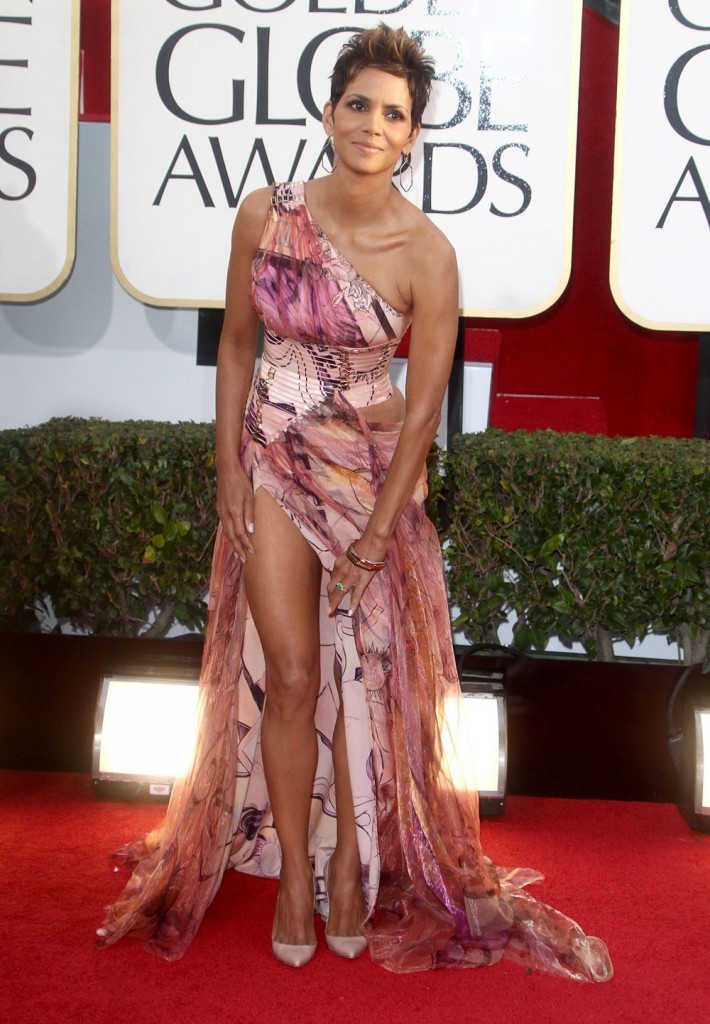 This post is somewhat dedicated to the leg-flashers, the women who stuck their legs out, Jolie-style, through the high slit in their gowns. The more time that passes, the more I realize that Jolie was somewhat of a trailblazer for this trend and that we should reserve our mocking for those who follow it blindly. Like I doubt any of these women did this as a joke, particularly Eva Longoria here who is straining to show as much thigh as possible. Look at her caterpillar eyelashes and her Bride of Frankenstein poof. Eva thinks she's super hot in this black lace dress with slits everywhere. This mess of a dress is custom Emilio Pucci.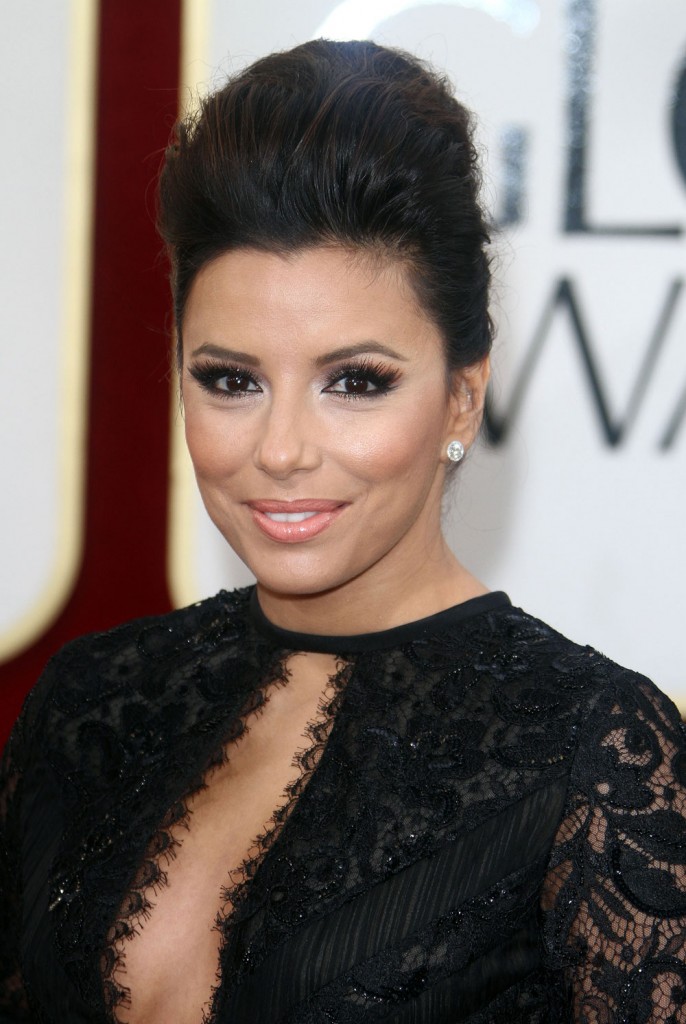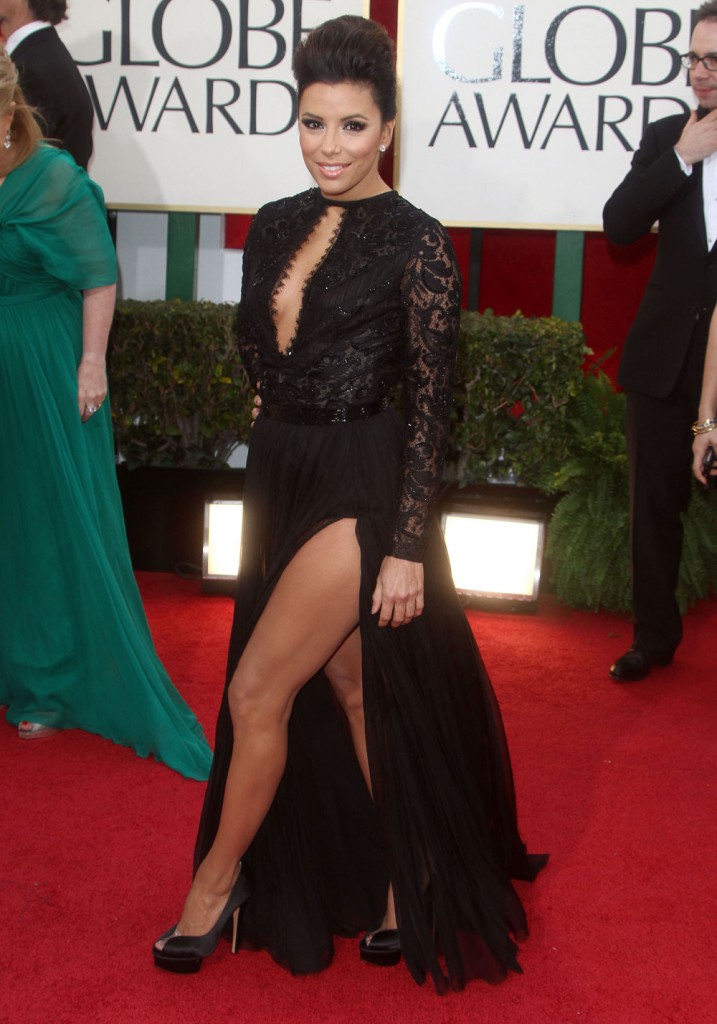 Heidi Klum was in her latest go-to designer, Alexandre Vauthier. For Heidi, this tight, high slit gown isn't bad. For anyone else it's been done before and it's not that interesting. Also check out how orange Heidi is.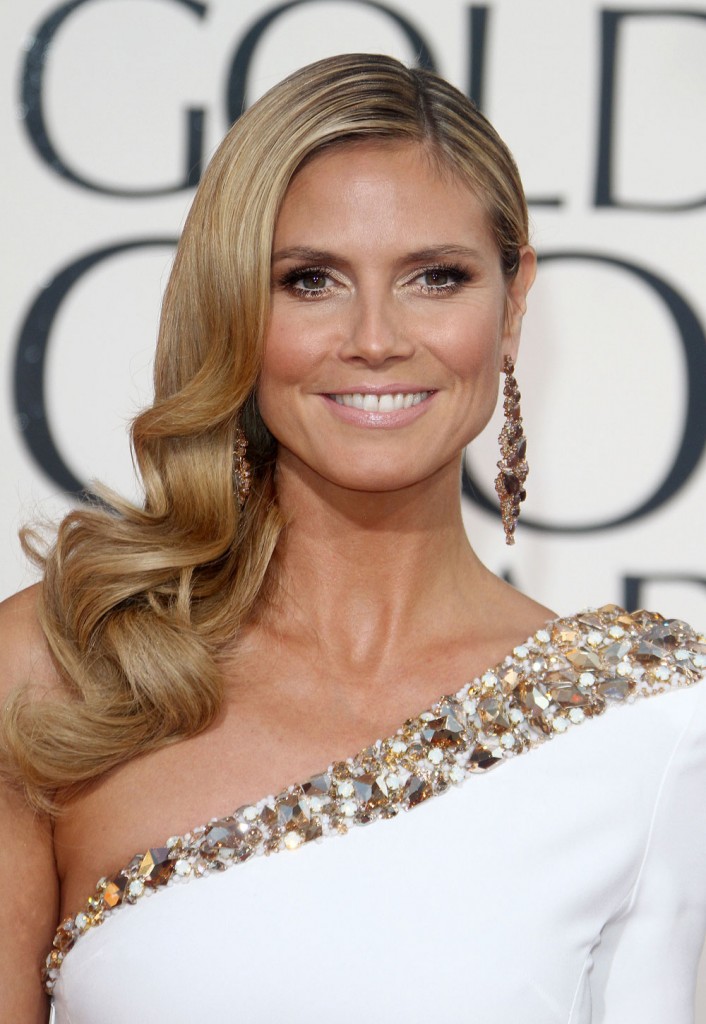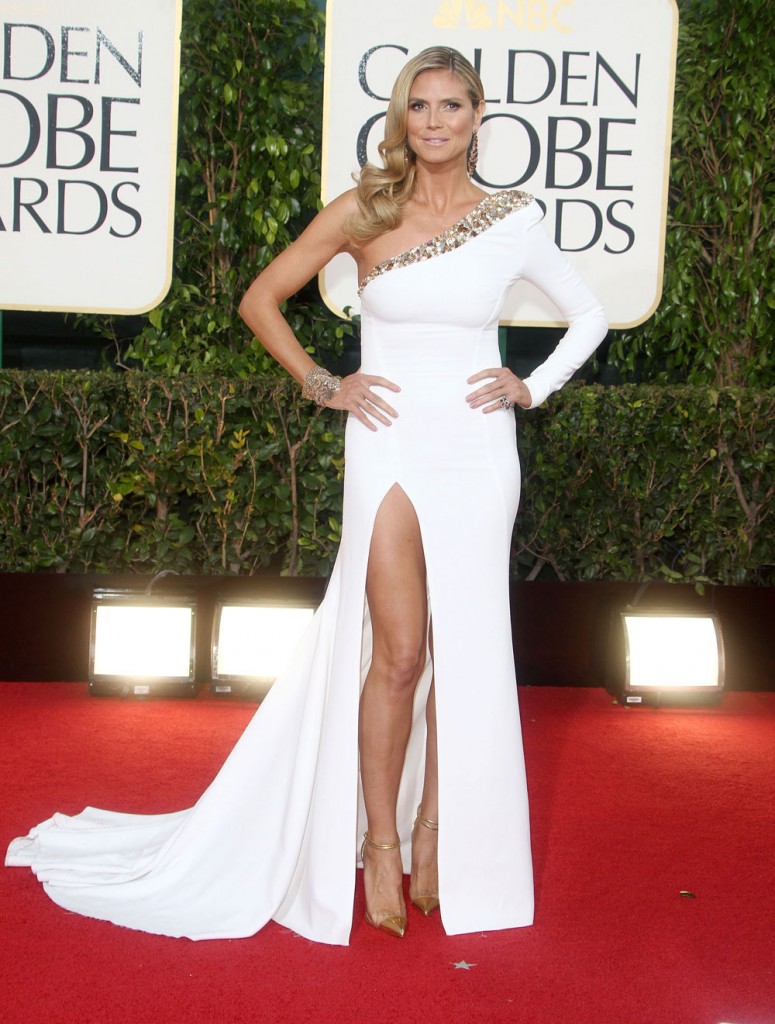 Also very orange and try-hard is Lea Michele. We just saw her very pap-friendly vacation with her boyfriend, Corey Monteith, so some of this radioactive glow is probably natural, but it looked pretty fake to me on screen. Lea was in Elie Saab. It's not a bad dress, but she bugs me so much I have a hard time admiring her fashion. Did anyone else get annoyed by the constant L'oreal haircare commercials featuring Lea that aired during the breaks?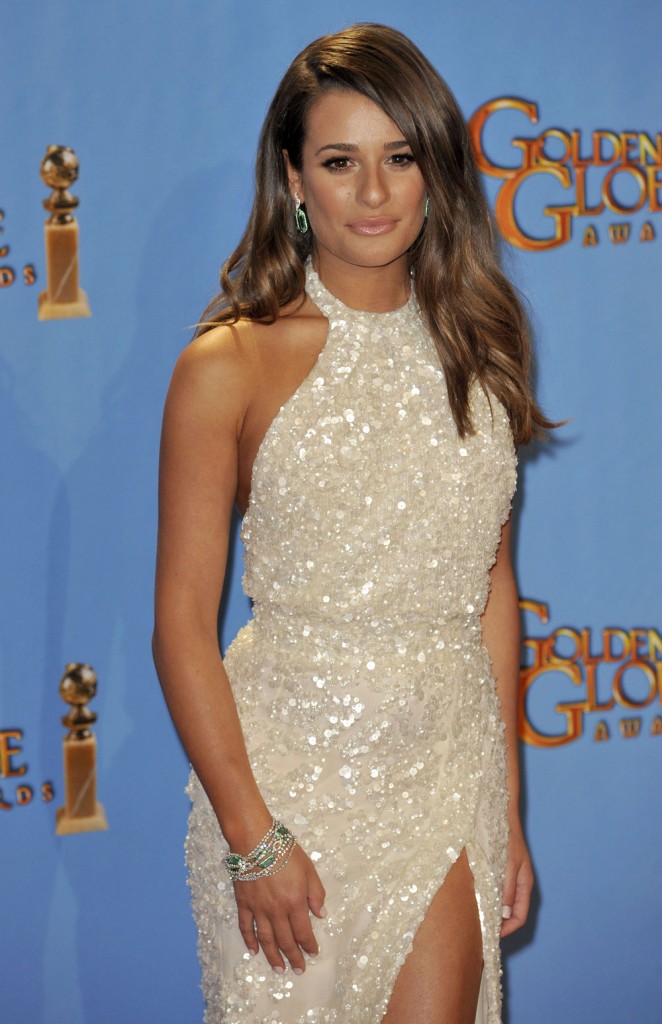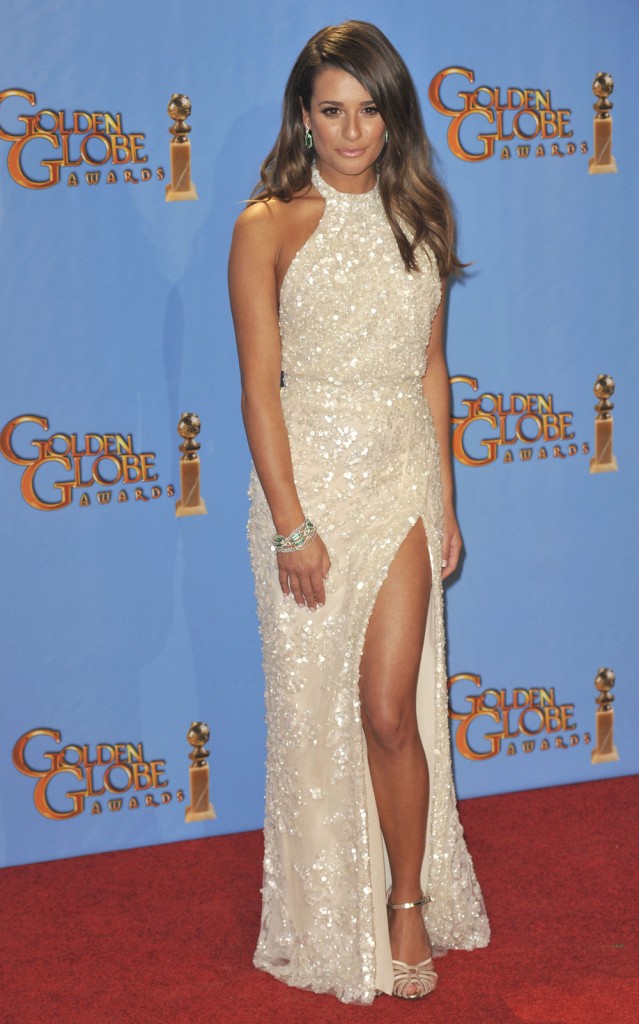 And finally Rosie Huntington-Whiteley in black Saint Laurent. This is probably some high fashion gown that I'm not "getting," but it just looks like a gothic mess to me, like something I would wear to an eighth grade ball and think was cool. I like the belt. I guess Rosie was there as Jason Statham's date, so they must be going somewhat strong. We heard breakup rumors about these two just about a month ago.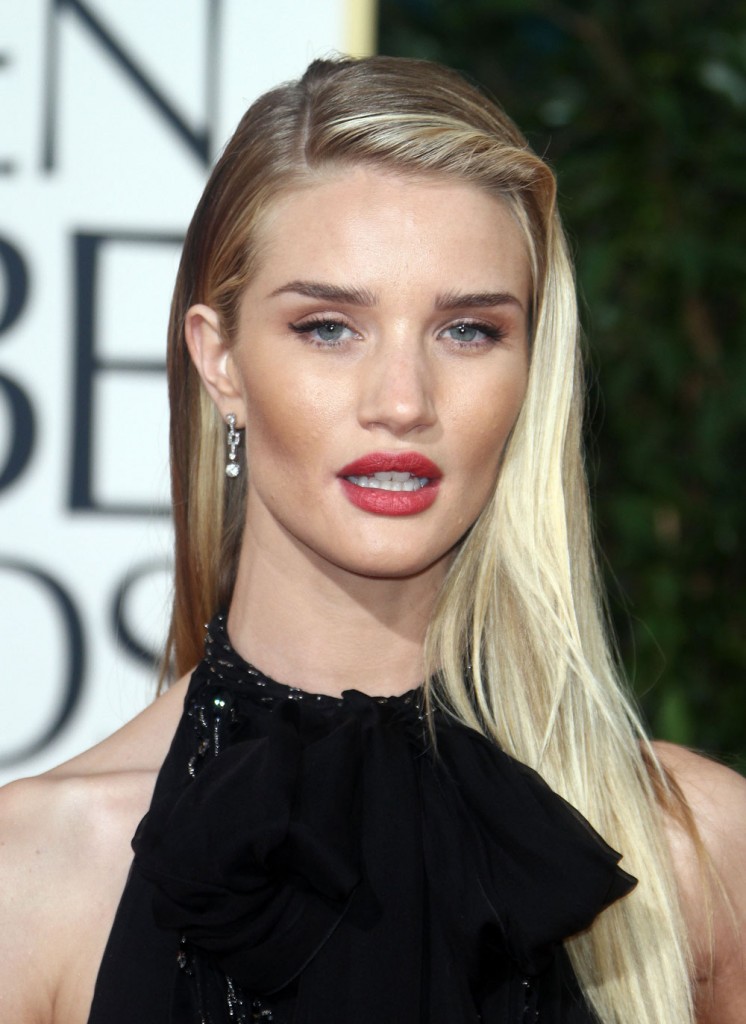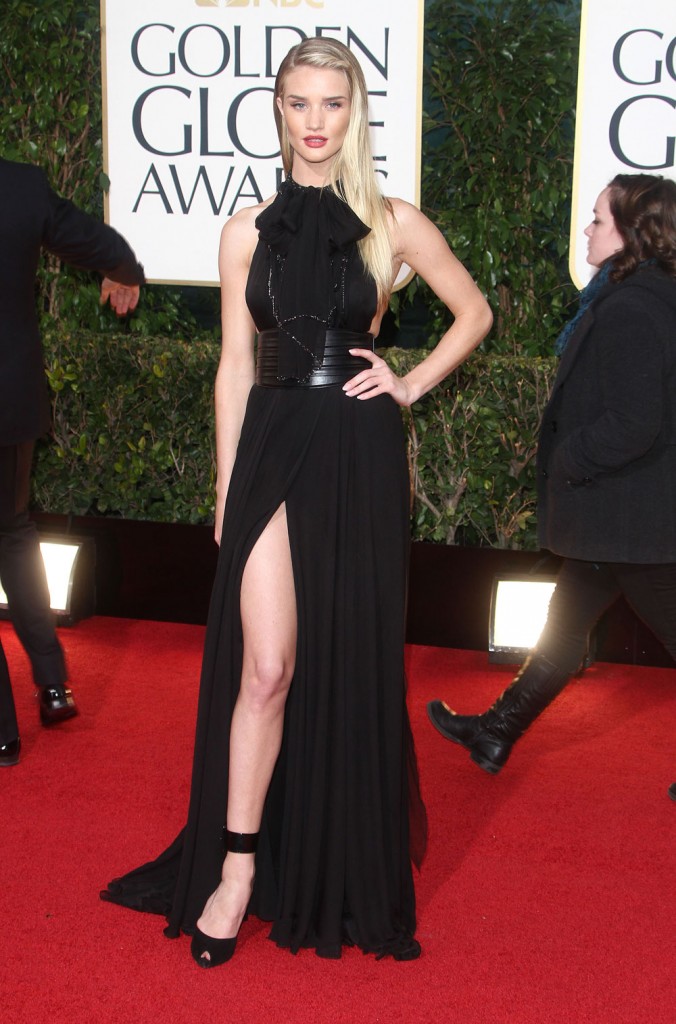 Statham needs to shave that hot head of his. Hair is not a good look for him.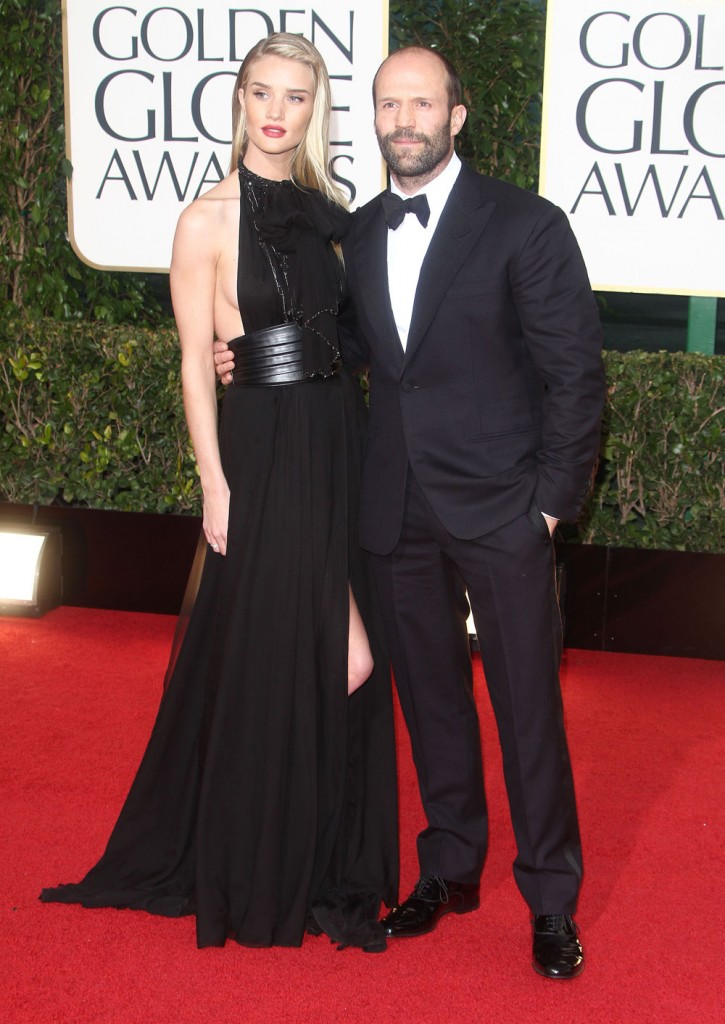 Photo credit: FameFlynet and PRPhotos