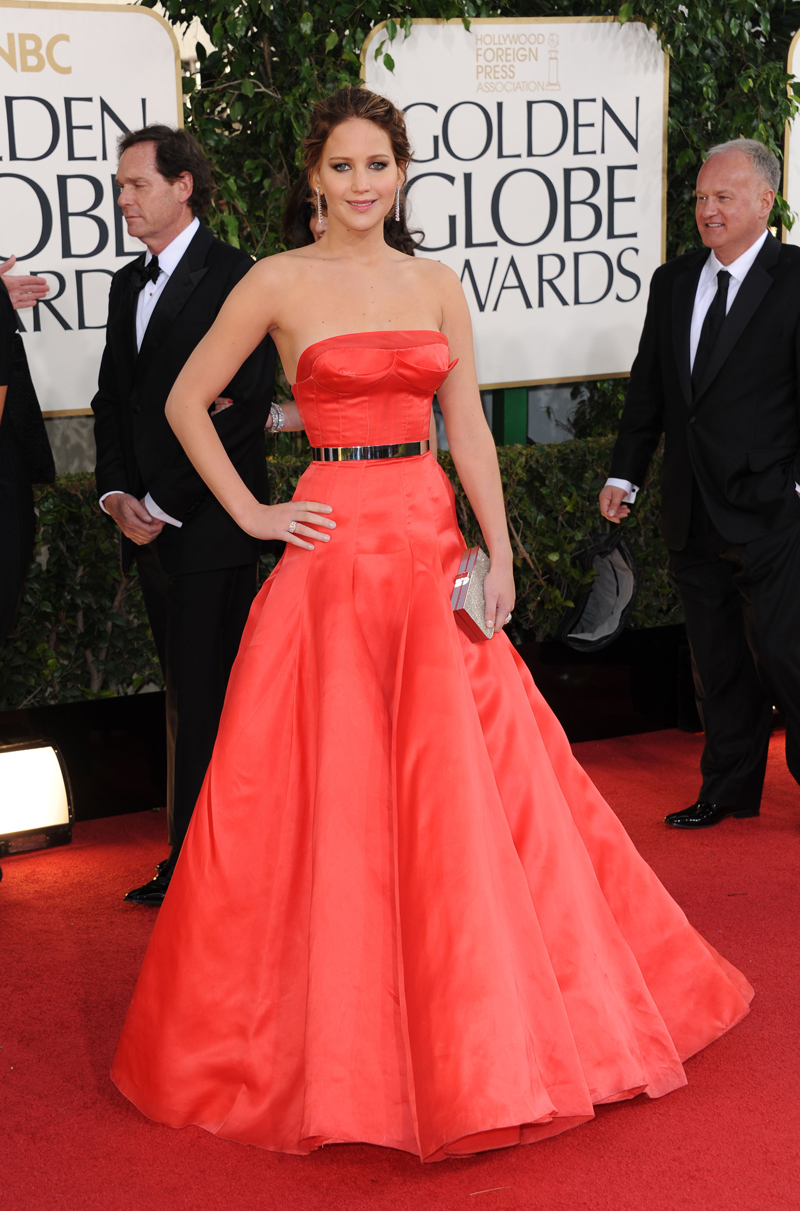 At last night's Golden Globes, Jennifer Lawrence won Best Actress in a Comedy or Musical for her role as Tiffany in Silver Linings Playbook. As such, Jennifer is one of the forerunners going into the last leg of the Oscar race, but she faces stiff competition from Jessica Chastain, who won Best Actress in a Drama. Both ladies have been nominated for an Oscar once before (Jennifer for Winter's Bone and Jessica for The Help), so it will be interesting to see who comes up as the winner for the Academy Award. Here's Jennifer's speech, and it's very appropriate and charming. I love that she started out with "I beat Meryl! That's what it says!"
Now let's talk about Jennifer's dress, which I didn't really like that much. This gown is not nearly as bad as some of her other looks but felt like a letdown compared to the amazing Prabal Gurung at the Critic's Choice and the Valentino numbers from this weekend. At least it wasn't Marchesa though, right? Jennifer wore a strapless, dark orangy (she called it "coral") Dior haute couture gown, and she said "I don't really know what haute means but I had to say it." I do believe her on that note and do like the bottom half of this dress (the skinny belt is actually pretty great), but the boob area was just silly looking in this dress. I think that if the "shelf" had pushed both boobs together more, it would have been acceptable, but the two-cup look gives the effect of "boob darts." Madonna would probably approve, but JLaw can do better than this!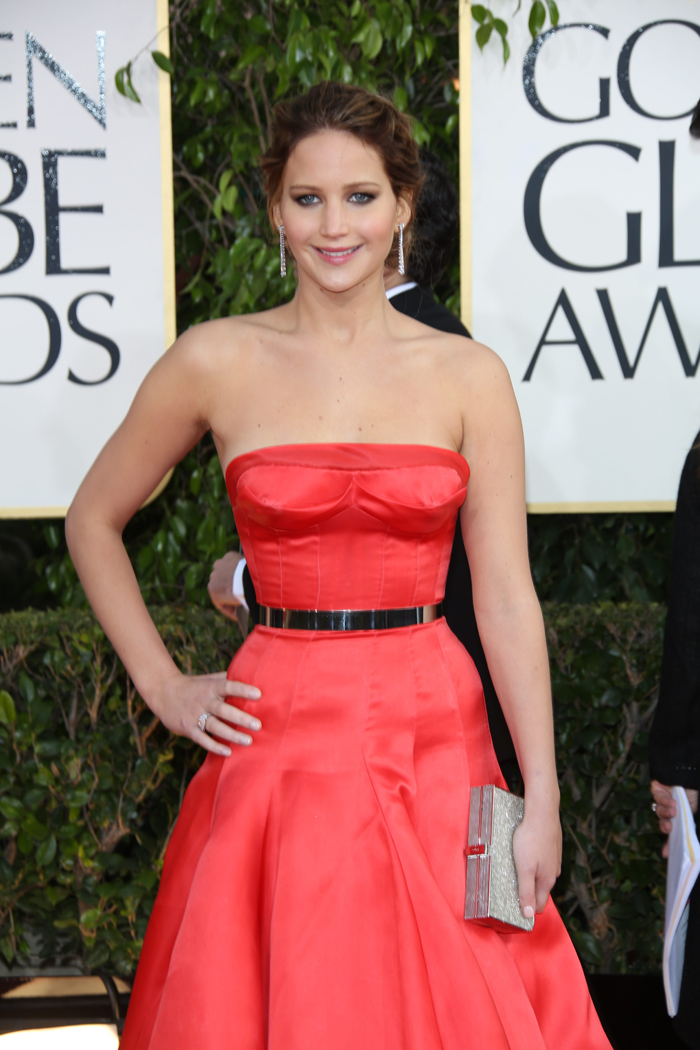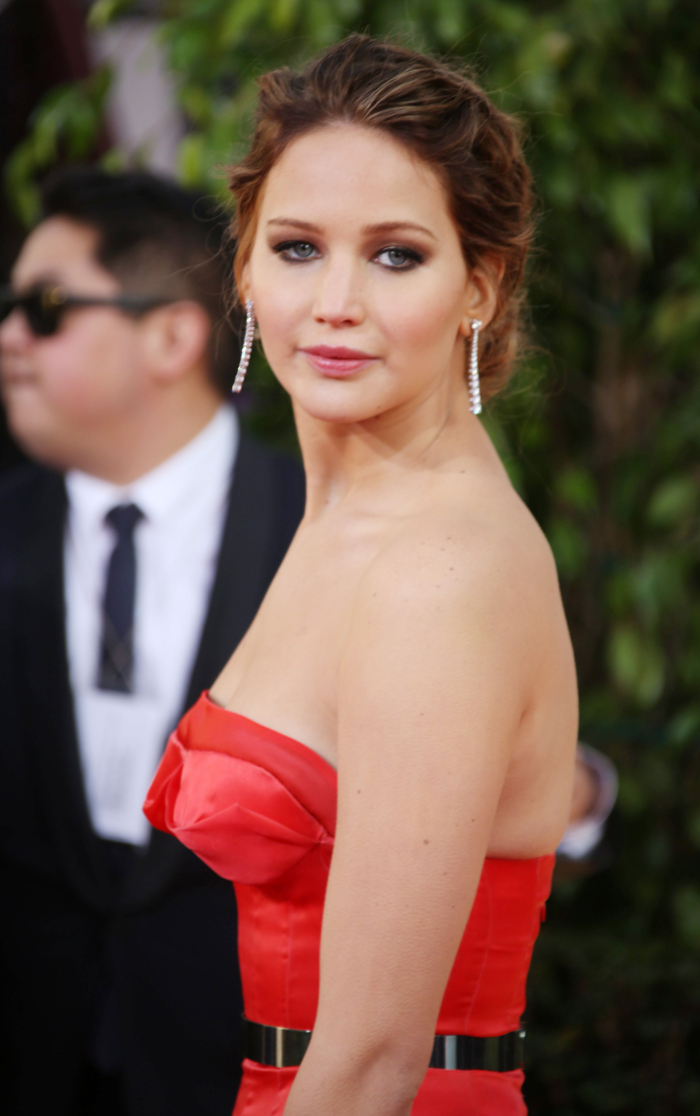 Hair and makeup seems to be a real problem area for JLaw on the red carpet. God, she is just so beautiful, but she needs to surround herself with more talented people in this department. I'd have loved to have seen her hair in long, loose curls around her shoulders with rosier makeup. The Chopard jewelry was a success though. Those earrings are gorgeous.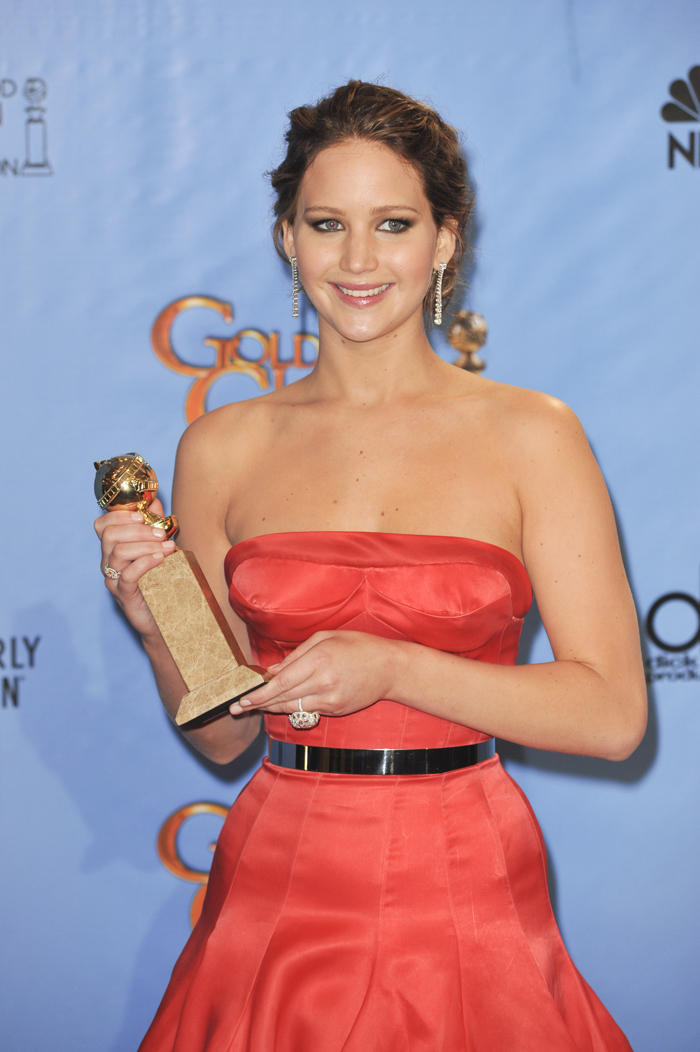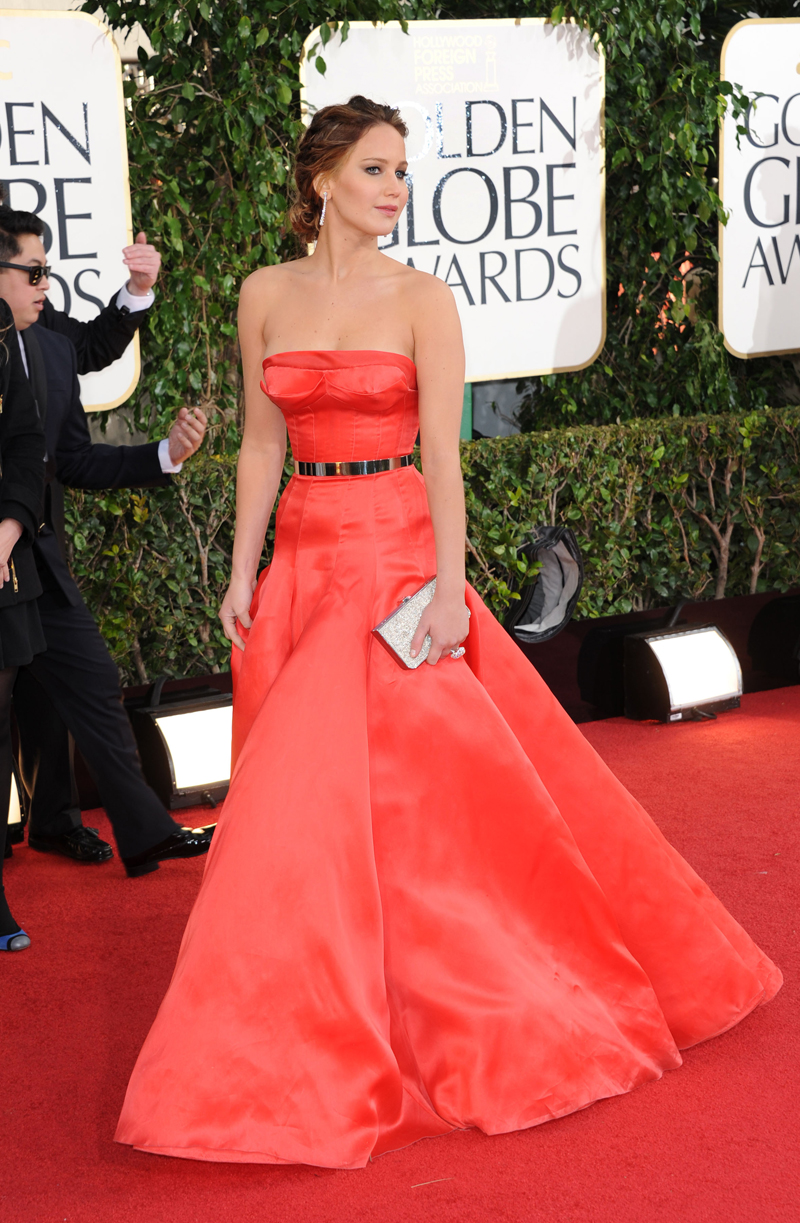 Photos courtesy of WENN