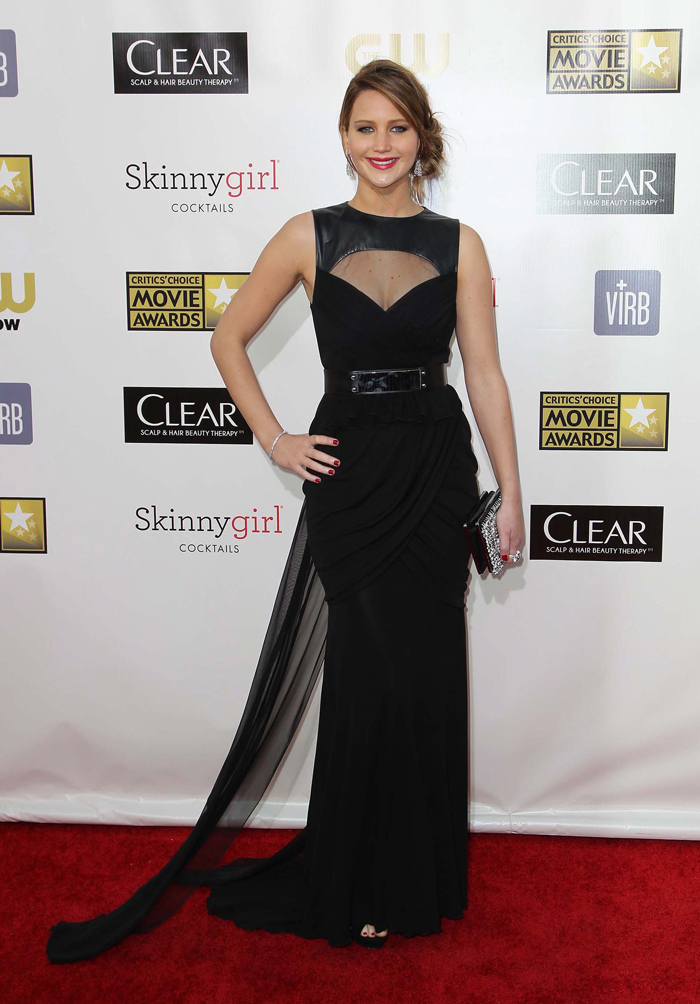 Is anyone else slightly disturbed by the ease in which Silver Linings Playbook is taking the awards shows by storm thus far? I've seen the movie, and it's defintely a cute and charming little flick; essentially, the film is a twist on romantic comedy with a bunch of antidepressants and some moderate mental illness thrown in for good measure. SLP is admittedly a good movie and a very likeable one, but it's definitely not Best Picture material when it comes to the Oscar race. However, Harvey Weinstein could likely have his way and take everything (he really wants a threepeat after winning Best Picture two years running), and I honestly think I will die if Bradley Cooper walks away with a Best Actor gold statuette. That can't happen, right?
At last night's Critic's Choice awards, Silver Linings did indeed perform a virtual half-sweep by taking the awards for Best Comedy, Best Actor in a Comedy (BCoop, serial killer extraordinaire!), and Best Actress in a Comedy (Jennifer Lawrence, obviously). Jennifer also took home the Best Actress in an Action Movie for her work as Katniss Everdeen in The Hunger Games. The girl may very well be the most decorated actress ever by the time her career ends in several decades. I know some of you don't like JLaw and are tired of her talking about her "fat" body, but I still dig her and think she's a refreshing alternative to the other starlets populating Hollywood today.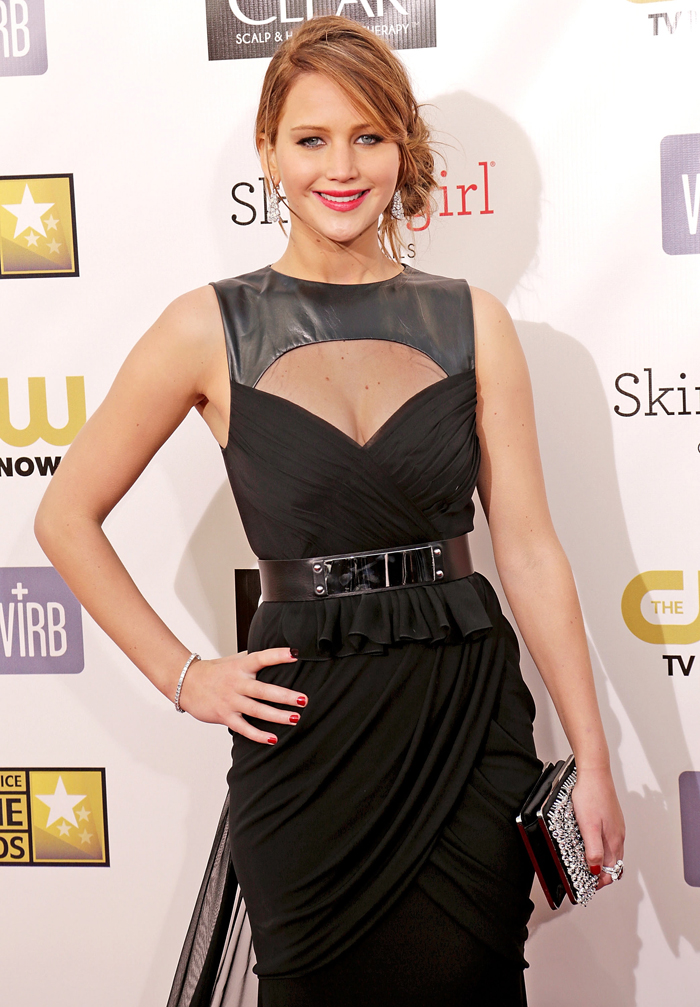 Jennifer looked pretty fantastic last night and certainly was dressed much better than she was in that awful Valentino Couture she wore for the People's Choice Awards. Here, Jennifer wore an amazing black Prabal Gurung gown with a flattering shape and beautiful sheer fabric that all makes for a very dramatic appearance. The train is just right and not too much on this dress, and JLaw has just the right amount of cleavage poking though on the cutout shape. I would have preferred that the entire dress (save for the belt) would have been in the same fabric instead of having that odd dash of leather at the top, but overall, this is a winning look for JLaw. She usually looks so uncomfortable on the red carpet, but she's working the hell out of this dress.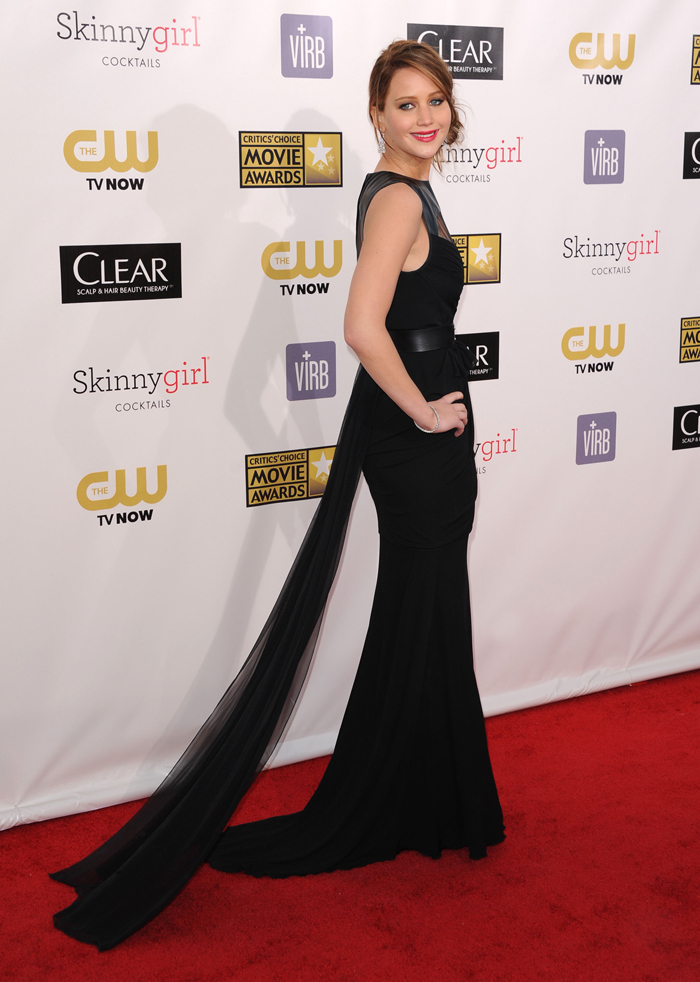 Also, Jennifer scored major points for her makeup and hair. Finally, no winged bangs! The low, side-slung chignon is just messy and piecey enough to work, and her makeup artist must have loved her last night. Very pretty.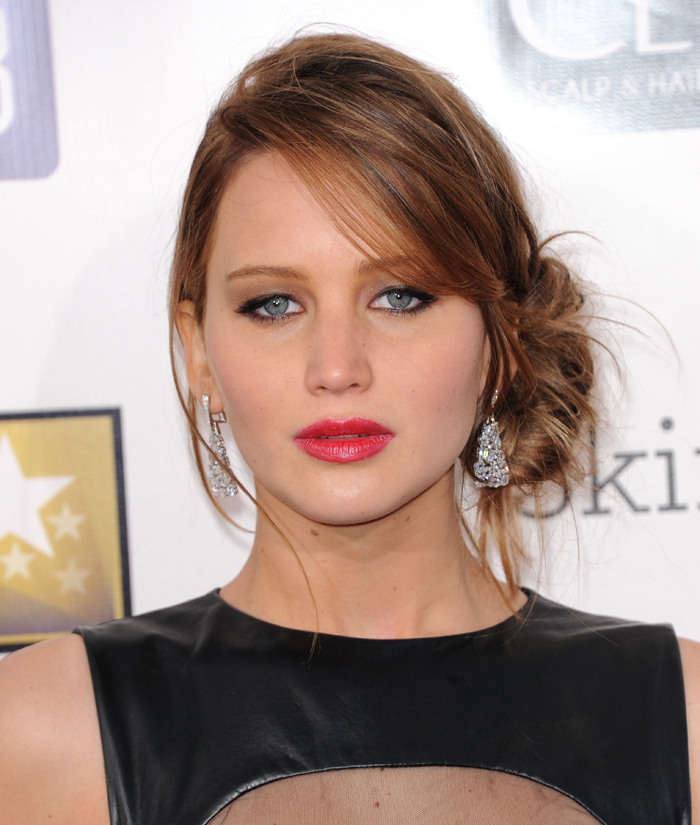 Update: This is so sad, and victory remains bittersweet even for JLaw. InTouch reports that Jennifer and her boyfriend of two years, Nicholas Hoult, have broken up. According to a friend, "They're young and grew apart," which is entirely understandable. So I guess Jennifer will be attending the Globes solo, and the filming of the next X-Men movie could get pretty uncomfortable.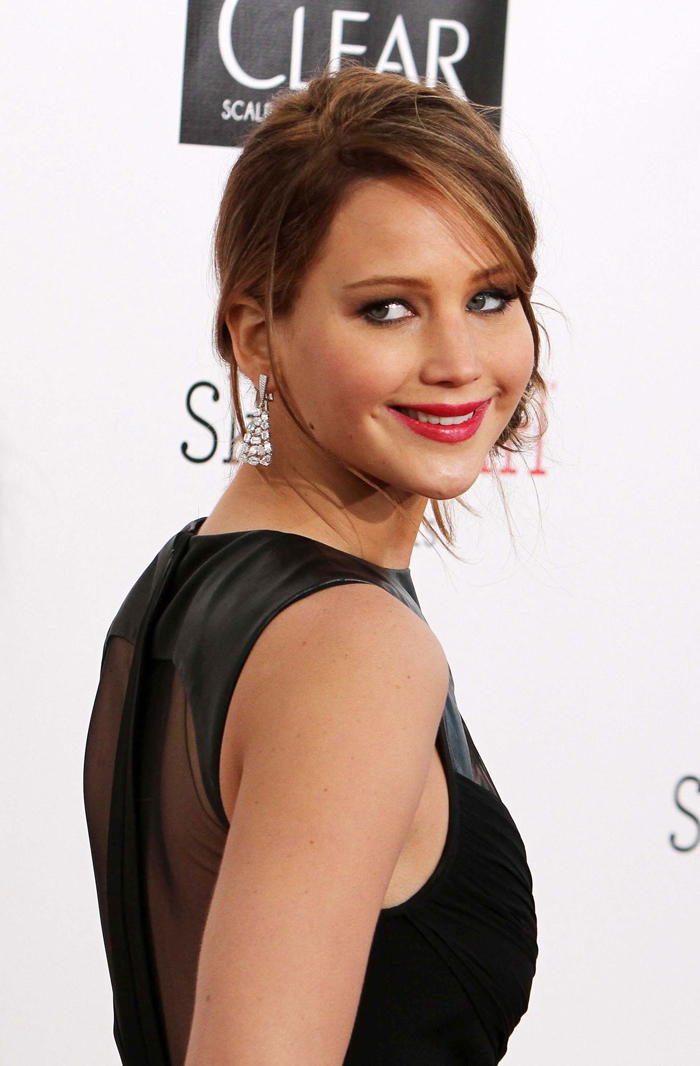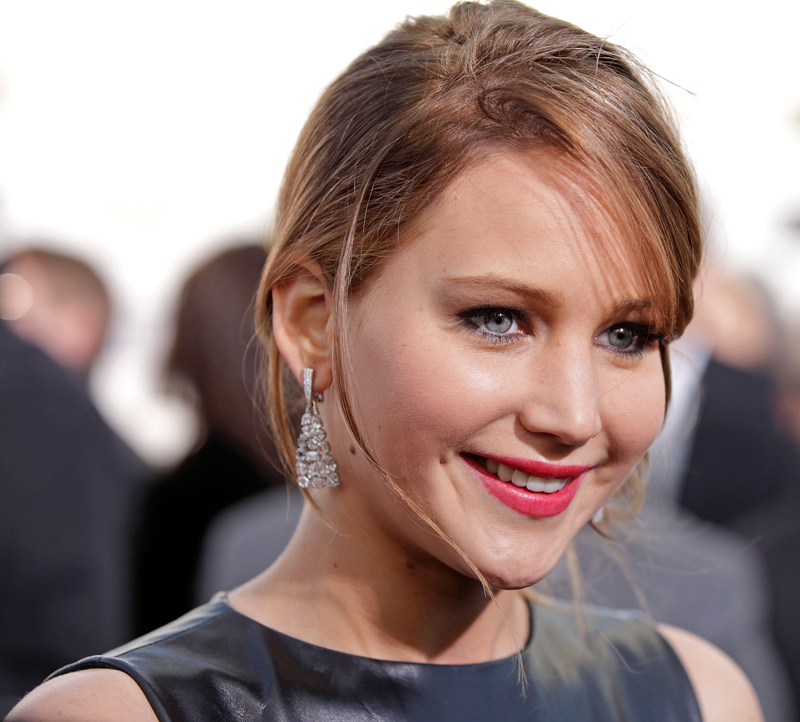 Photos courtesy of WENN