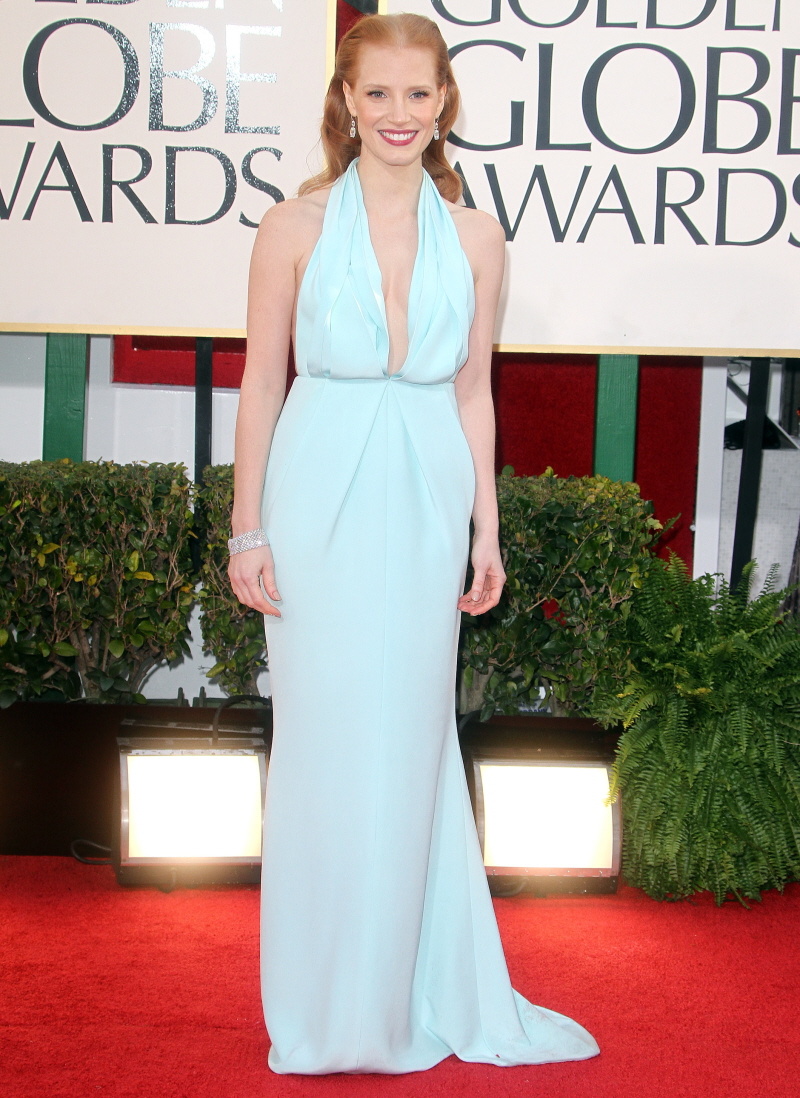 I was sitting here, debating with myself as to when I should cover Jessica Chastain's Golden Globes appearance last night. Like, I wanted to put it off because Jessica has begun to bring up some severely mixed feelings for me. I saw Zero Dark Thirty this weekend, and while she was great in the role, and I really liked the movie overall, I'm still not sure if I think she should sweep all of the awards for Best Actress. I respect her talent and everything… but I'm still not sure if she gave that kind of performance. And then there's the other stuff too… like, she still doesn't know how to do all of the extra stuff, like dress like the leading contender for the Best Actress Oscar.
Jessica wore this Calvin Klein gown which… OMG. Let me just say one nice thing before I completely lose my mind: it was a pretty color on her. The color made her beautiful ginger hair stand out. But this dress was a total g—damn disaster. It added about 20 pounds to her, all in the breast and midsection. Jessica has a lovely small bust, and her girls are perky… but you wouldn't know it from this disaster of a gown. It made her boobs look like they were at her waist. The cut was definitely off, but this is just a really poorly designed gown overall. Like, it aimed to be a pageant gown AND IT COULDN'T EVEN PULL IT OFF.
Add to that… Jessica hair style was doing her no favors either. She has that beautiful red hair, and it looks healthy and long and like she has a natural wave to it… and she doesn't really know what to do with it. So she just got out the AquaNet and sprayed the hell out of the sides…?
One more nice thing – I did like Jessica's speech: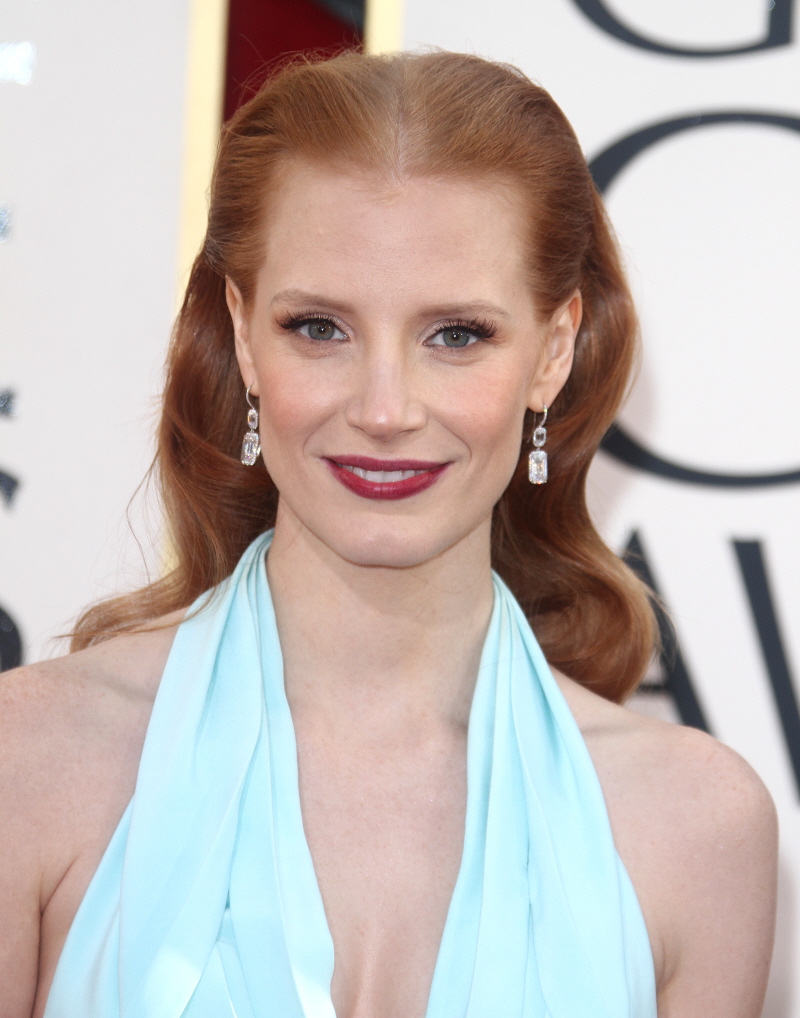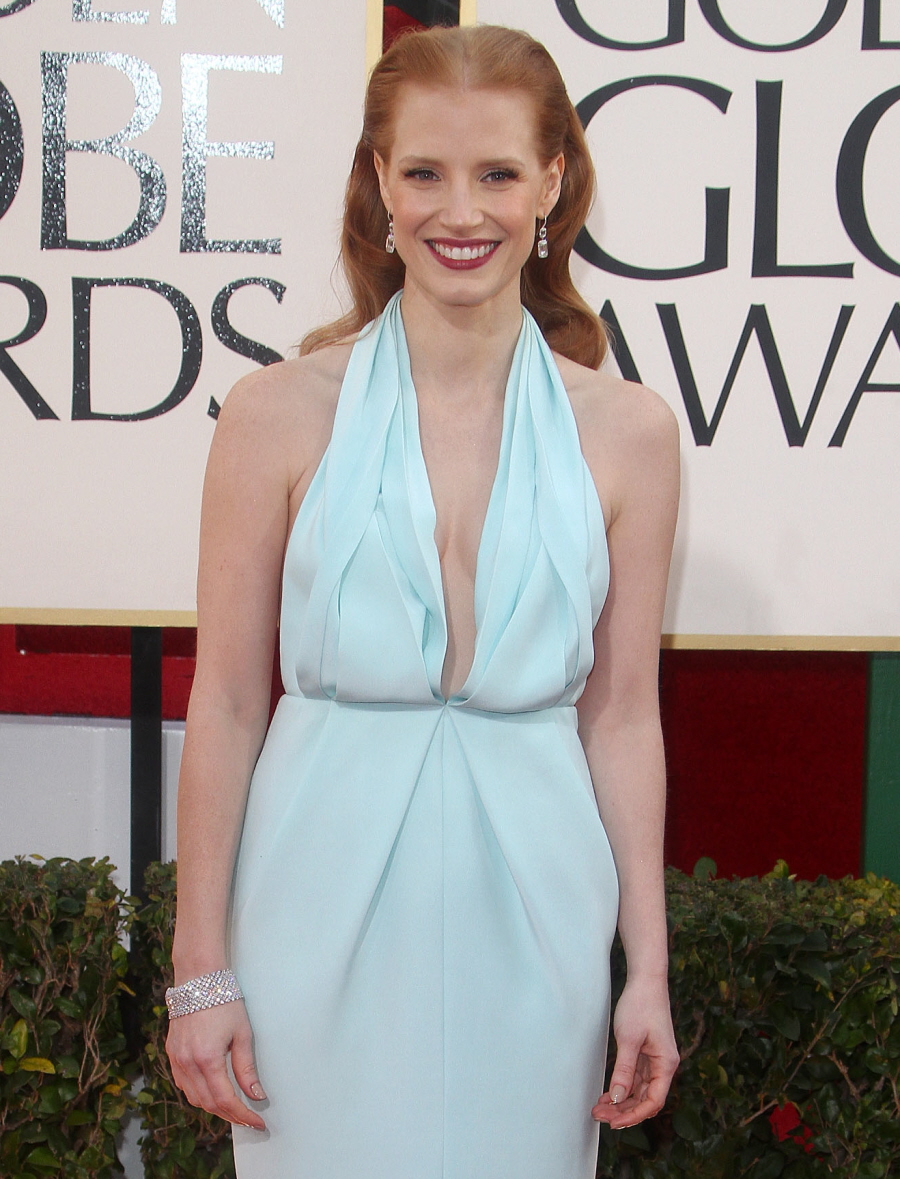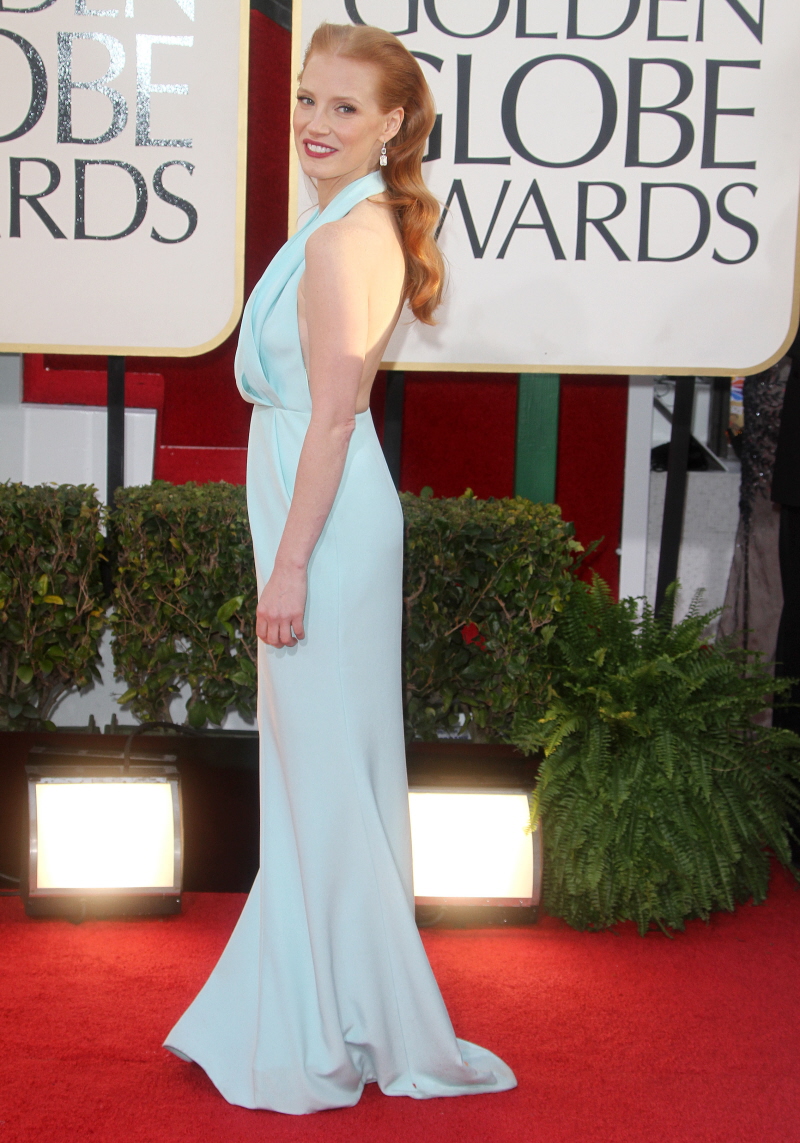 I'm also adding Lucy Liu in Carolina Herrera, because Lucy was one of my other Worst Dressed of the evening. It was just… overkill. It was too big, too much, too fug for a TV actress who was only there as a presenter. It was too "Look at me!!" And beyond that, the fabric was just hideous.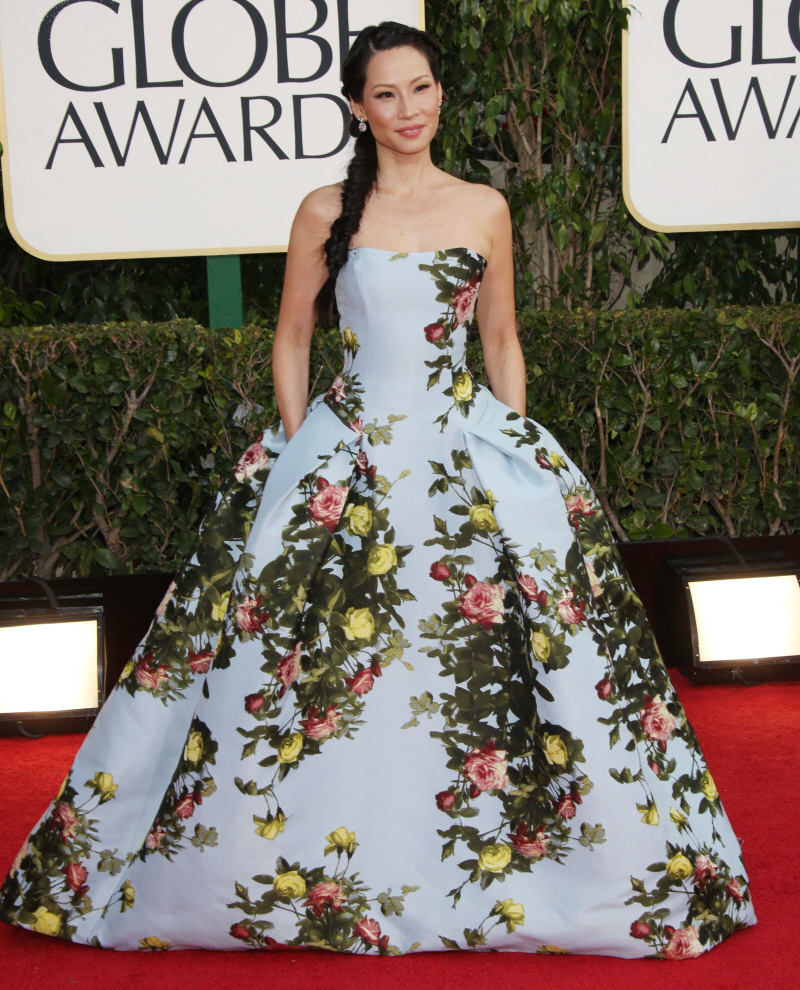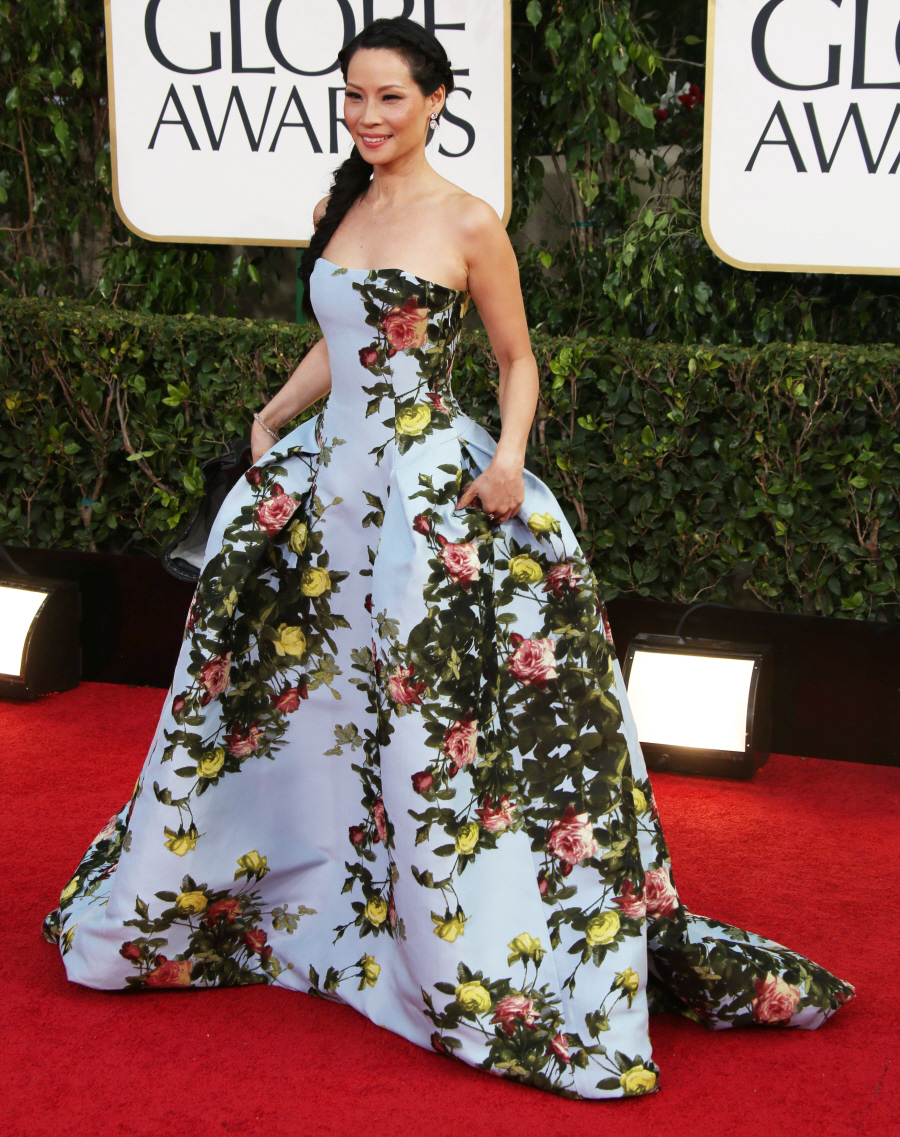 Photos courtesy of Fame/Flynet and WENN.