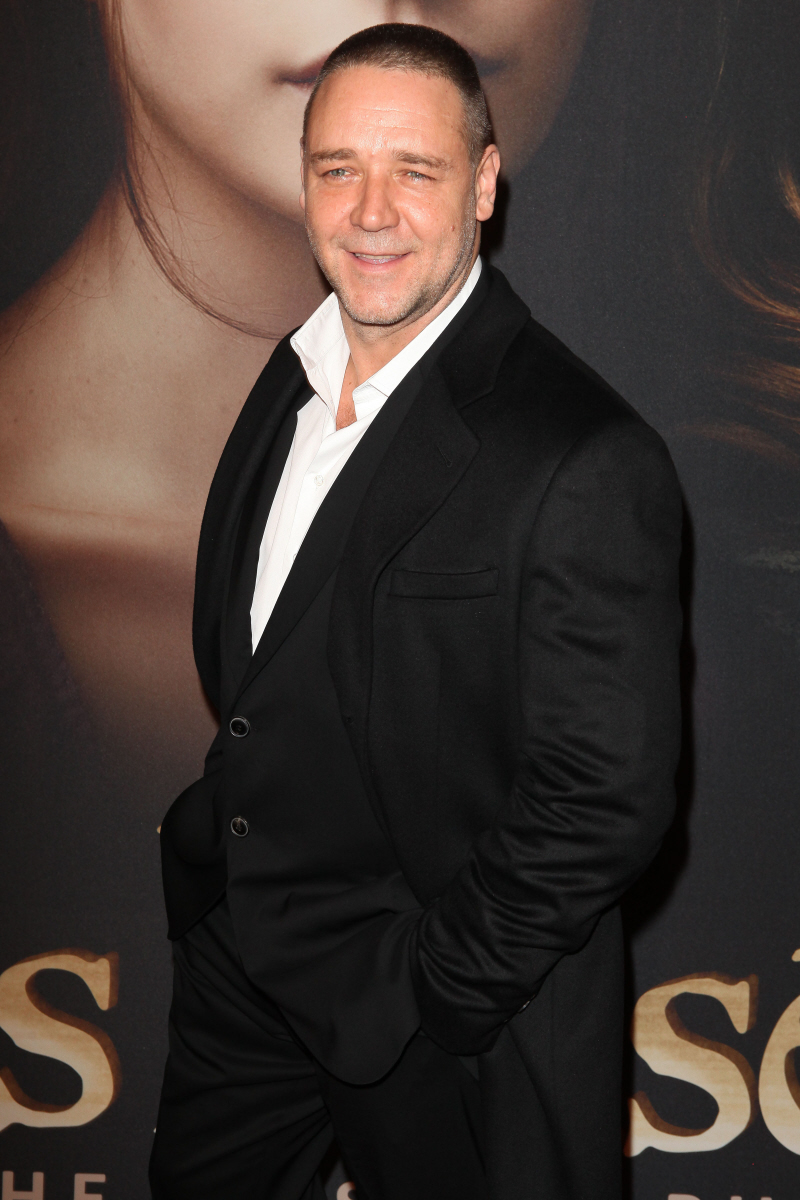 Where was Russell Crowe for the Golden Globes? Big Rus was nowhere to be seen during Globes weekend. I guess he's still in Australia, visiting his kids and maybe trying to work on his marriage – although from the looks of things one month ago, Danielle Spencer has no interest in working things out, and she's already moved on. Maybe Russell is just putting on a brave public face, or he just wants people to think he's a devoted family man while keeping his dirtier private life hidden away. More than a month ago, Page Six claimed that Russell had been quietly seeing Billy Joel's ex-wife Katie Lee, and now Page Six is on the trail of another one of Russell's alleged hookups! Is Big Rus having a thing with Dita Von Teese?!?
Russell Crowe has been sharing some intimate rubdowns with burlesque goddess Dita Von Teese, sources tell us.

The "Les Misérables" star, who split from his wife, Danielle Spencer, in October after nine years of marriage, was spotted holed up with the pin-up gal at the Four Seasons Hotel in December, and they even got a romantic couple's massage together at 6:30 a.m., says the source.

Crowe and Von Teese have been flirting with each other on Twitter for a while. Last year, Crowe retweeted her posting "Dressage. Was measured for bespoke blk patent boots w/my name stamped on the heel . . . But under whose bed did I leave my Hermes riding crop?"

Around the same time, he also retweeted her message: "Giving airport security a lesson in garter belts this morning."

Von Teese, who was previously married to Marilyn Manson, is not the first woman Crowe has been linked to since his split with his wife. A few days before he was with Von Teese, Crowe was spotted cozying up to Billy Joel's ex-wife Katie Lee. Sources told Page Six the pair were seated in front of a romantic fireplace in the Drawing Room of the Greenwich Hotel at 3 a.m. and were involved in an "intense flirtatious conversation."

Crowe himself denied the story, telling his social media followers, "As soon as I finish this job & can get home, my priority is to try to bring my family back together. These latest reports are false & cruel." This message, sources said, came just before his rendezvous with Von Teese.

Days later, Crowe returned to Sydney, Australia, where he was spotted visiting his children, Tennyson and Charles.

According to reports, Crowe could be doling out $25 million to Spencer in the divorce. Some accounts stated they had signed a prenup stipulating Spencer would receive their $14 million home and a minimum of $15 million if they divorced any time after three years of marriage. Reps for Crowe and Von Teese did not respond to requests for comment.
Well, the last I heard, Dita was dating some British indie rocker whose name escapes me (meh). But that was several months ago, and I haven't heard anything about them lately. And it does seem suspicious (suspiciously delicious) that Russell would be "following" Dita on Twitter and re-tweeting some of the provocative things she tweets. But is Page Six full of it? I don't know. They seem to be the only ones with a hard-on for all things Russell Crowe, and they really want to find out who he's boning. Maybe he and Dita did a fling…? I wouldn't put it past either of them.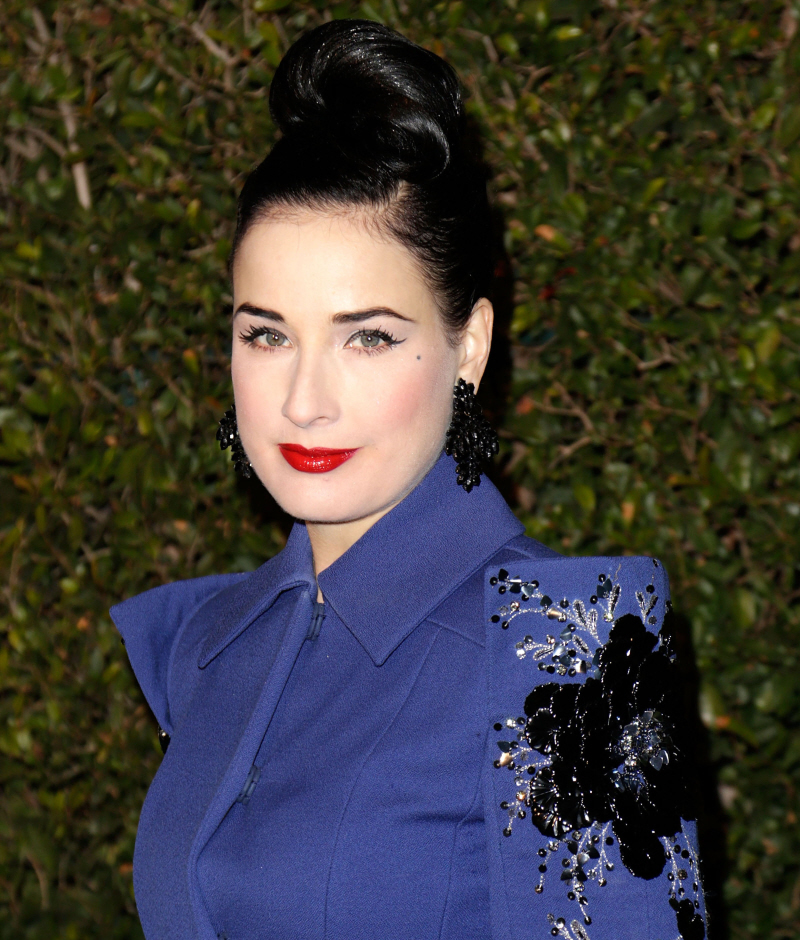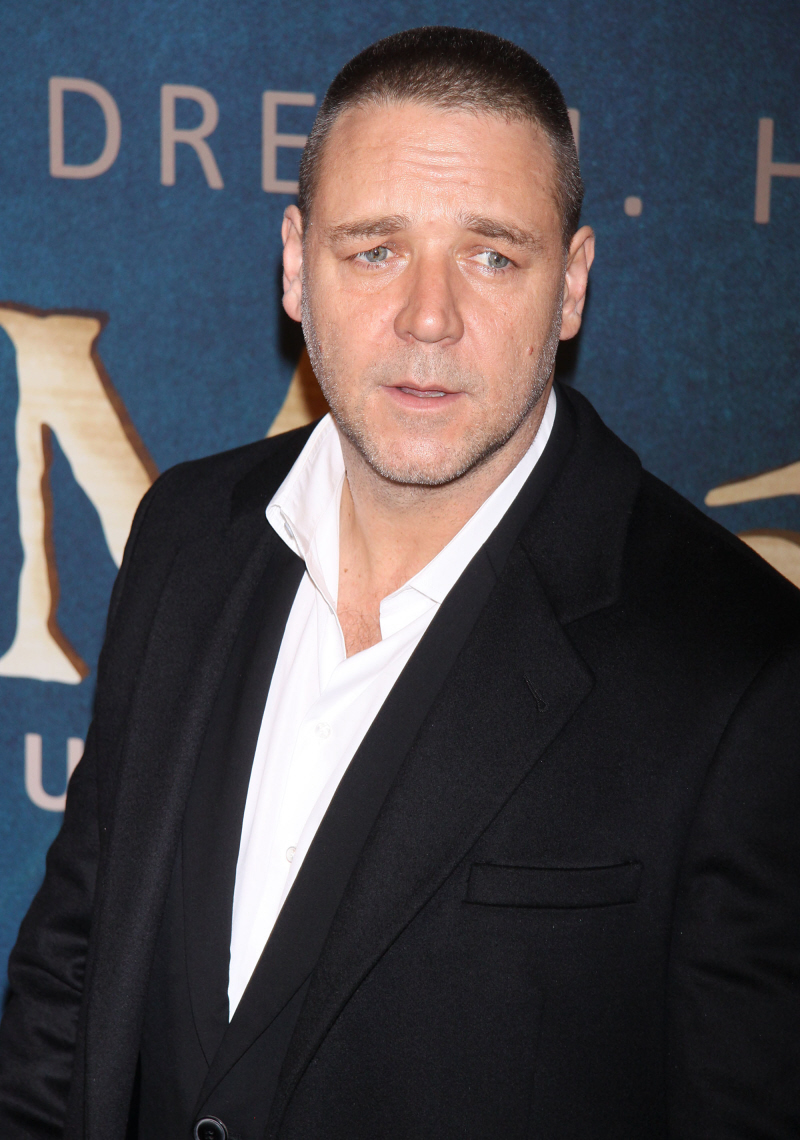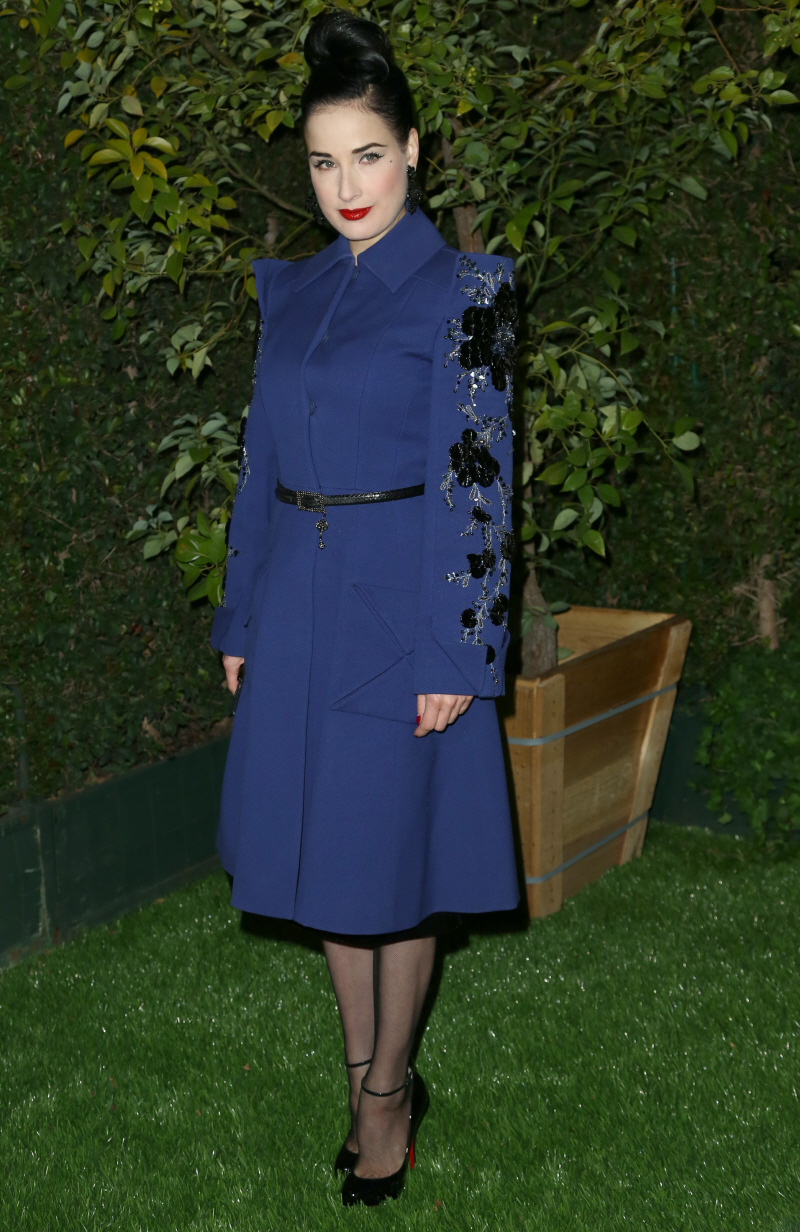 Photos courtesy of WENN.