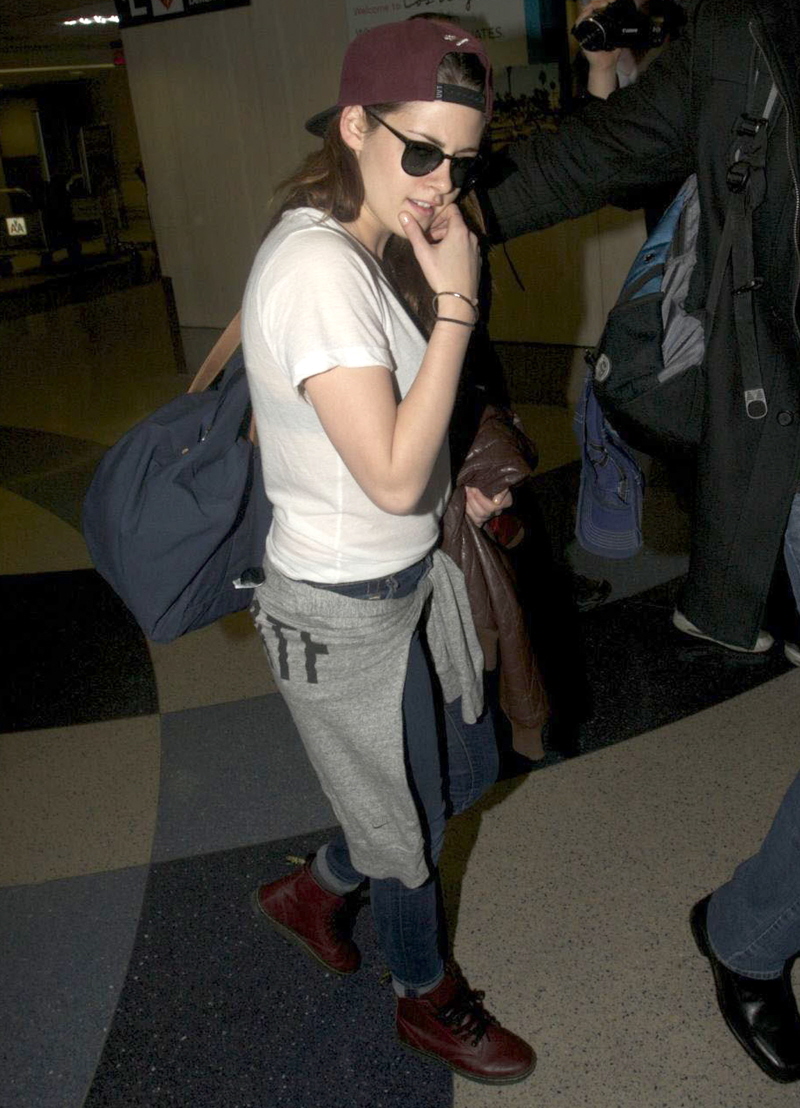 These are photos of Kristen Stewart arriving at LAX on Saturday, this past weekend. They got lost in the Golden Globes storm, but here you go – I know how much you love new K-Stew pics! She arrived wearing her seemingly obligatory skinny jeans, a t-shirt and a backwards baseball cap that said "Us Vs. Them". Because she's super-hardcore! And while Kristen didn't come to the actual Globe ceremony (I was expecting her to, because of Jodie Foster, etc), Robert Pattinson did present an award, and he partied at the post-Globes parties… and Kristen joined him.
Has Kristen Stewart been too busy to call her mom, or is she avoiding her? Jules Stewart asked her followers on Twitter if anyone had seen her daughter. Well, we all know where Kristen was last night!

On Jan.10, Jules tweeted, "Hey, anybody seen Kristen? Ask her to call her mom. Thanks."

Kristen actually just flew back from NYC so she could celebrate at The Golden Globe Awards with Robert Pattinson on Jan.13.

At first, it seemed as though Kristen would NOT be attending the glitzy awards show because Rob walked the red carpet solo. But the actress did meet up with Rob later in the evening at a super exclusive after-party.

According to E! Online, Rob and Kristen reunited at their favorite place — The Soho House — in West Hollywood, where Golden Globes co-hosts Tina Fey and Amy Poehler had their A-list after-party.

In the early hours of Jan. 14, E! News reporter Marc Malkin tweeted, "Just got word that Kristen Stewart just joined Robert Pattinson at a super private post-Golden Globes VIP party."

"Kristen came later around 1 a.m. dressed in her signature casual style — jeans, sweatshirt, backwards hat and tennis shoes," E! Online reported.
That's weird that she didn't check in with her mom, but she went partying with Sparkles at the post-Globes party. And she didn't dress up because of course not. Actually, I'm not really going to slam her for that – if she didn't go to actual ceremony, why bother with actually getting all glitzed up, especially if she was avoiding being photographed? It's not like she's J.Lo or something.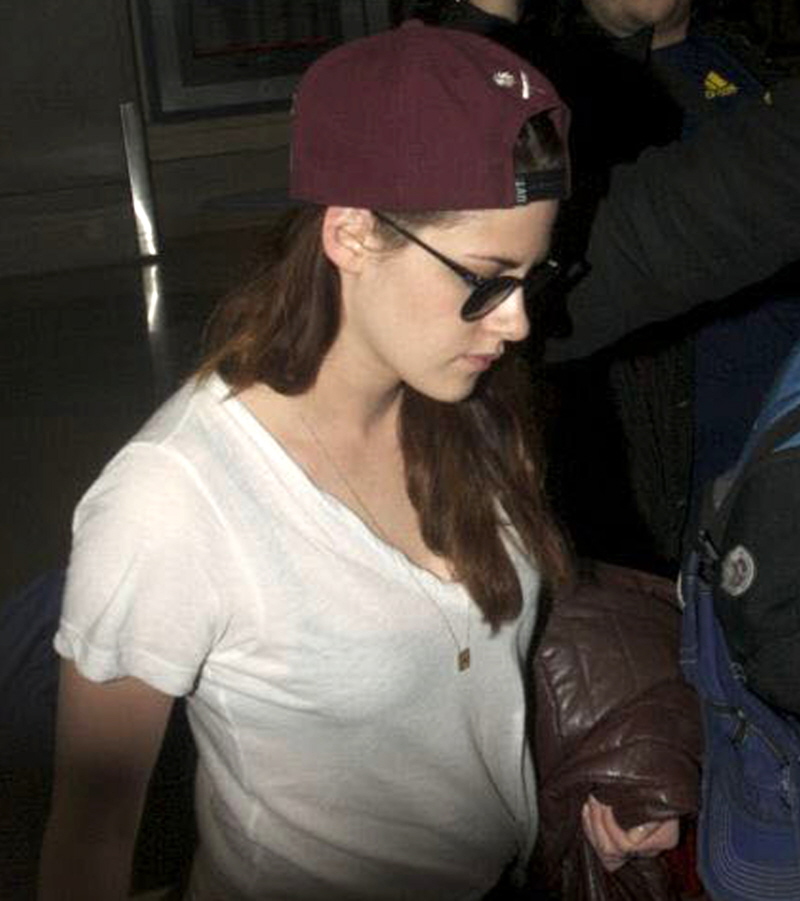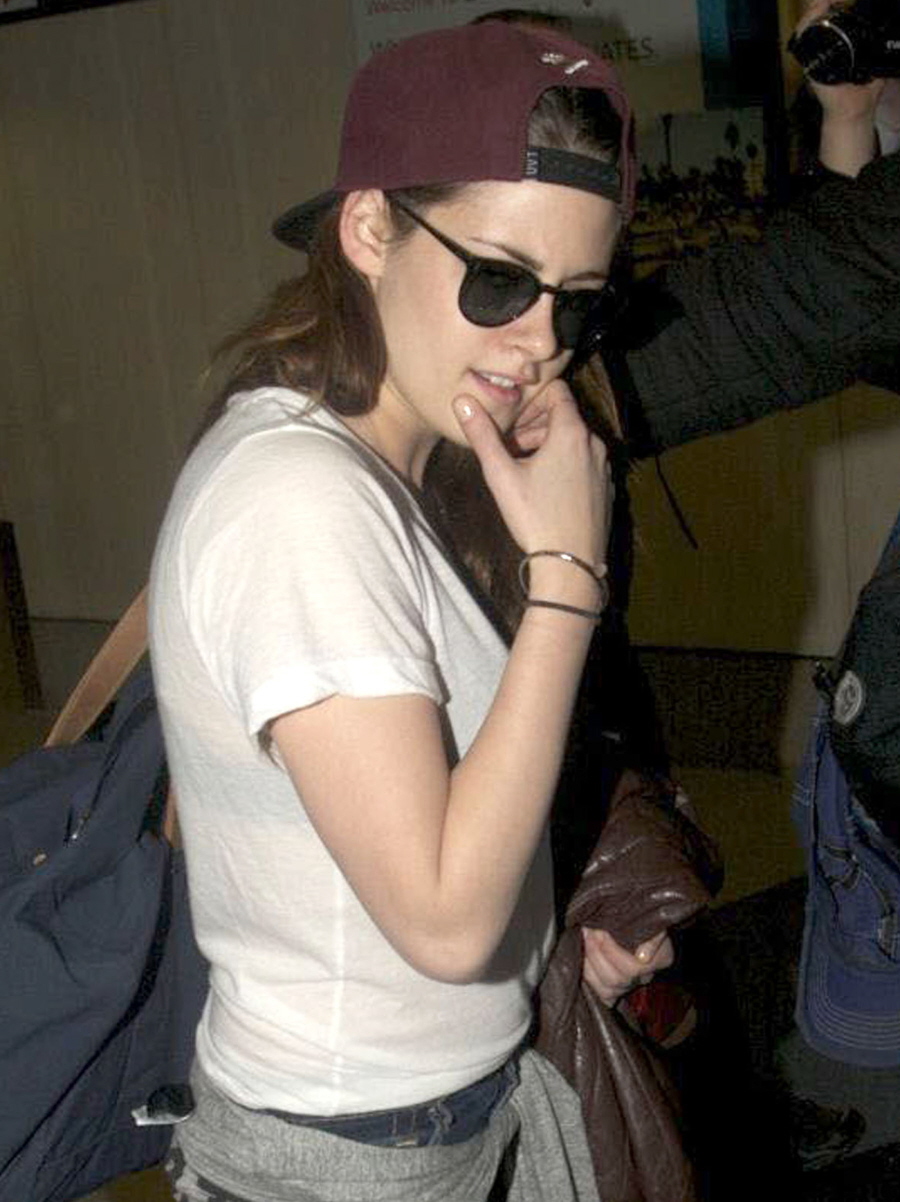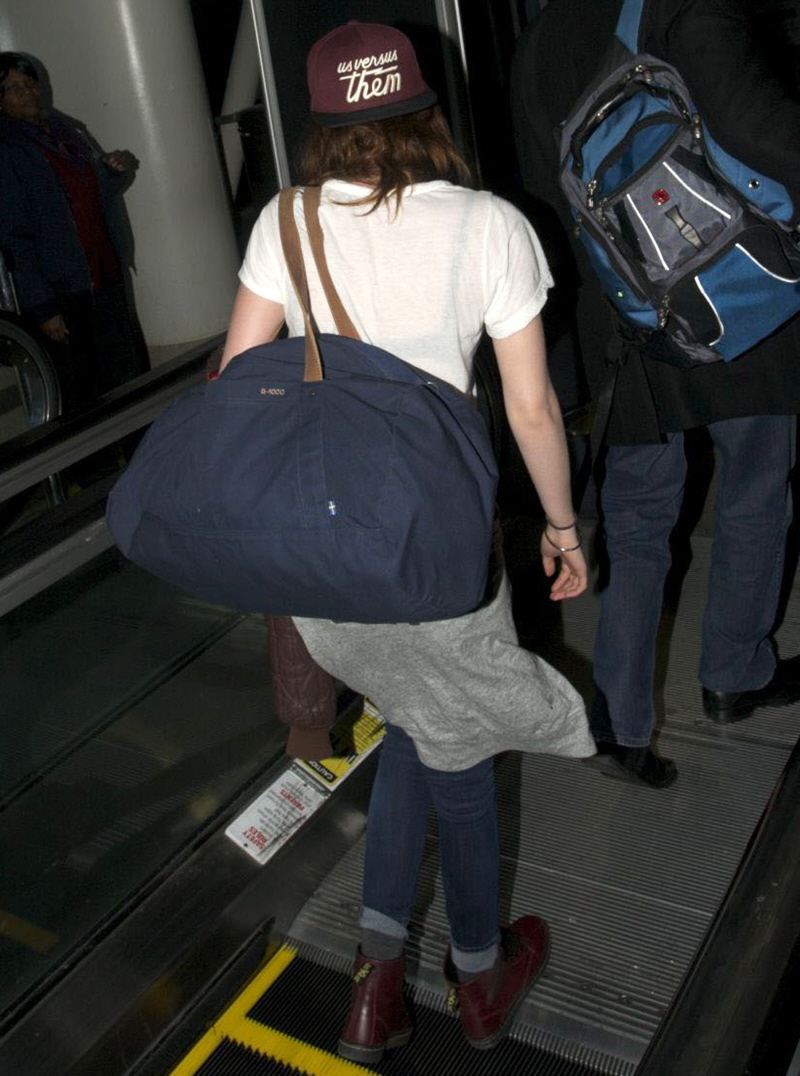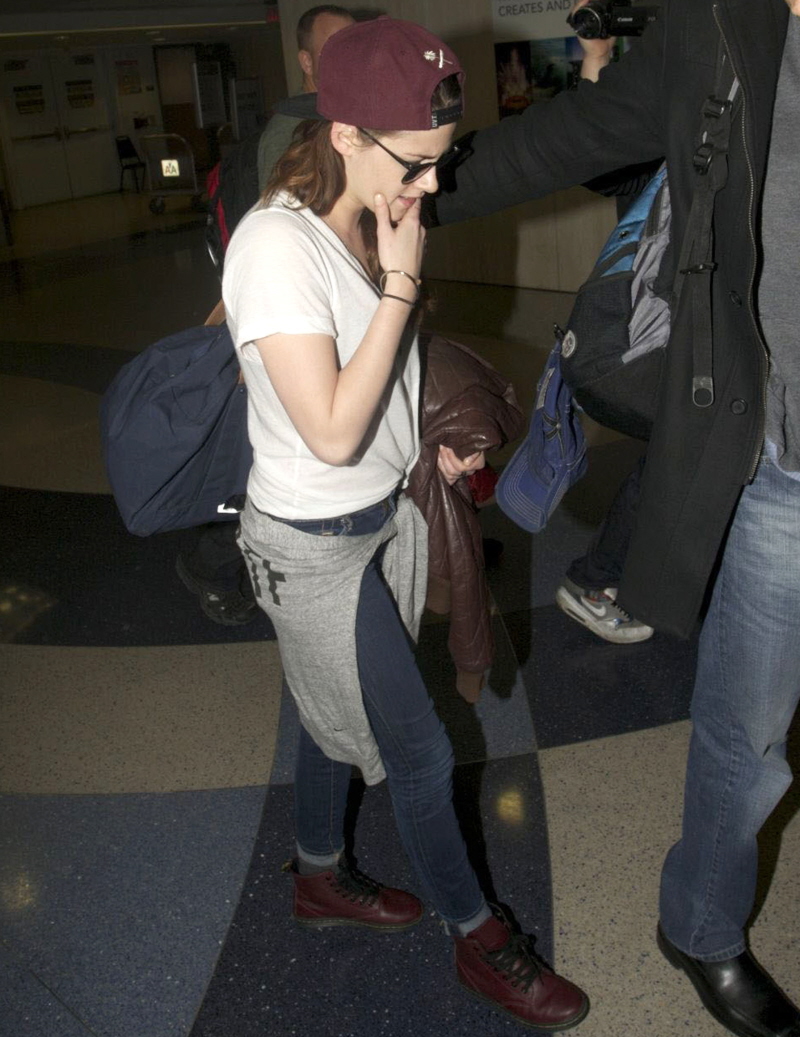 Photos courtesy of Fame/Flynet.