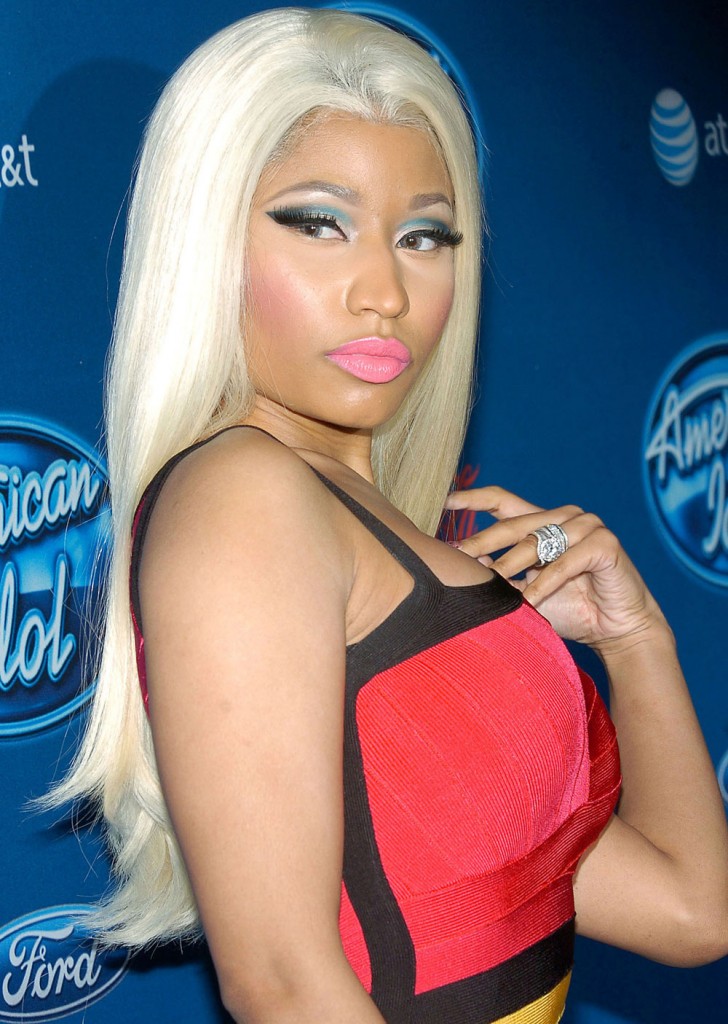 The new season of American Idol premieres tonight. I'm reminded by the huge ads on People's website. As part of the lead-up, we've heard several interviews with Mariah Carey, who has of course been asked repeatedly about her caught-on-tape feud with co-judge Nicki Minaj. Mariah has responded to those questions just as we've come to expect from her: she's said things like "It's a distraction from the show," she claimed that it was "one-sided" and explained her coping method: "In that moment I don't hear you; I don't see you; you don't exist to me at this moment — that's what it is." So it's nice to hear Nicki, who seems to have instigated the argument, admit that she's a diva and that she butted heads with Mariah. In an interview on Ellen yesterday, Nicki explained that her feelings were hurt by some rumors that Mariah didn't like her, so she "overcompensated by being crazy."
On why she bitched out Mariah
If you know someone maybe doesn't like you. It's kind of like, now you're gonna like really go in and show hey, because it's like a defense mechanism. You know what I mean? It's really that. You're feelings are hurt and you can't believe it so you kind of just compensate with being crazy.

On if she's still mad at Mariah
We're fine. I cannot hold a grudge against Mariah Carey. What people don't understand is that I've looked up to her for so many years. Since she came out, "Vision of Love" all that. Me and my Mother would sing her songs like all day and all night. So I don't know if she's gotten over it but I have. I mean, I'm over there cracking up laughing, having fun and if she's still holding a grudge. I don't know. Like I don't care.

On if she's looking forward to live shows
I'm not looking forward to live shows. I cannot trust myself. ust like if there's a slick comment being made… I just want it to go well. It's about the contestants. We have a lot of great talent and I don't want anyone on the panel to say something to crazy because then I don't want to look like a crazy psycho again. I am not really a crazy psycho you guys, Seriously, please, no. I swear…No, I am serious. I am really not…
[From The Ellen show received via email]
This interview reminded me that Ellen was a judge on American Idol for a season! I almost forgot all about that. It's not like Ellen was talking about it in the clip I saw, but she does have an insider's perspective on Idol.
As for Nicki and Mariah, it seemed clear Nicki's comments that things are still very strained with Mariah. They've reached a tentative truce, but there's the potential for some arguments and their beef does seem genuine. It's not a put on for ratings. (Which the show needs relative to its prior success.) Still, Fox is surely counting on people tuning in to see Mariah and Nicki give each other the evil eye and bitch each other out. This makes me wonder how they're going to hype the argument when it comes time to air. I'll DVR this show and fast forward through the boring parts. Chances are low I'll keep up with it all season though since it's very hard for me to make more than a one-hour a week commitment to a show. (Why do they drag it out to two hours twice a week? It feels interminable at times.)
Here's a clip of Nicki on Ellen: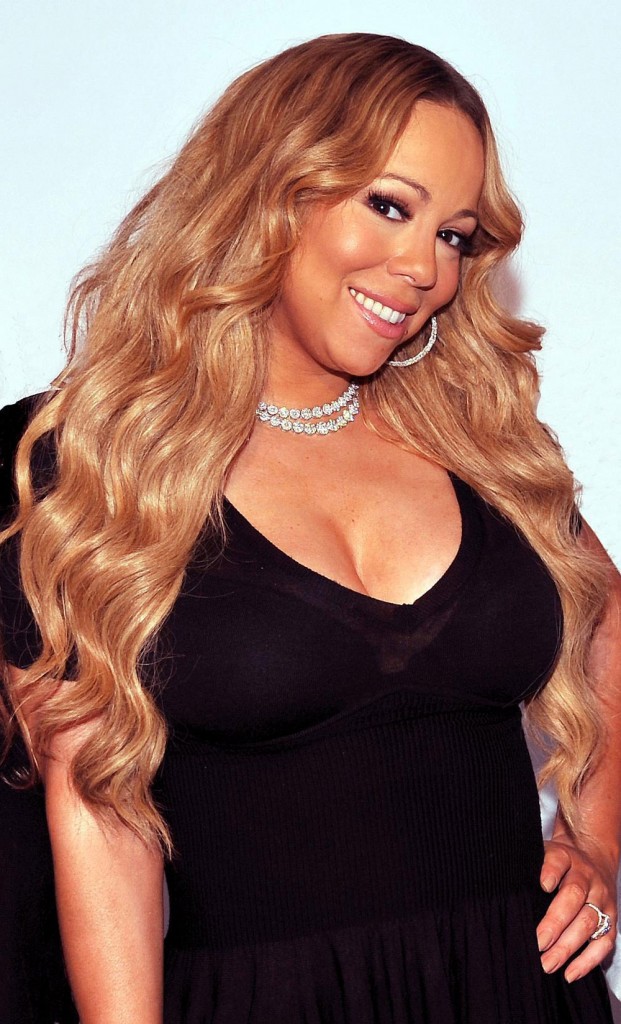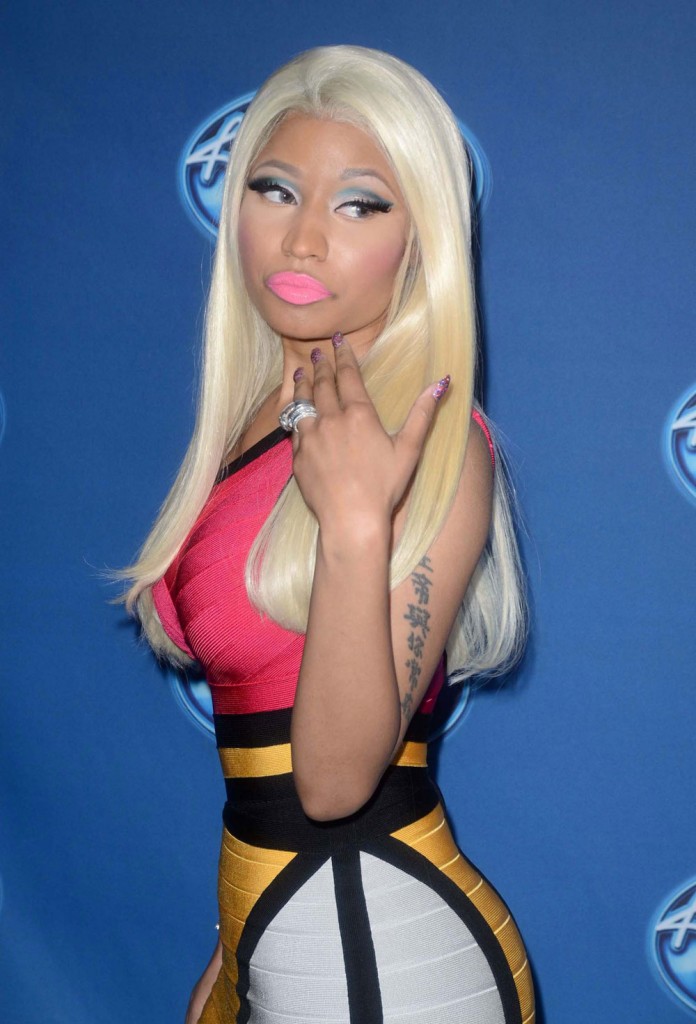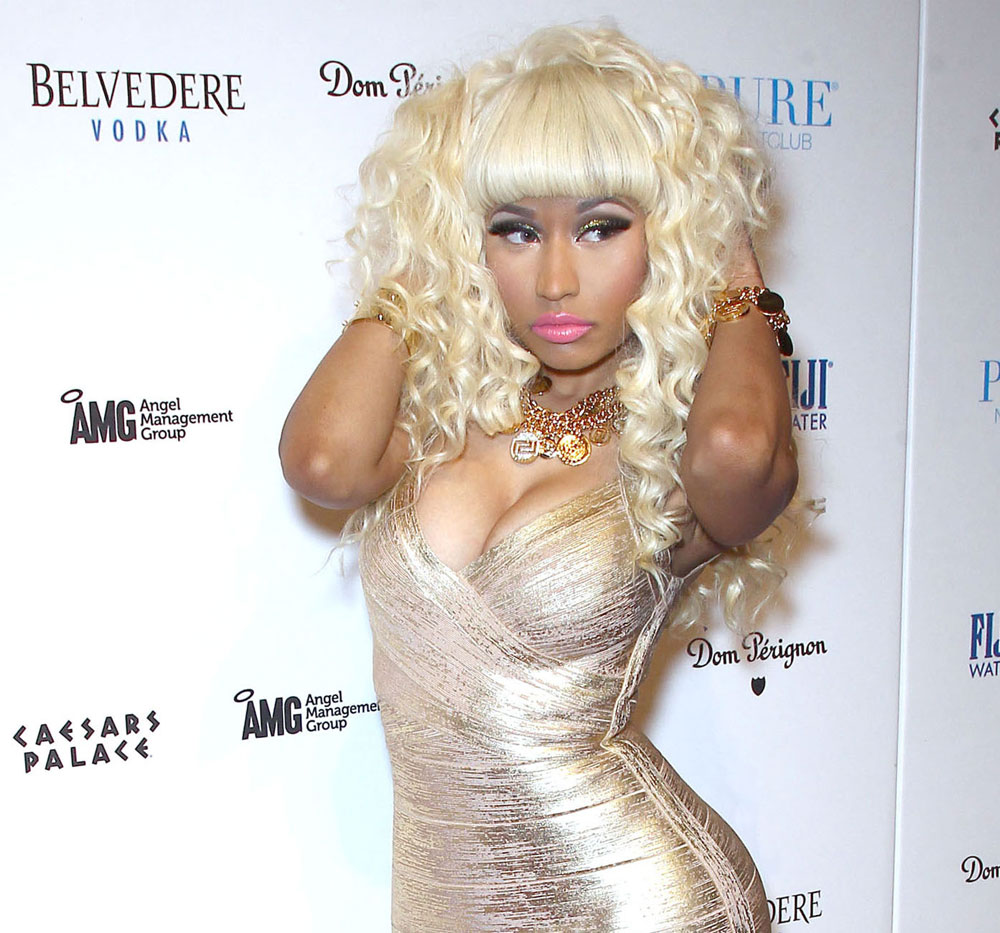 Nicki Minaj is shown at the American Idol season premiere on 1-12-13 and on New Year's Eve. (curly wig) Mariah Carey is shown on 1-4-13 credit: WENN.com.