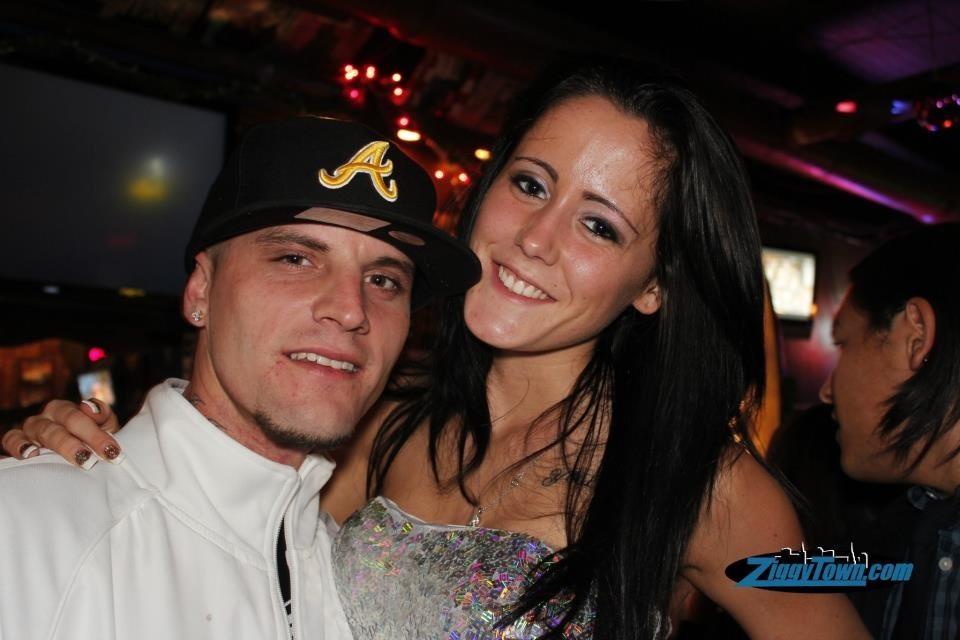 Among the various Teen Moms on MTV, Jenelle Evans, 21, is probably the most messed-up out of the bunch. That's really saying something when you're including Amber Portwood, who is currently serving time in prison for violating probation. Both Amber and Jenelle have lost custody of their children, and both have histories of drug abuse, recurring trouble with the law, abusive behavior caught on tape, and volatile on-off relationships. Amber had the sense to sober up by choosing to go to prison (although her options were of course limited) and Jenelle is still deep in denial. The last we reported about Jenelle, in early December, she was marrying a guy who was literally convicted of a felony earlier that same day. How romantic! She since broke up and got back together with him again, all of which she chronicled on Twitter. Oh and she just got out of rehab in late November, where she was treated for an addiction to heroin. In a new interview with Star, Janelle's husband is announcing that she's pregnant with her second baby. Jenelle reportedly hopes this will help her earn custody of her first son back, since she's so capable of caring for herself, not to mention two dependent children.
Jenelle Evans is expanding her family. The Teen Mom 2 star and her husband will welcome their first child together this fall, which means Jenelle's son, Jace, and Courtland's daughter, Jordan, will both be getting a little brother or sister — and speaking of Jace, Jenelle is sure that his new baby will help her regain custody.

"Me and Jenelle are so happy that she's pregnant," her husband Courtland Rogers tells Star Magazine. "She told me, 'I'm looking forward to a second chance.'"

As part of that second chance, Jenelle is hoping that she will prove to everyone (especially the court system) that she deserves to have custody of her son. "She thinks if she can prove that she's a good mother, she can get Jace back," Courtland adds.

And that just may work. Jenelle is married now and if she's staying clean and staying focused on her family and her work, that will definitely weigh heavily in her case to get Jace back. However, she's still going to need the money to get to court, which she recently told fans she didn't quite have.

According to the mag, Jenelle is about six weeks along and her due date has been set for September 4 — the couple's nine month wedding anniversary, which means they could have actually conceived their baby on their wedding night right after they celebrated at Jenelle's favorite hang out — the Olive Garden!

Just yesterday, Jenelle hinted that she was staying clean for more than just the sake of being drug-free. She wrote, "I've been clean for months now and there's a reason."
Jenelle has not been sober "for months." Radar reported that she was "involuntarily committed into a mental health facility" after Thanksgiving, when her mom noticed track marks on her arms. That means she has been sober for a whole two months, tops, which I guess really counts as "months" in Jennele's world. I just hope that she stays sober for her baby's sake, but given her history and the very sketchy guy she married I doubt that they'll have custody of the child for long.