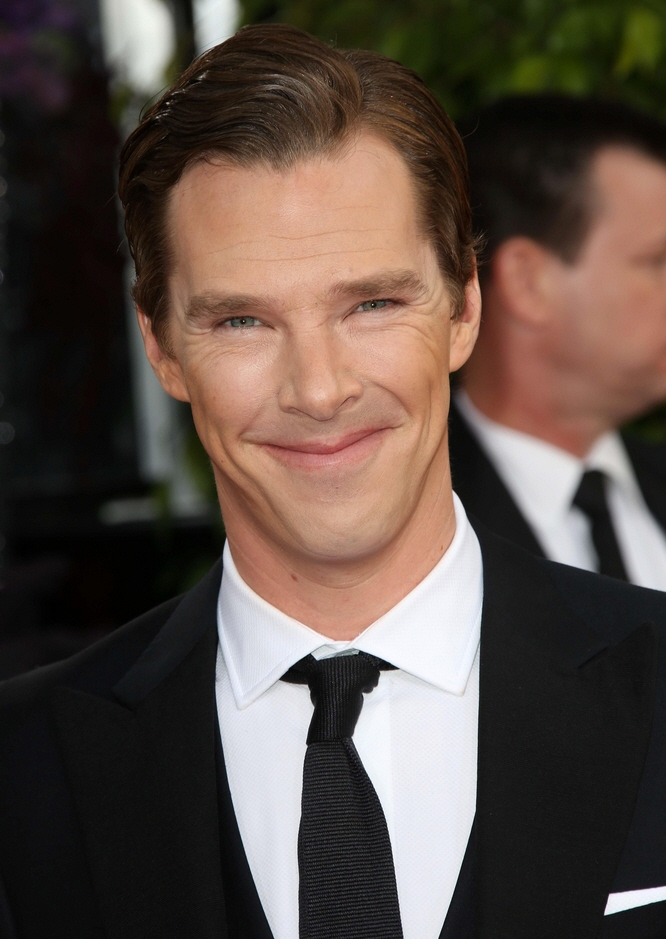 For whatever reason, most of our photo agencies didn't get any good photos of Benedict Cumberbatch on the red carpet of the Golden Globes on Sunday. I'm including the one lonely little shot we have above. I was pleased to see that Cumby attempted to work the red carpet, and Giuliana Rancic interviewed him live on E!, and he stopped by other outlets too. But photographers didn't pay much attention to him because… Bradley Cooper, I guess. Luckily, Cumby was well-received at the pre-Globes BAFTA event, so I'm including a few photos from that set too. Incidentally, I thought Cumby came across really well during his E! interview – he was a pro, he kept it simple, he didn't try to tell some long, drawn-out story. And his voice!! Also, I found this great GG red carpet interview he did with MTV where Cumby fan-girls Adele. I LOVE HIM.
One of Cumby's main fan-girls sent me this recent quote from Cumby which apparently originated in Total Film – he was asked about the costumes he had to wear for his green-screen work for The Hobbit, and he said: "The costumes look great. Some of them were cumbersome and heavy but some were very snug; you can almost see what religion I am." I love when Cumby makes dong jokes. Also, Cumby had a recent interview with MTV in which he is asked if he think Tom Hiddleston is more charming.
When told that "the internet" adores him, he says: "I'd like to thank the Internet in this interview for adoring me." As for the charm question, he says: "The more charming person is the person that admits the other person is more charming, so Tom Hiddleston is more charming." Also, Cumby is NOT on Twitter or Facebook: "No. Some of [the stuff online] is very funny, and some of it is brought to attention by people who kind of look out for my sanity and safety on the internet, and also protecting me, because people pretend to be me on Twitter and I'm not on Twitter. And I'm not on Facebook or any social network."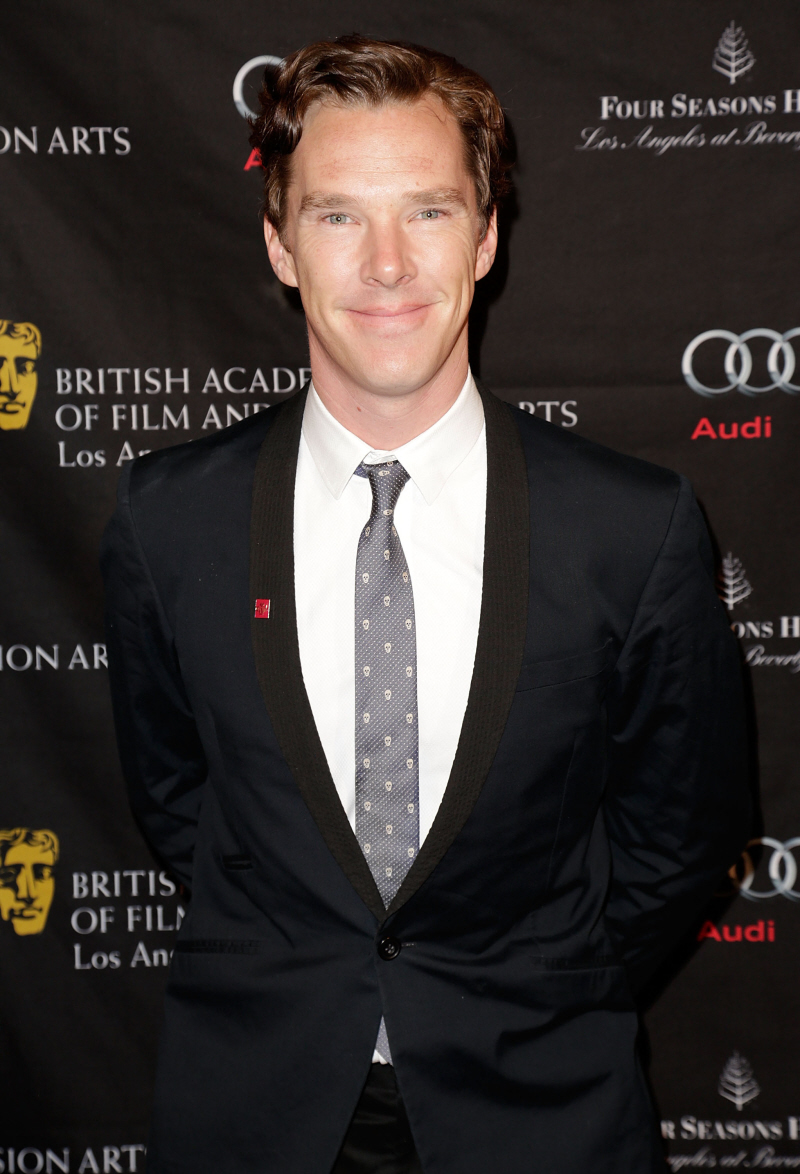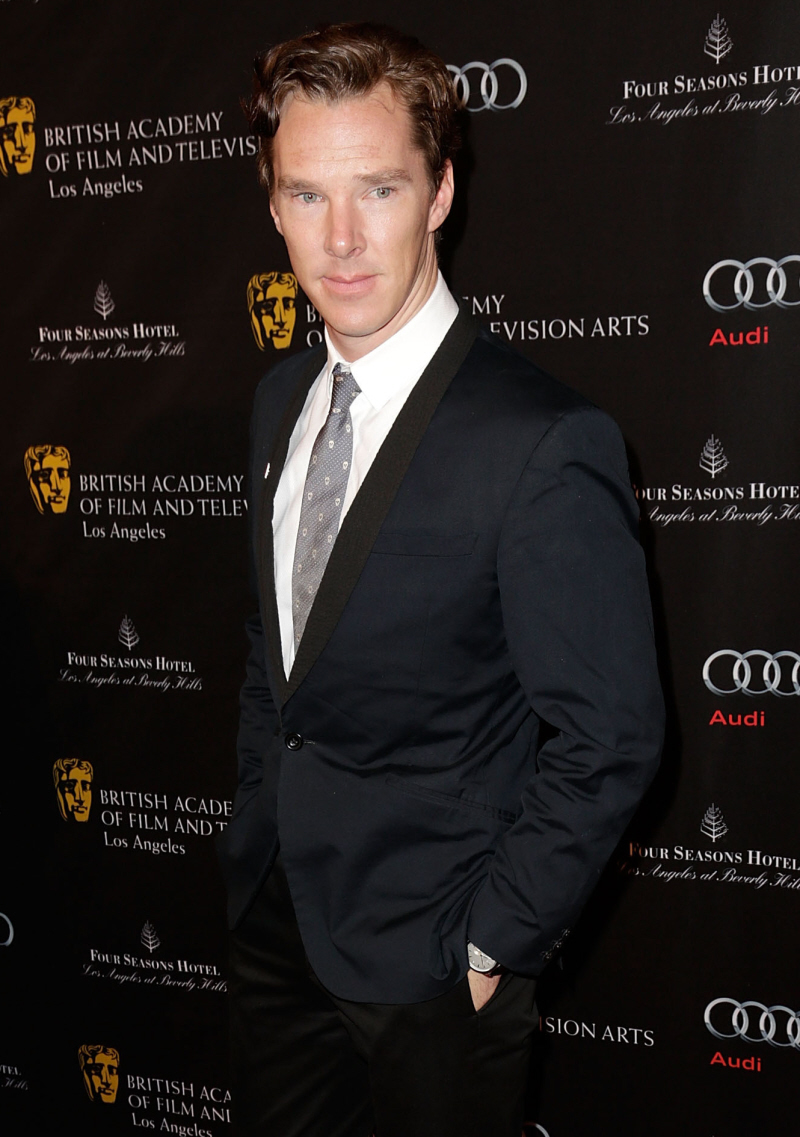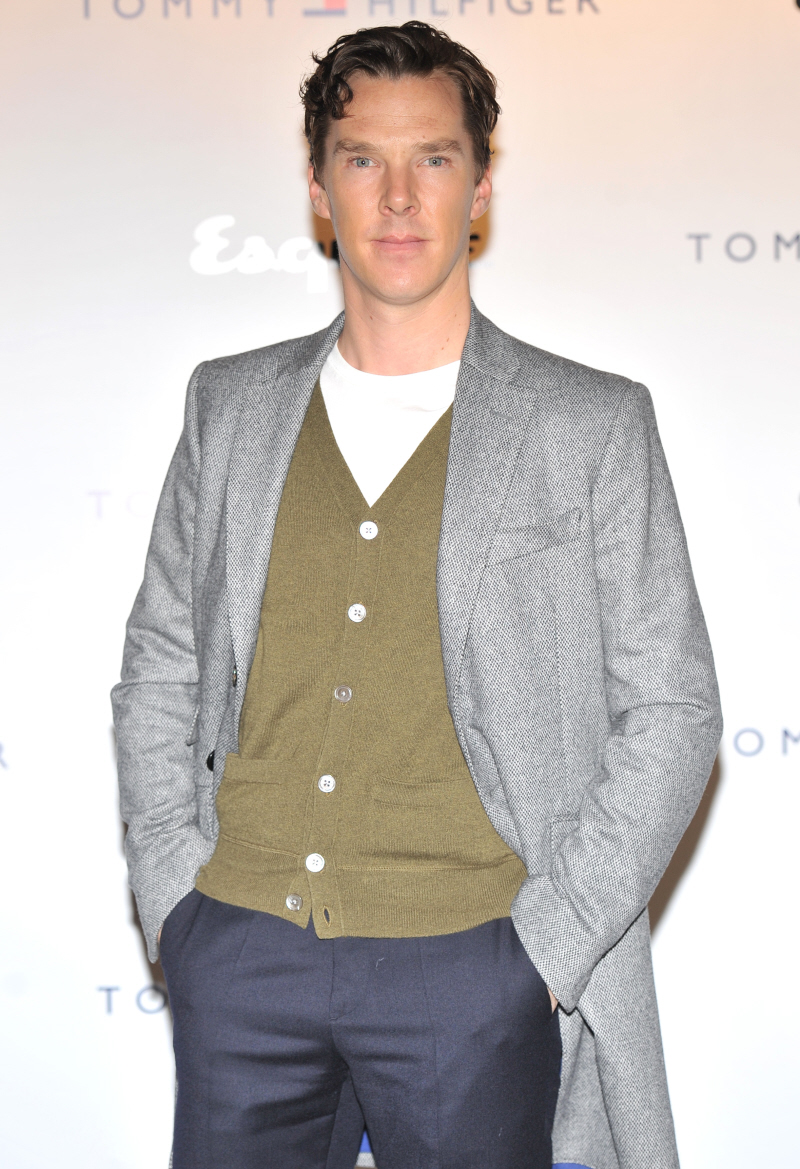 Photos courtesy of WENN, PR Photos.