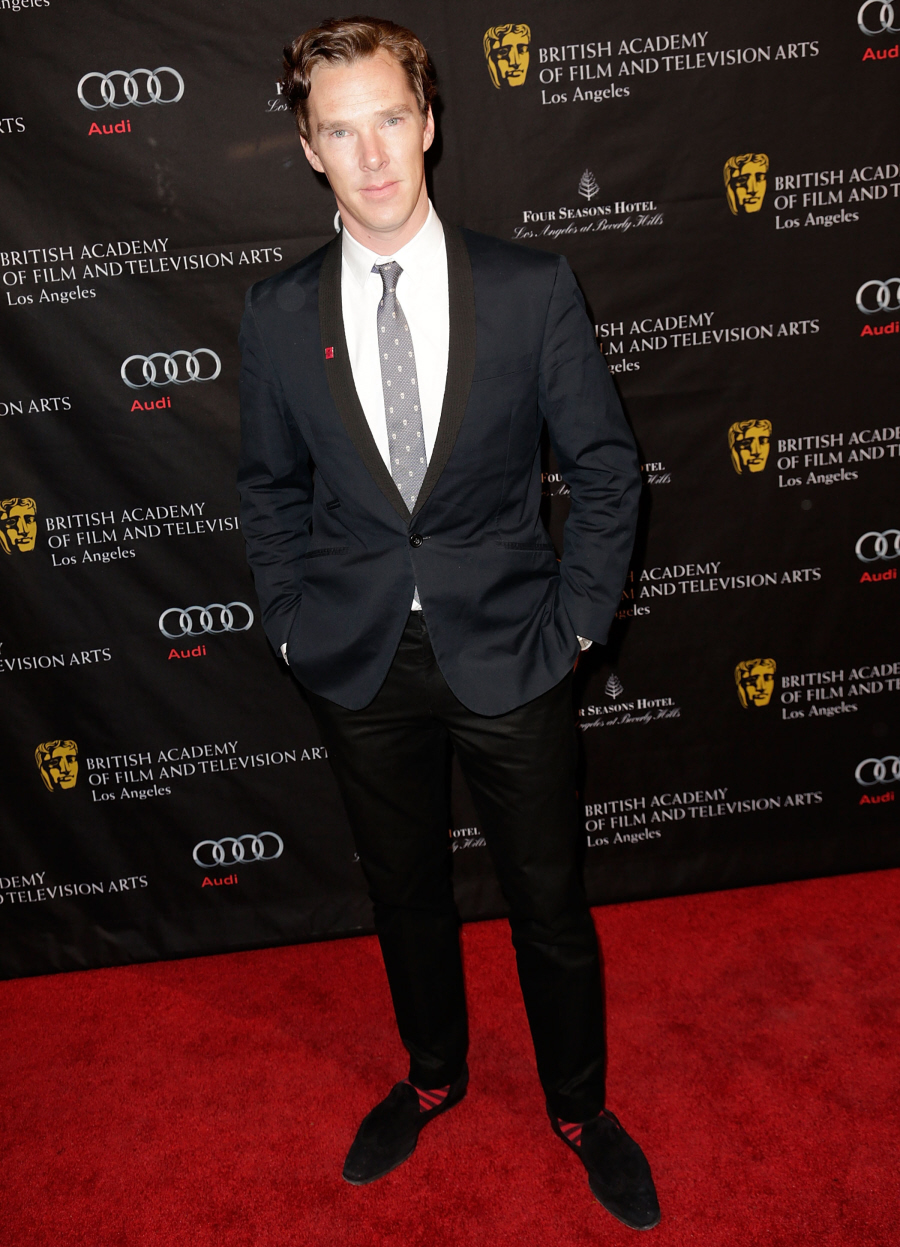 CUMBERBATCH. The other day I was complaining about the lack of any hot dudes this awards season. It's not that I don't find Hugh Jackman hot, or I'm not completely enchanted by Eddie Redmaye – I love both of them! It's just that I miss having one big crush to get me through the awards season, like Michael Fassbender got me through last year's awards. But I forgot about Cumby… he won't be at the Oscars (??) unless we get really lucky, but we can enjoy him for Golden Globes weekend, right? These are pics of Cumby at the BAFTA event last night. He looks dashing and HOT. And can we please not have 30 comments about "Who is he? He's not attractive." He is Sherlock and he is FINE. Also: look at Cumby's shoes! He has huge boat-feet. You know what that means (foot sex). PS… the girl is Lara Pulver, also known as Irene Adler. Are they dating? Or just posing together?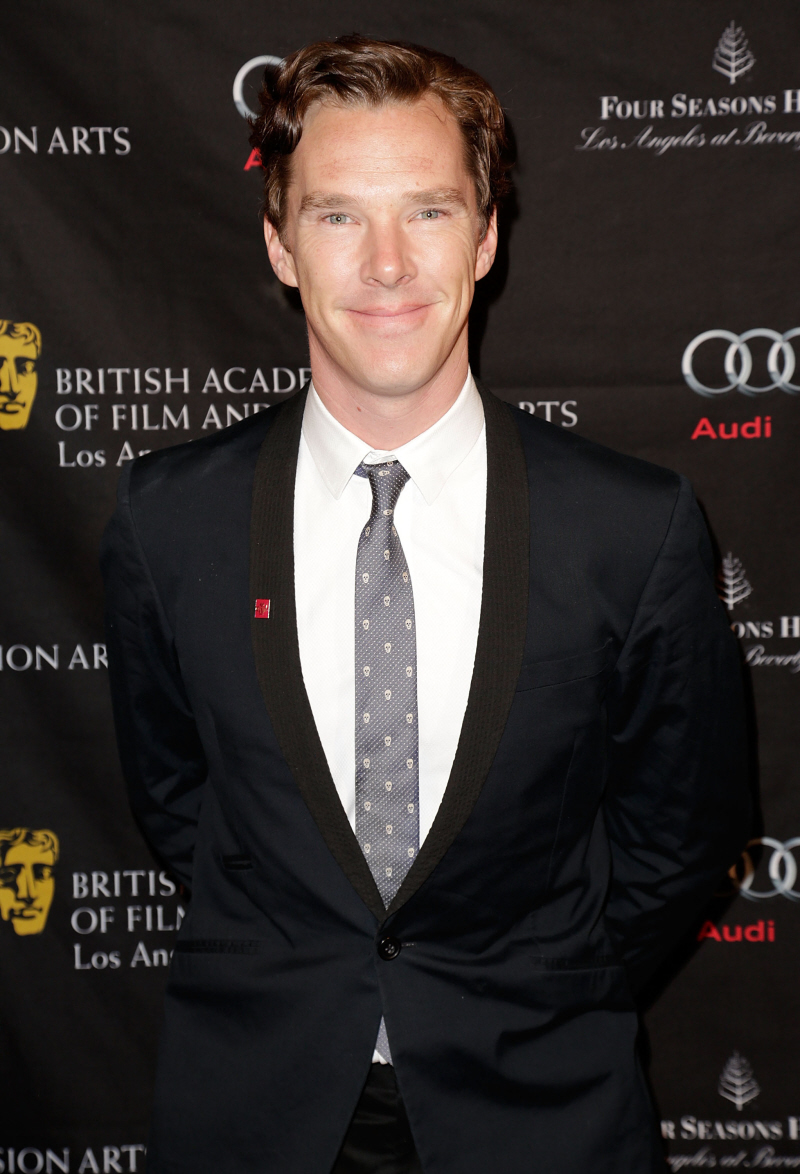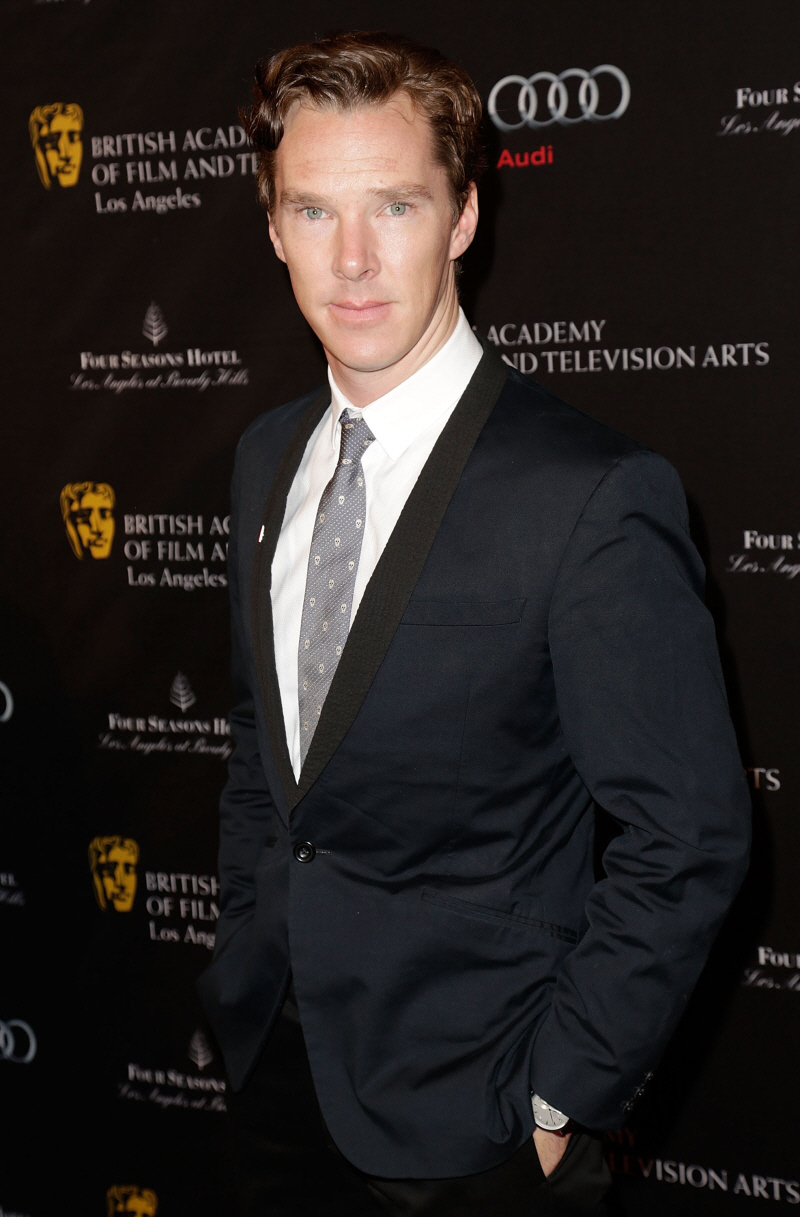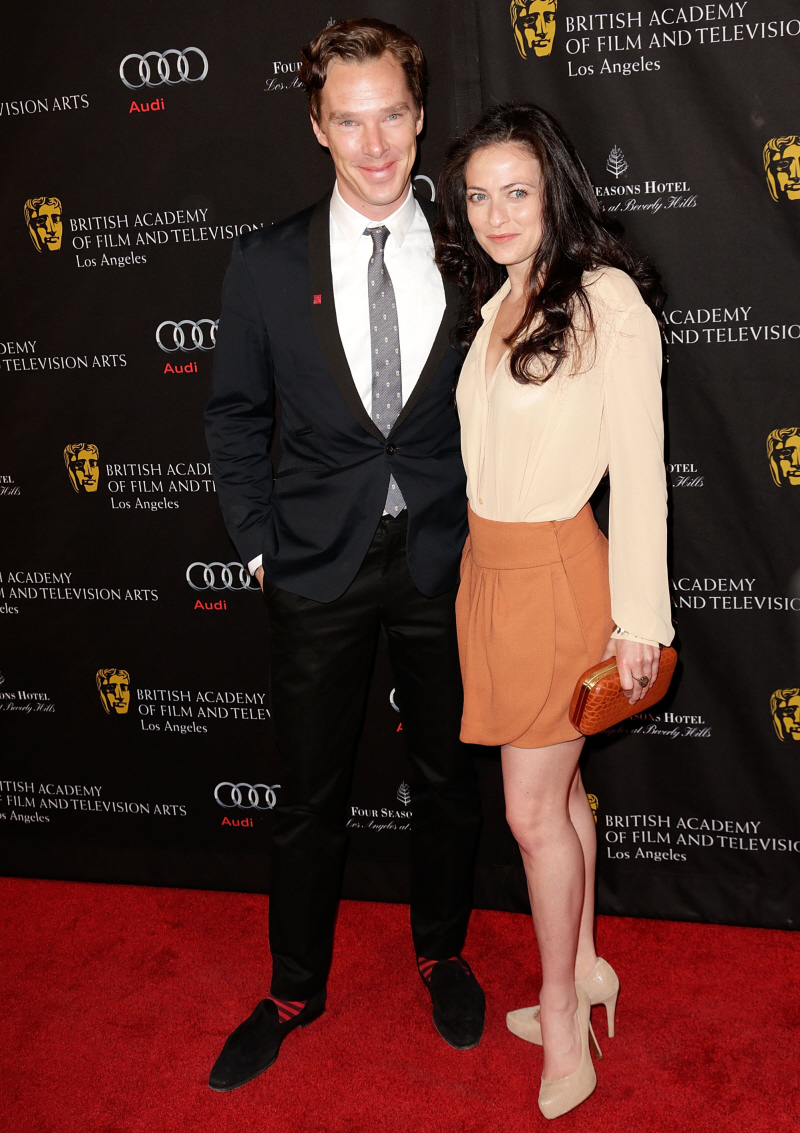 More pics of various hot dudes at the pre-Globes event this weekend… Simon Baker at the G'Day USA Black Tie Gala.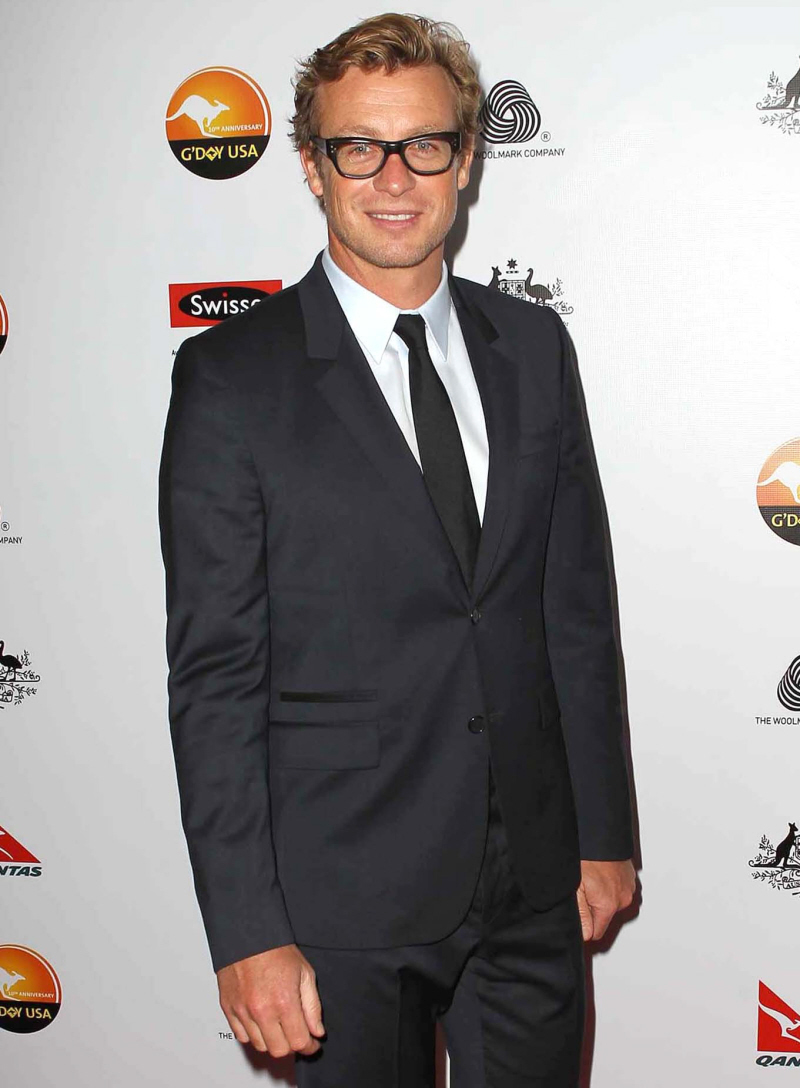 Eddie Redmayne at the BAFTA event – he's such a snazzy dresser! I love him.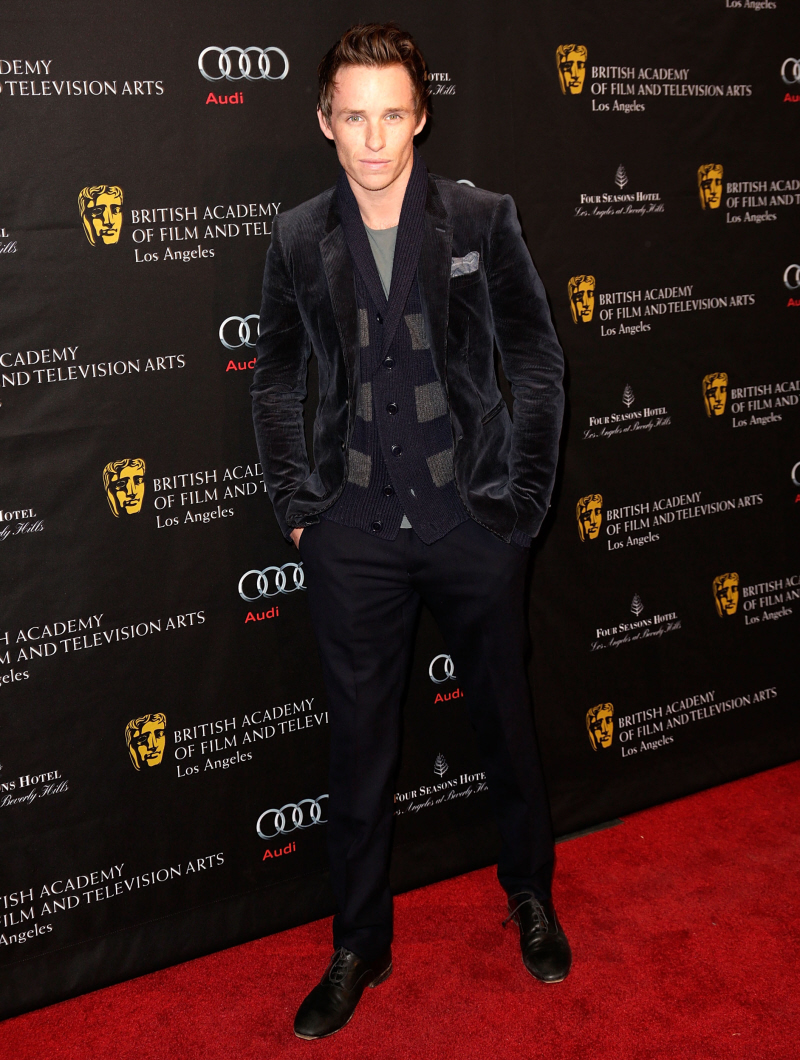 Ryan Kwanten at the G'Day USA Black Tie Gala. Is he wearing a leather tuxedo?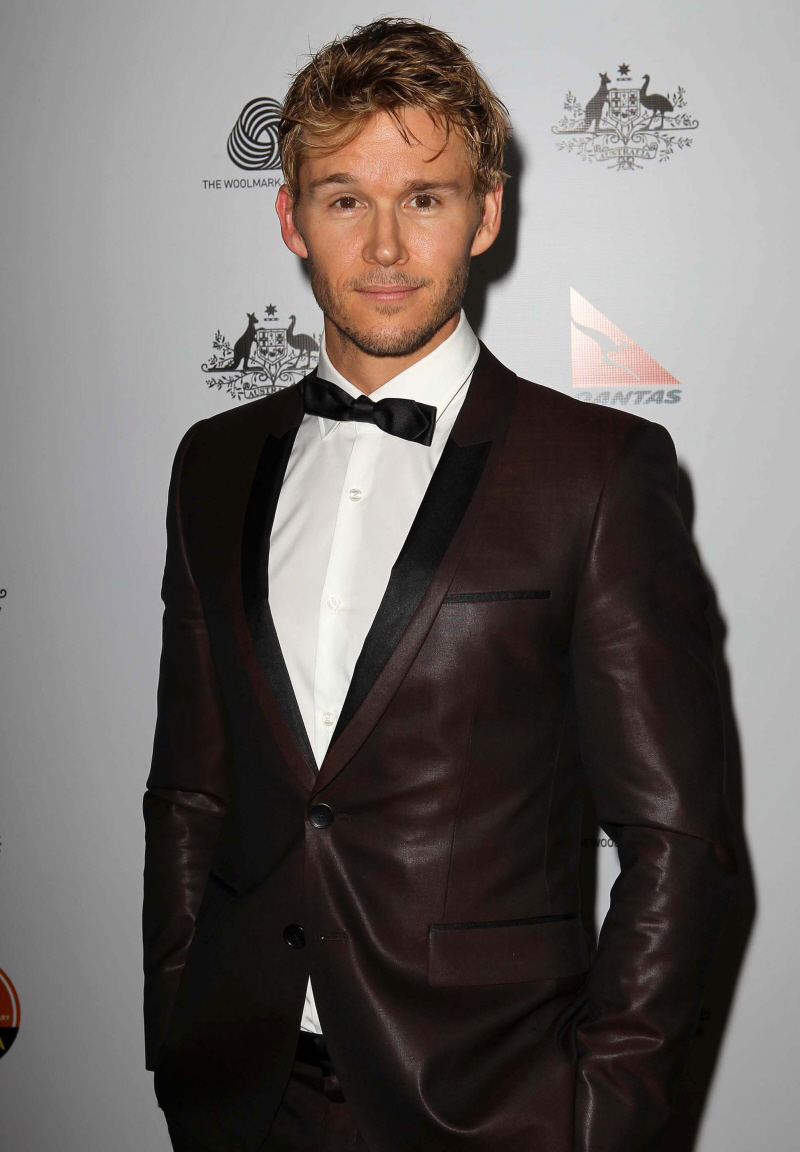 Did anyone ask for some Aussie beefcake? God, Hugh Jackman looks GREAT! He's totally going to win tonight. Yay!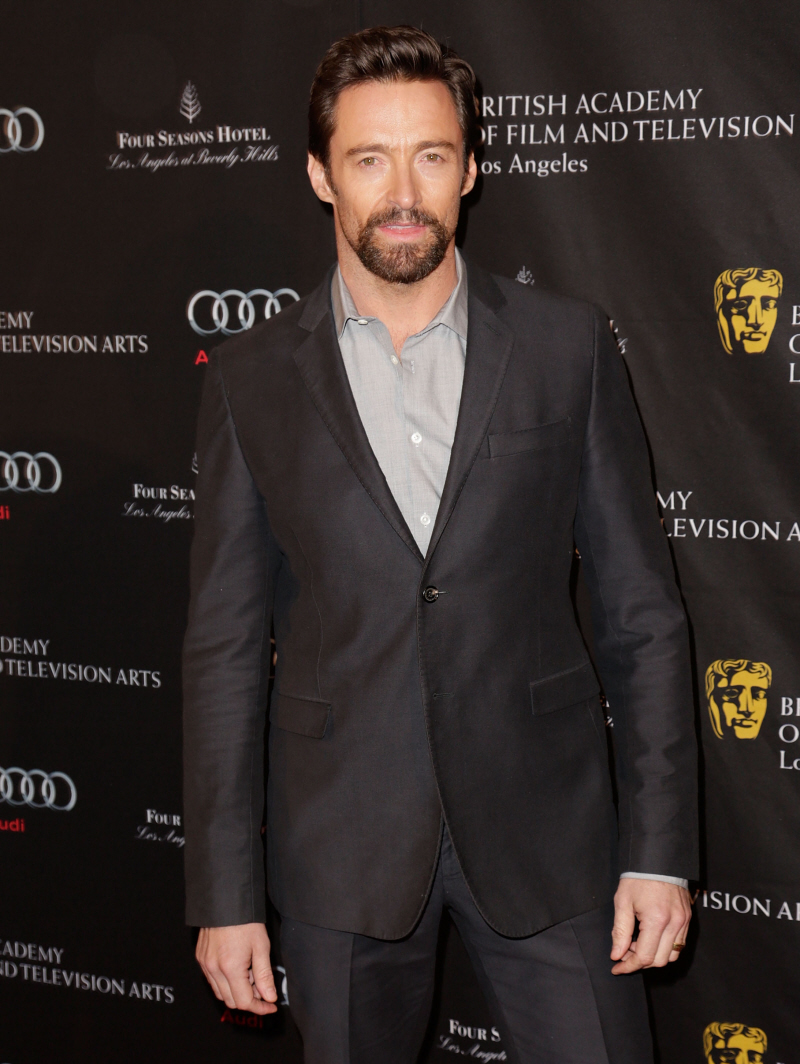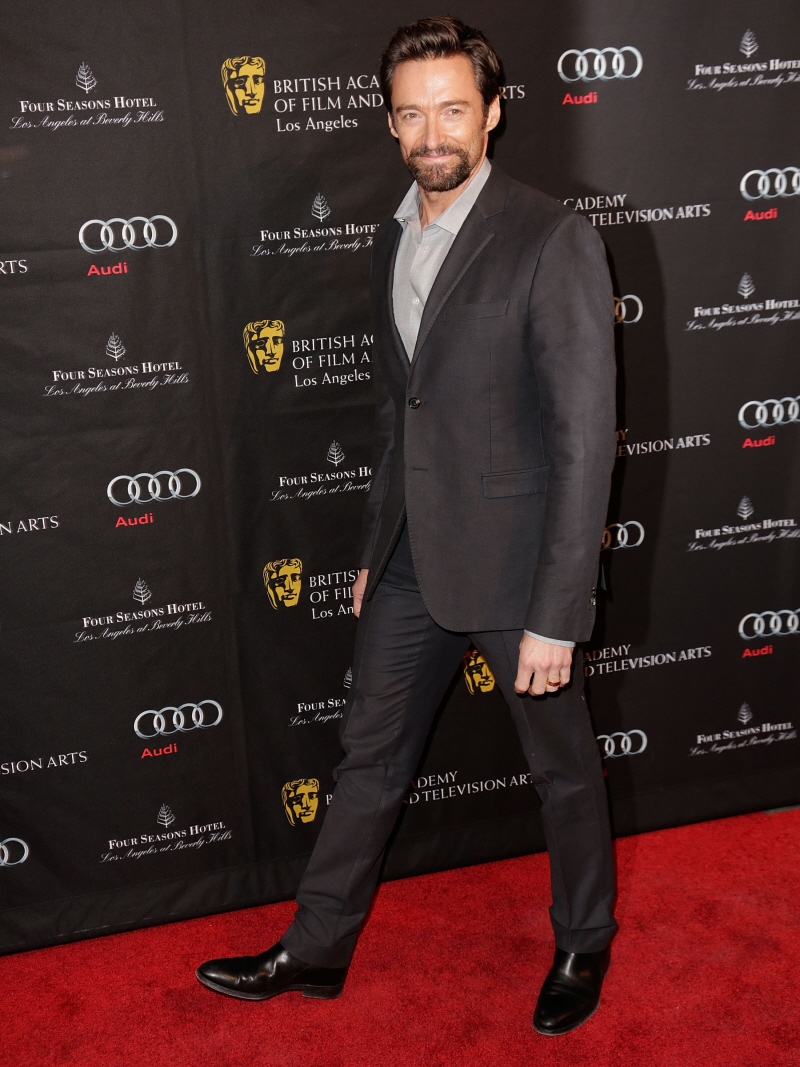 Photos courtesy of WENN.