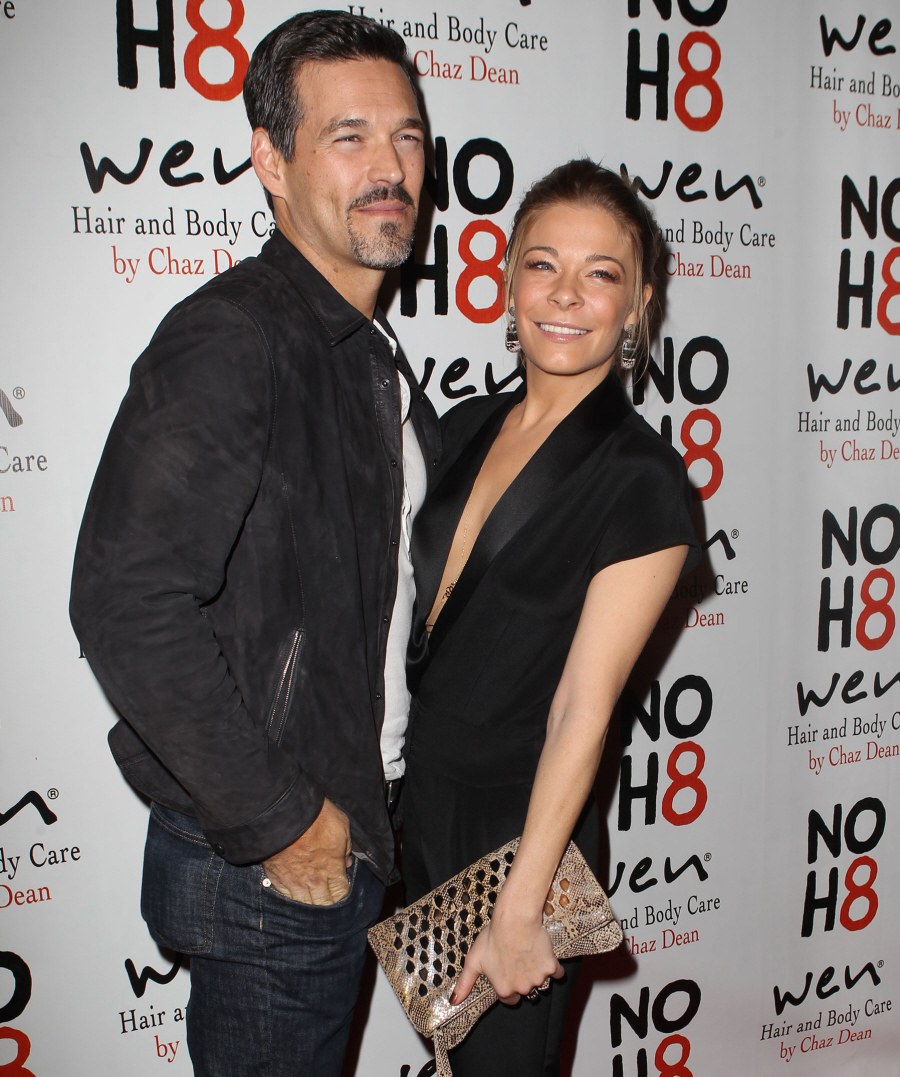 Alright, there's a lot of LeAnn crap to cover, mostly because I've been avoiding the Scheana Marie situation like a plague. Do you mind if I don't get into every little detail (because I really couldn't care less)? I followed & covered the Scheana Marie story when it happened in real time, back in 2009 – go here to read my old stories on the subject. Not only was Eddie Cibrian screwing around on Brandi Glanville with LeAnn Rimes, but he also had Scheana Marie as his side-piece. No one knew about her until she basically sold her story to whoever would listen. Now Scheana Marie has returned – she's featured on Lisa Vanderpump's spinoff show, and Brandi Glanville had a "confrontation" (with cameras) with this chick. And now Scheana Marie is back to giving interviews:
It's no secret that actor Eddie Cibrian cheated on his ex-wife Brandi Glanville. But did he also cheat on his current wife LeAnn Rimes? Before hooking up with the country singer, Cibrian reportedly cheated on Glanville with waitress Scheana Marie. Glanville and Marie had a sit down to discuss the cheating in a recent episode of her reality show "The Real Housewives of Beverly Hills."

Now, Marie, who is starring in Bravo's "Beverly Hills" spinoff "Vanderpump Rules" is telling Radar Online bad boy Cibrian tried to get her back shortly after he ended his marriage with Glanville and got cozy with Rimes.

"As months go by, Eddie gets separated. He then contacts me to go out for drinks," she told Radar.
She said the two started to spend more time together after that and rekindle their relationship.

"I believed he was separated, so I was happy to go out with him again. But shortly into trying to hang out with him I find out about LeAnn, and I felt like such an idiot!"

In her reality TV confrontation with Glanville the 27-year-old also said she didn't know Cibrian was married to Glanville when she dated him seven years ago. She reiterated her innocence when she spoke to Radar, saying it was her mom who discovered Cibrian had a wife.

"We hung out, it was quite casual and about six months in my mom saw an article and was like, 'that Eddie guy you are dating, is his last name Cibrian and is he on Third Watch?' I was like, 'Yeah, what do you hear?' And she told me that he and his wife are expecting their second child!"

Perhaps one of Marie's coworkers put it best on the premier of "Vanderpump Rules" when she points out to Marie: "You date[d] a famous actor for two years and didn't think to Google him?"
Scheana Marie also told her story to Us Weekly, which you can read here – it's her timeline of things, and you can see that Eddie was still fooling around with her while he was fooling around with LeAnn too. Scheana also told Us Weekly that she hasn't spoken to LeAnn but, "I know she hears sh–t about me every day, which has got to get old . . . but I don't feel bad for her. We both made mistakes and things have happened. But I was just online and she supposedly called me a liar and said I made up this whole thing! I don't even know if that's really true or that's what she said, but I'm just like, 'Dude, you made the same mistake I did but you knew he was married!' She met with his wife on the movie set! That's bad! I don't think she'd have the balls to reach out to me because what is she going to say? Clearly I'm not lying, he's admitted it. I'm sick of everyone saying I'm a homewrecker – no! He wrecked his own home. He broke his vows, he f–ked up, not me!"
So, basically, LeAnn is going out to do some damage control because… you know. Eddie is a cheater and LeAnn doesn't want to think about it. So she's going on Jimmy Kimmel and she's already given an interview to Entertainment Tonight – you can see the preview video here, and here are some highlights from LeAnn's interview:
LeAnn Rimes, whose controversial relationship with husband Eddie Cibrian has become both a blessing and a curse, tells Nancy her upcoming album Spitfire was born unexpectedly during her extra-marital affair with Eddie. In fact, a handful of infidelity themed tracks included in the album were initially written about a friend of hers while LeAnn was married to her ex, Dean Sheremet.

"What Have I Done is one of the first songs that I wrote for the record, before anything was actually starting to happen," said LeAnn. "It was written about a friend of mine, but I didn't realize I was writing it for myself at the time… It was my subconscious talking and I didn't know yet."

Speaking on the feelings that sparked her and Eddie's infamous affair, LeAnn acknowledged that her then husband had heard the troubling track and perhaps knew she would soon be led astray.

"He actually heard the song when I wrote it and, actually, he knew what it was about before I did," she reveals. "He knew I was feeling feelings. I'm not sure what those were that he knew."

Sighed LeAnn, "It's a very complicated situation."

When asked if she ever worries whether her husband Eddie would ever cheat on her, LeAnn admits that she does.

"I would be ignorant to say, and everyone else would think I am a liar if I didn't say yes, and I have at times," said LeAnn, going on to reveal that Eddie has had the same concerns about her.

"Speaking for him, I would actually say that's creeped into his [mind]…I think we've been very honest and open with that to each other and our conversations about it have only made me understand how much he actually cares, as much as I do, about being faithful to each other."

Although the Grammy-winner is proud of how far she's come emotionally through the past few years, LeAnn took a bold move recently when she made it known publicly that she had checked into a rehab facility for anxiety and stress-related disorders.

"I feel like there's only about a handful of people that could understand where I've been through as a childhood star and now actually having a career after that," explained LeAnn of her rocky emotional state before treatment. "It's hard to explain and I'm not asking for anyone's sympathy. I think when you see all these things written about you and what people are speculating you want to go, 'This is why' and it's just as simple and as complicated as I need to go learn how deal with myself and with the world because everyone is always looking in and I needed to figure out how to deal with it."
I'm surprised that LeAnn is actually talking about the idea, the possibility that Eddie has a wandering dong still, to this day. But if you actually parse what she's saying… it sounds like Eddie is all "I would never cheat on you, baby" and she believes him. Or wants to believe him. Whatever, y'all.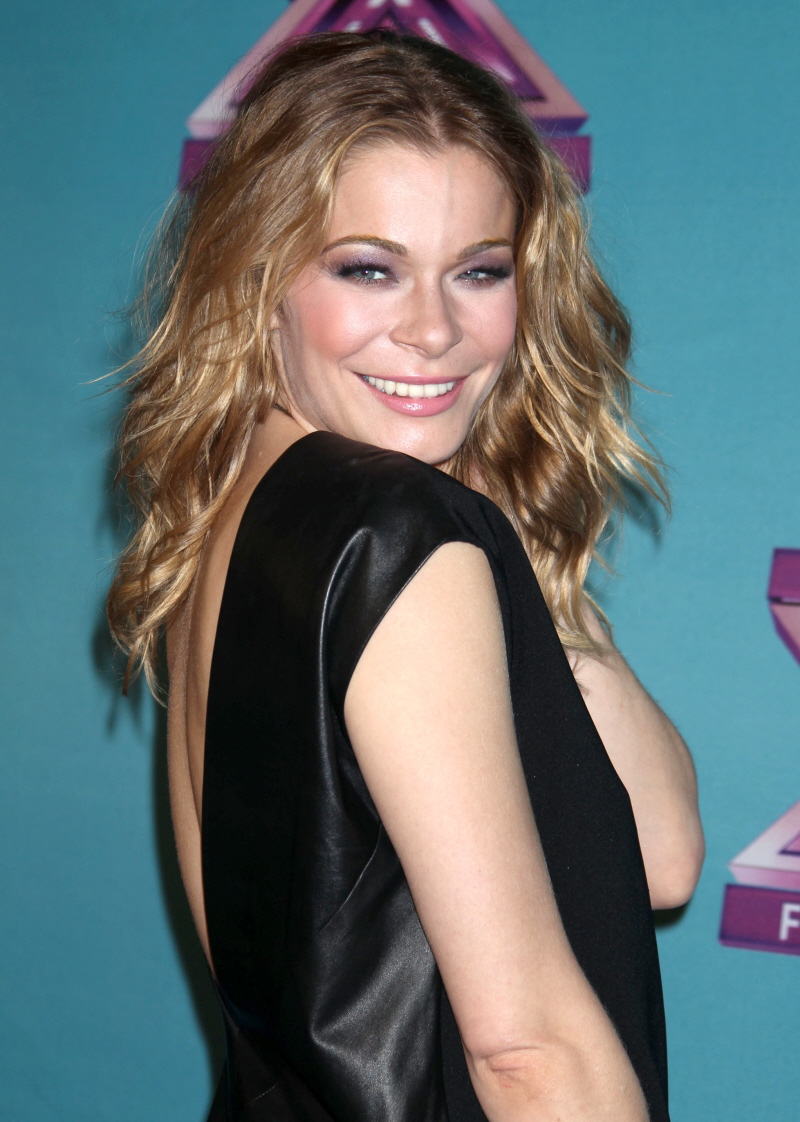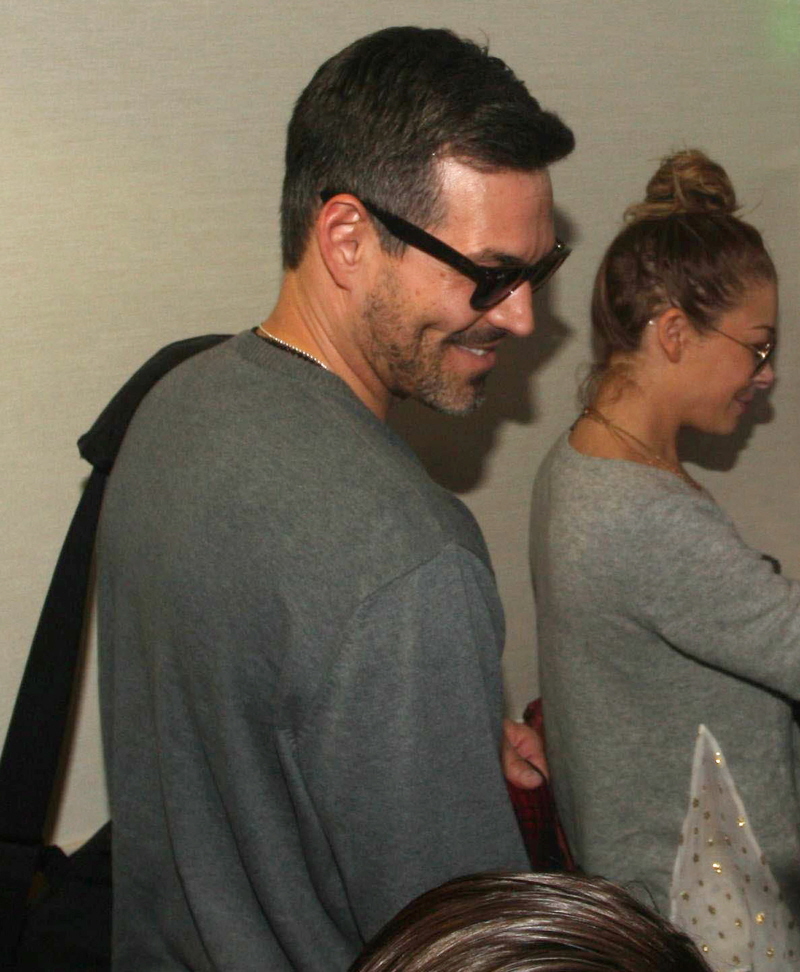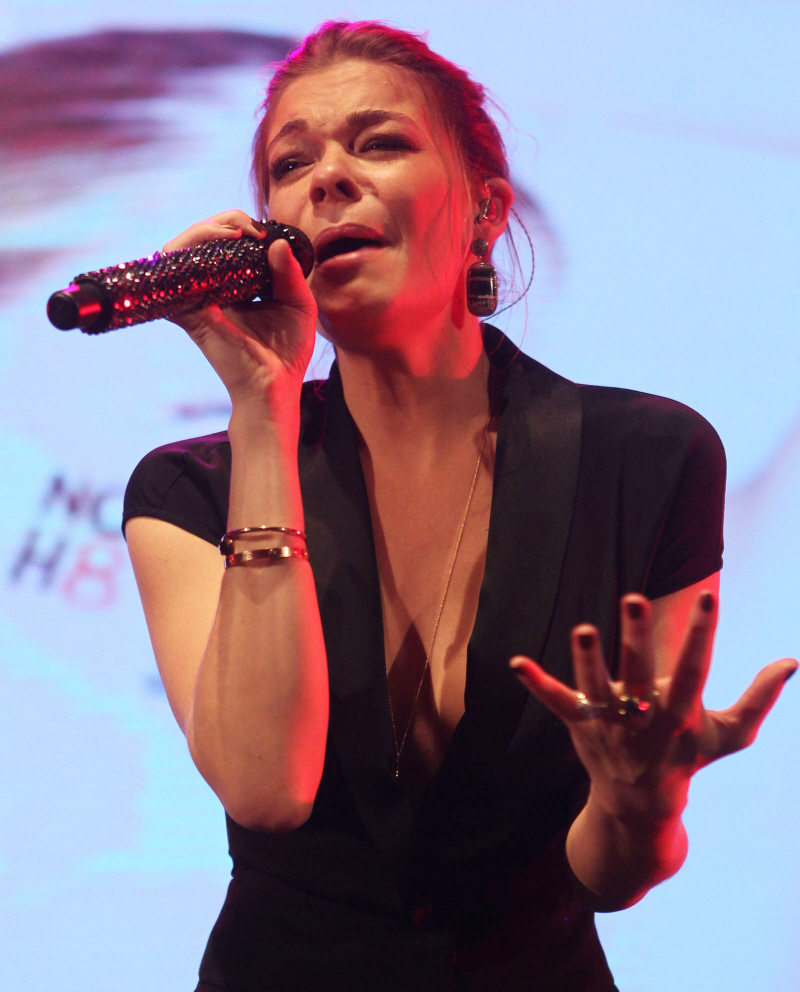 Photos courtesy of WENN & Fame/Flynet .