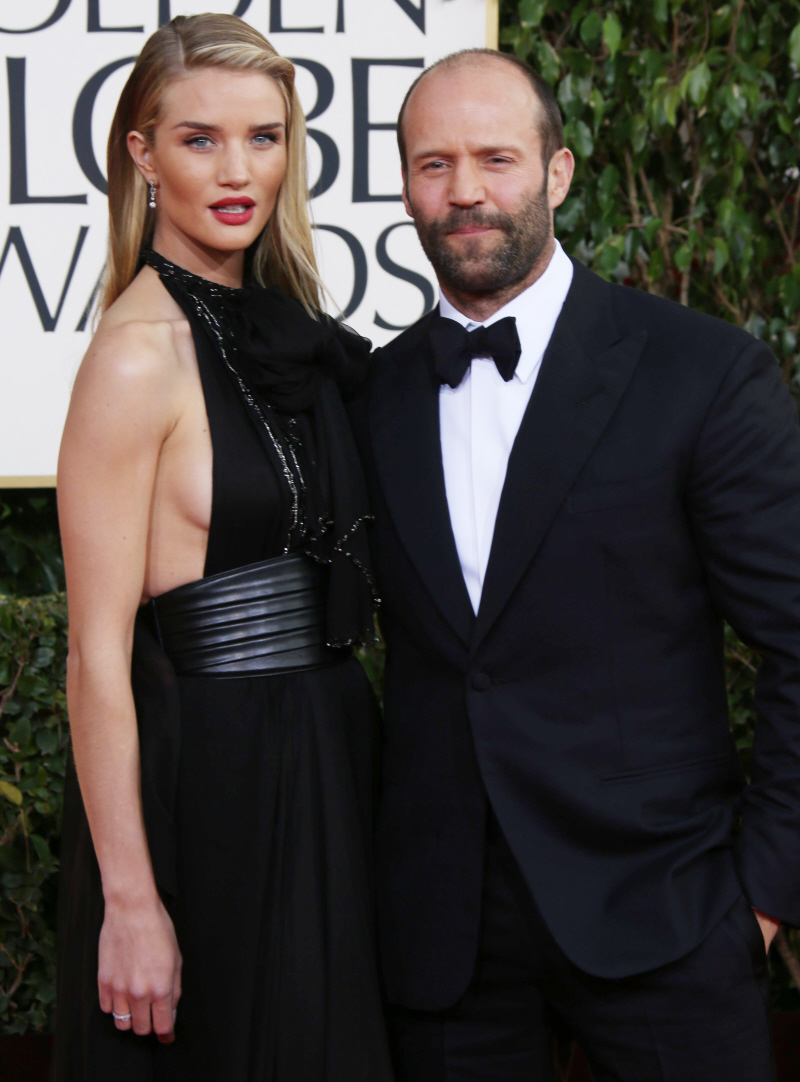 Did you know that CB has a thing for bald men? True story! I mean, she's not a bald fetishist or anything, but she keeps her eye out for attractive bald or balding men. Like, she's now a Jude Law fan because he's losing his hair. And she's really upset that Jason Statham is no longer shaving his half-bald dome. To be fair to her, I don't think any of us were pleased with Jason's appearance at the Golden Globes on Sunday. He seems to have a weird stubble all over his face and on the back of his head and it just seems… weird? Gross? Of course, I'm also including some photos of Jason being interviewed on Extra yesterday (photos at the end of the post), and he looks much better there.
While I'm not a huge Statham fan, I understand why women find him attractive – he seems confident, bordering on arrogant. He looks like a man who knows what he wants, sexually, professionally and otherwise. That's an attractive quality to many women. So if Jason Statham wants to go out drinking with his boys, he's going to go out drinking with his boys and his girlfriend, Rosie Huntington-Whiteley, isn't going to have a deal with it. But Rosie is trying to get him to pay more attention to her! Poor Rosie.
Could Jason Statham and Rosie Huntington-Whiteley be headed for a split?

RadarOnline.com spied the pair bickering at the Weinstein Golden Globes party in Los Angeles last Sunday after the 25-year-old Burberry model was fuming that the movie tough guy was worse for wear after guzzling too much Moet & Chandon champagne.

"Rosie hates it when Jason acts like one of the lads and goes out drinking," the pal revealed. "She thinks his friends are a bad influence on him, and she doesn't like it when he gets wasted."

And a close pal to the pair has exclusively told RadarOnline.com that Rosie has warned Jason, 45, that he will lose her if he continues his partying ways!

"When he first started dating Rosie, he curtailed his wild nights out to spend time with her because he wanted to give the relationship a chance," the source said. "But more recently, Jason's been having nights out with the boys and not returning home to the early hours of the morning, which infuriates Rosie.

"So, she put her foot down and told Jason that if he's serious about her he has to curb his partying or she will leave him. Their relationship is really hanging on by a thread at the moment," the pal divulged.

As RadarOnline.com previously reported, Rosie was spotted flirting with hunky Dutch actor Soren Hojen at hip Hollywood hangout Sayer's Club back in October.

"She wouldn't stop staring at him. She was obviously trying to get his attention — moving her hips and running her hands through her hair. But he still wasn't noticing her. So she ordered her friend to go up to him and tell him that Rosie thinks he's cute," an eyewitness said.

"The friend obliged, and when Soren looked up to see who the friend was referring to, his eyes practically popped out of his head! Rosie smiled, but then Soren said he had a girlfriend, and went back to his friends."
Yeah. Jason is 45 years old. He's set in his ways. He likes doing whatever he likes, and he hasn't felt the need to change thus far, so Rosie probably won't change him. And whatever he's doing works – he's currently with a 25-year-old Victoria's Secret model, for God's sake. And he's previously dated Kelly Brook and other young, beautiful women. If Rosie leaves him, my guess is that he'll be able to get another young, beautiful girlfriend at the drop of a hat. Poor Rosie.
Is Jason giving anyone else Bruce Willis (in a good way) vibes in these photos?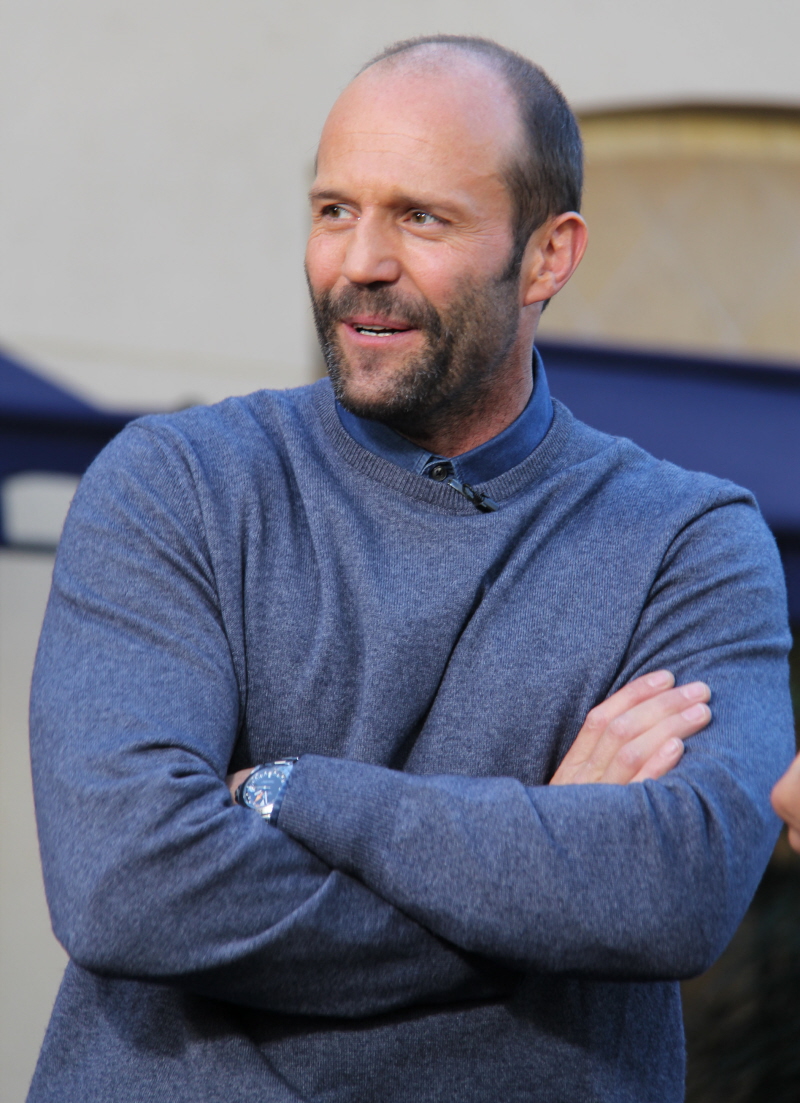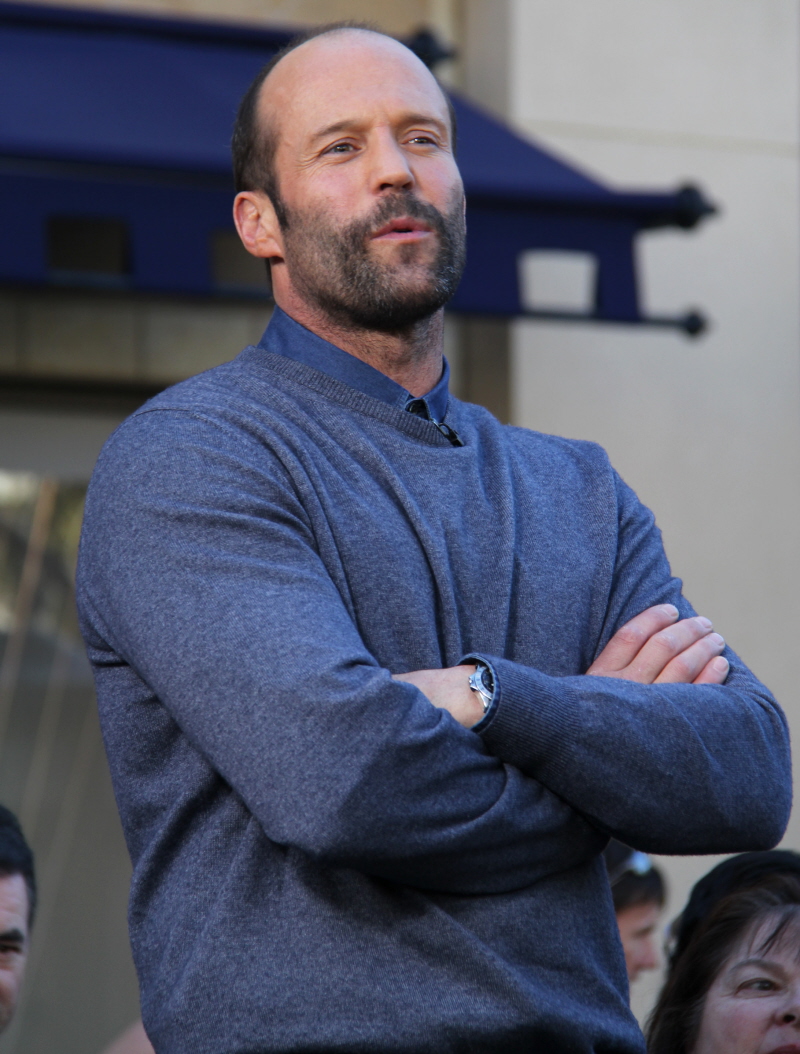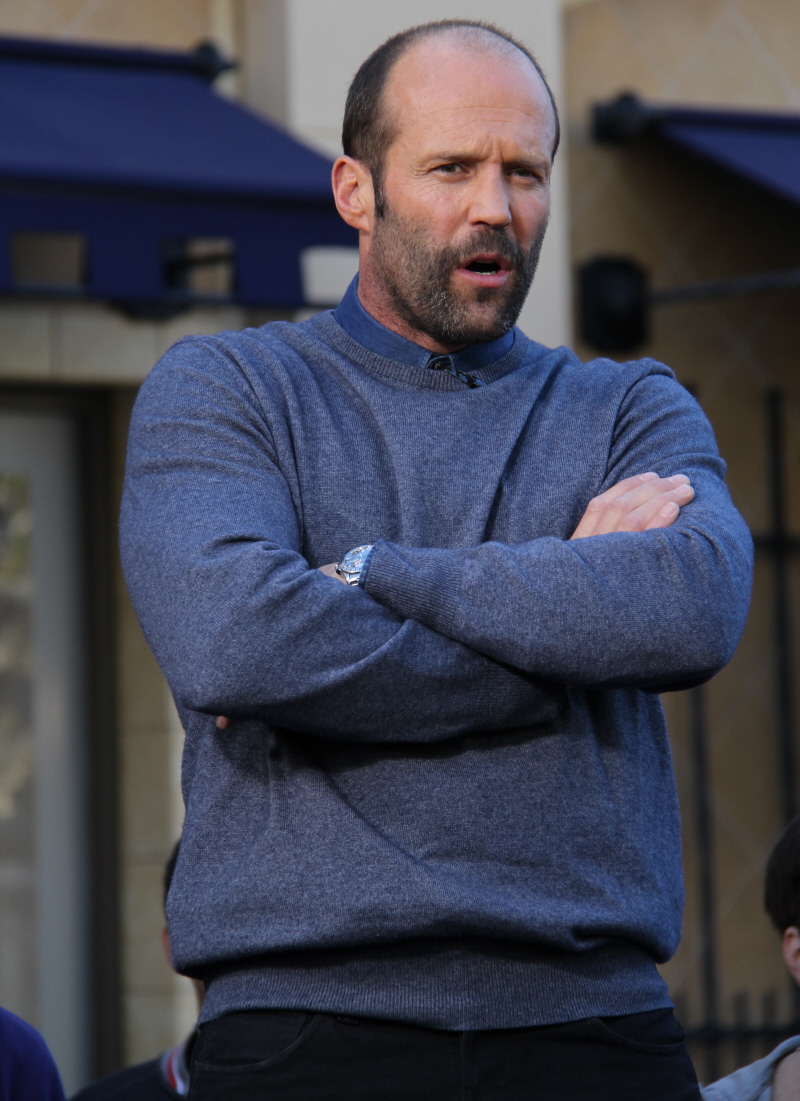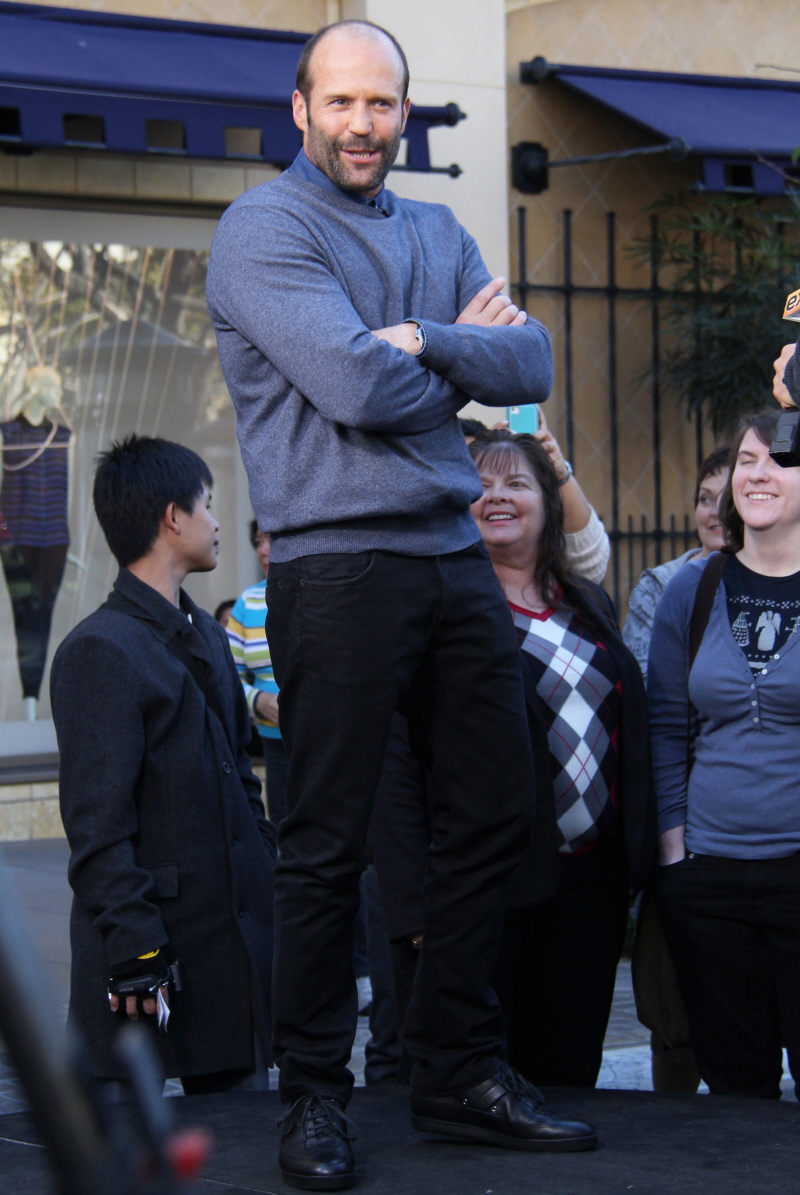 Photos courtesy of Fame/Flynet and WENN.