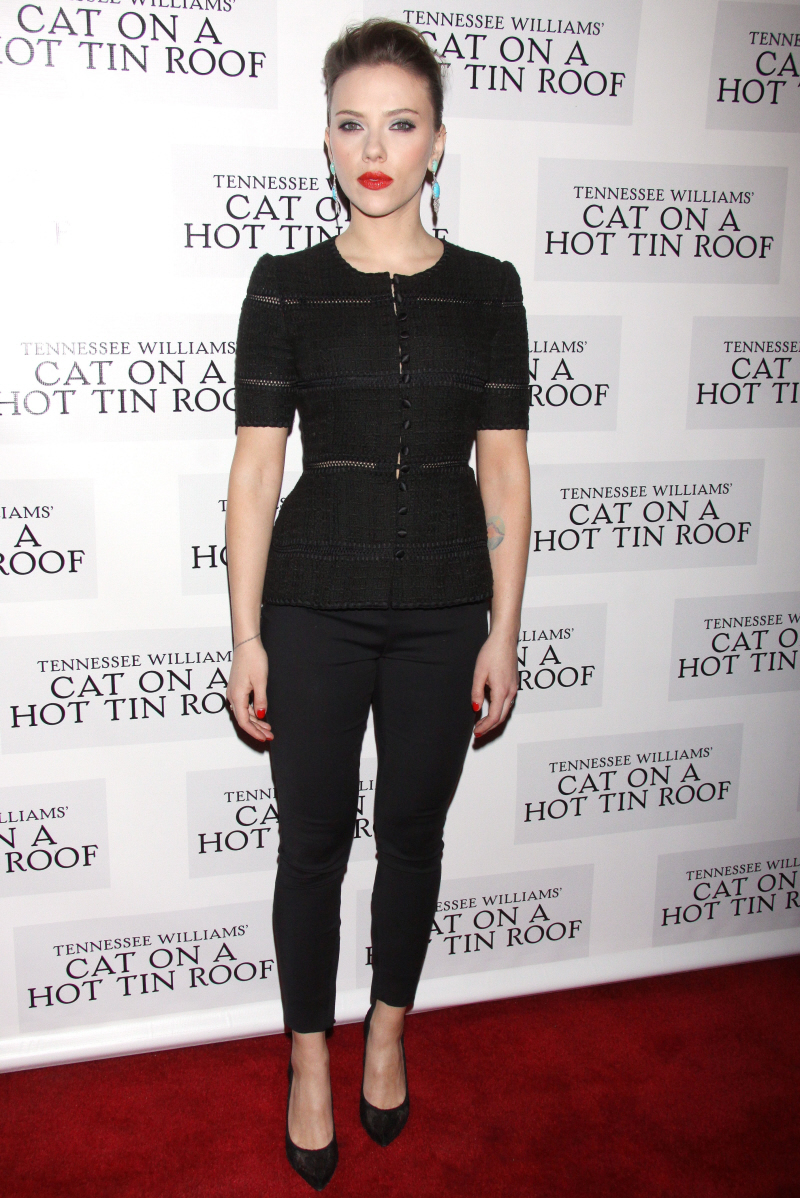 I'm not sure who will be interested in this, but I just liked the photos and I was glad we had access to them. Last night, Scarlett Johansson was the opening night star of the Broadway revival of Cat On a Hot Tin Roof (which, incidentally, is one of my least favorite Tennessee Williams' plays). I'm including photos of ScarJo on stage (in that negligee) and at the opening night after-party – those are the pics of ScarJo in black Dolce & Gabbana. I'm also including photos of Benjamin Walker – he plays Brick, and in real life he's Meryl Streep's son-in-law. Also pictured: Ciarán Hinds, who plays Big Daddy.
ScarJo playing Maggie the Cat could be a major disaster – Maggie is considered one of the most sensual and hot-blooded of Williams' heroines, the role always ripe for a bombshell. ScarJo is a bombshell, for sure. But does she have the acting chops to pull off the role? According to the critics, she does. Ben Brantley of the New York Times has praised the hell out of her performance – go here to see. It looks like ScarJo's first Tony-Award-winning Broadway role a few years ago wasn't a fluke! Scarlett is now a big-time theater actress. How does that make you feel?
PS… It just occurred to me that ScarJo is probably doing a Southern accent. If anyone goes to see the play, please tell me how her accent work was. One of my biggest pet peeves is "actors doing terrible Southern accents."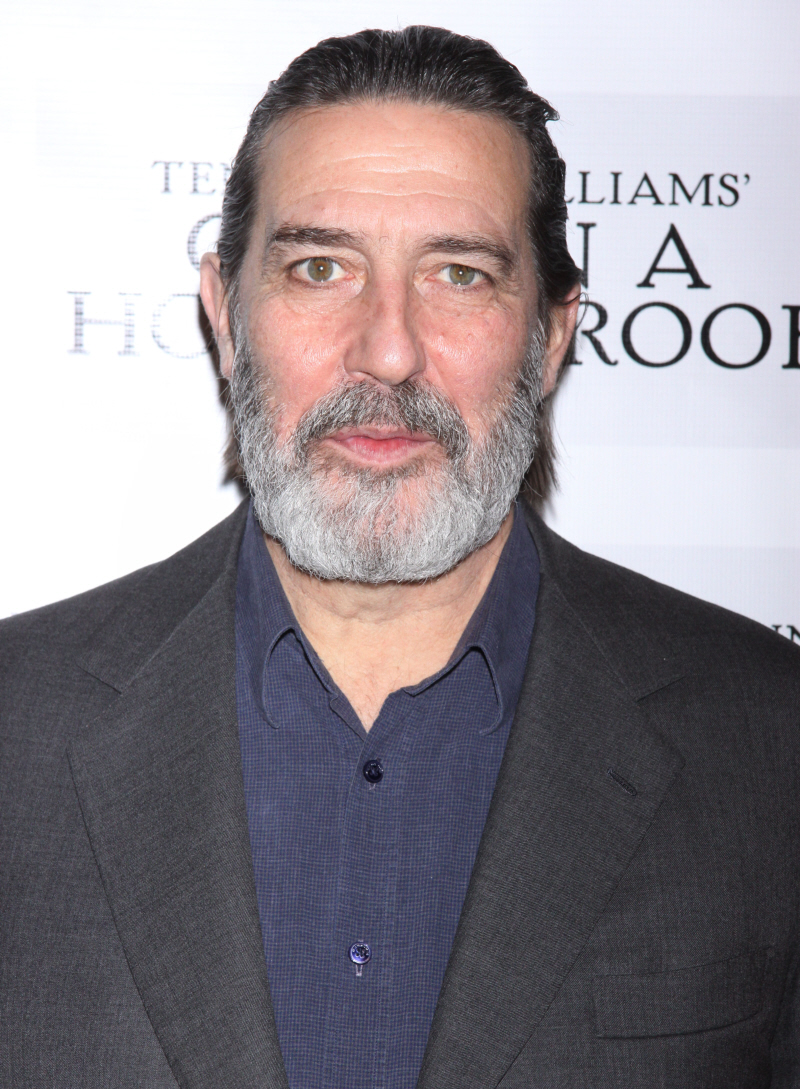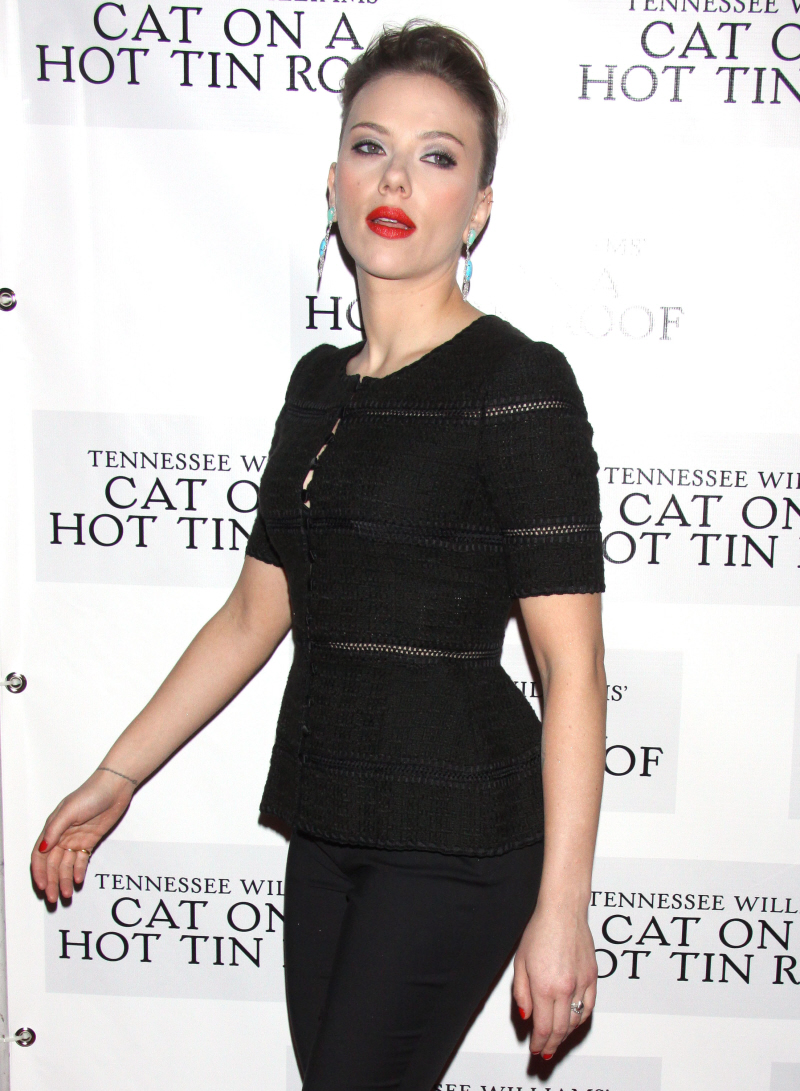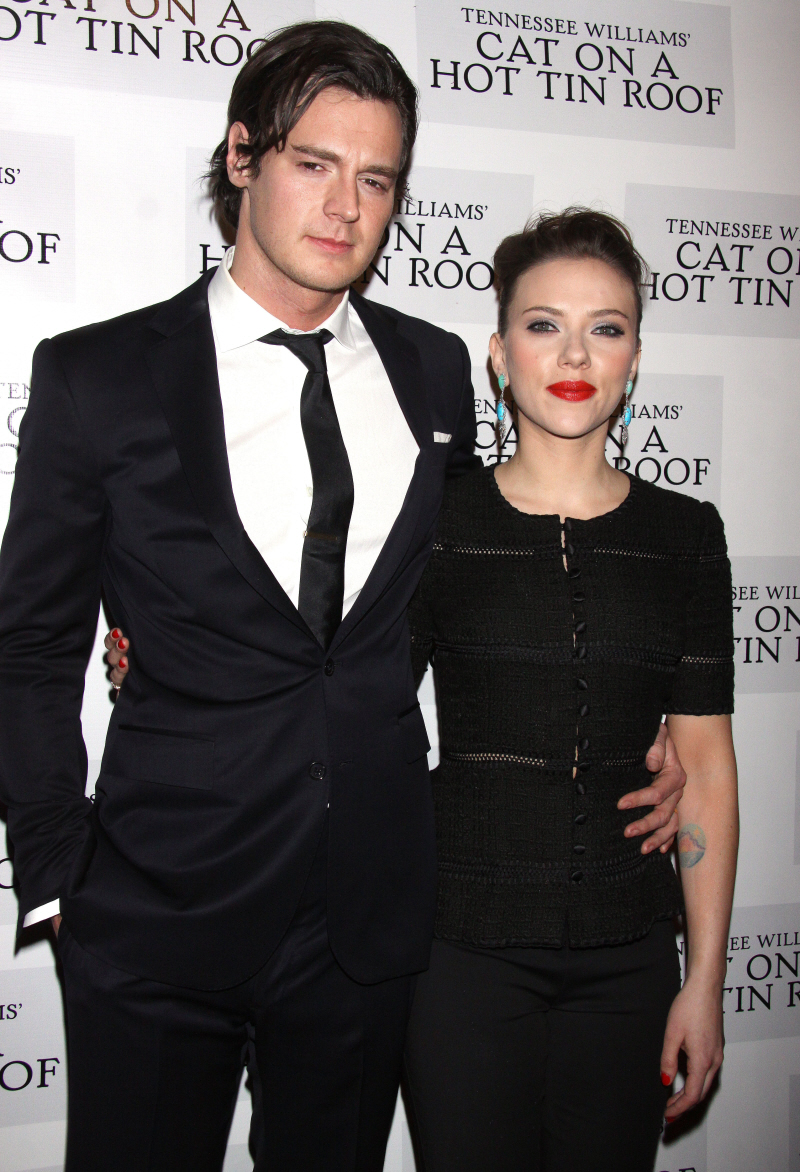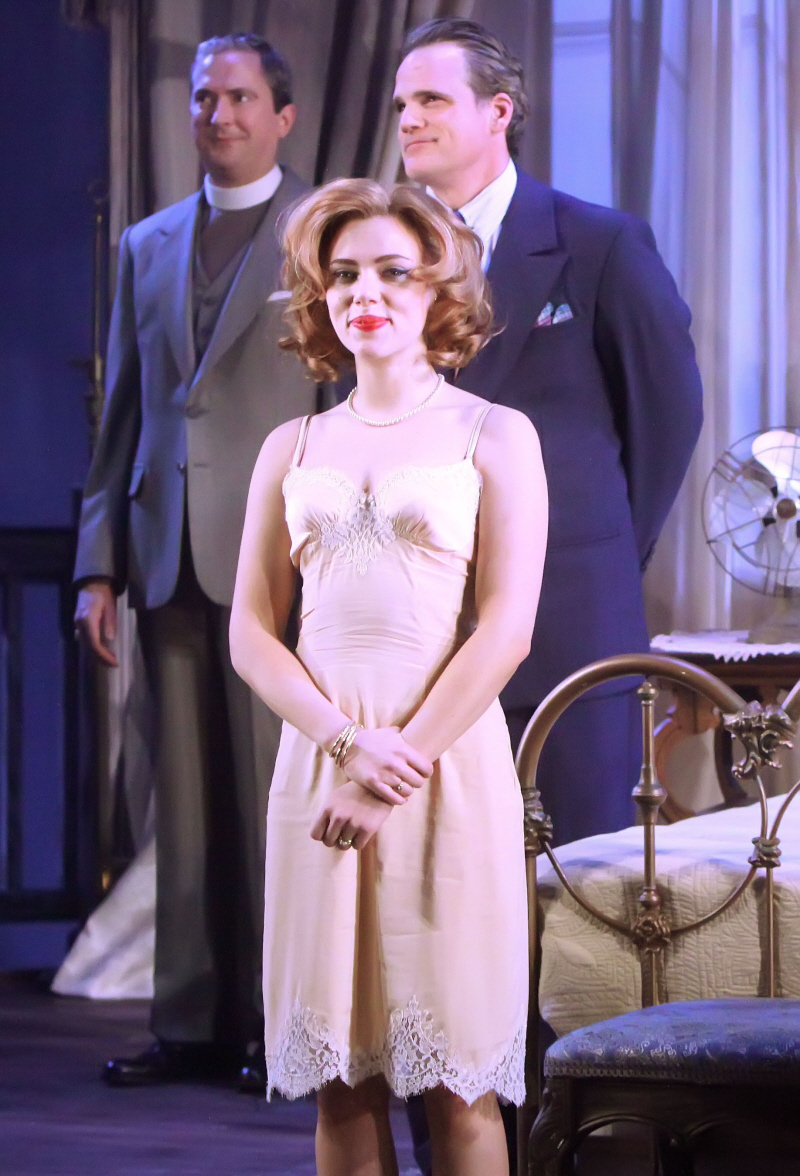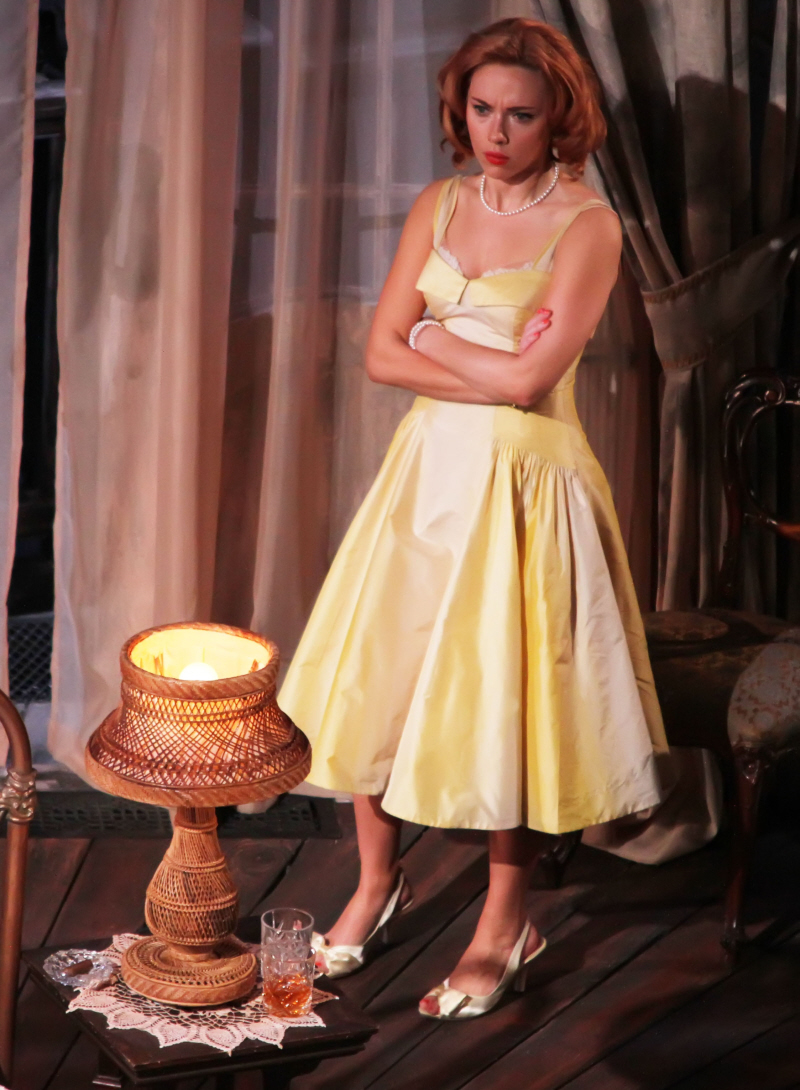 Photos courtesy of WENN.