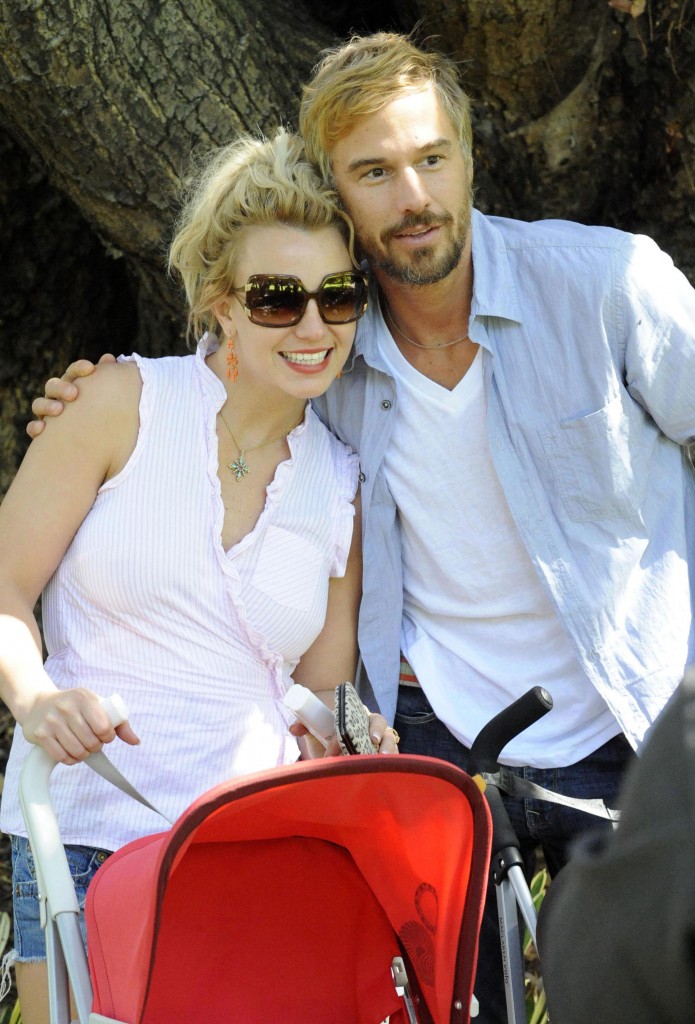 I've been surprised by how many stories People Magazine has run about Britney Spears and Jason Trawick's breakup. There were four stories in People just last week. The first couple of reports framed the split in terms of normal couple problems, like habituation and too much time apart. Then the last two seemed to place the blame squarely on Britney, claiming she was jealous, insecure and "treats him like a friend, not a romantic partner."
People's stories were in contrast to Radar Online's accounts, which claimed that Britney's father and Jason, her two co-conservators (Jason has since resigned as Britney's conservator) conspired for Jason to break up with Britney, and that they sugar-coated the version he told her, so much so that Britney wasn't sure their relationship was even over. I mentioned that the timing was suspect to me, particularly since Britney had just left X Factor after the season wrapped, and was on the verge of signing a big contract, reportedly worth over $100 million, for a residency at a venue in Vegas.
US Weekly had a story I wanted to mention which jibes with Radar's version and seems to sum it all up for me. They claim that Jason was behind the big new gig for Britney, that he planned to ditch her "for months" and that he waited until he had a nice cut of her would-be earnings to end the relationship. That's so cold. Here's their report:
Britney was blindsided! Though the singer, 31, said in a statement January 11 that she and fiance of one year Jason Trawick had "mutually agreed" to end their engagement, sources insist Britney Spears never saw it coming. "He had been planning to break up with her for months," says an insider. Trawick, who also comanaged Spears' career, "was using her. He made a big deal for her to get a residence spot at Caesars in Las Vegas, then finally had enough money to end it." He also cut ties as her coconservator, resigning just hours after split news broke. Adding to Spears' angst? Her exit from The X Factor, announced less than 24 hours earlier. Though Spears says leaving was her decision, she was, in fact fired, as US first reported in December. Still, the embattled singer is trying to move past the drama. "She has her kids and a lot of work coming up," says a pal. "And she's going to be set up on dates with cute guys soon!'
[From US Weekly, print edition, January 28, 2013]
Doesn't Britney have anyone in her life who isn't using her? As usual, I came away from this story just feeling sorry for her. Plus she's going to be "set up on dates with cute guys." I expect a photo op soon.
Incidentally, as Britney's co-manager, Jason probably made around 5-10% of her contract with Ceasars. (If it's gone through, we haven't heard about that yet.) That's 5 to 10 million dollars. Not a bad payoff for a two year relationship. The creep.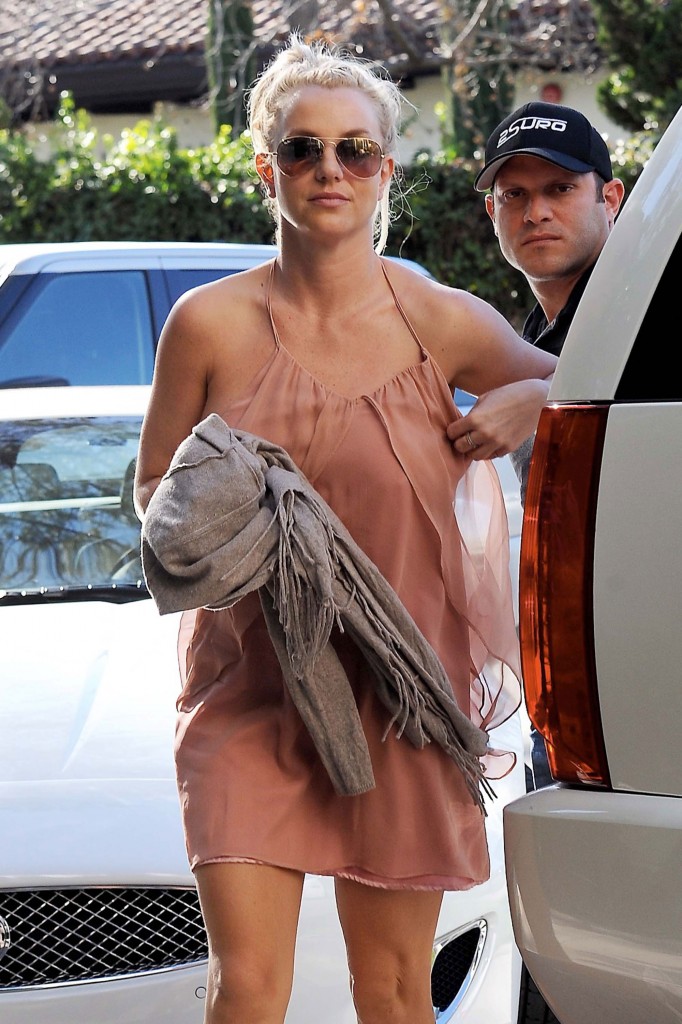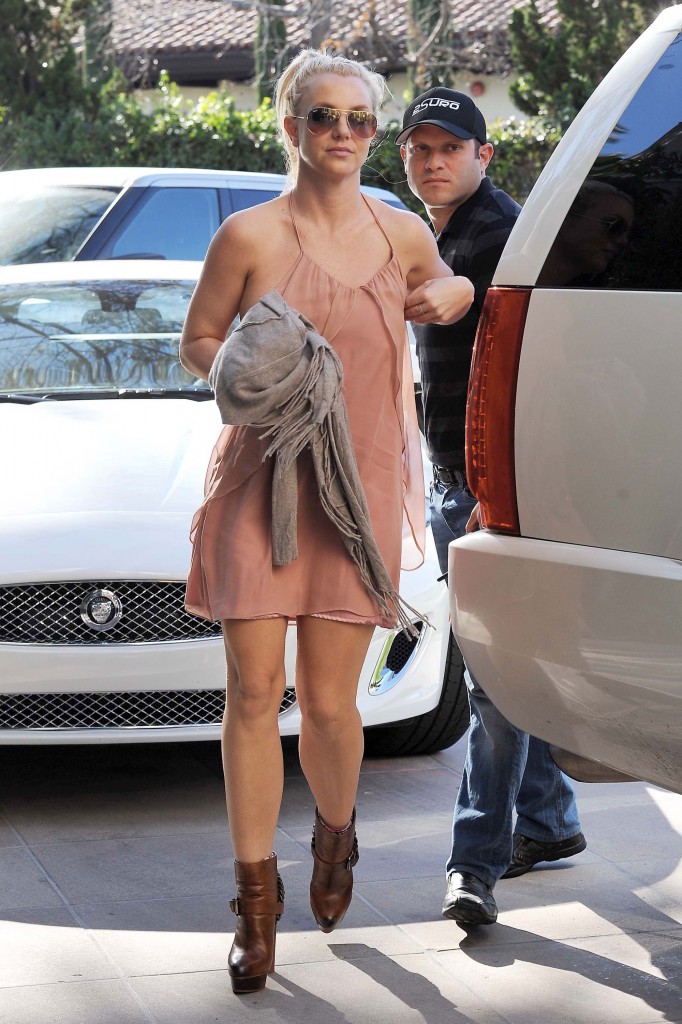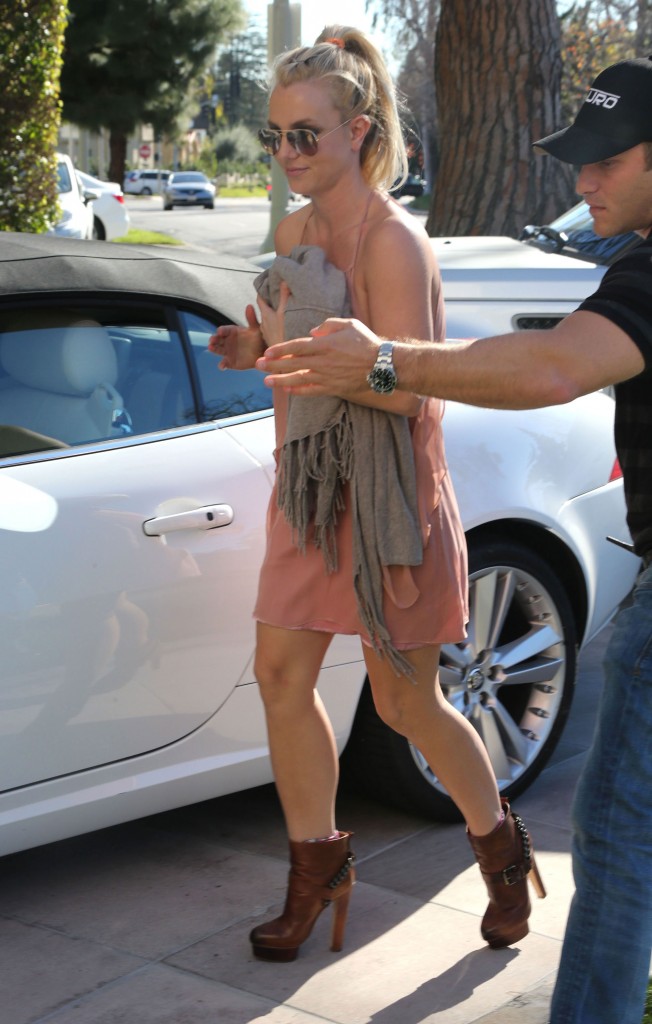 Britney is shown in the header in a file photo with Jason. Other photos are of Britney out on 1-19-13. Oh no, brown boots! Credit: FameFlynet and WENN.com