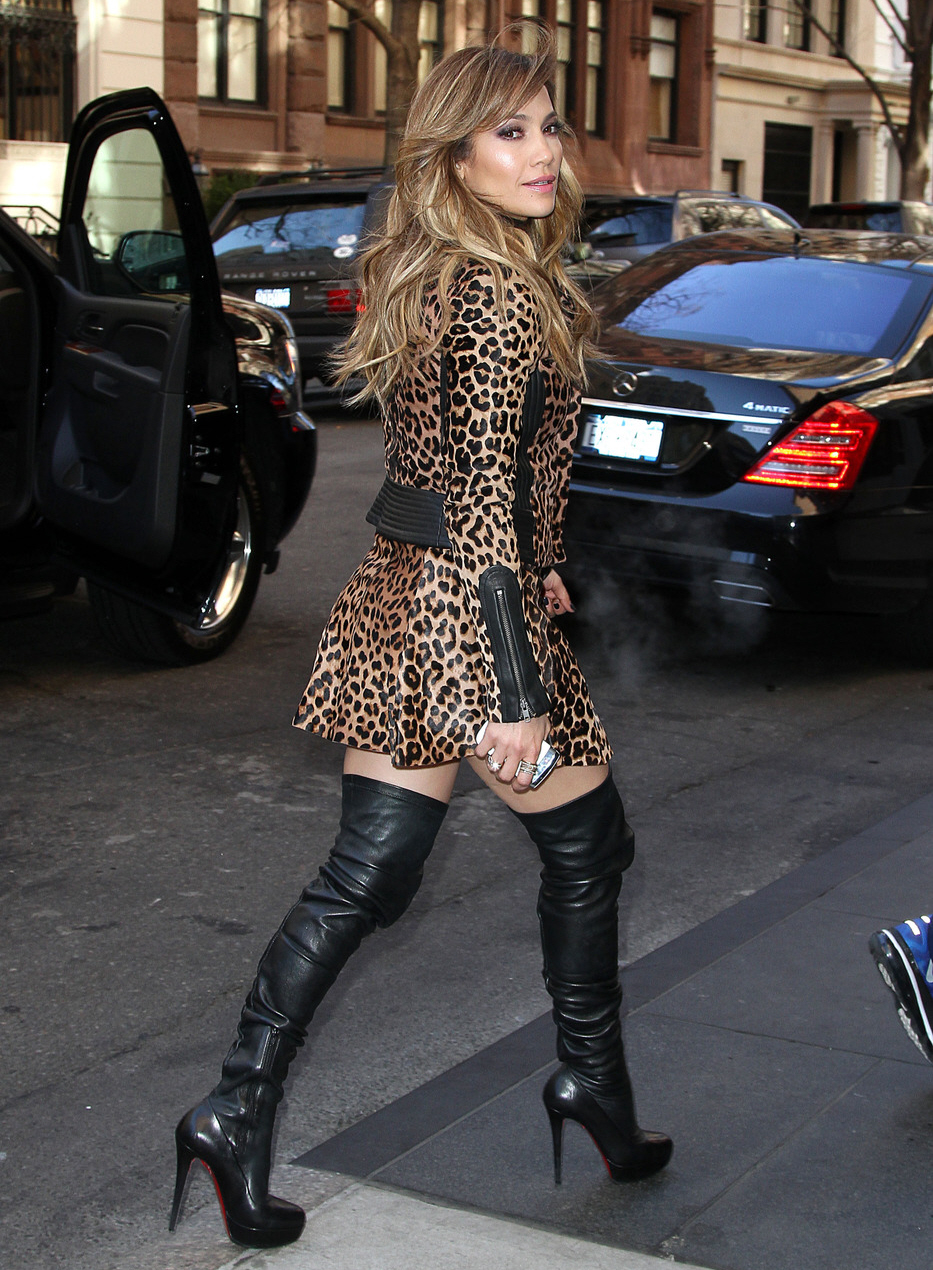 All of us here on the Eastern seaboard of America are experiencing what is being referred to as "the coldest week of the year". Here in Virginia, the highs are supposed to reach 15 degrees Fahrenheit tomorrow, I think. I'm mentioning this because it's supposed to be freezing ass freezing in New York City, and this was how Jennifer Lopez was dressed for her media rounds yesterday. A leopard-print miniskirt, a thin jacket and thigh-high Louboutin boots. How does she not have frostbite?
Jennifer went into the Good Morning America studios, where I guess she did an interview to promote Parker, her latest film. Oh… I was going to bitch about not being able to find any coverage, but I found the interview. But I can't embed it, so you just have to go here to see it. She's complaining about how much she works and how tired she is. Oh, and she compares Parker to OUT OF SIGHT. For the love of God. NOOOOO.
I like her purple dress, but I still worry about how cold she must be. And seriously, her hair is looking awful these days. I used to love her hair, but it looks over-processed and like she needs to stop doing so much to it. Jennifer was recently discussing how it is that she looks so good at the age of 43, and she said: "I never drank or smoked, and it's really paying off now because my skin is still really good with moisturizing and getting good sleep… I've never had Botox or any of those things. But when I need to, maybe I will." Do you think she's really Botox free? I think she might be right now, but I bet she's gotten 'toxed in the past.
Here's the Parker trailer. It looks like something I would watch on cable, only I would turn it off half-way through because I figured out what was going to happen.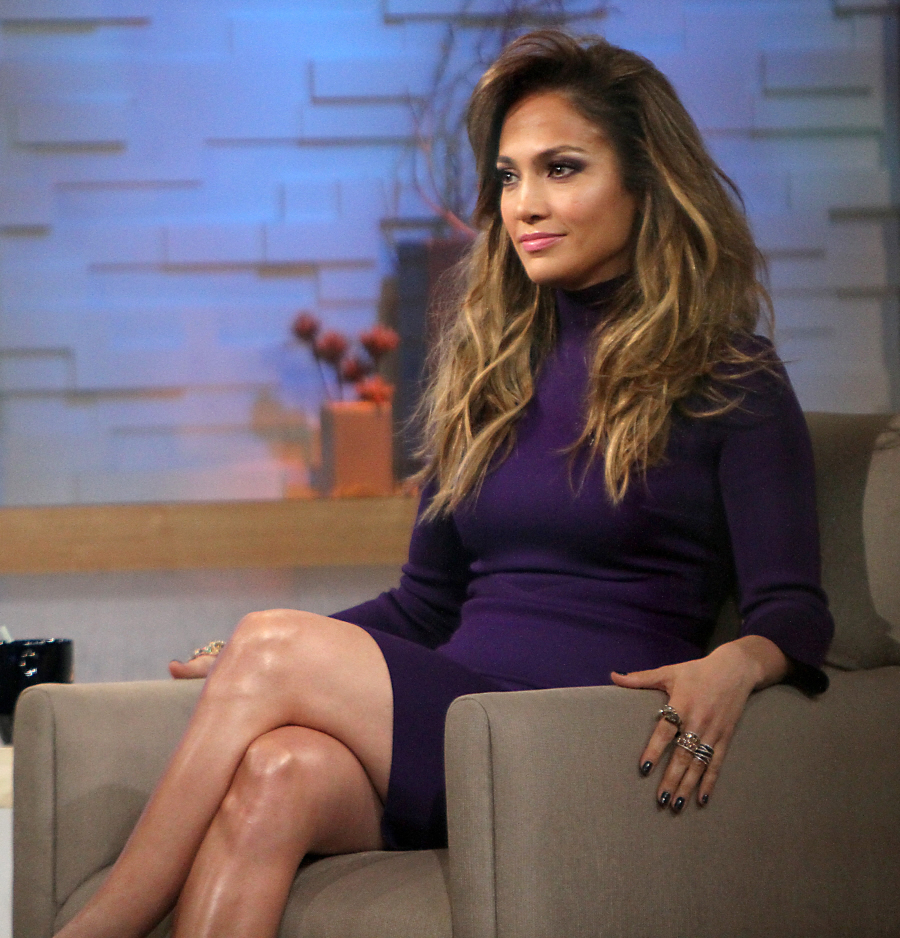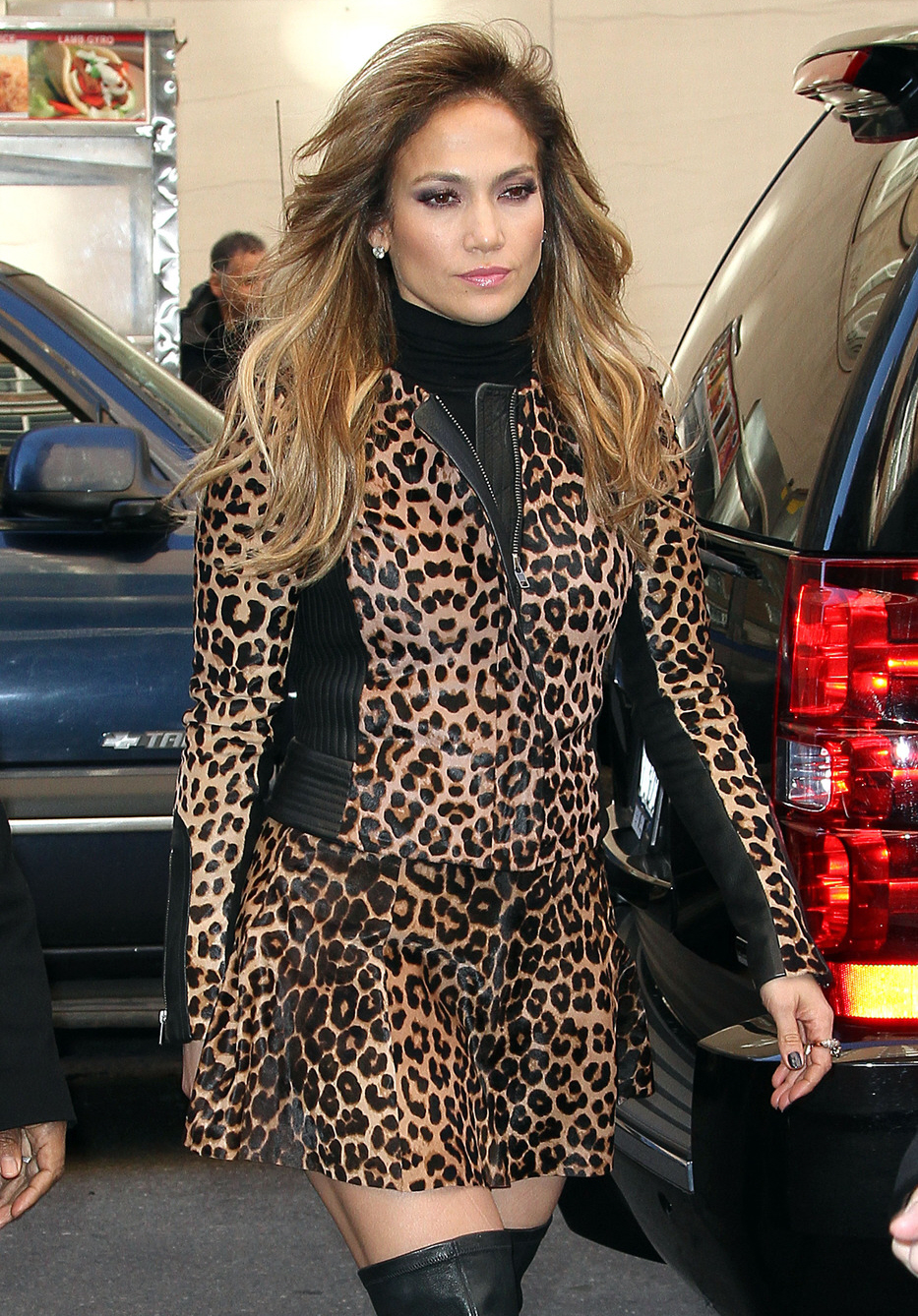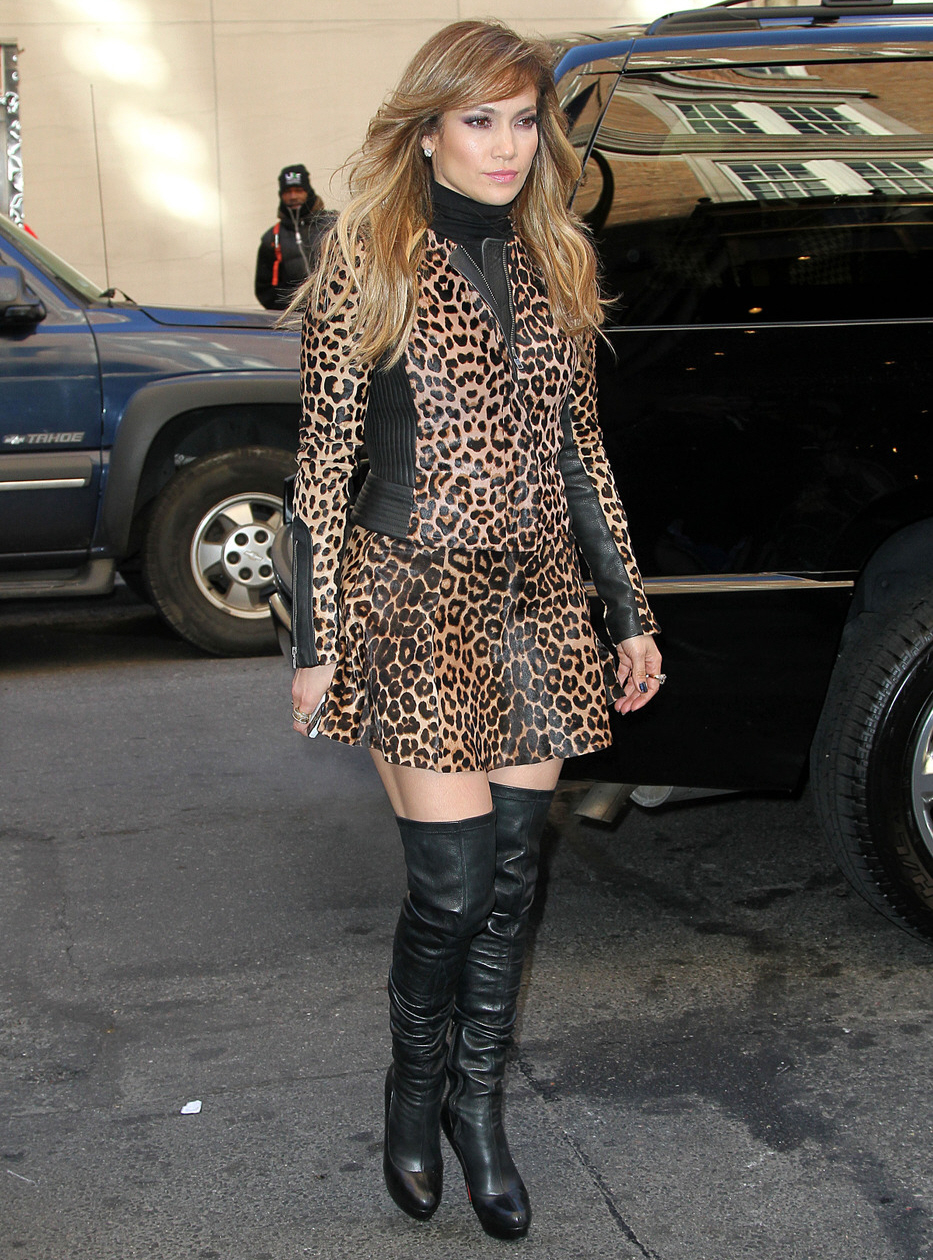 Photos courtesy of Pacific Coast News, WENN.