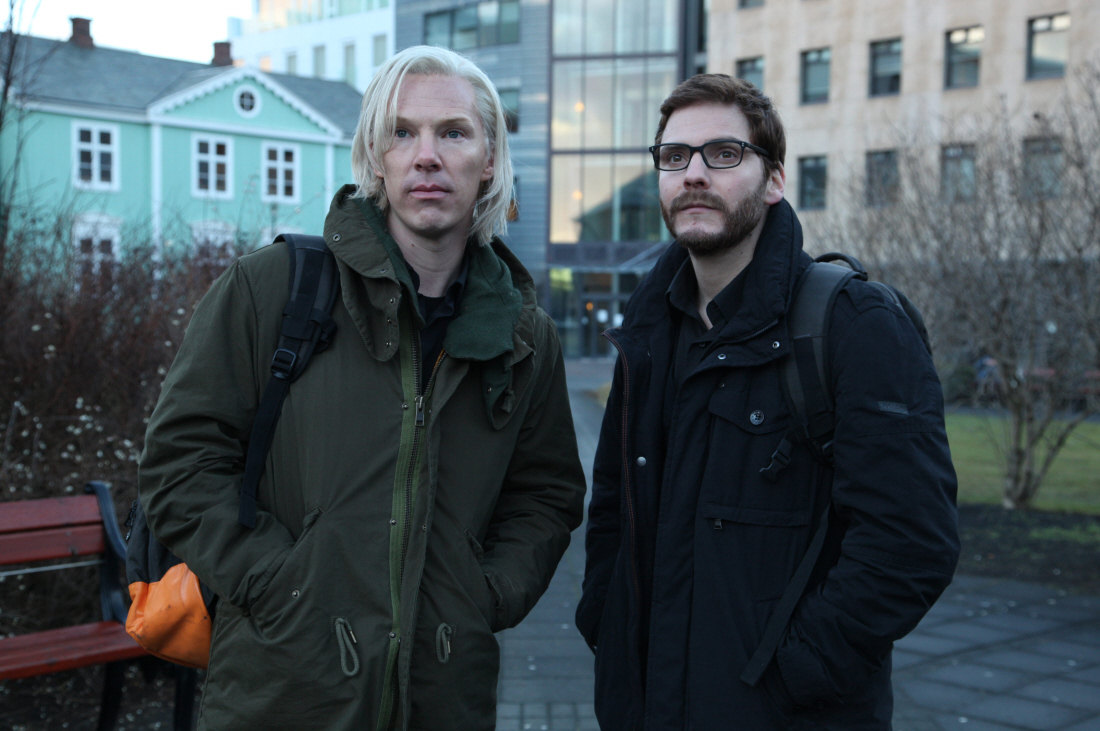 Back in October, Benedict Cumberbatch was in talks to play Julian Assange in one of the million Assange bio-pics that Hollywood wants to make. There have been a half-dozen candidates to play the Assange role, none of them perfect. Personally, I liked the idea of Jeremy Renner as Assange, but I was okay with the idea of Cumberbatch. Anyway, I don't think I ever followed up on that piece of casting gossip, but it looks like Cumby did sign on to a film called The Fifth Estate, which is such a catchy title, I had to look it up – the origins are fascinating. I knew that the media were called "the fourth estate" but I had never heard the background on "the fifth estate" before.
Anyway, long story short, it looks like Cumby signed on and they've already begun filming, and yesterday producers released the first image from the film. Before we discuss the state of this mess, let me just say something about how quickly everything is moving – my guess is producers want to solidify Cumberbatch as the definitive and FIRST Julian Assange portrayal and that's why the first image was released SO quickly. The film is being directed by Bill Condon, and the focus is on Assange's collaboration with key newspapers (like The NY Times). The other dude is actor Daniel Bruhl, who plays Daniel Domscheit-Berg (author of Inside WikiLeaks: My Time With Julian Assange). The film will also star Laura Linney, Anthony Mackie (huzzah!) and Dan Stevens!
Now, let's talk about how Cumberbatch looks. SO TERRIBLE. My initial impression of Assange (back in 2010) was that the guy was sort of hot in a skeevy, terrible, nihilistic way. And Cumberbatch isn't really channeling that hotness – at all. That's a terrible wig!! Julian's hair isn't his strength, of course, but he simply does not look this awful. GAH!! My only hope for this is that Cumby is able to channel Julian's inner sketchiness. And that Cumby's voice will bring me home. Here's hoping!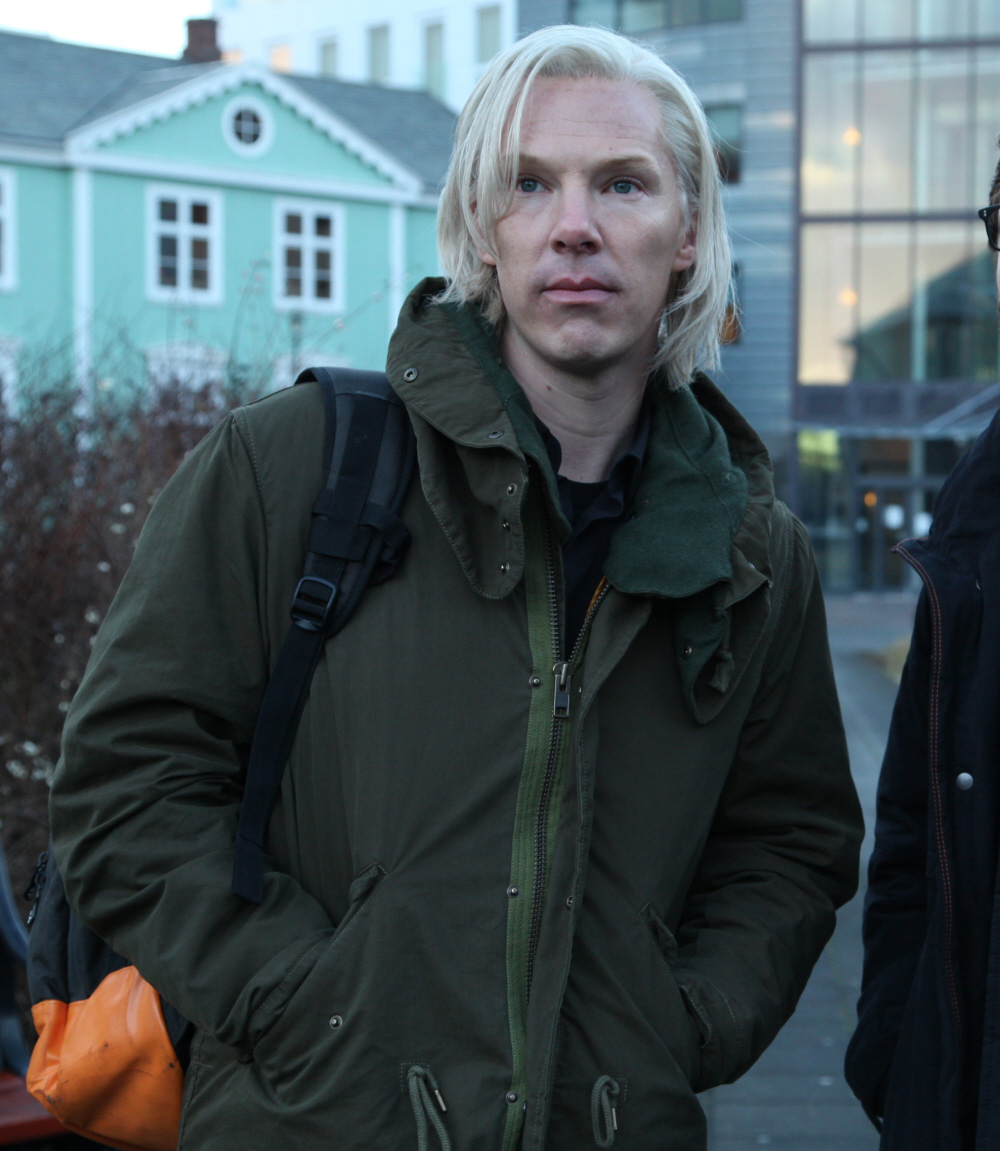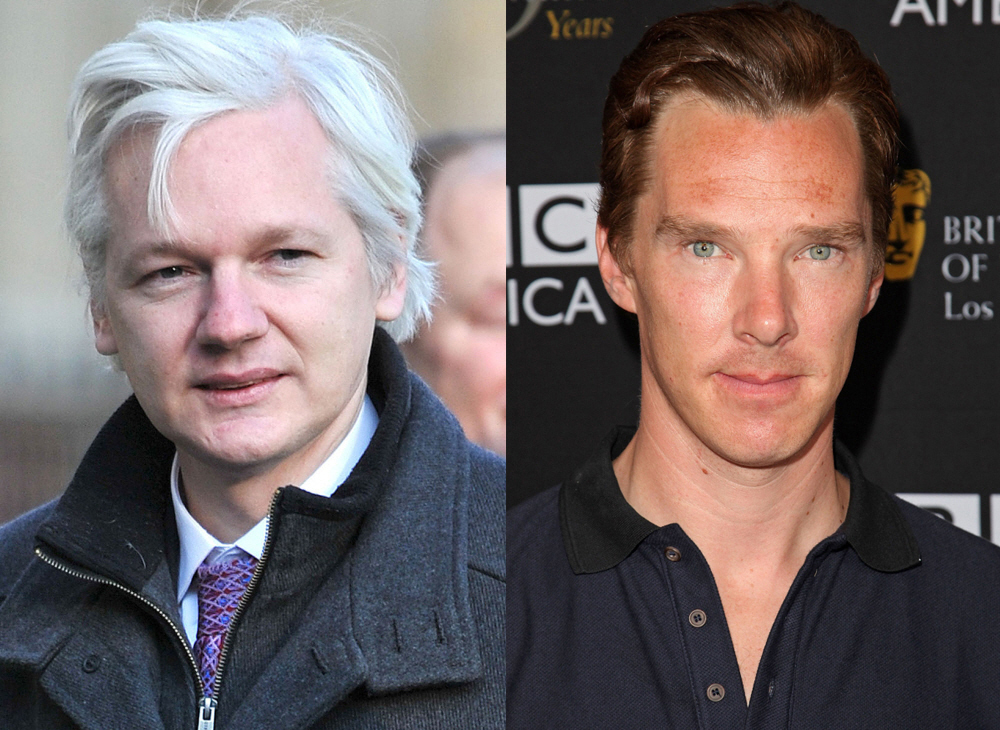 Promotional photos from 'The Fifth Estate', additional pics by WENN.