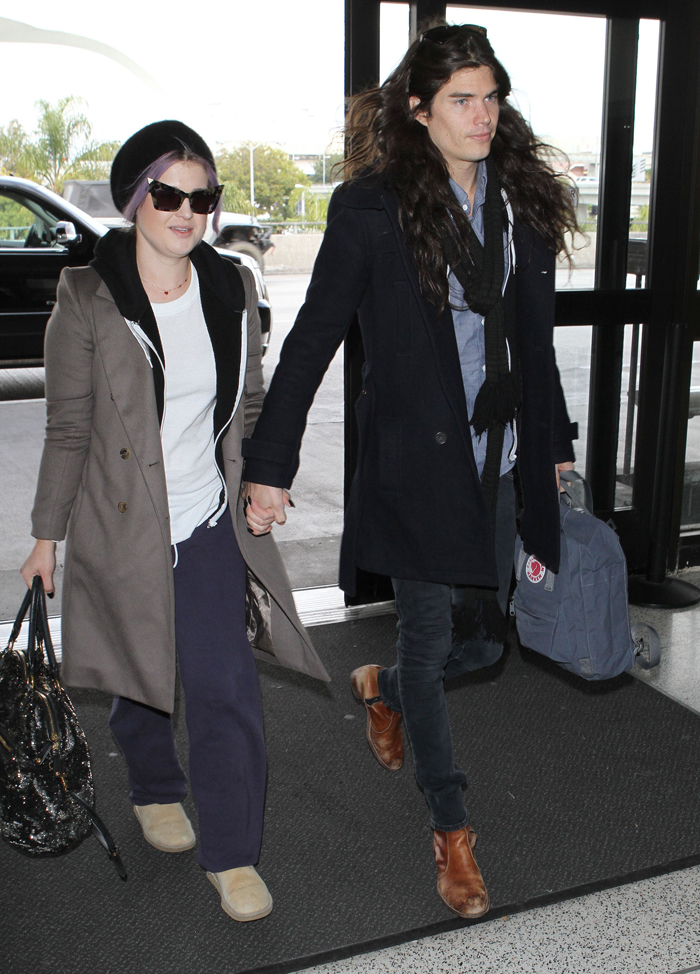 Kelly Osbourne is now engaged to her boyfriend of over a year, Matthew Mosshart! I don't know much about the guy except that he's a former model (with the cheekbones to prove it) and a current chef who specializes in vegan cuisine. He's also got more hair than I'll ever dream of having (I keep it shoulder length because I hate feeling my ponytail hit my back while running), and he seems like a pretty lowkey, down-to-earth type of guy, which is exactly what Kelly needs in her life. Previously, Kelly wasn't so lucky in love after her previous long-term boyfriend, Luke Worrall, cheated on her with a transvestite. That was a royal mess and a half, but Kelly has clearly moved on, and now she's already planning her wedding. I wonder when Miss Fashion Police will reveal her ring. Here are some details: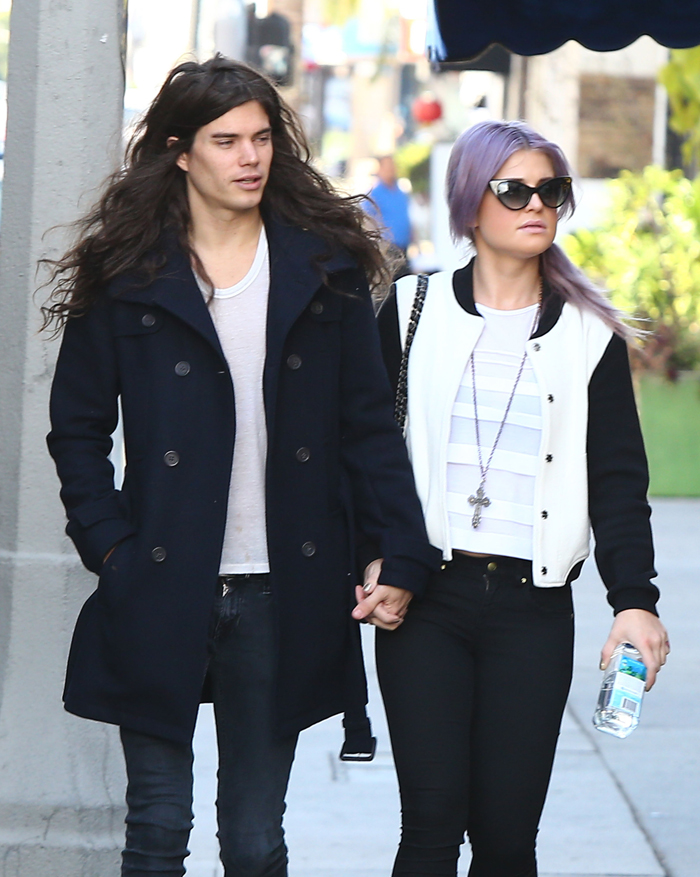 No question about it: Kelly Osbourne is absolutely gaga over her boyfriend-turned-fiance Matthew Mosshart. The E! Fashion Police cohost, 28, and Mosshart, 29, quietly got engaged just a few weeks before Christmas, sources close to the couple confirm exclusively in the new issue of Us Weekly. Dating for over a year, the pair is "really excited" about taking the next step in their relationship, one source tells Us.

"Kelly is the happiest she's ever been," an Osbourne pal said. "Her career is going well, and she's in a healthy relationship with a wonderful guy."

Osbourne and Mosshart first met about a year and a half ago, at her friend Kate Moss' wedding in July 2011. They first stepped out in public in December 2011, smooching on the streets of New York.

"I'm in love and I don't care who knows about it!" she tweeted last June.

And Osbourne isn't the only one who's fallen head-over-heels in love with the vegan baker. The bubbly Brit's famous family (parents Sharon and Ozzy and siblings Jack and Aimee) has given Mosshart their stamp of approval as well.

"Matthew is a stand-up guy," a source close to the Osbourne clan tells Us. The couple is even already starting to plan their nuptials, set to take place this summer in the UK. "They're so excited!" an insider tells Us.
[From Us Weekly]
It must be difficult to find a good boyfriend who won't use you if you're famous and especially if you have a very famous family in tow as well. Hopefully, they'll be very happy, and Kelly won't wear a pink wedding dress, which would clash terribly with her lavender hair. Congrats to Kelly and Matthew!
In other strange Kelly-related news, she's all about hula-hooping now for fitness' sake and claims that "5mins in the morning 5 mins at night… in 5 days I lost 2 inches from my waistline!" While that sounded weird to begin with, Self magazine says the activity burns seven calories per minute and is also favored by Liv Tyler, Marisa Tomei, and Michelle Obama. How odd. I guess it's probably good at toning all angles of one's abdominal muscles, but it's not really a hardcore cardio activity or anything, so I probably won't be signing up for a hula-hoop class. I like to sweat like crazy at the gym, and I really suck at hula-hooping. Oh well.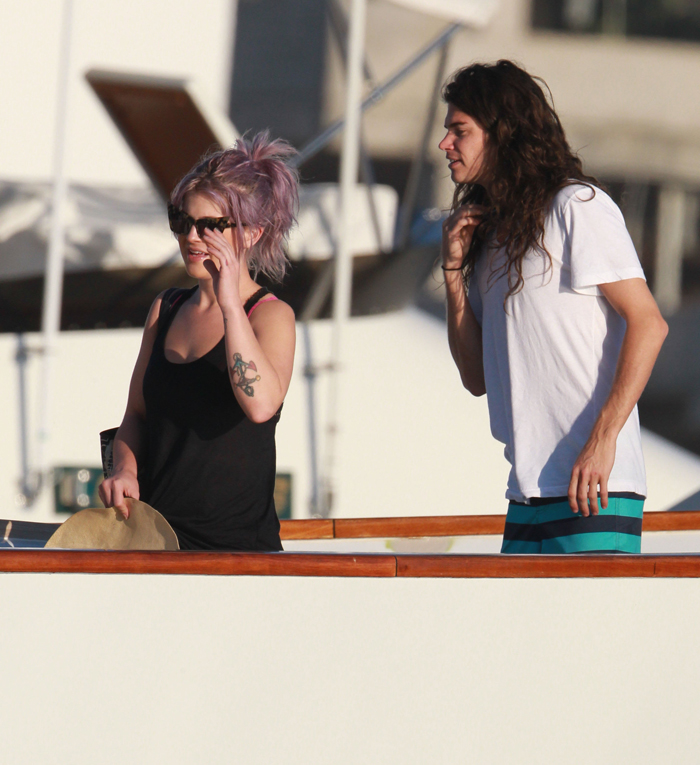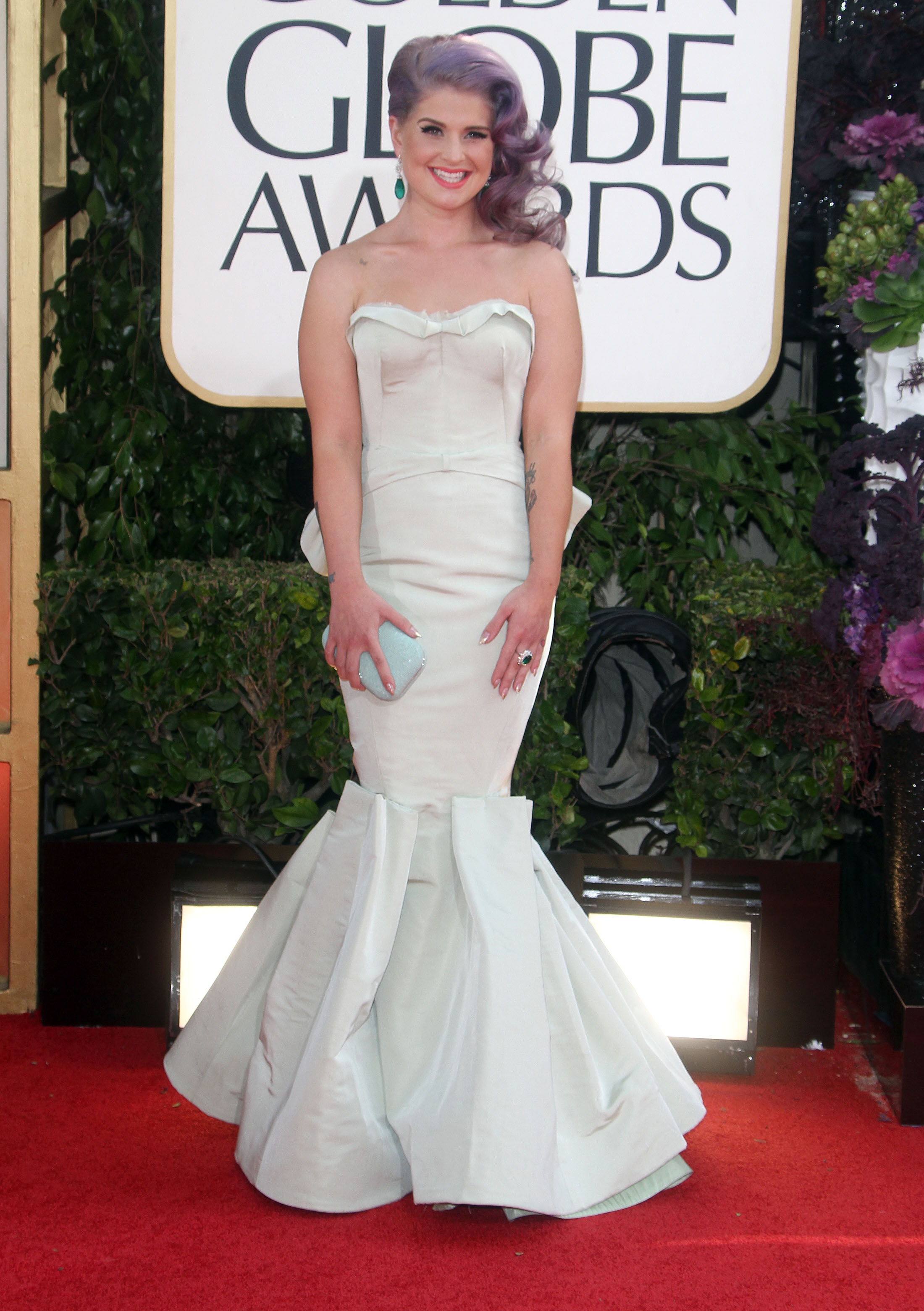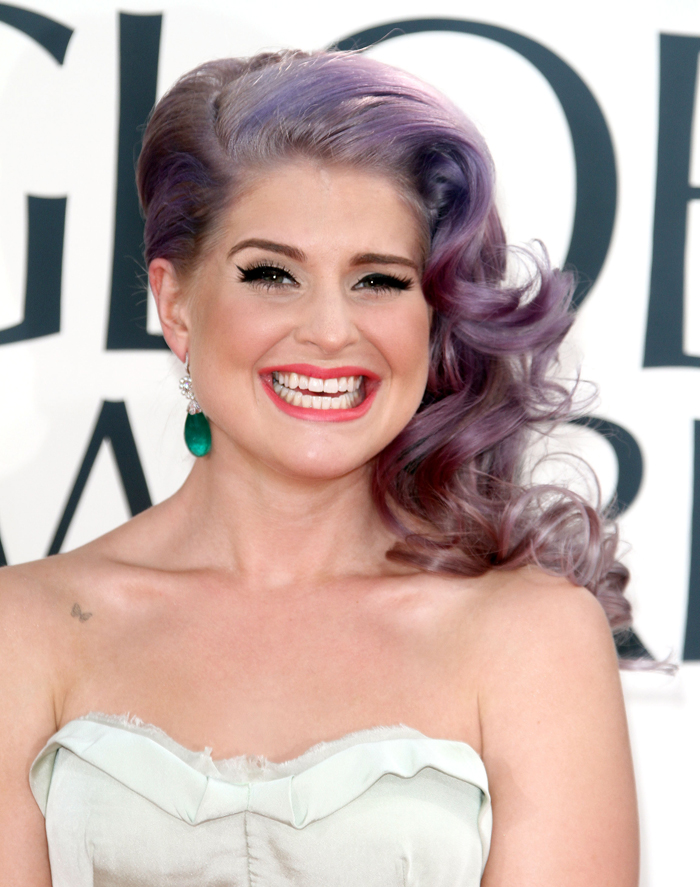 Photos courtesy of Fame/Flynet and WENN