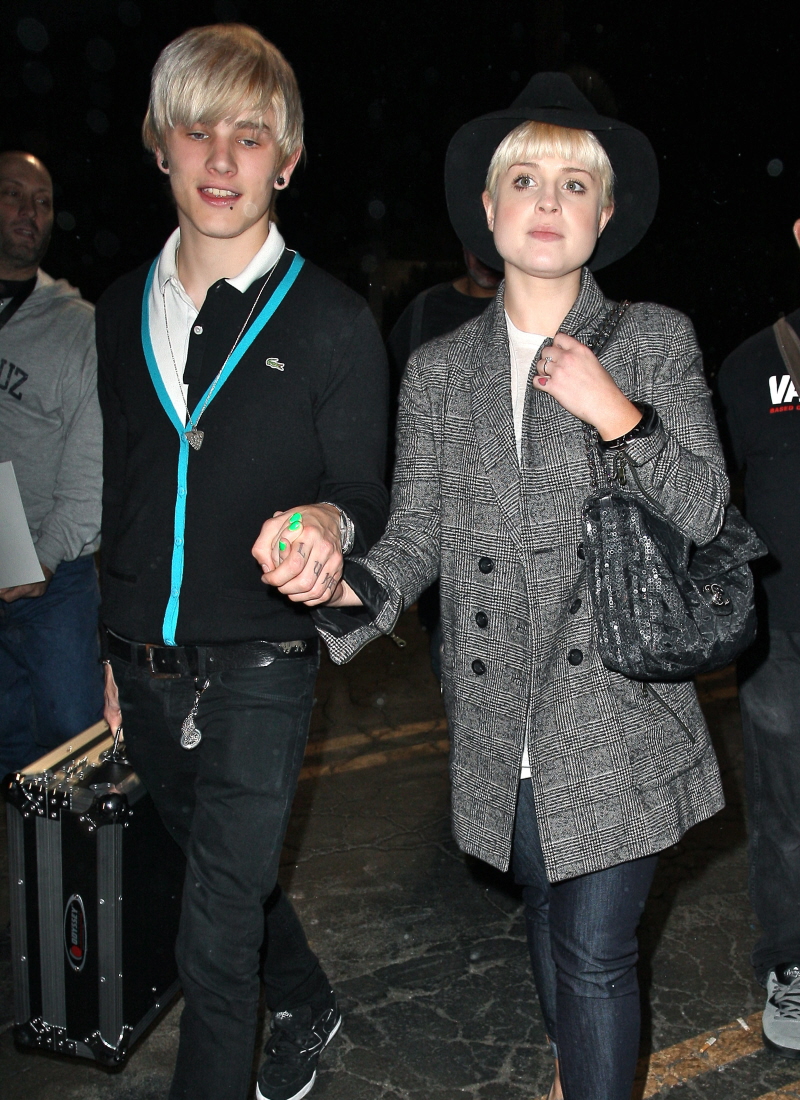 Ordinarily, with this kind of complicated story involving back-and-forth BS from multiple sources, I make an effort to simplify and clarify, so it's easier for the you, the reader, to understand. I won't be doing that here, mostly because Kelly Osbourne is a pill. I'm usually on her side about stuff, for whatever reason (mostly because I feel bad for her), but not today. Kelly has given a new interview where she's talking about her failed engagement to Luke Worrell, the blonde, femme dude seen above. They were together for something like a year, and they broke up in a storm of dramz involving Luke's wandering eye and wandering dong. What makes it worse for Kelly is that Luke was screwing around on her… with a transsexual. Kelly talks about the trauma, in graphic terms, and then she gets called out for it:
Kelly Osbourne has had perhaps the most embarrassing celebrity break-up of all time. After gushing to the world how in love she was with ex-fiancé Luke Worrall it all went wrong when she found out he had allegedly cheated on her with a transsexual who is awaiting gender reassignment surgery.

Kelly claims that she was absolutely humiliated when she had to tell her parents Ozzy and Sharon that the love of her life had reportedly cheated with Elle Schneider. The 27-year-old told Glamour Magazine: 'Having to tell them my fiance had cheated on me with a tranny who sold his/her story to the press [was the most uncomfortable moment]. It was so humiliating.'

Osbourne explained how she found it difficult to understand why male model Luke would cheat on her with a man after being together for around a year and a half.

She added to the magazine: 'Everyone kept telling me that Luke was cheating on me, but I never believed them. It's hard enough to get your head around someone cheating on you, but when someone is a chick with a d**k? Up until then, I'd always thought that the worst way to get cheated on would be with an ugly girl. Don't you think?'

The singer has come under fire from Transadvocate.com for her choice of words to describe transgender model Elle Schneider.

Transadvocate.com, which was created by Marti Abernathey, recently posted an article titled Kelly Osbourne's Transphobic Rant: Humiliated by Chicks With Dicks and Trannys.

The author of the article called Osbourne's words 'hate filled' and Transadvocate.com also took to Twitter and said: '@MissKellyO People die because people talk like you did of us. You should learn what being an ally is. Seriously.'

Kelly replied: '@transadvocate I APOLOGIZED words can be misinterpreted please stop this it brakes my heart to think i have ever offended any1 that is lgbt (sic).'

After several more exchanges on the social website Kelly realized that Transadvocate.com had called her a 'bigot' and pleaded to be left alone.

She said: '@transadvocate all u r doing is spreading more hate this needs to stop! i apologized you accepted now please move on and stop this ugliness (sic).'
[From The Mail]
Is the "chicks with dicks" label bigotry? Is it bigoted to say "tranny"? I feel like it's how you use those terms, and while Kelly's comments weren't complimentary, I'm not sure she crossed the line into hate speech either. Am I wrong?
As for Kelly's humiliation and the whole "I'd always thought that the worst way to get cheated on would be with an ugly girl" – I couldn't disagree more. One of the worst breakups I ever had was one when the guy I was seeing cheated on me with a really, really anorexic girl. Like, she took pride in her eating disorder. And she was super-annoying too. THAT was the worst… for me. For Kelly, the worst is being cheated on with a transvestite or transsexual. But… that's kind of how she looks too, so at least Luke had a type, right?
UPDATE: I should have identified Elle as a transsexual, as should Kelly.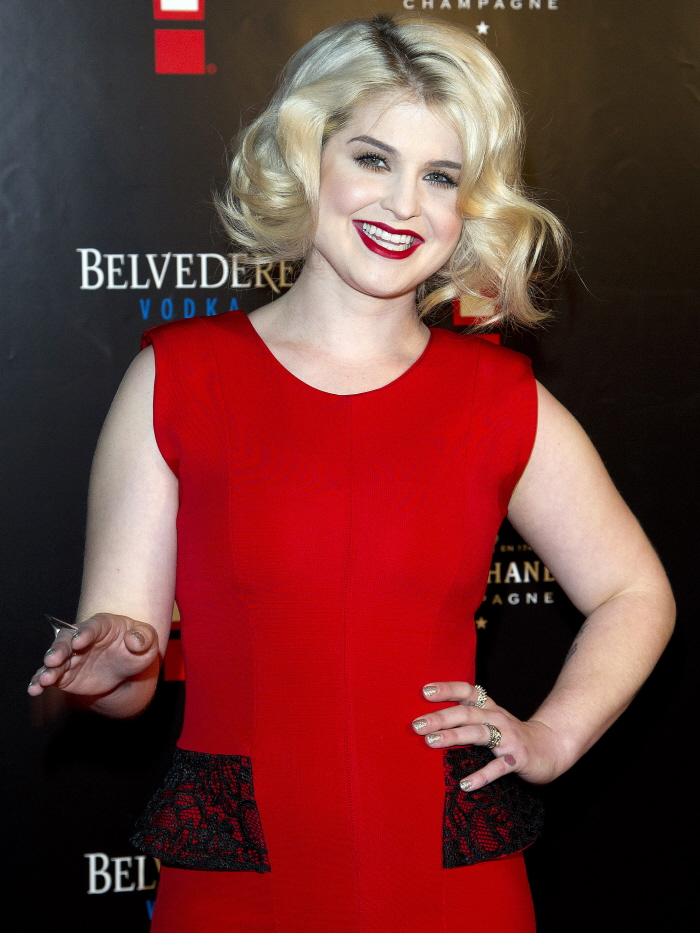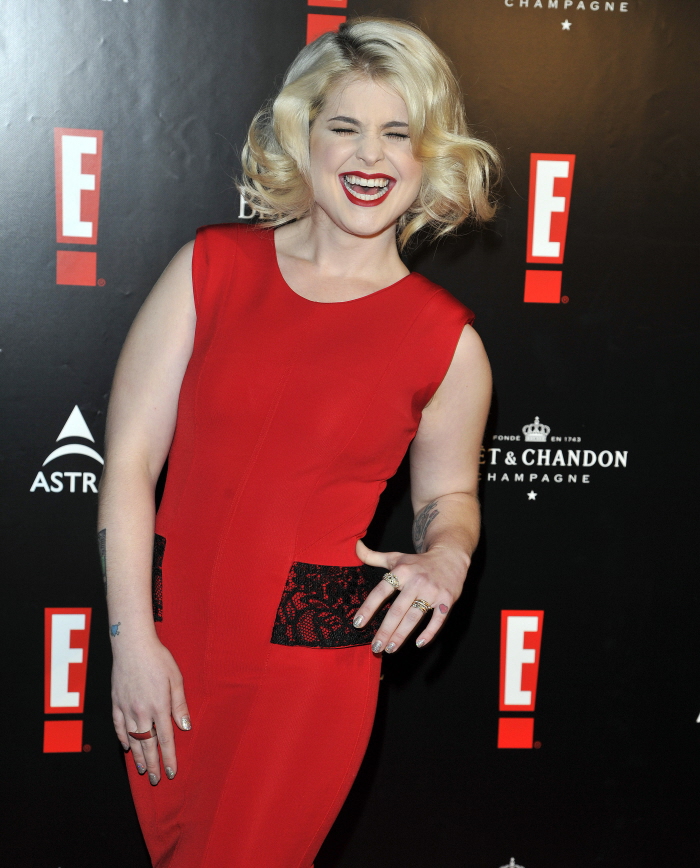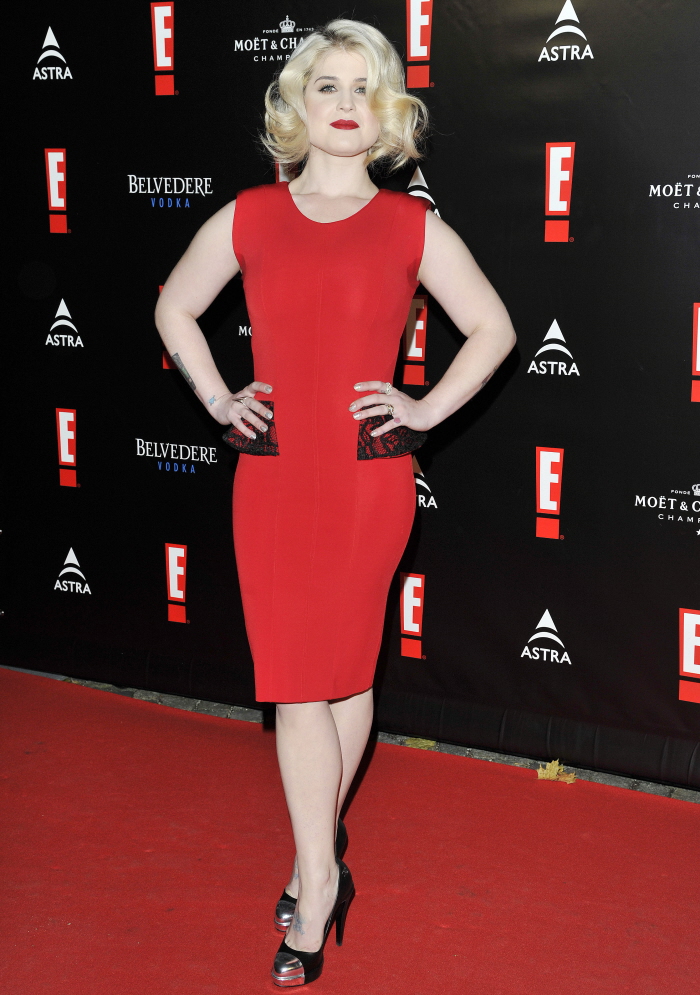 Photos courtesy of Fame.