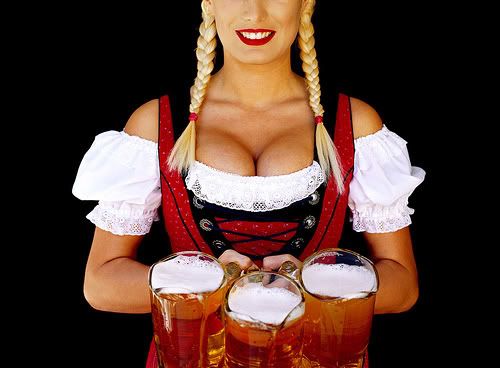 How is it possible that the European Union beat the USA to this one? Shouldn't Budweiser, Coors, Miller, and Schlemeil, Schlamozzle Haffenereffer Incorporated have had a think tank working on this concept decades ago?
Somebody has dropped the ball … because when America ain't leading the world in beer and big boobs … well that just ain't a world I wanna live in.
Combining America's two favorite pastimes — Breast Beer is the rage that's sweeping the Euopean Union.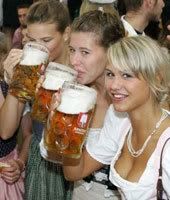 European men are flocking to Bulgaria to buy 'breast-boosting beer' after EU accession led to customs duties on the drink being abolished.

The millet-ale called Boza which is made from fermented wheat flour and yeast is being snapped up by bar owners, shopkeepers and shoppers from across Europe.

They are said to be keen for their wives and girlfriends to benefit from its reported ability to make women's breasts grow.
And to think some folks were leery of letting poverty afflicted Bulgaria into the EU … I think there's a lesson here for all of us … wealth can't just be measured in cold hard cash … but cold frosty mug sizes and cup sizes too.