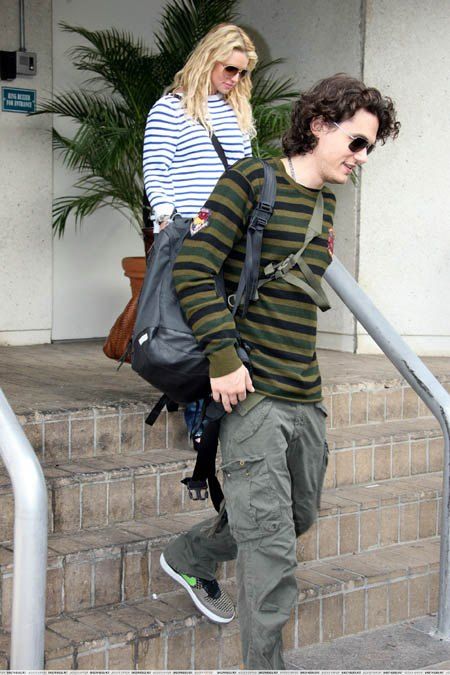 Well it turns out I was probably giving John Mayer too much credit yesterday when I tried to dissect his character by reading too much into his stoner blog.
Page Six, which I always trust unquestioningly, is saying that Jessica and John's romantic paparrazi-witnessed date at Nobu was little more than a photo op for the two singers. Guess Jessica is using John for some much-needed companionship, and he's milking the publicity for his new tour:
Spies at Nobu in South Beach told Page Six that, despite the ruckus caused by their entrance, the two barely spoke on their Tuesday night date. "John was extremely quiet and didn't speak a lot," said a source, while Jessica "just gave a lot of puppy-dog looks and twirled and twisted her hair." The two were seen holding hands, but Simpson left Mayer for 20 minutes while she "fixed herself up for the camera" before heading back to their hotel. The couple's yoga-and-sushi- filled weekend in Miami marked the first of many planned trips together. Sources say Simpson plans to join her boyfriend on tour – but if she's booking the hotels, they won't return to any of the spots she frequented with ex-husband Nick Lachey.
People noted in the comments on yesterday's article that John Mayer is rumored to be into peeing on chicks and Jessica Simpson seems like a more than willing participant.
I just thought about that too much for comfort. Well, Mayer and Simpson are certainly getting a lot of press for their supposed relationship, whatever is going on. There was a story on the main page of Yahoo! about them yesterday, and that must mean that their ploy is working.
Look, in these latest candids they're both wearing striped shapeless tops. That must mean they're into each other, right?
Pictures from SweetKisses.