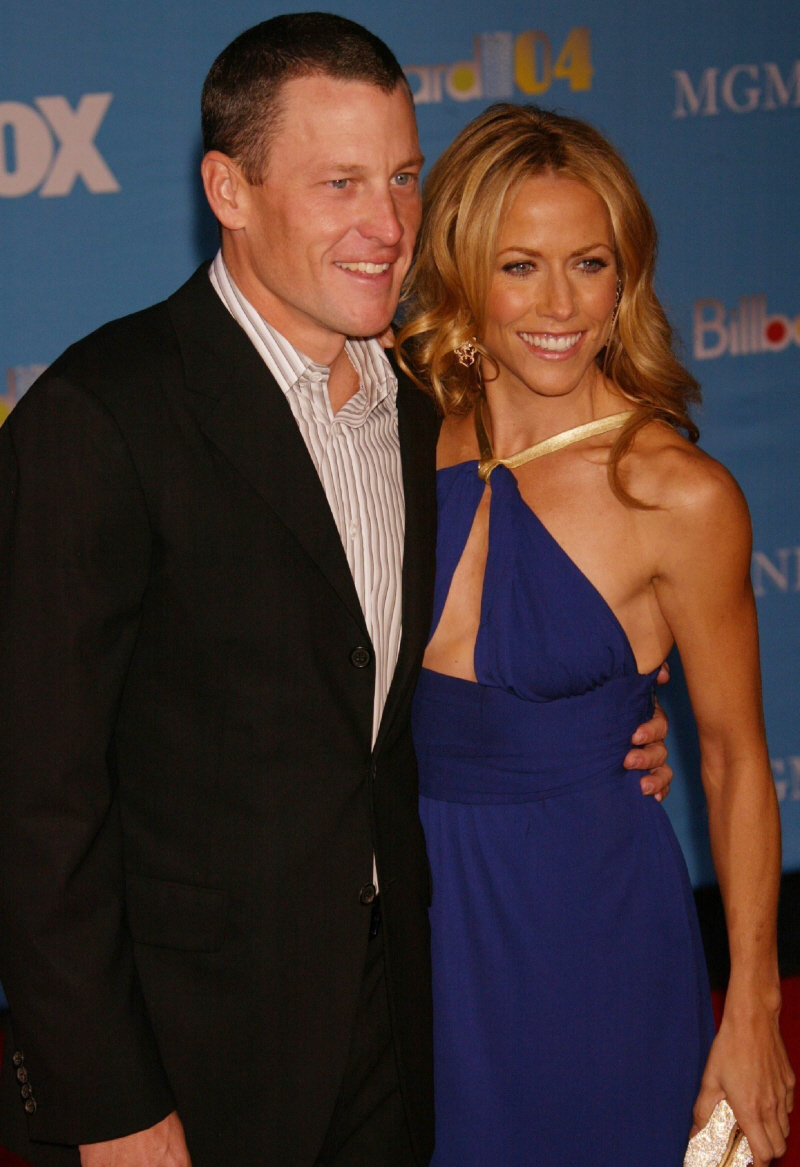 As we discussed yesterday, Sheryl Crow gave her first (and perhaps only) interview about her ex-fiancé Lance Armstrong to Entertainment Tonight on Tuesday. She just offered a few cryptic quotes like "I think that honesty is always the best bet and that the truth will set you free…" I pointed out that the years Sheryl and Lance were together – 2003 to 2006 – were the years that Lance now says he was doping. Sheryl and Lance spent a great deal of time together, she traveled with him, they lived together, etc – so what did she know and when did she know it? I think we can all agree that she probably knew something, right? So the question becomes: was Sheryl classy for being so quiet and discreet, or was she a bad person for sitting idly by as Lance lied his face off and sued people into oblivion for telling the truth? Well, Betsy Andreu, the wife of one of Lance's former teammates, says that Sheryl should have taken a more proactive position:
Lance Armstrong's former teammate's wife is speaking out about the cyclist's spectacular fall from grace, and slamming his (now ex) longterm girlfriend turned fiancee, Sheryl Crow – saying it's "unthinkable" that the singer didn't know Armstrong was doping – and RadarOnline.com has the details.

In an exclusive interview with the Mail Online, Betsy Andreu says it is "sick and unconscionable" that Crow didn't report Armstrong, 41, for his cheating behavior.

"Are you kidding me? She was his fiancee. She surely knew what was going on. She could have helped other people," Andreu fumes.

Tuesday night, in an interview with Entertainment Tonight, Crow said she felt bad for Armstrong being stripped of his Tour de France titles, two of which he won during the time they were dating.

"I know how hard he worked to win those titles, and you know, it was hard to watch. I felt bad," Crow said. "I felt bad for him, I felt bad for his family, and I kinda felt like the rest of America. He is a hero that we watched and looked up to and admired."

However, Betsy questions Crow's sincerity and believes she should have said something.

"Sheryl was by his side when he was trying to destroy people and she said nothing," she says. "That's unconscionable. I mean it just astounds me. You should know people are telling the truth and you're silent. It's sick. My God she was engaged to the guy. She, like so many other women, did not speak up. If they went through what we went through, would they want somebody to speak up? She could have done something."

Crow, who was with Armstrong from 2003 to 2006, has not responded to media speculation about whether or not she knew about the doping.

Crow was interviewed as part of USADA's investigation into Armstrong's doping scandal, but it is not known how she responded. However, Betsy says she doesn't believe Crow was questioned accordingly.

"Somebody should ask Sheryl 'did you see the blood tranfusions? Were drugs ever stored in your home? Did you see any of that in your house?'" She says.

And, while she doesn't forgive Armstrong, Betsy is happy that the truth is partially out .

"There's a sense of relief because he's told some of the truth but he still has a ways to go in telling all of it. It's sad. You see just a broken man. Somebody who thought he was invincible. When a person doesn't know how to tell the truth or say they're sorry it's sad, sad, sad," she reveals.

Request for comment was not returned at time of post.
I'm not trying to start a flame-war or anything (truly), but I agree with Betsy Andreu. I judge people harshly when they don't have the balls to stand up against injustices and crimes. You can make the argument that Sheryl has class and discretion and silence are virtues, but I simply don't agree. I think standing up and fighting for what's right is part of good citizenry, and that's the only way our society works. Now, I'm not saying that Sheryl is AS BAD as Lance. She's not, and the overwhelming majority of the anger and disgust should be directed at Lance. But I do think Sheryl should have to answer some questions about why she didn't step up and speak out.
Photos of Sheryl and her sons at the beach yesterday… convenient photo-op, right?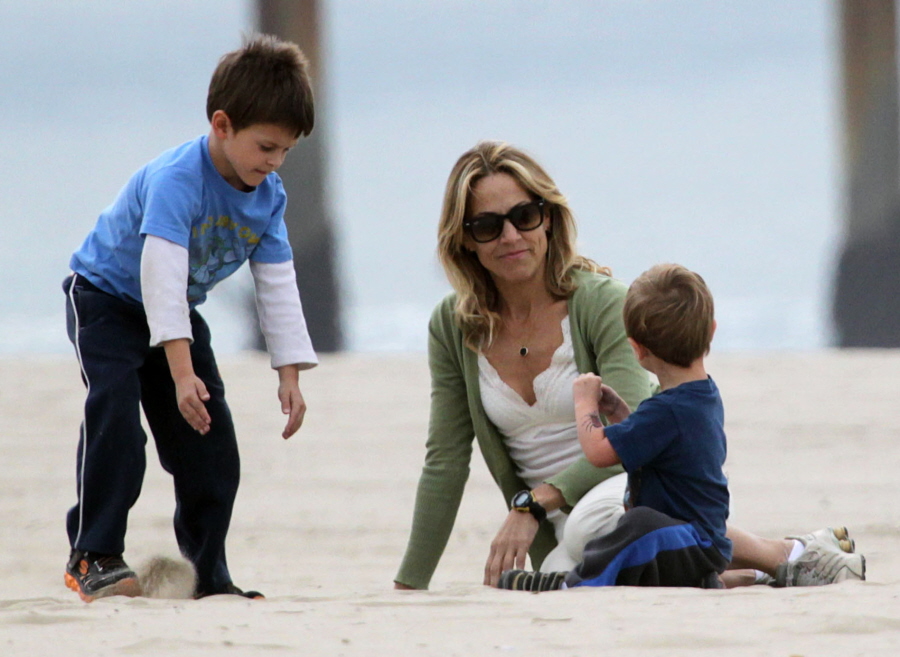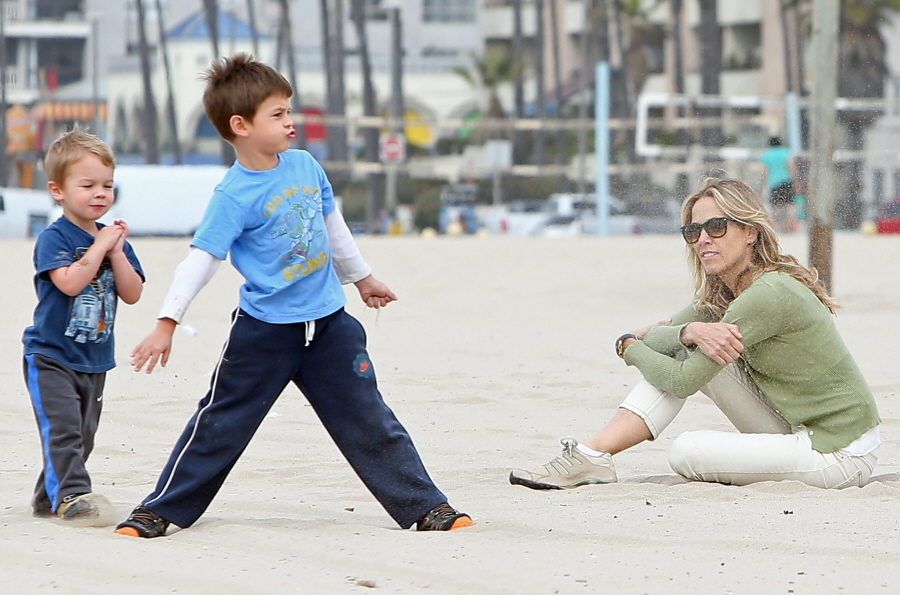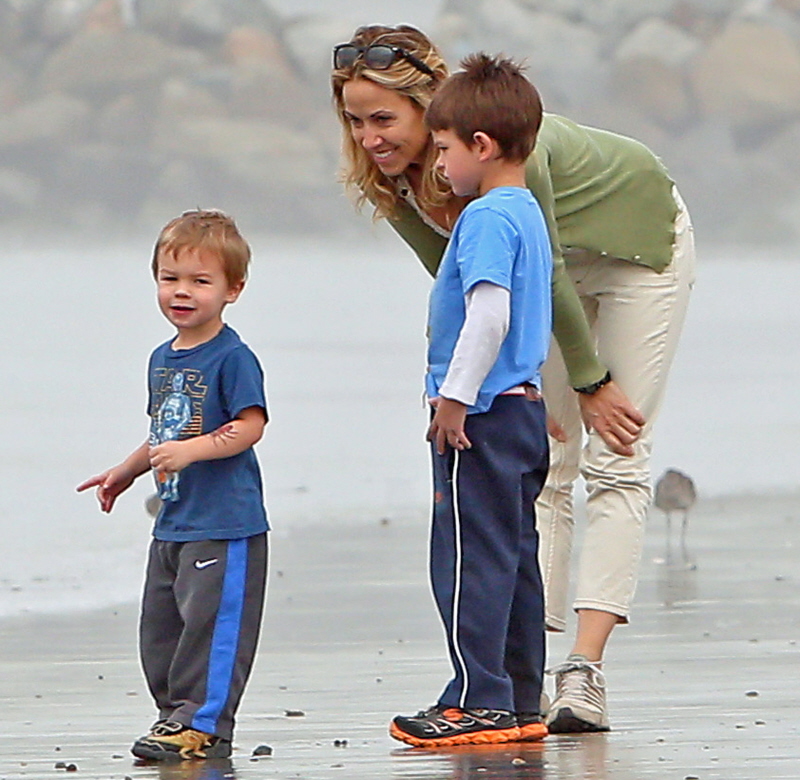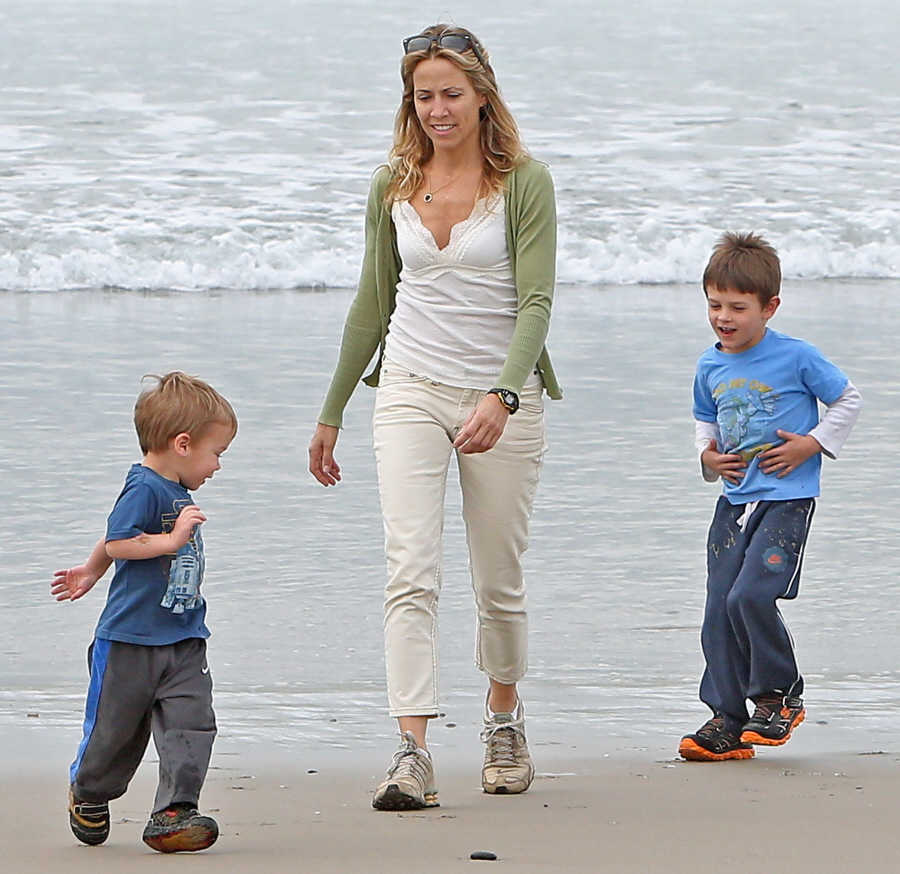 Photos courtesy of Fame/Flynet and WENN.