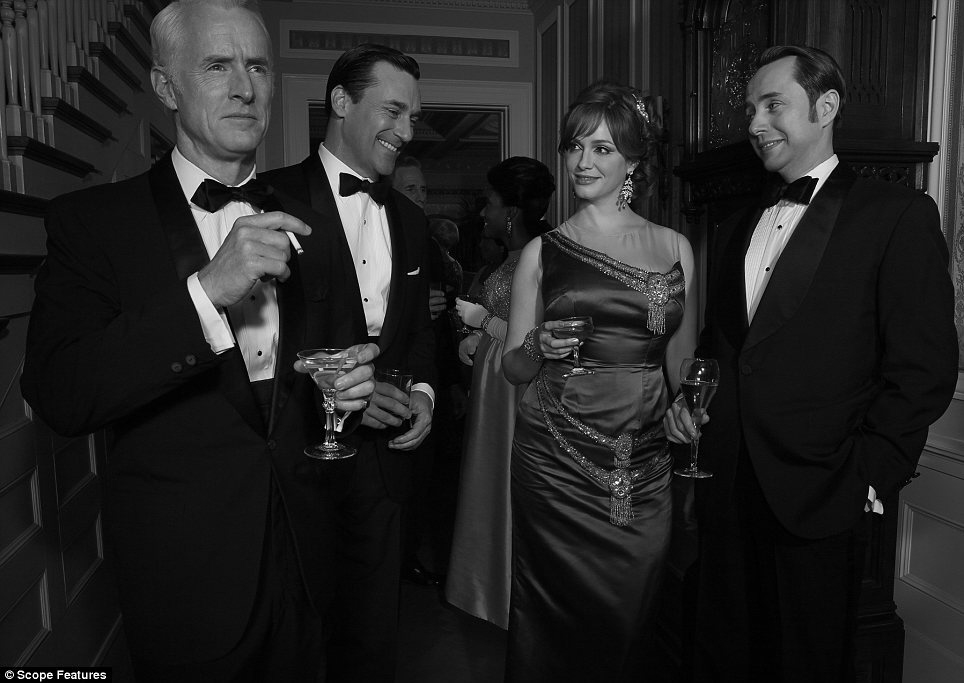 Yesterday AMC finally announced when the new season of Mad Men would begin! And they released these gorgeous (and slightly funny) black-and-white images to go along with the announcement. Season 6 will premiere on April 7th with a two-hour episode, which is what they did last season too – remember that extended premiere episode which filled us all with hope that Megan Draper would be a spectacular addition to the Mad Men family? And remember how terribly everything turned out?
So… yeah. While I'm excited about the new season and I'm beyond thrilled to see Jon Hamm in a tux and little Peggy Olsen sitting by herself on the stairs (couldn't you see Sally in the exact same position in a few years?), I not AS excited for this new season as I have been in the past. Season 5 was rough on all of us, especially when it seemed like the writers were focusing way, way too much on Megan Draper and not enough on the business of the agency. I was sorry to see Peggy leave the agency, and I was sorry to see Elisabeth Moss's role in the show diminish so much in favor of Jessica Pare.
So if we're trying to glean anything from these promotional images, I guess we can say that Peggy is still around, but that she seems "apart" from the drama. We can also see that Megan Draper is still around, although I think it's funny that Jessica Pare looks so bad (horrible angle for her face) in the one image.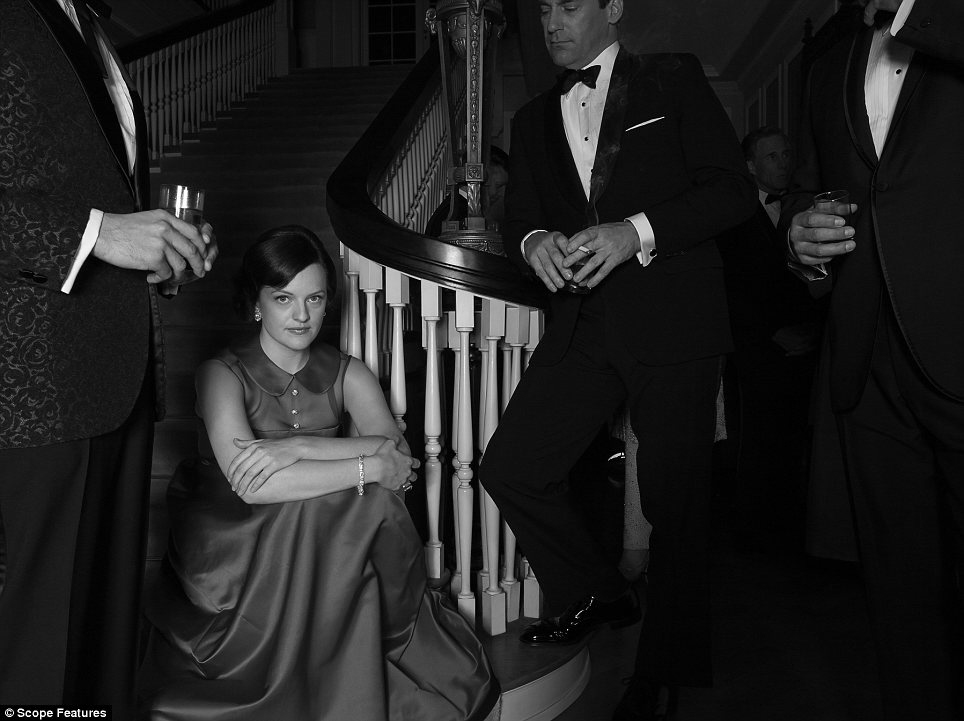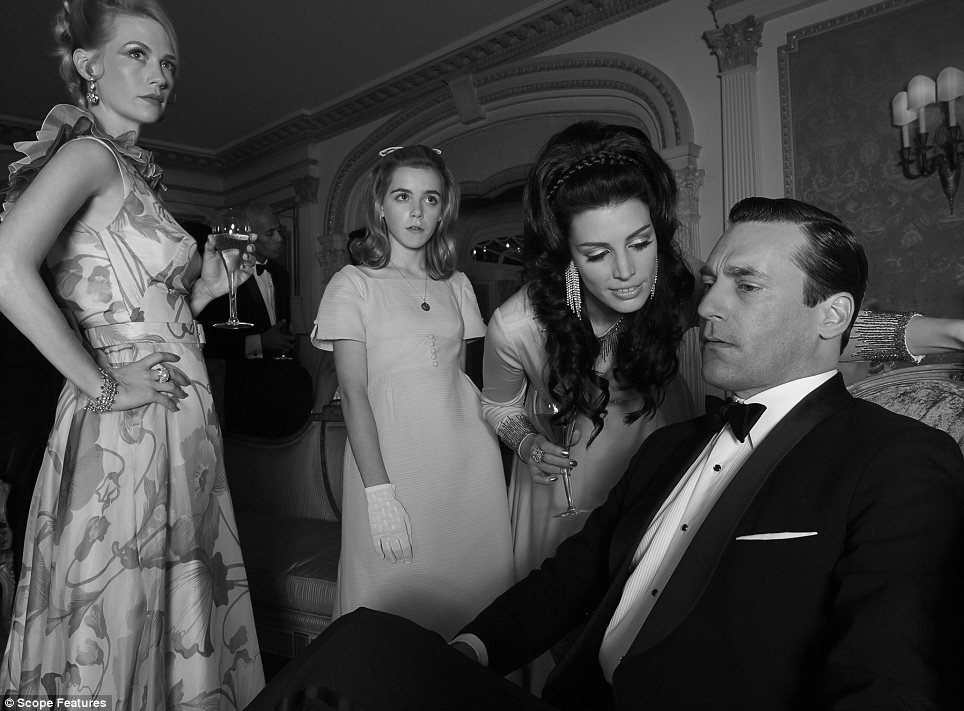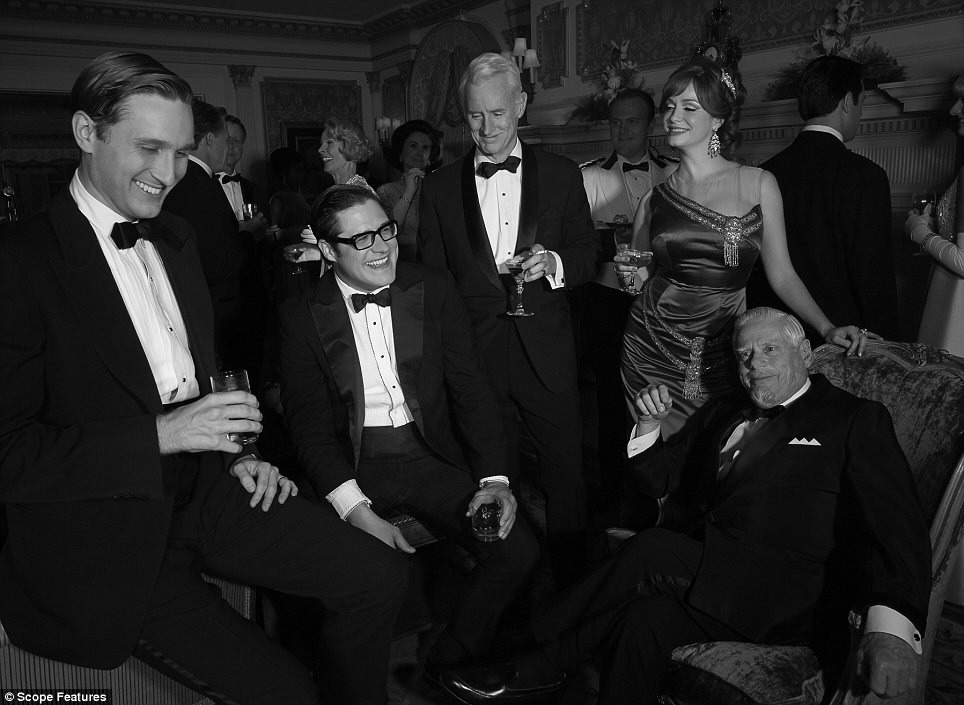 Photos courtesy of AMC.