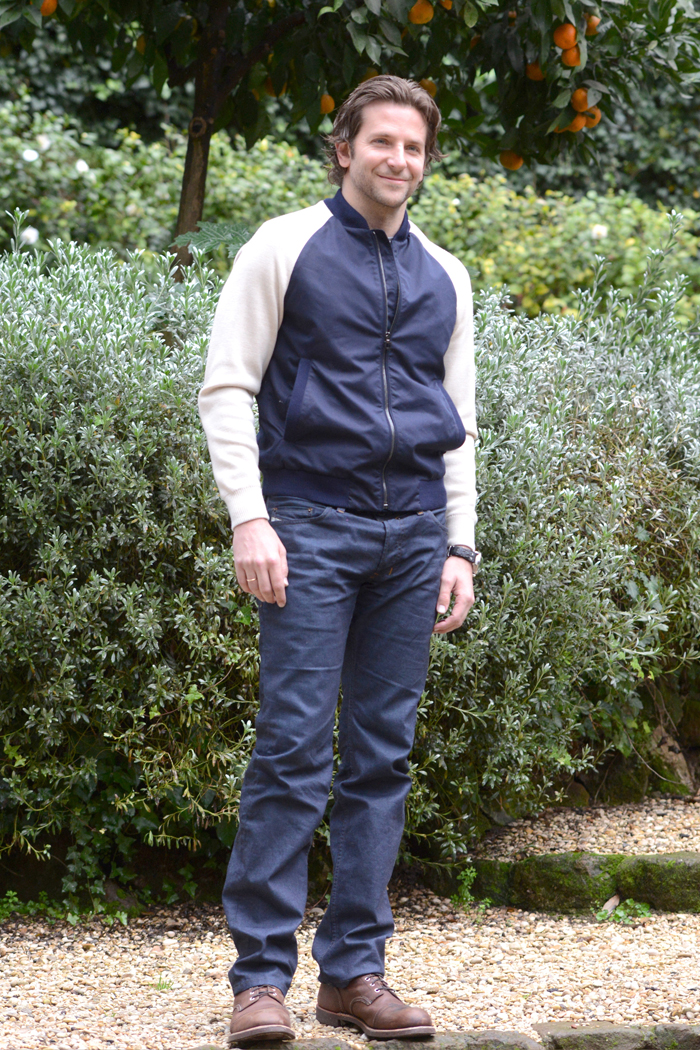 Here are photos of Bradley Cooper at the Rome photocall for Silver Linings Playbook. You guys, I'm still not over this alleged "perm" of his. Why does this perm make his hair look essentially the same as it did before only much greasier? I know I give Bradley a hard time sometimes, but he's much better looking when he's not playing your typical greaseball. I tease because I love, really. It's not like with Tom Cruise and his lifts. Bradley's crazy smile actually equates to a strange sort of euphoria on my end. Here, his facial expression is telling me, "Why am I the only lead promoting this film in Europe while JLaw is at home and hosting "SNL"?" (Does anyone rememeber when Bradley hosted "SNL" himself? He was pretty funny and did a really cute sketch with fake Kathie Lee and Hoda in which he demonstrated how to "walk like your panties are filled with hot grits." Ah, memories.)
At the moment, however, Bradley is fielding questions from interviewers. At the BBC, the subject of Lance Armstrong, his doping investigation, and his exclusive Oprah interview came up. It really sounds like the journalists were merely covering current events and, of course, Bradley fell into the willing trap of mentioning that he wouldn't mind playing Lance in a feature film. Uh-oh: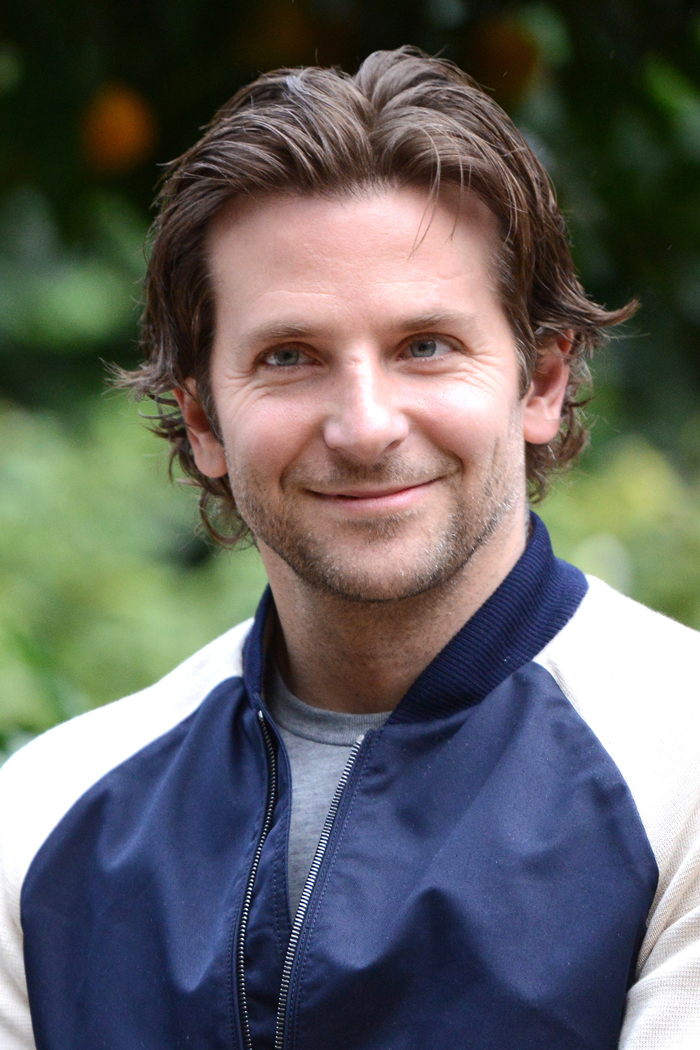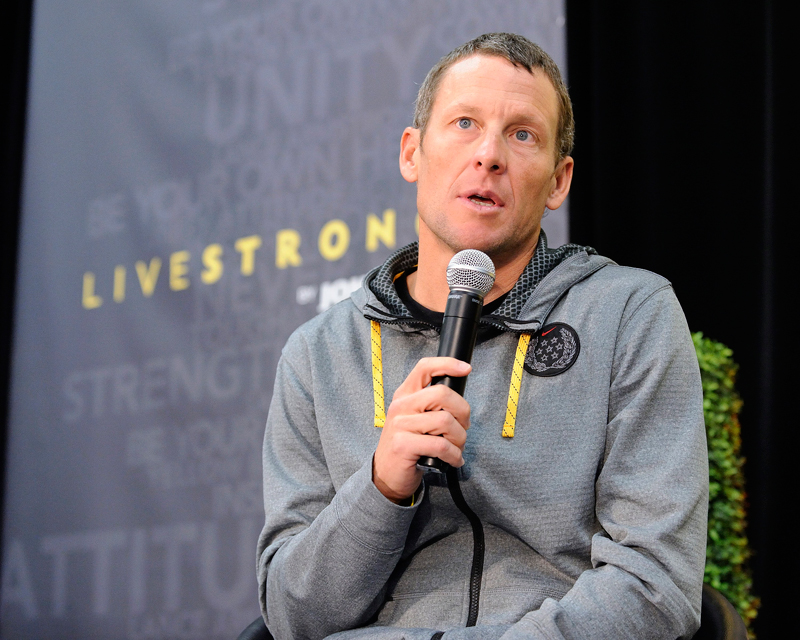 Oscar-nominated actor Bradley Cooper says he would "love" to play Lance Armstrong in a film about the disgraced cycling champion's life.

Cooper, who starred in Silver Linings Playbook and The Hangover, told the BBC: "I would be interested in that. I think he's fascinating. What a fascinating character."

Paramount Pictures is planning a biopic of the cyclist, who has admitted using banned drugs and blood doping to win his seven Tour de France titles.

The film studio has not announced a cast and Cooper said he had not had any discussions about playing Armstrong.

Matt Damon, Jake Gyllenhaal, Michael Fassbender and Christian Bale are among the other actors whose names have been mentioned in relation to the role.

Cooper, who is nominated for best actor at next month's Oscars for Silver Linings Playbook, told the BBC: "I remember Matt Damon was going to do his autobiography at one point years ago.

"I remember thinking, that would be a great character, I'd love to play that character. I would love to do something, I think he's pretty fascinating."

Paramount Pictures and JJ Abrams' production company Bad Robot will base the film on New York Times reporter Juliet Macur's forthcoming book Cycle of Lies: The Fall of Lance Armstrong.

Cooper also appeared on BBC One Breakfast on Tuesday, when he talked about the Oscars and his plan to take his mother to the ceremony.

Bradley Cooper: "My mum is my Oscars date"
[From BBC]
Slow down, Bradley. You just received your first Oscar nomination — no need to work on the second one so quickly. Am I jumping ahead too much by assuming that this negative biopic would necessarily be Oscar bait? I guess I'm more offended by the obvious posturing of Hollywood in immediately jumping upon this cycling scandal and assuming that there will be an audience willing to watch the so-called true story in a few years after the film is completed.
As for Bradley, I guess he might be able to pull off the role. He's played arrogant and douchey before in The Hangover movies, so jumping on a bike and slapping on an IV needle should be no big stretch. That's pretty much what this movie will be about, right?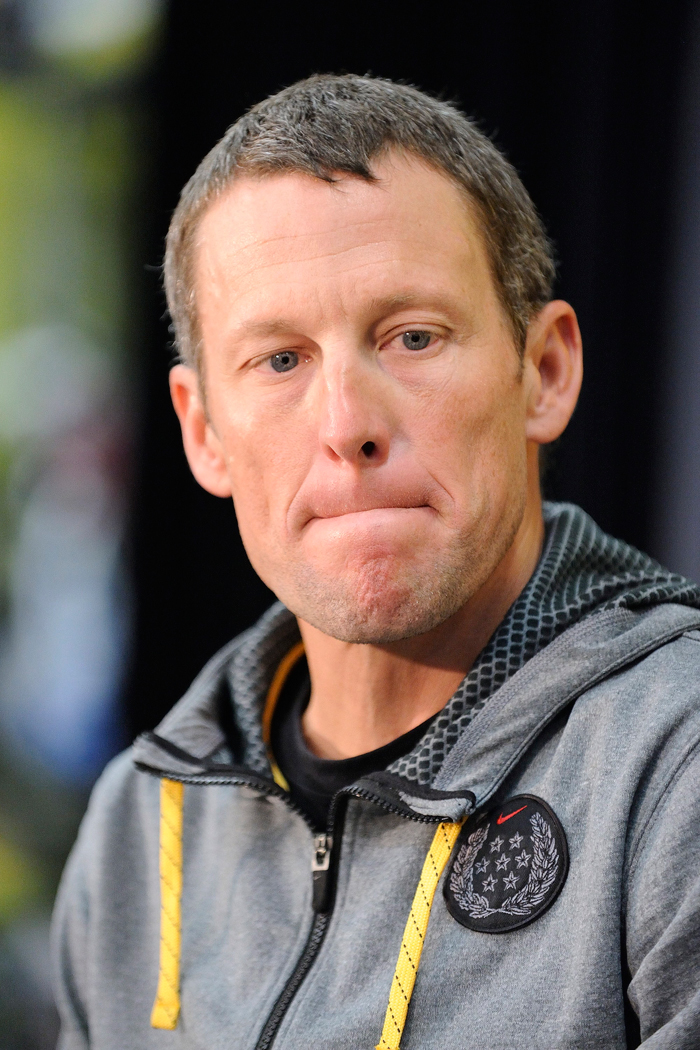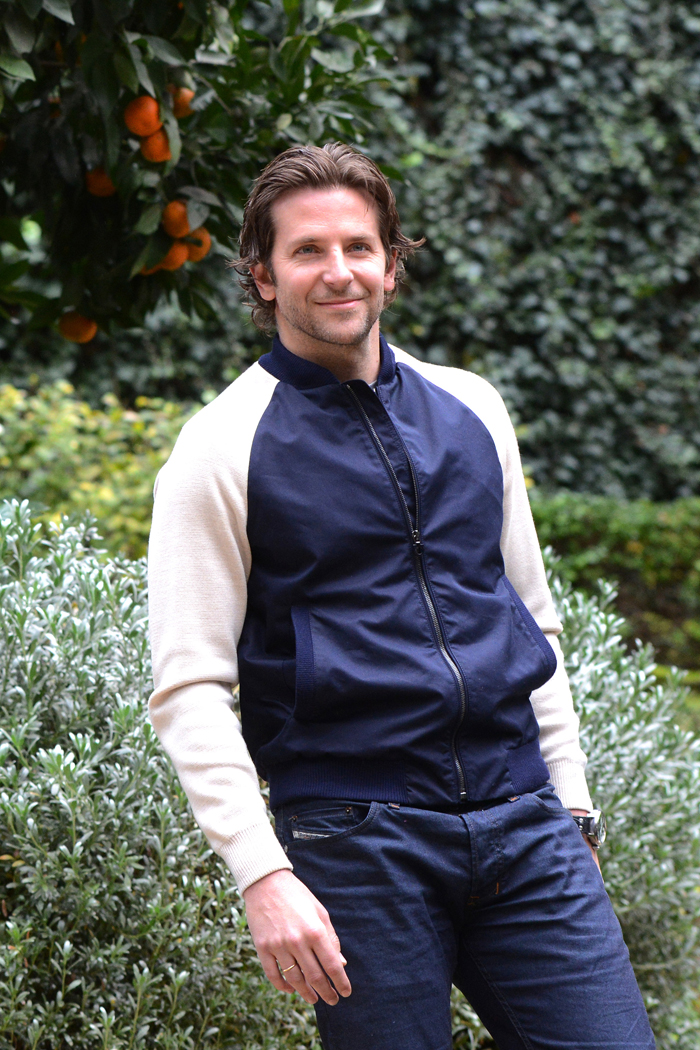 Photos courtesy of WENN