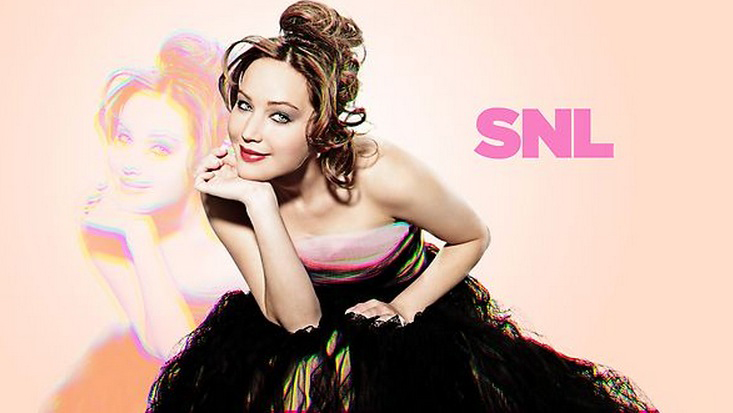 I don't often catch "Saturday Night Live" these days. Now that Tina Fey, Amy Poehler, and Kristen Wiig (the "Terget" lady!) are gone, and I recognize very few of the musical acts, I find little reason to tune in unless there's a specific host that's worth watching. Jennifer Lawrence is barely enough to get me to turn on the television when I otherwise would grab a welcome opportunity to pass out. Sadly, Jennifer's turn on this weekend's "SNL" was pretty awful considering that this is an actress who has been nominated for not one but two Academy Awards. Perhaps these promo pics that don't even look like JLaw should have forecasted this viewing disaster well in advance.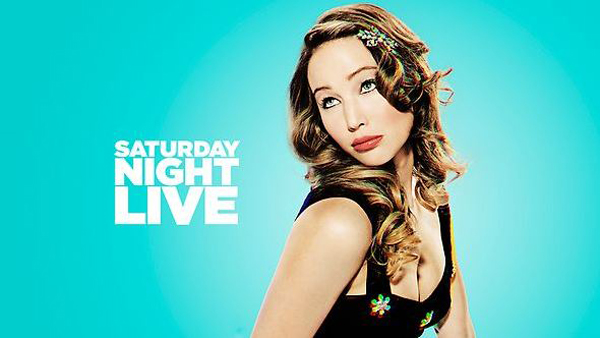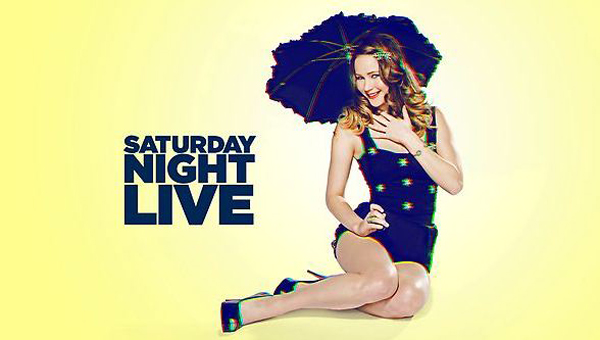 As for the appearance itself, Jennifer appears to be the anti-Justin Timberlake when it comes to "SNL." Whereas Justin does fantastic playing himself for laughs in front of a live audience but cannot act his way out of a hipster-fashioned, fully recyclable paper bag, Jennifer can act her ass off in a dramatic or deadpan sense, but she's not much for pulling off live comedy. I mean, she's very likeable and charming during a live interview, but she's not very skilled at redeeming bad writing material that she has to read from a teleprompter. Here's her opening monologue, and we'll discuss below:
JLaw put in the effort, but it falls completely flat, right? I don't know whose idea it was for her to appear on "SNL" during the last leg of the Oscar race, but I guess the argument could be made that she's simply promoting Silver Linings Playbook. Yet the writers couldn't resist mentioning both her recent Globe win and her Oscar nomination, which is already rather risky as an attempt to gather laughs. Then they had to go and have her poke very unfunny fun at her fellow nominees, which makes JLaw look awkward, disrespectful, and rather desperate. I'd call it an Anne Hathaway move, but even Anne did better on "SNL" late last year (although she was given much better material with which to work — her "Homeland" sketch was hilarious). This monologue was a disaster, and I'm sure Harvey Weinstein made a few nasty phone calls in the aftermath.
Here's Jennifer's "Hunger Games Press Conference," which was probably the only one in which she wasn't plain awful — probably because she could slip back into her Katniss character instead of a terrible "SNL" construct.
Pajiba has posted several more sketches from the evening if you're curious, but I'll leave you with "Top Chef Dog," which was cringeworthy at best. I know JLaw is obsessed with farts, but that doesn't mean she deserves to be given the line, "I smelled someone's butthole!" How dreadful.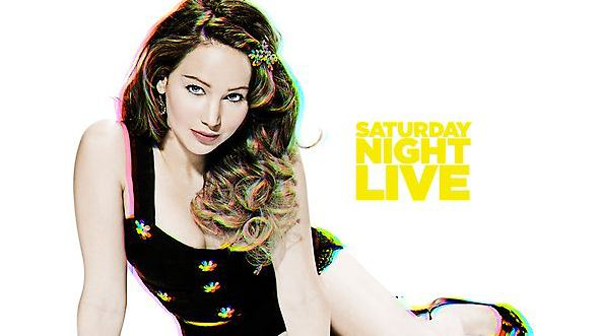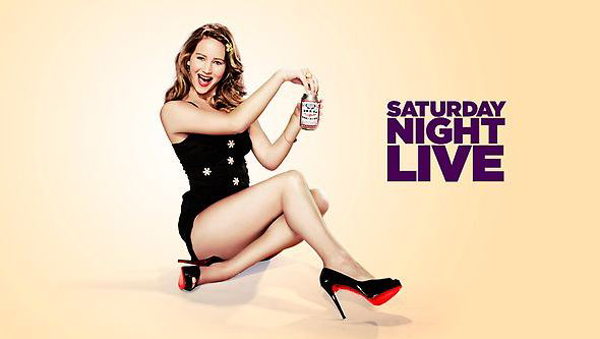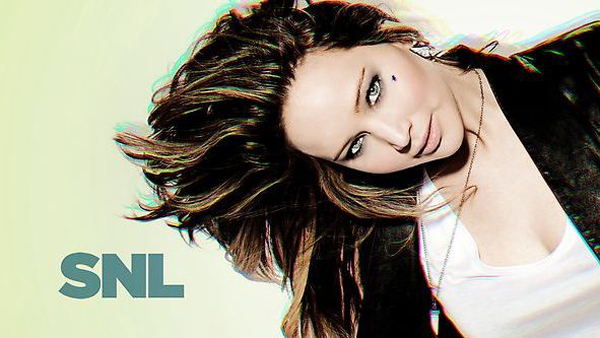 Photos courtesy of NBC