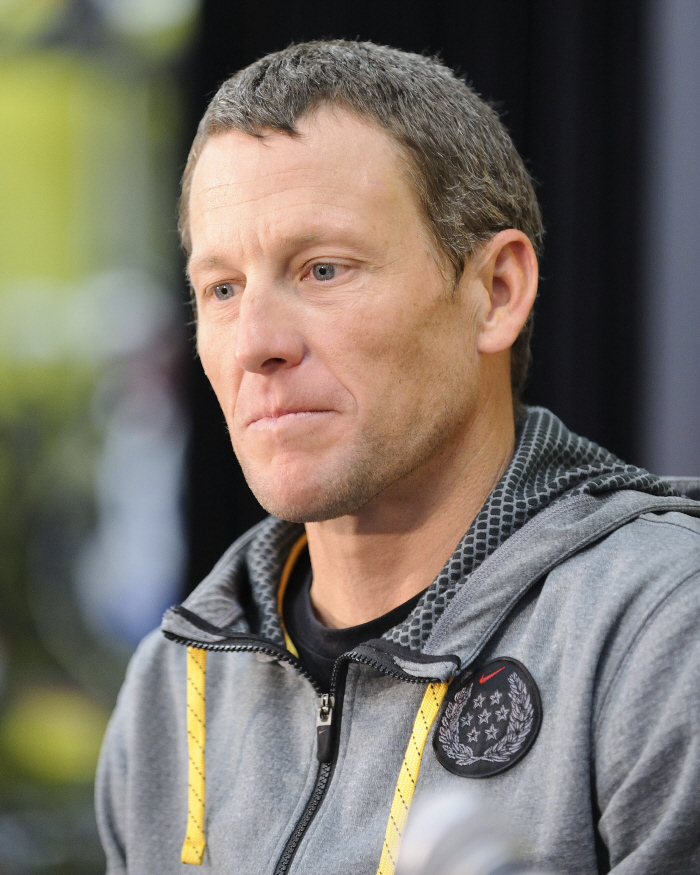 I don't know enough about doping and sports to have a strong opinion either way as to which athlete is doping and who is falsely accused. As I watched some of the track & field events during the Olympics, I was struck by how many athletes – from several different countries, but mostly the US – have been accused of doping, and what a shame that it is, and how there will always be an asterisk beside some of these names. From a purely outsider point of view, I simply don't understand why athletes even try to take performance-enhancing drugs – the risks surely outweigh the benefits, from where I sit.
Anyway, Lance Armstrong is going to be stripped of his seven Tour De France titles because Armstrong has just announced that he will no longer be participating in the USADA's (US Anti-Doping Agency) investigation and prosecution. Since Armstrong will not be participating any longer, the USADA can strip him of all of his titles, his Olympic medal, plus they can take away the money he made from endorsements too, I think.
Lance Armstrong has quit the race. The seven-time Tour de France victor announced Thursday he will no longer fight his investigation by the U.S. Anti-Doping Agency – meaning he will be banned for life from ever competing again, reports CNN.

Late Thursday, the USADA confirmed it will also strip Armstrong of all results since Aug. 1, 1998, reports USA Today.

"There comes a point in every man's life when he has to say, 'Enough is enough.' For me, that time is now," Armstrong, 40, said in a statement.

This latest turn of events began to unfold in June, when the quasi-government agency (recognized as the official anti-doping agency for Olympic, Pan American and Paralympic sports in the U.S.) accused Armstrong of using, possessing, trafficking and giving to others performance-enhancing drugs, as well as covering up doping violations.

Armstrong, as he had in the past, vigorously denied the charges.

"I have never doped, and, unlike many of my accusers, I have competed as an endurance athlete for 25 years with no spike in performance, passed more than 500 drug tests and never failed one," he said on his website, where he also accused the USADA of wanting to "dredge up discredited allegations," which he called "baseless" and "motivated by spite."

Armstrong, who has never been convicted of any doping charges, had been accused of doping before by other disgraced U.S. riders, including Floyd Landis and Tyler Hamilton. In February, the U.S. Justice Department closed a criminal investigation after reviewing allegations against Armstrong, apparently for lack of evidence that he used performance-enhancing drugs.

Following news reports of Armstrong's decision Thursday, USADA chief executive officer Travis T. Tygart issued the following statement: "It is a sad day for all of us who love sport and our athletic heroes. This is a heartbreaking example of how the win-at-all costs culture of sport, if left unchecked, will overtake fair, safe and honest competition, but for clean athletes, it is a reassuring reminder that there is hope for future generations to compete on a level playing field without the use of performance-enhancing drugs."

Of losing his titles, Armstrong said: "I know who won those seven Tours. The toughest event in the world where the strongest man wins. Nobody can ever change that. Especially Travis Tygart."
The Today Show led with a segment on this subject this morning, and their sports/doping analyst said that the USADA had lined up ten witnesses – mostly former teammates of Armstrong – to testify against him, and that if the USADA's investigation and prosecution had gone further, it probably would have gotten really bad for Armstrong. I never really had an opinion either way about whether Armstong was a doper – I know a lot of people do, including my mom who was oddly convinced all along that he was using performance-enhancing drugs. In any case, this is a dark day for sports and for people who held Armstrong in great esteem.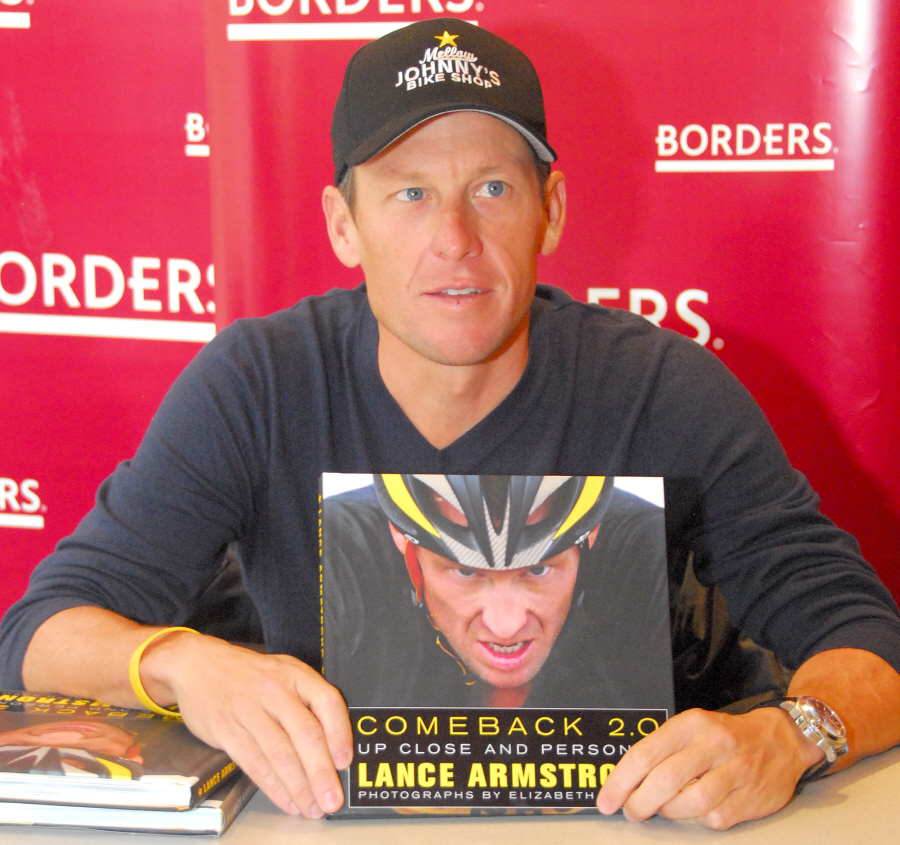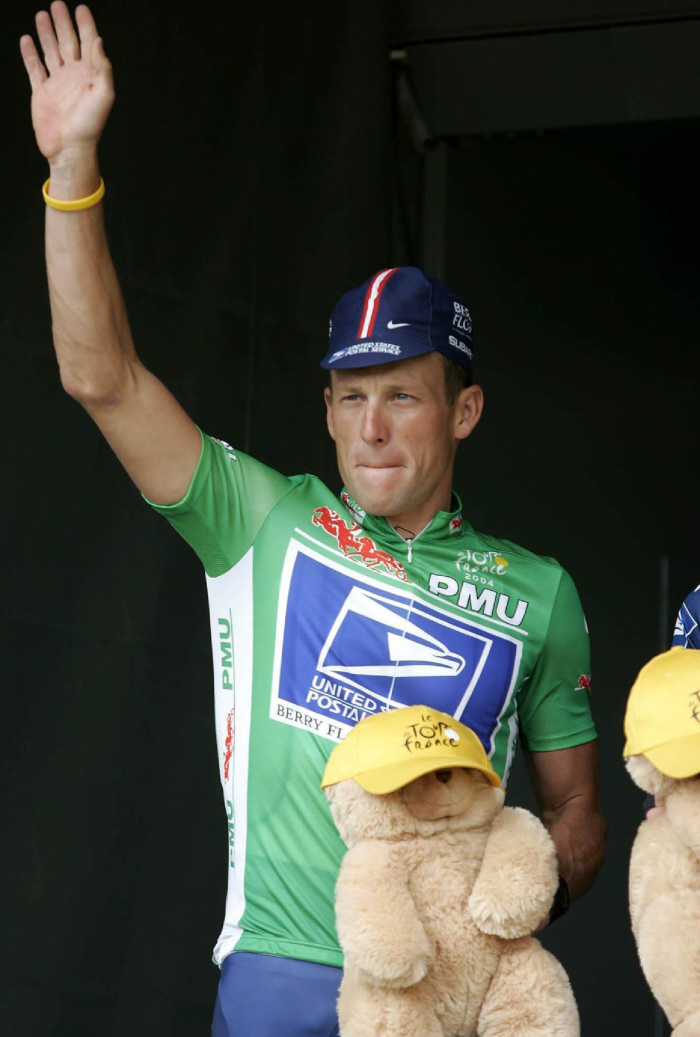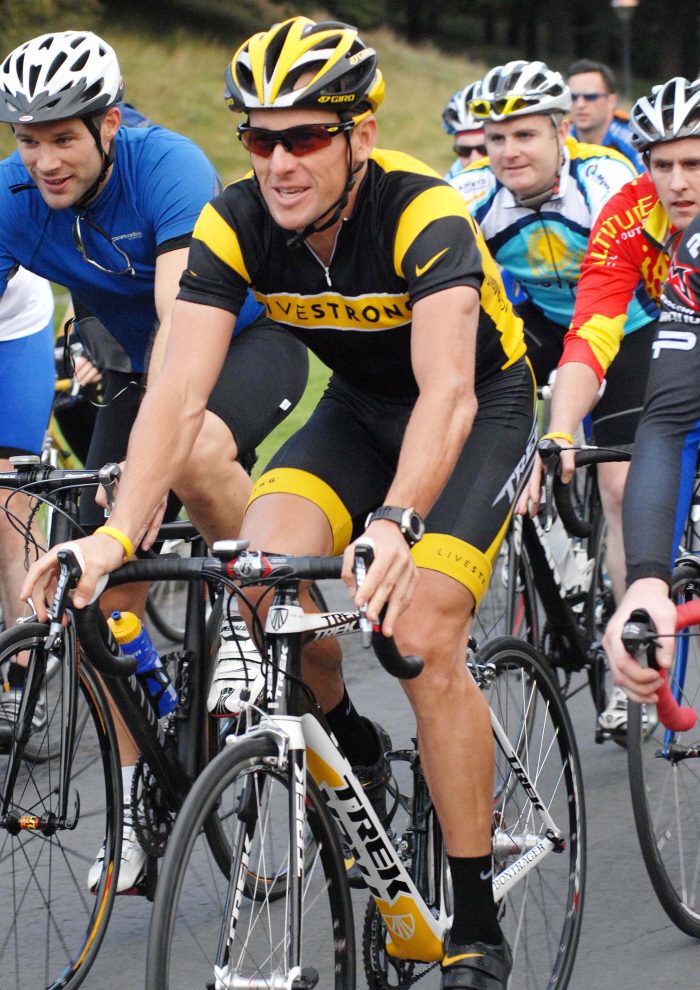 Photos courtesy of WENN.