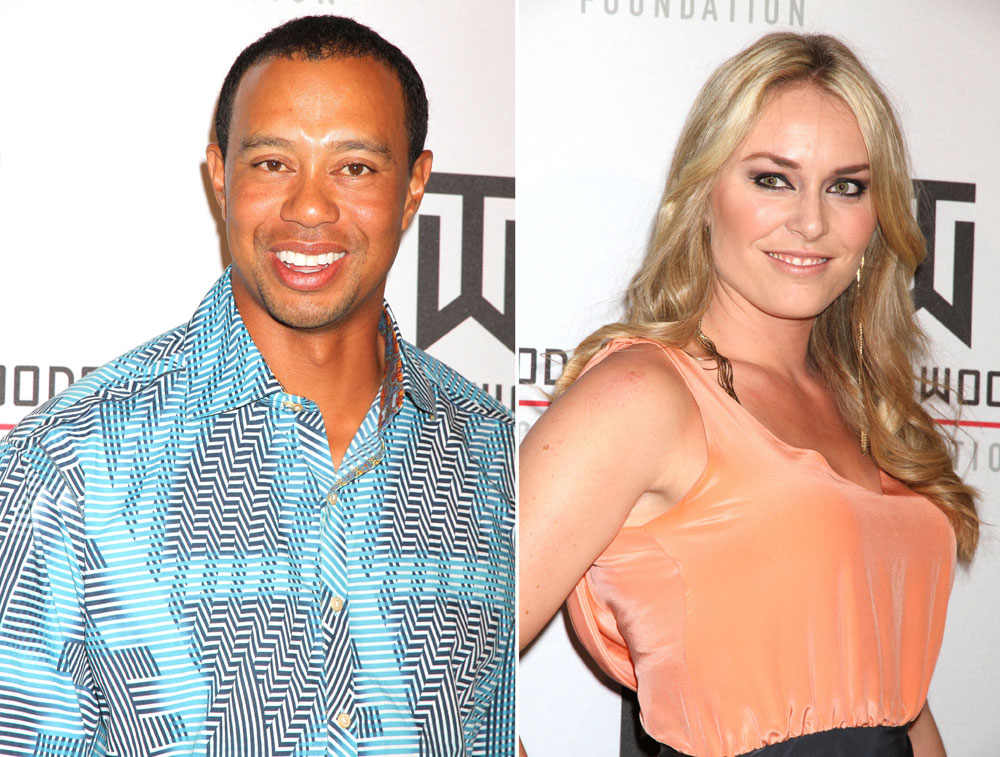 The last we heard about Tiger Woods, he was begging his ex-wife, Elin, for another chance at marriage and promising her an even more hefty chunk of his fortune if he ever cheated on her again. Well either that story was fake or Elin was wise enough to realize that she's already rich, bitch, and that her life is way better single, because Tiger has moved on. He's now said to be dating divorced Olympic skier, Lindsey Vonn, 28. Star has a somewhat priceless line about this relationship in their print edition: "It took a while for Lindsey to trust him because of his past." Yeah.
Tiger Woods has been quietly seeing Olympic skier Lindsey Vonn, according to the new issue of Star.

"He wants to marry again," an inside tells Star, "and thinks Lindsey could be the woman."

The 37-year-old golf icon and Vonn began seeing one another in November. He's been hot on Vonn's trail as of late, watching her ski in the World Cup in Austria, then taking her on an Antiguan vacation, according to the magazine.

Lindsey finalized her divorce to skier Thomas Vonn this month after splitting in November 2011. The 28-year-old, who bears a slight resemblance to Tiger's ex Elin Nordegren, has shown off her sexiness in Sports Illustrated's Olympic Swimsuit Edition and Maxim's Hot 100 list.
I don't know much about Lindsey Vonn, but I do remember her from when she was doing promotional duties during the last Winter Olympics. She bugged me for some reason, I think it was because she looked a little "plastic" to me, but that's just a superficial observation. (As are most of my observations.) I'll say the same thing as when we learned that Jesse James has a new fiance: how do women fall for these creeps?
Both of these men have incredibly well documented histories of cheating and hiring hookers, a history that can be easily accessed from a smart phone at any point, maybe from the bathroom on a date. You just pop off to fix your lipstick, google them and then go back to the table with some excuse about a friend needing your help right away, it's urgent. But this also assumes that these women pay absolutely no attention to the news for months at a time. Tiger was on the front page forever. How does one ever fall for an a-hole like this? There are women who just want to believe I guess. "I've changed, therapy helped me, I'm not the same person, my wife was such a bitch." People can be so stupid in relationships.
Lindsey's publicist has issued a non-statement in which there is no denial that she's hitting it with Tiger. "Lindsey is currently in the midst of the World Cup season in Europe. Her focus is solely on competing and on defending her titles and thus she will not participate in any speculation surrounding her personal life at this time."
Ooh I found photos of Lindsey at one of Tiger's charity events last April. It's on. Nice makeup. It's like Duchess Kate except with liquid eyeliner.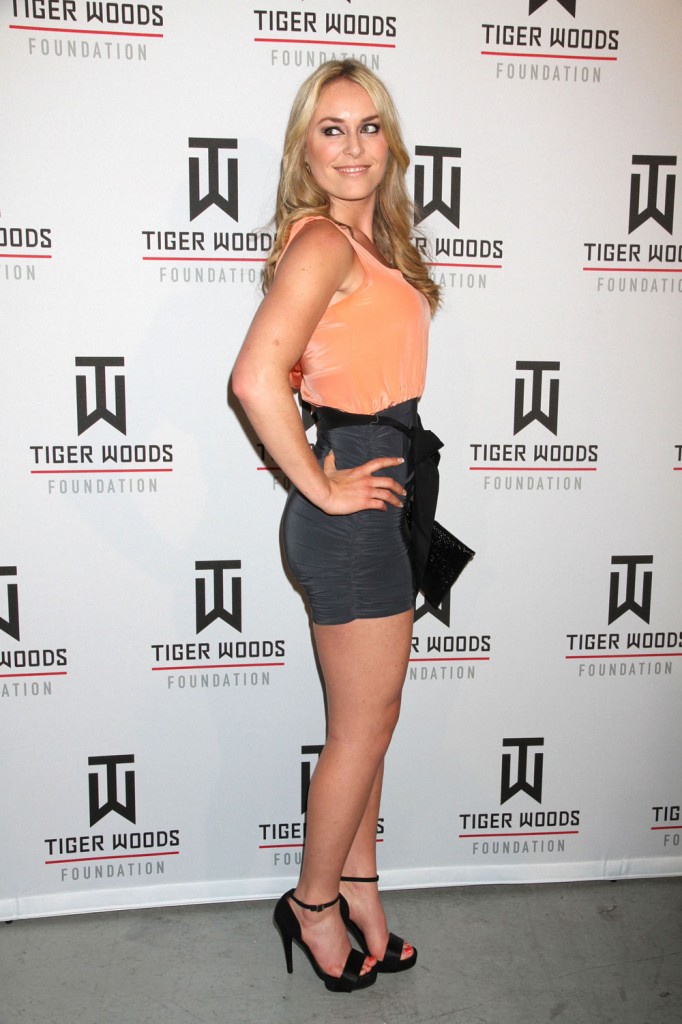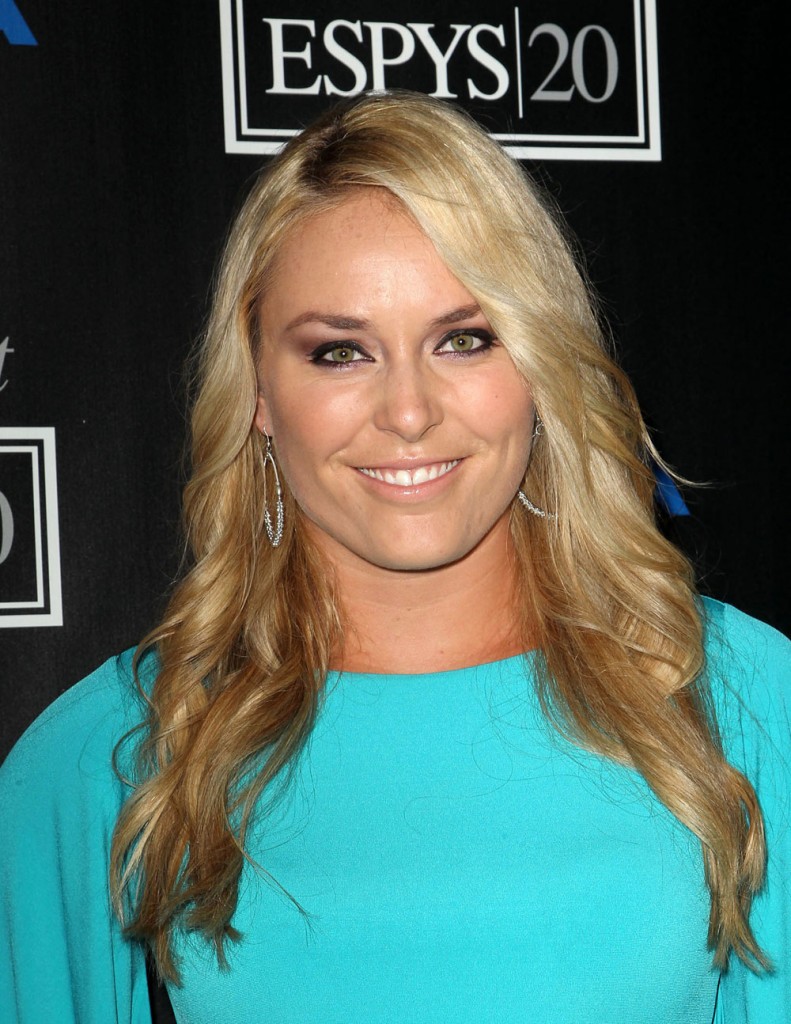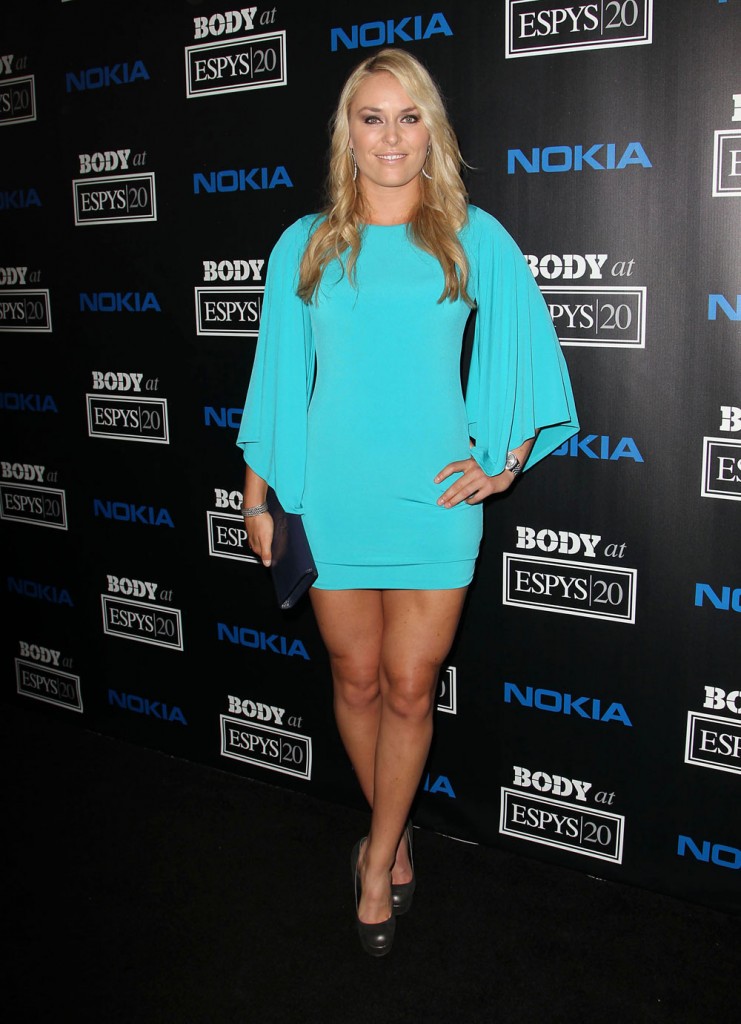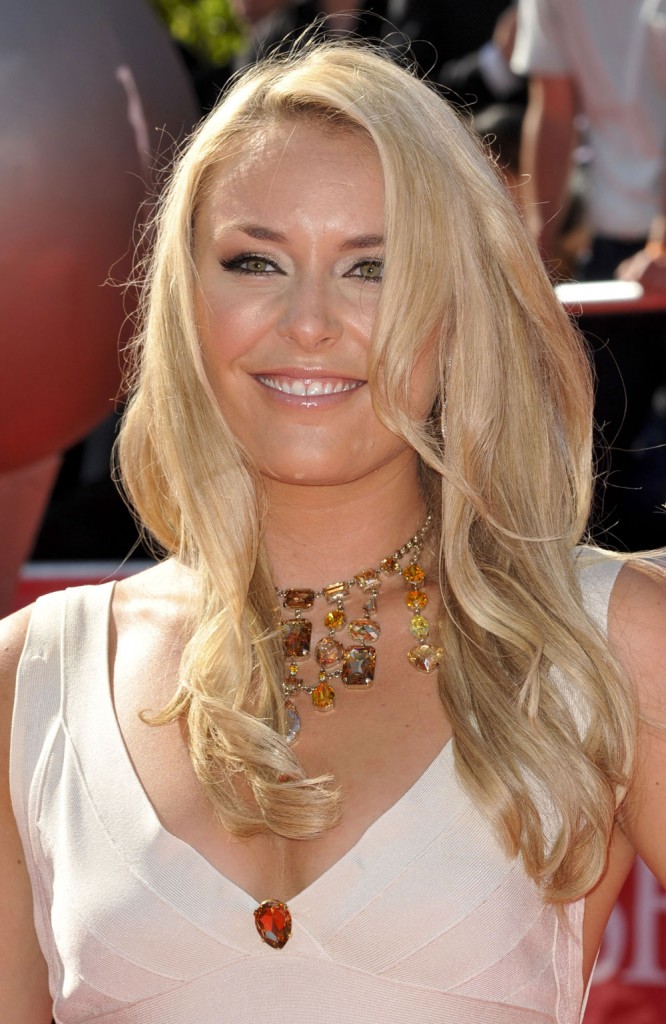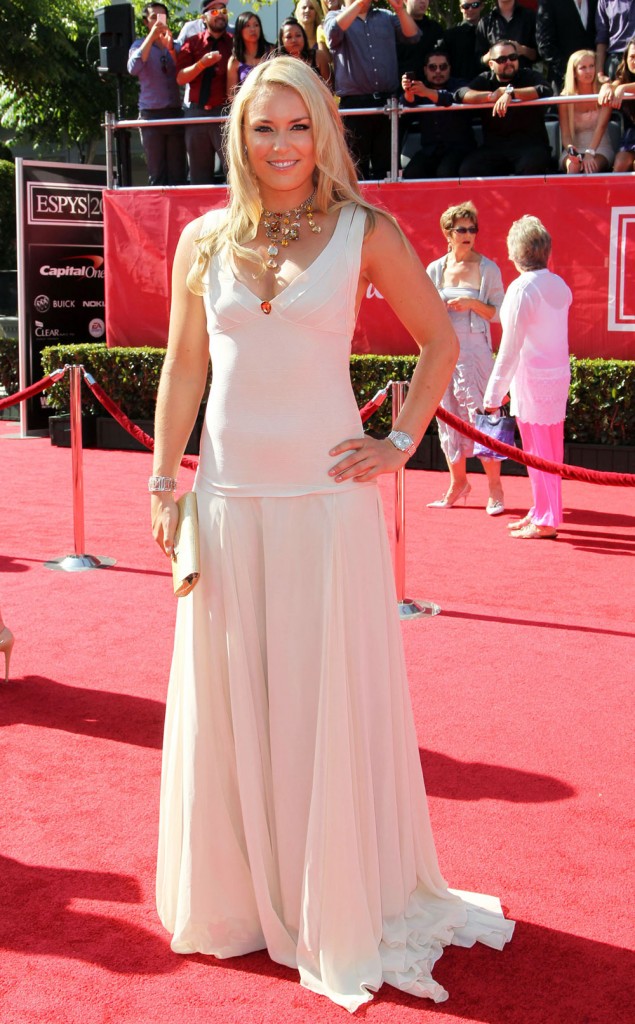 Photos are from April and October, 2012. Credit: WENN.com